What is the difference between hair soap and shampoo bar?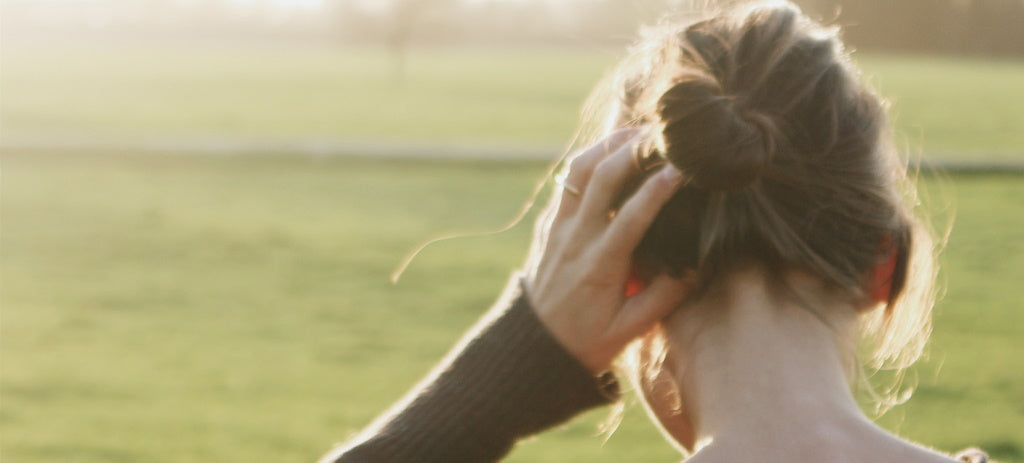 Hand-washing your hair is trendy, and with good reason. Because both hair soap and shampoo bars save a lot of plastic waste because they do not need plastic packaging due to their solid consistency. So you can welcome them to your zero waste bathroom with a clear conscience.
Both are very productive and get by without water, but that's where the similarities end. The difference between hair soap and shampoo bar results from the manufacture of the tangible pieces:

What is hair soap?
The hair soap is a real soap that is boiled. The main ingredients are oils such as castor, olive, almond or babassu oil, which care for the hair and make it smooth. These oils are fully saponified with sodium hydroxide. In order to give hair soaps more care and to achieve a moisturizing effect, they are superfatted. To do this, more oil is used than the sodium hydroxide can saponify.
Hair soaps are particularly mild, clean the hair thoroughly and remove the grease. Careful lathering and rinsing of the hair soap is particularly important, as the hair can become stringy if residues of the nourishing oils remain in the hair.
There are different levels of excess fat for different hair types. The Sagitta hair soap, for example, has a low level of excess fat and is therefore ideal for thin, quickly greasy hair and itchy scalps.
Since hair soaps are alkaline, the hair surface is roughened a little when washing. The hair feels grippier and heavier compared to washing with shampoo. That's why we recommend an acidic rinse after washing, consisting of one liter of water and two tablespoons of apple cider vinegar. It closes the cuticle layer of your hair and ensures a radiant shine and easy combability.

A clear advantage for hair soaps: They effortlessly manage without synthetic surfactants.

What is a shampoo bar?
A shampoo bar is a shampoo that does not contain water. It's made much like a liquid shampoo by blending moisturizing fats and oils with mild, cleansing surfactants. The mixture is then poured into molds and dried.
Shampoo bars, also known as solid shampoo, do not contain any preservatives because they lack the water that microorganisms need to grow. The washing result is similar to liquid shampoos, so no acidic rinse is necessary here.
A clear plus point for shampoo bars: they are just as easy to use as liquid shampoos and do not require an acidic rinse to achieve shiny and soft hair, even in very hard water.

How sustainable are hair soaps and shampoo bars?
Hair soaps and shampoo bars are now available in many designs. Whether they are palm oil-free, vegan or biodegradable depends on the product. The only thing that helps here is a look at the ingredients and the descriptions of the soap and shampoo bars.
At Sagitta, both thehair soaps as well as theshampoo bars sustainable, biodegradable and palm oil free. Of course, we do not use any chemical additives, heavy metals, pesticides, preservatives, silicones, parabens or microplastics. All our shampoo bars are also vegan.
Conclusion: Hair soaps and shampoos are a great alternative for anyone who no longer wants to use liquid shampoos because they are not easy to dose, leftovers remain in the bottle and the packaging is made of plastic.
Using hair soap is a wonderfully natural way to clean your hair, but it takes a little more time and patience than washing your hair with a shampoo bar. With shampoo bars, it is particularly important to ensure that the ingredients are plant-based, as these are more environmentally friendly and also better tolerated by hair and skin.