Questioned:How can hair contribute to environmental protection?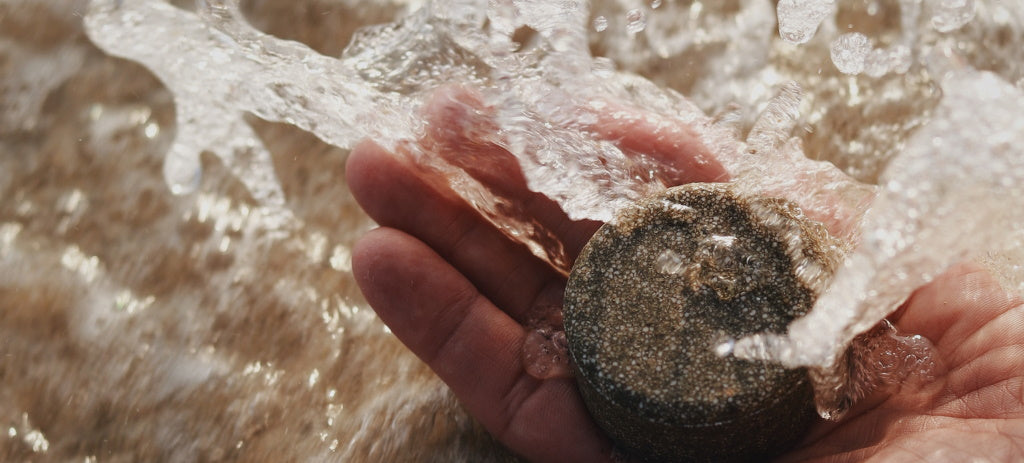 Can hair that has been cut off be beneficial to the environment? We asked our partner Dirk Walther from Hairsalon Barnet Concept in Munich, with whom we jointly develop our sustainable hair care productste Sagitta + Barnet Concept Shampoo Bars and oursprebiotic aloe vera shampoohave developed.
Dirk: Most hairdressers dispose of the hair cut off in the salon with the residual waste. Very few hairs are suitable for wigs. We at Barnet Concept have at least collected a considerable amount of undyed hair and given it away to hobby gardeners to cover plants in winter.."
We think it's a sustainable idea, because hair is excellent at composting. But now Dirk has discovered a sensational new way for hair to help protect the environment: HAIR HELP the Oceans . Since hair has the special property of absorbing a lot of fat, it is ideally suited as a natural cleaning agent against dirt such as oil, petrol and sunscreen residues in water.
The start-up HAIR HELP the Oceans, supported mainly by volunteers and financed by donations, is now using the extraordinarily strong oil-binding power of hair to clean water. One kilogram of cut hair binds up to 8 kg of oil! Dirk takes part in the campaign with his hair salon and explains the process to us.
Dirk: We at Barnet buy 60 l paper bags in the organic market and fill them with our cut hair. We store the bags in moving boxes, which are picked up once a month. The organization HAIR HELP the Oceans packs the hair in used support stockings, which are then used on rivers, lakes and seas as a hair filter and bind oils of all kinds, from motor oil to suntan oil. The soaked hair is composted, the oil released is collected and the support stockings are reused up to eight times.."
Each participating hairdresser supports the system with one euro per working day, i.e. around 21 euros per month. One euro is used to pay the fishermen and give them an extra income when they fish plastic waste out of the sea.
This sustainable secondary use of hair as a hair filter works and is already up and running. In the future, the hair filters can be used as oil barriers wherever petrol or engine oil has leaked, where motor boats anchor and refuel, on bathing beaches and at places where polluting accidents have occurred in bodies of water. HAIR HELP will hopefully find many more environmental protection enthusiasts like Dirk among the hairdressers in Germany and Europe, because together great and sustainable things can be created here.