You can order free shipping in DE from an order value of €50 or more 📦. To AT, CH, BE, DK, NL, LU from 75 €!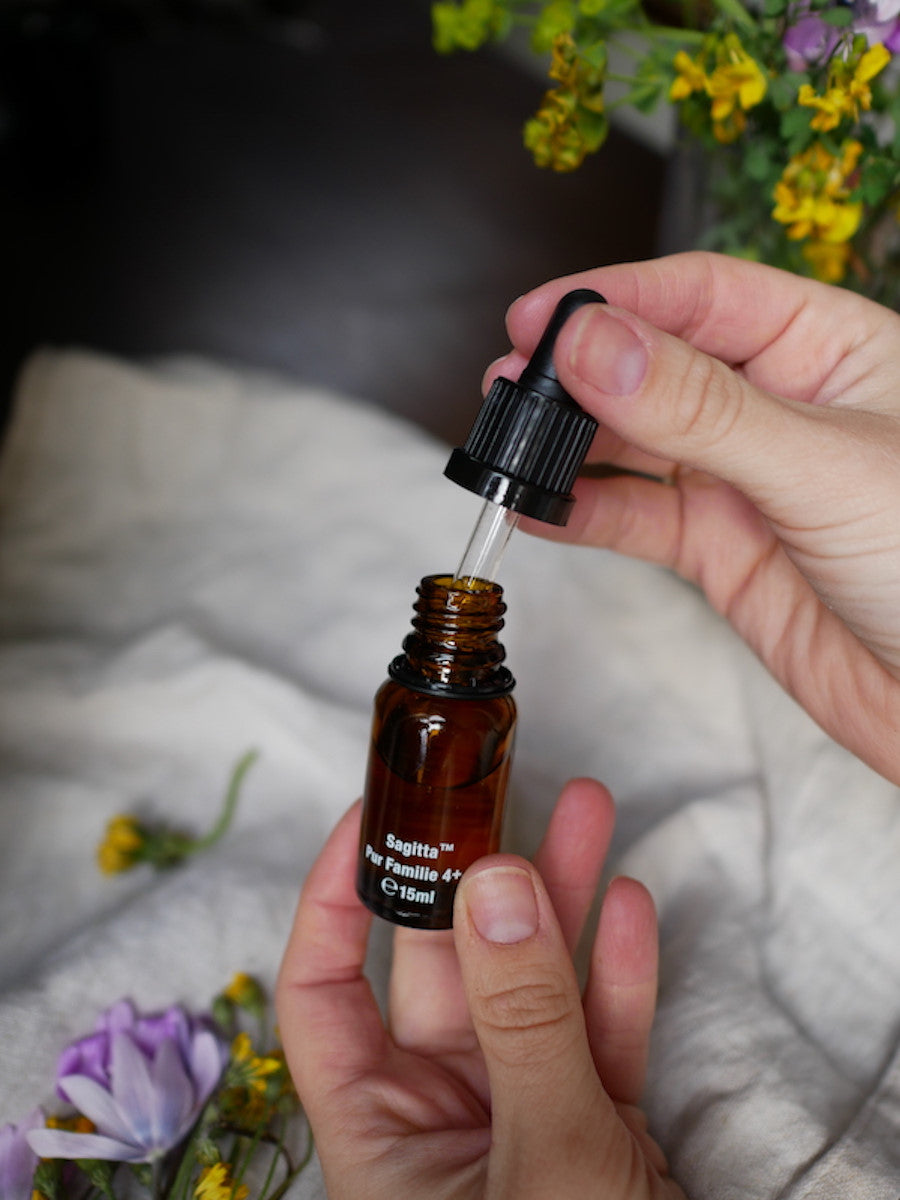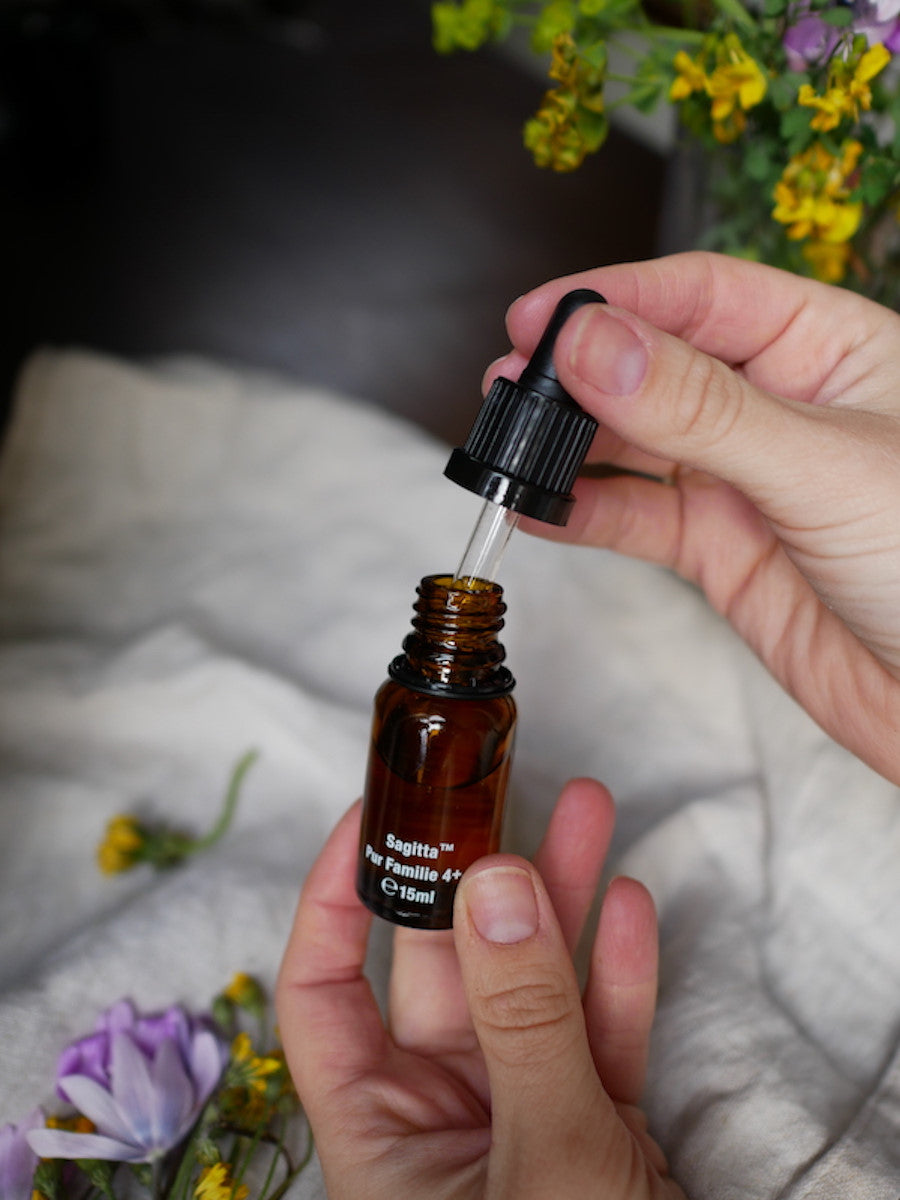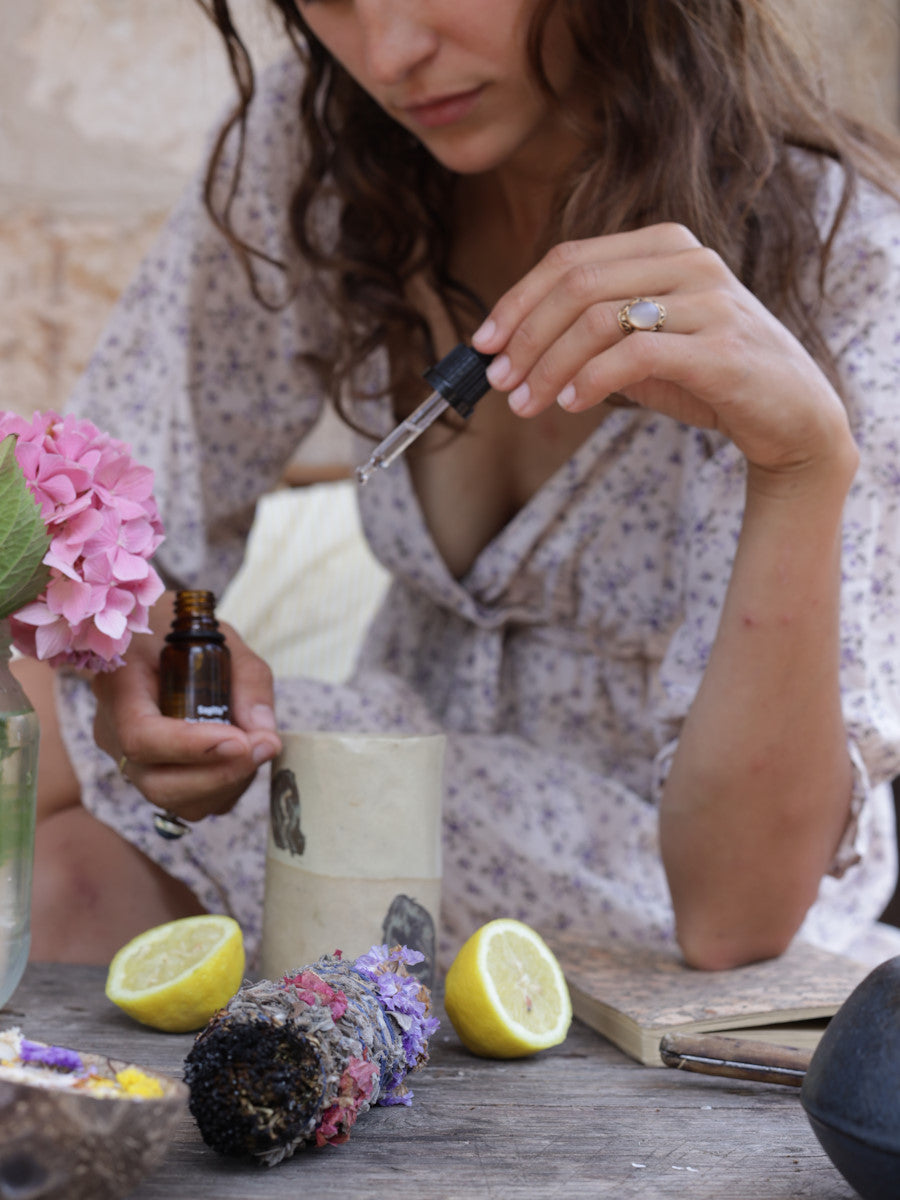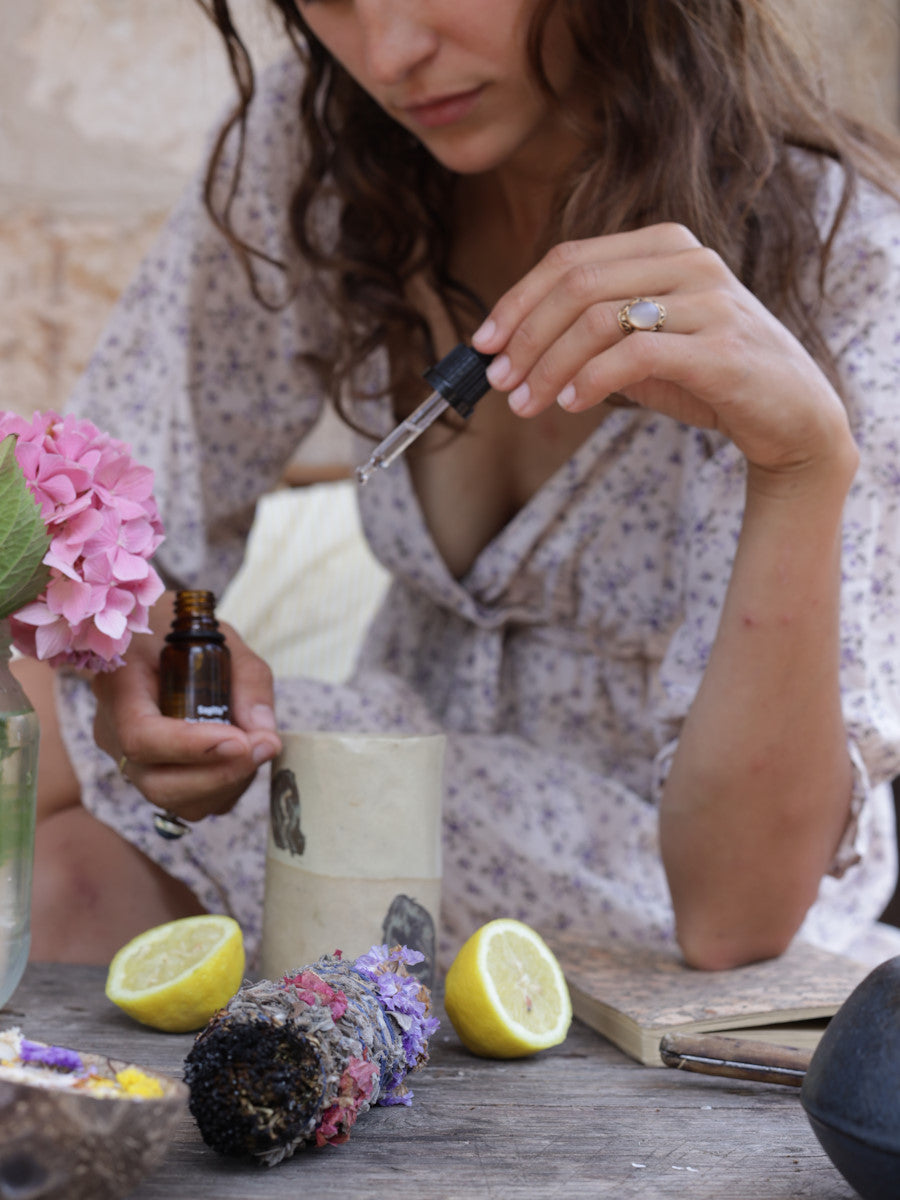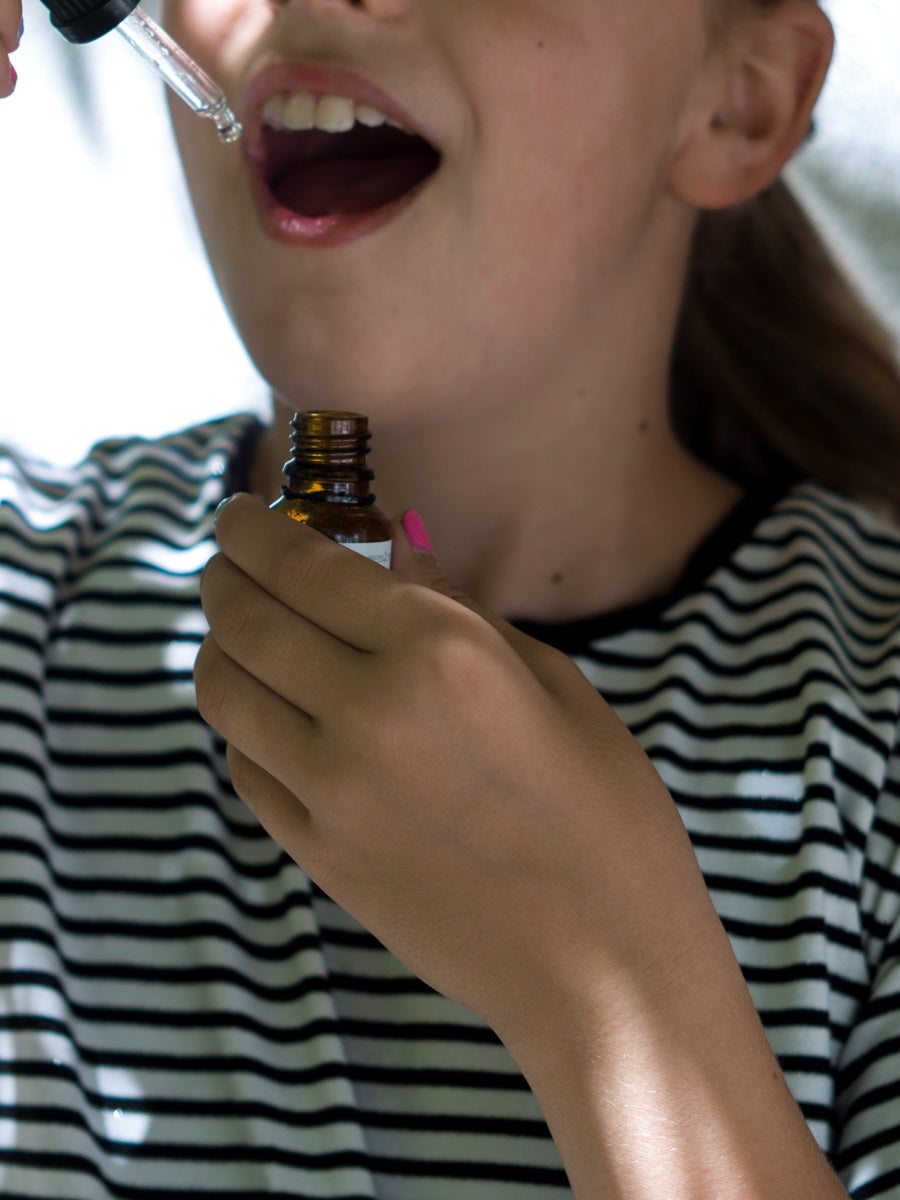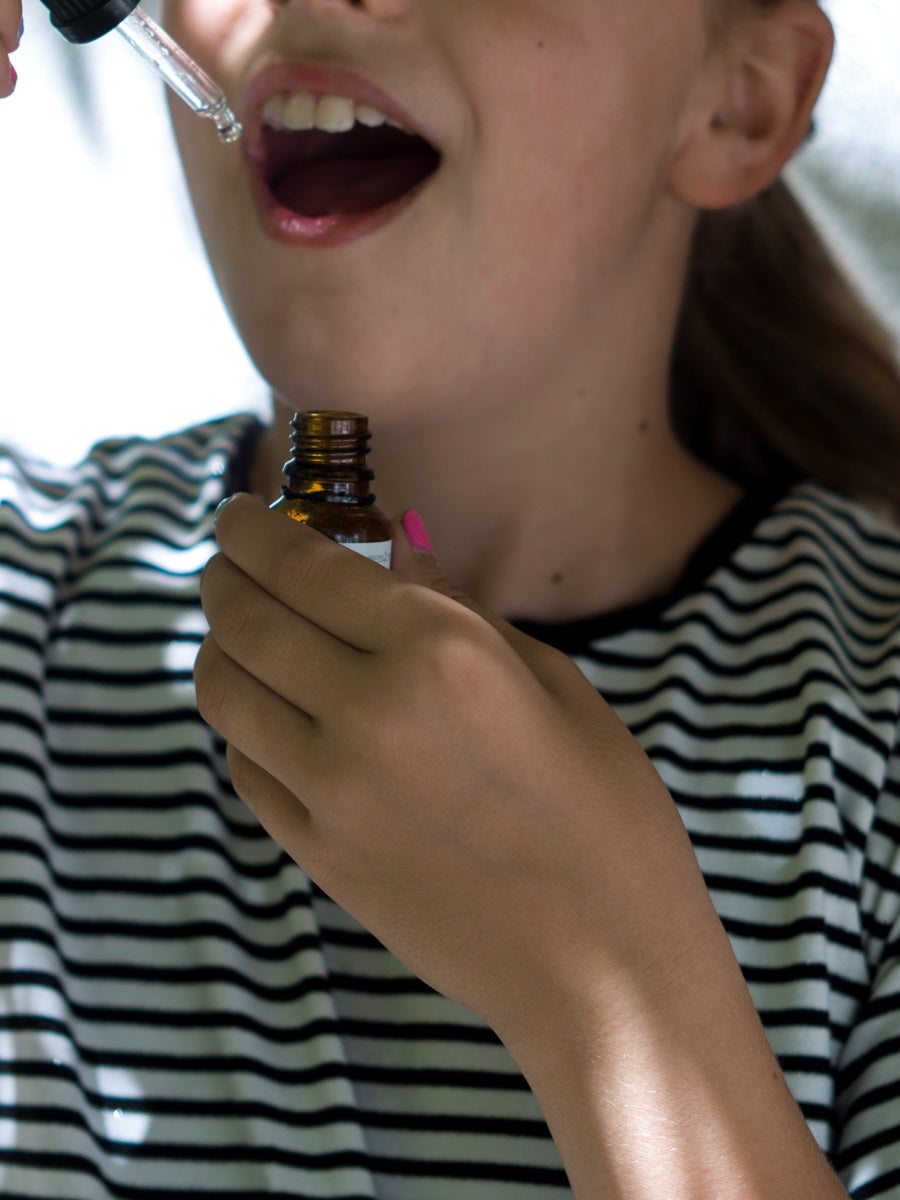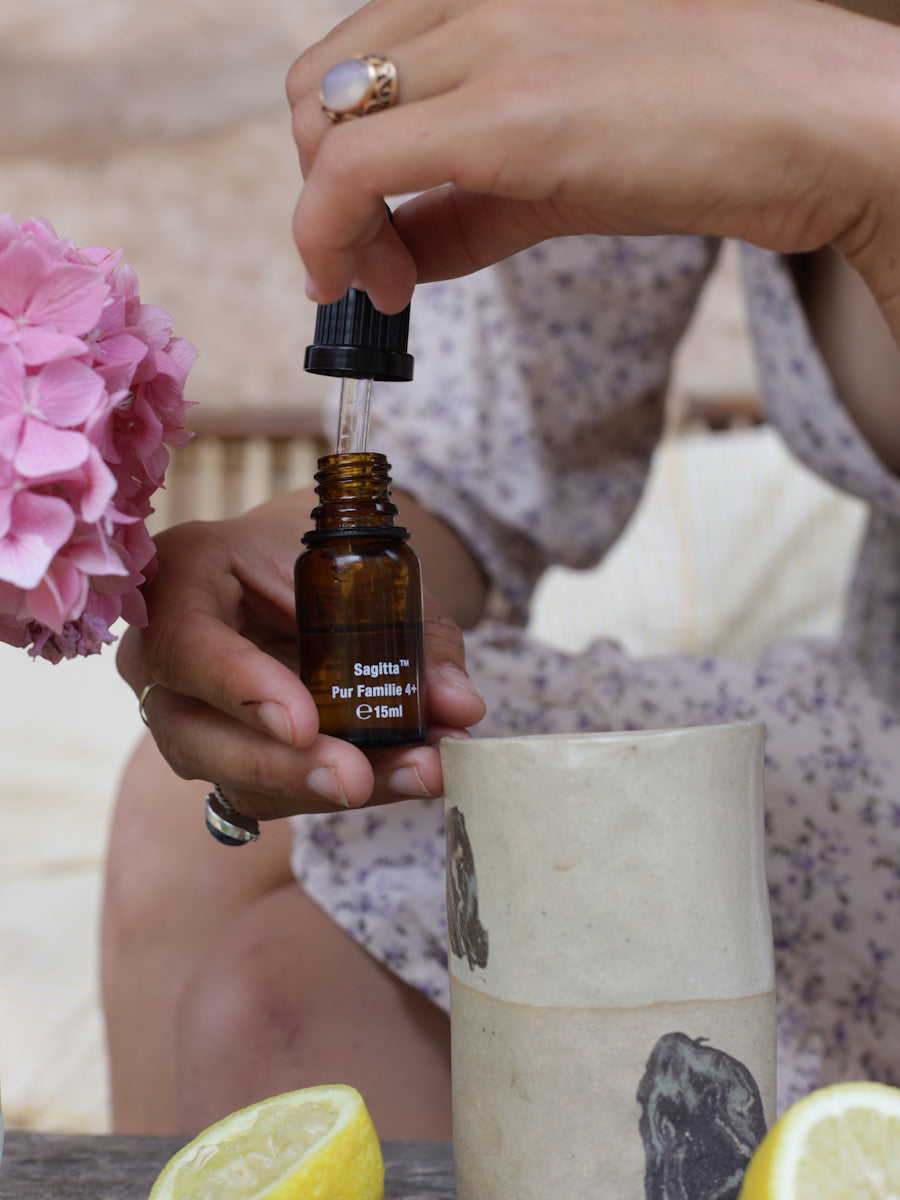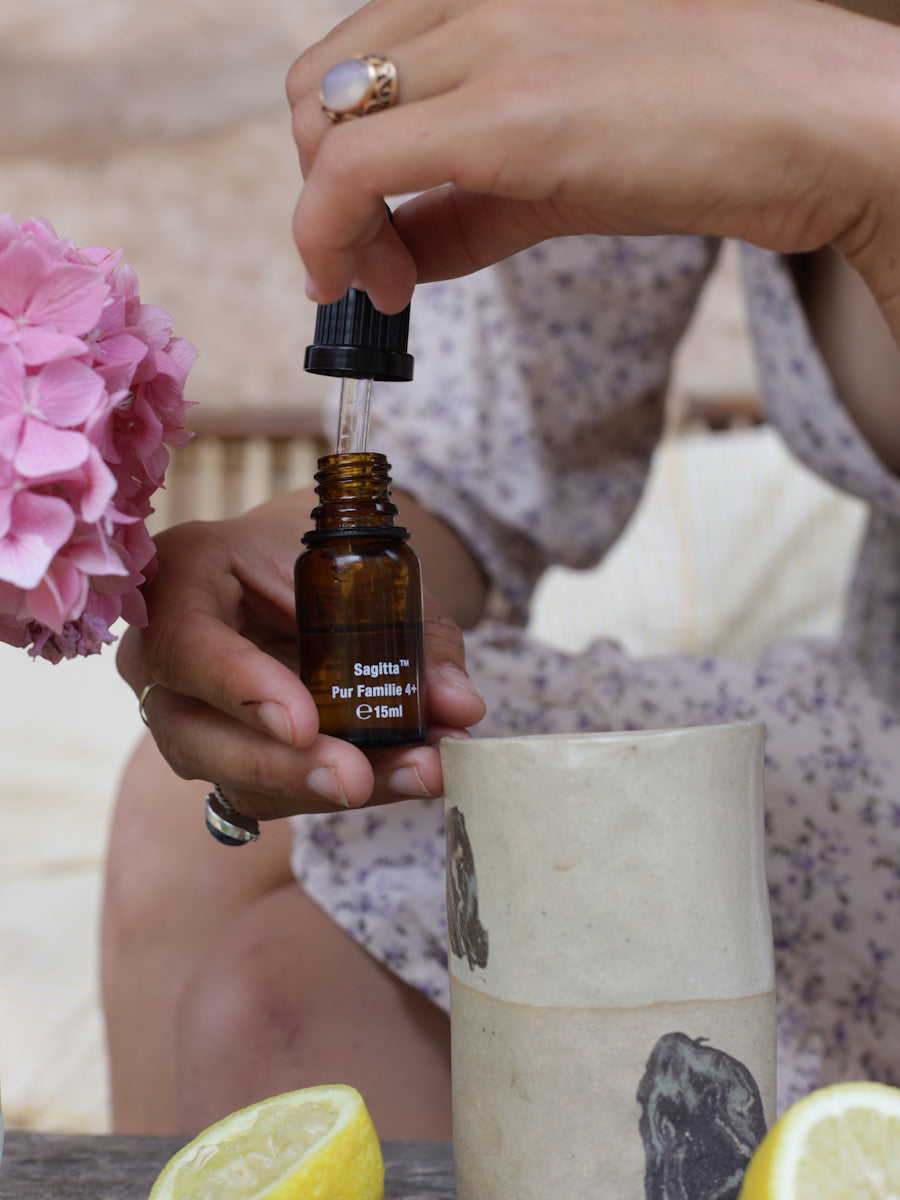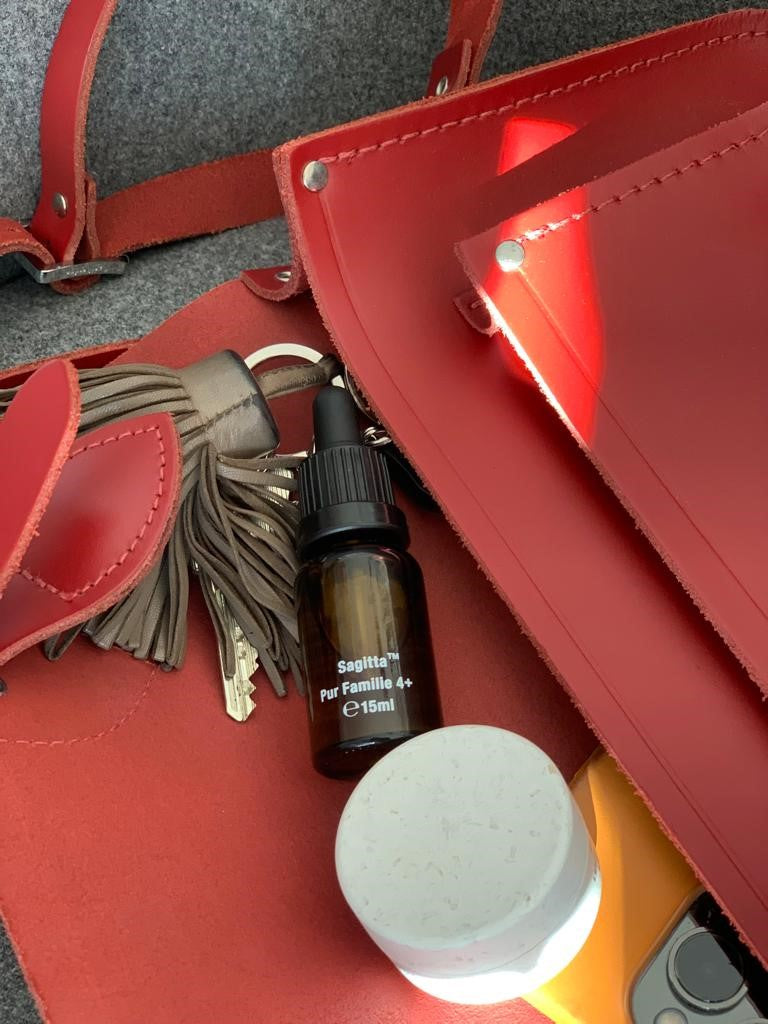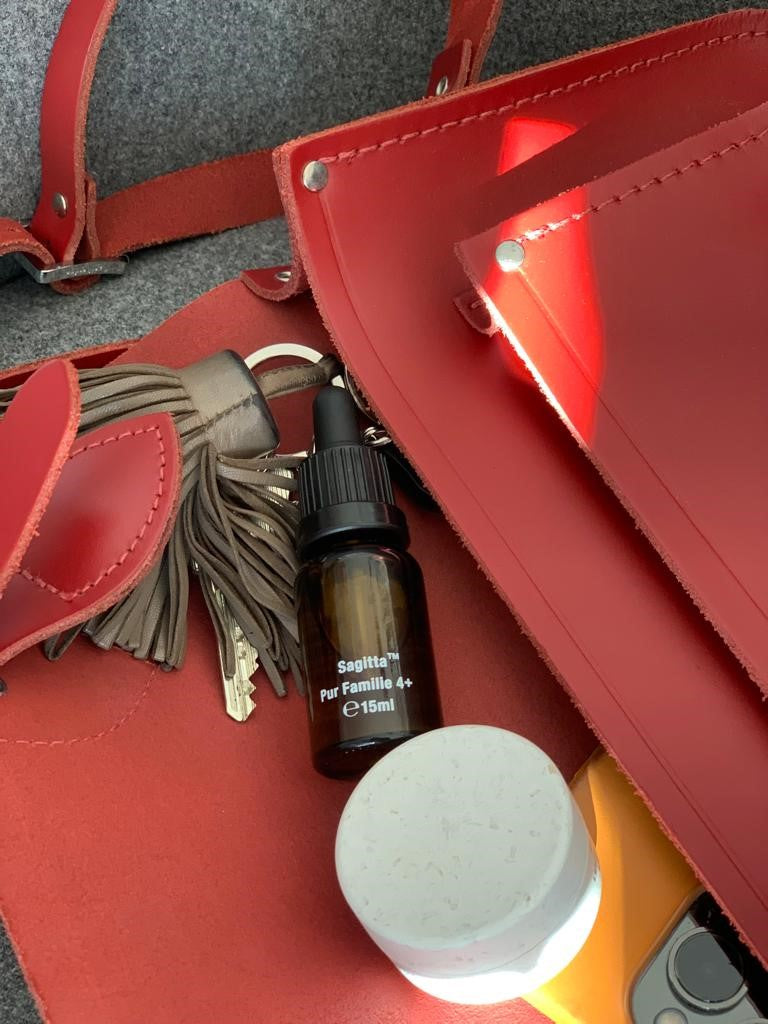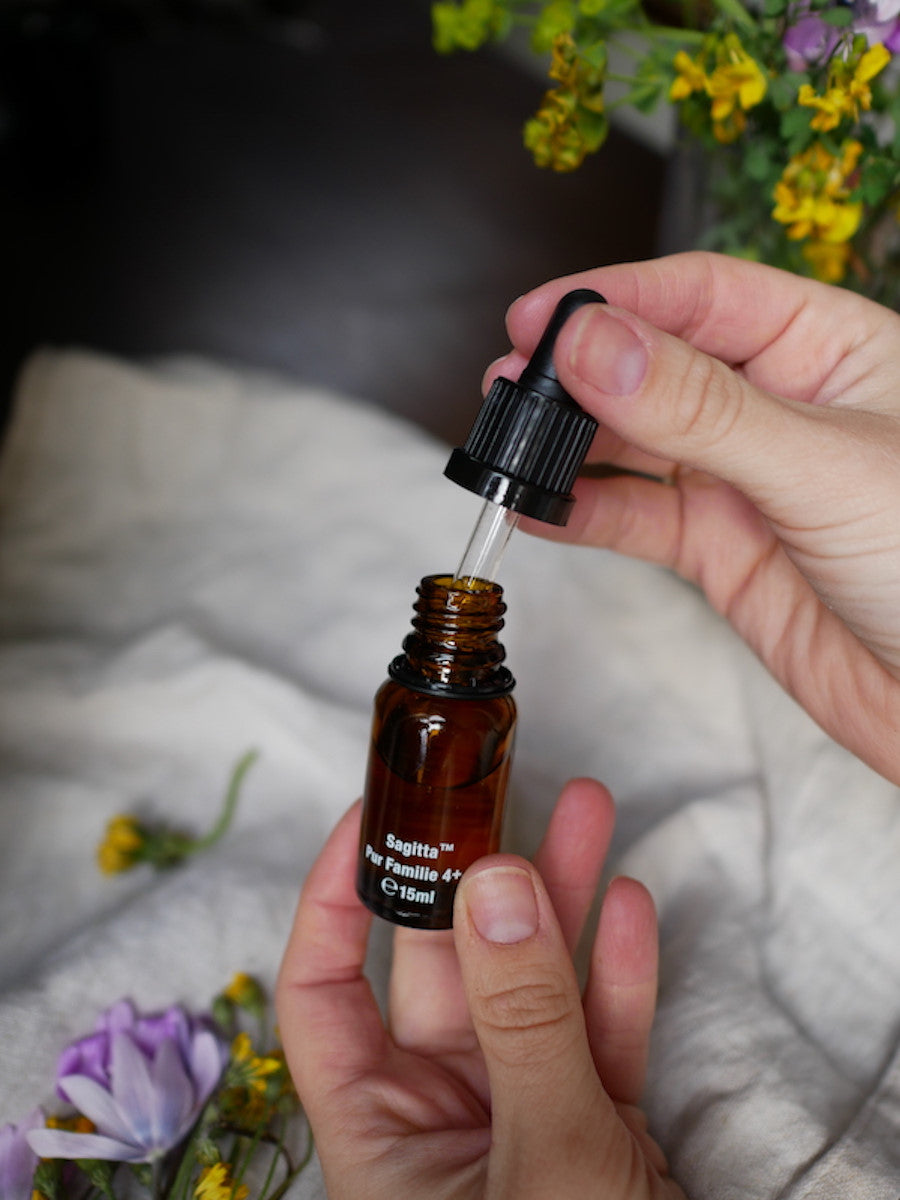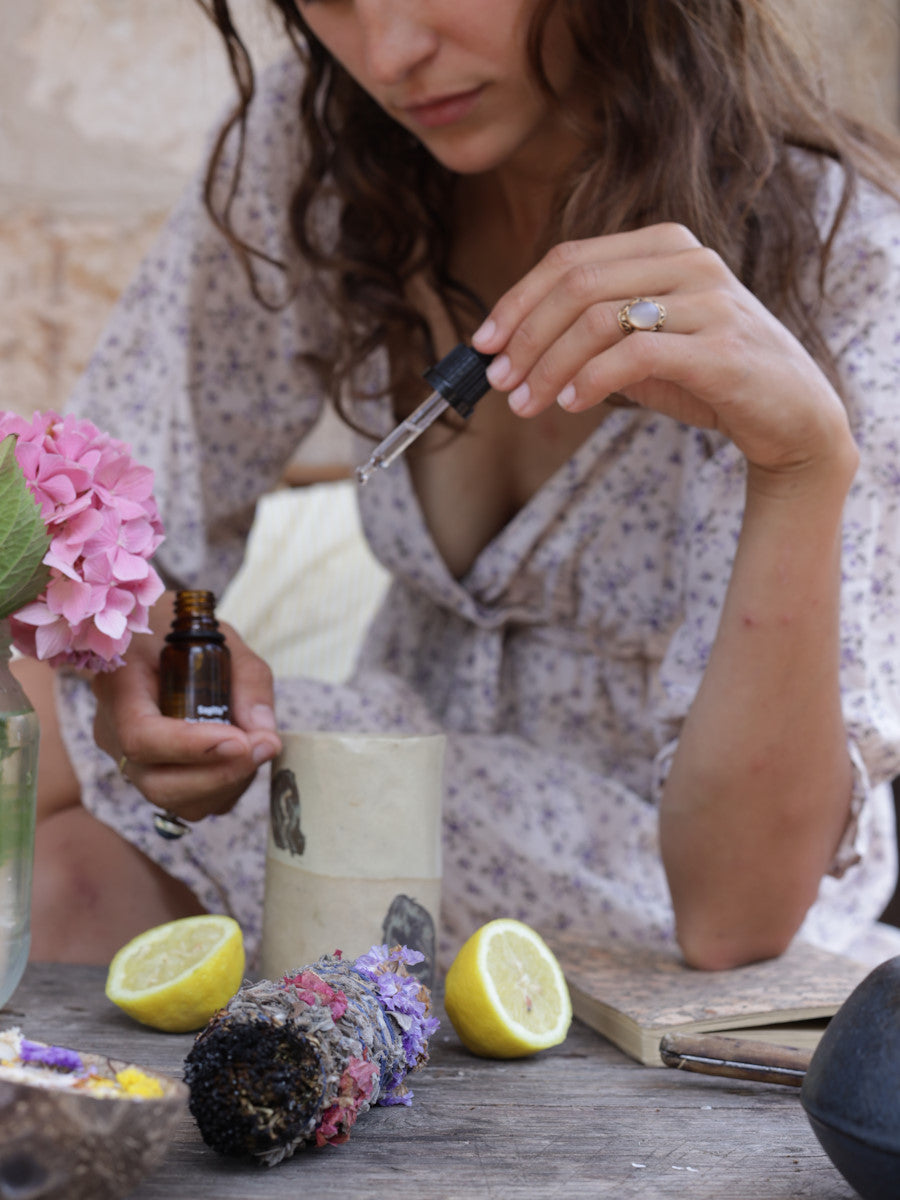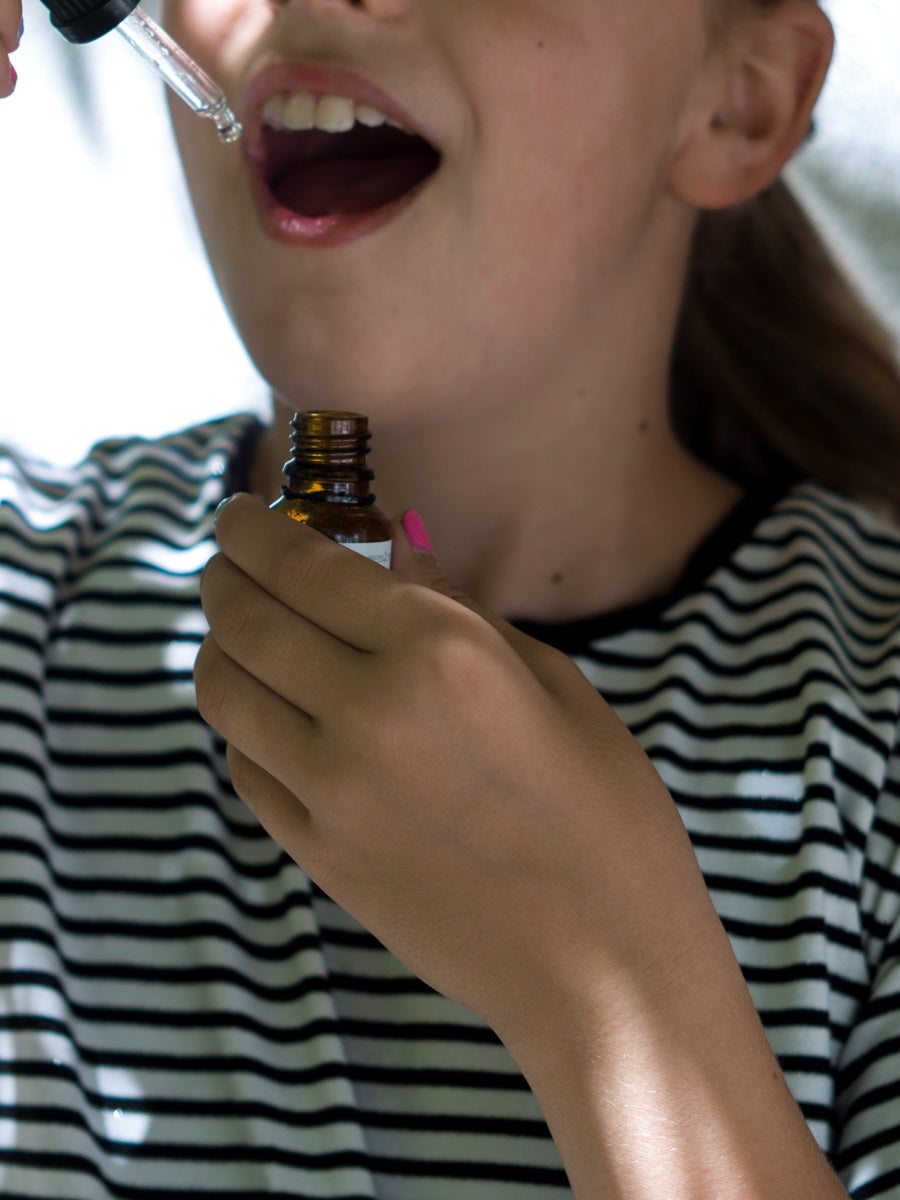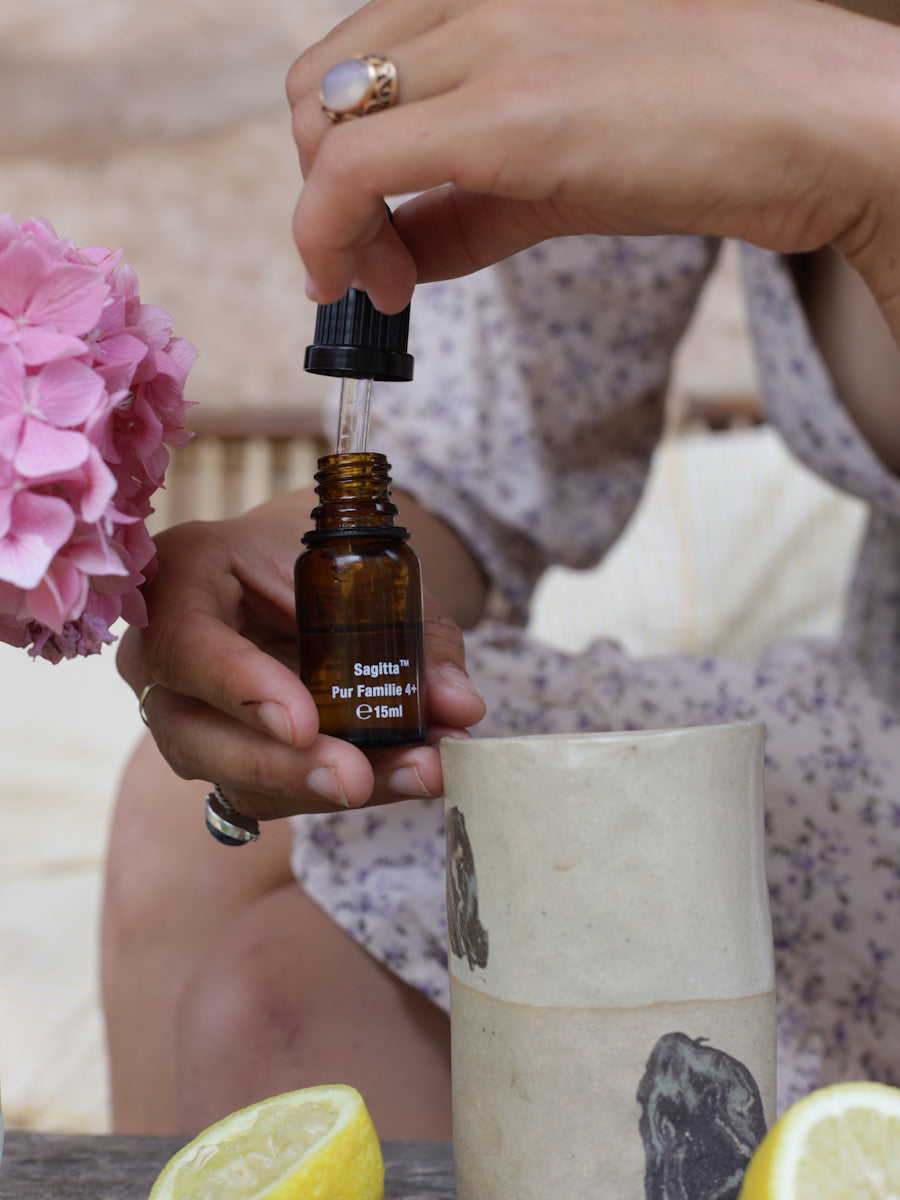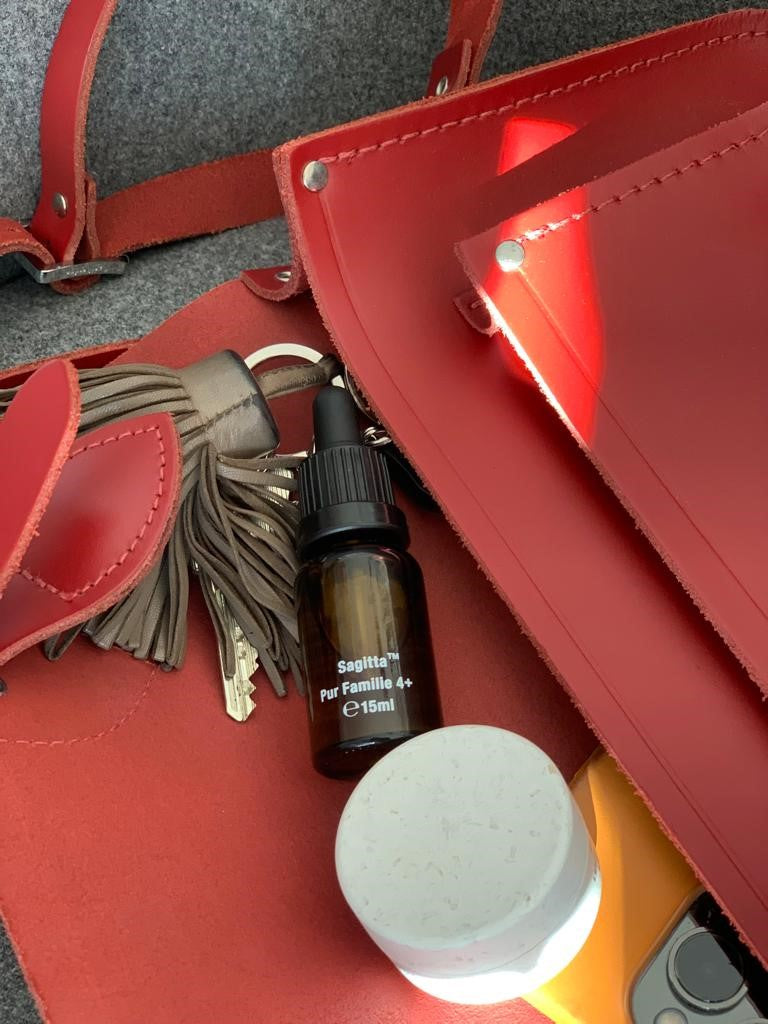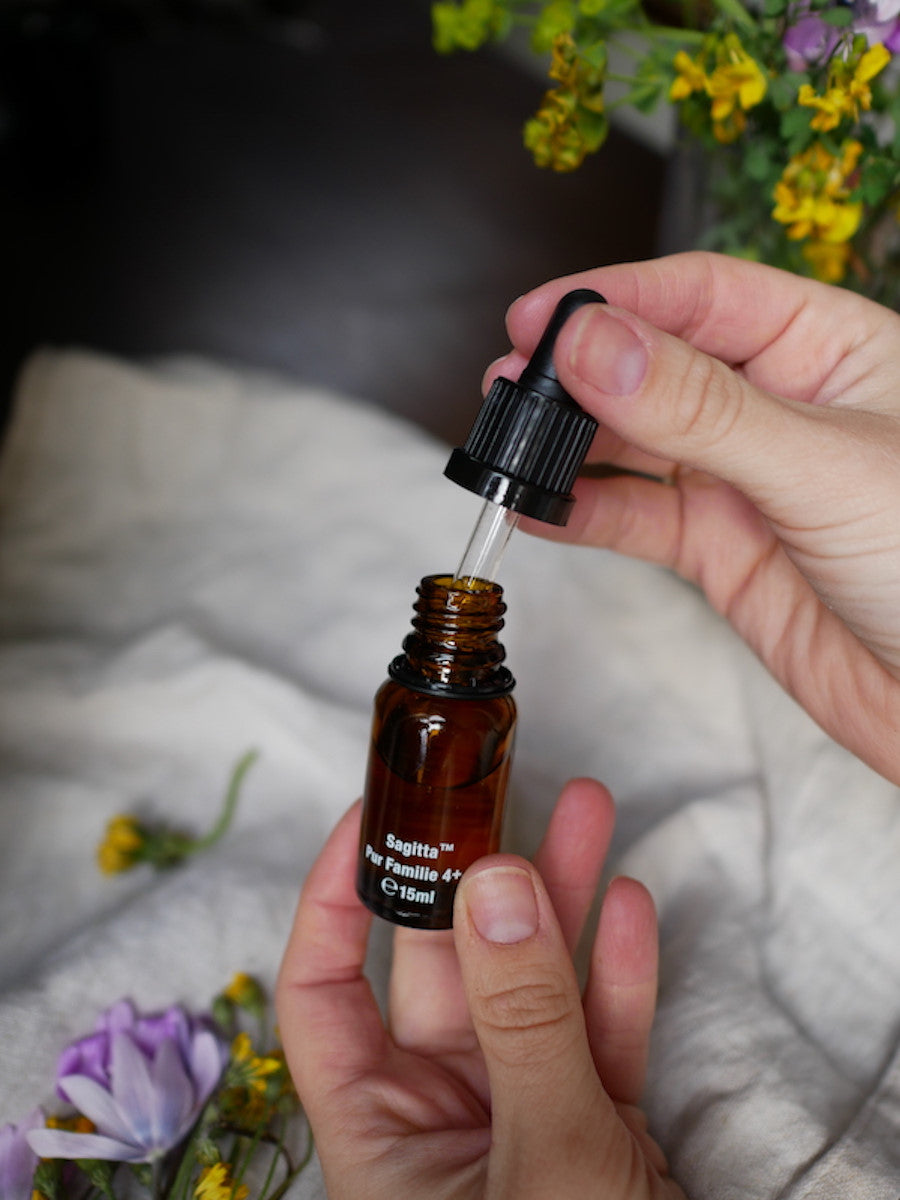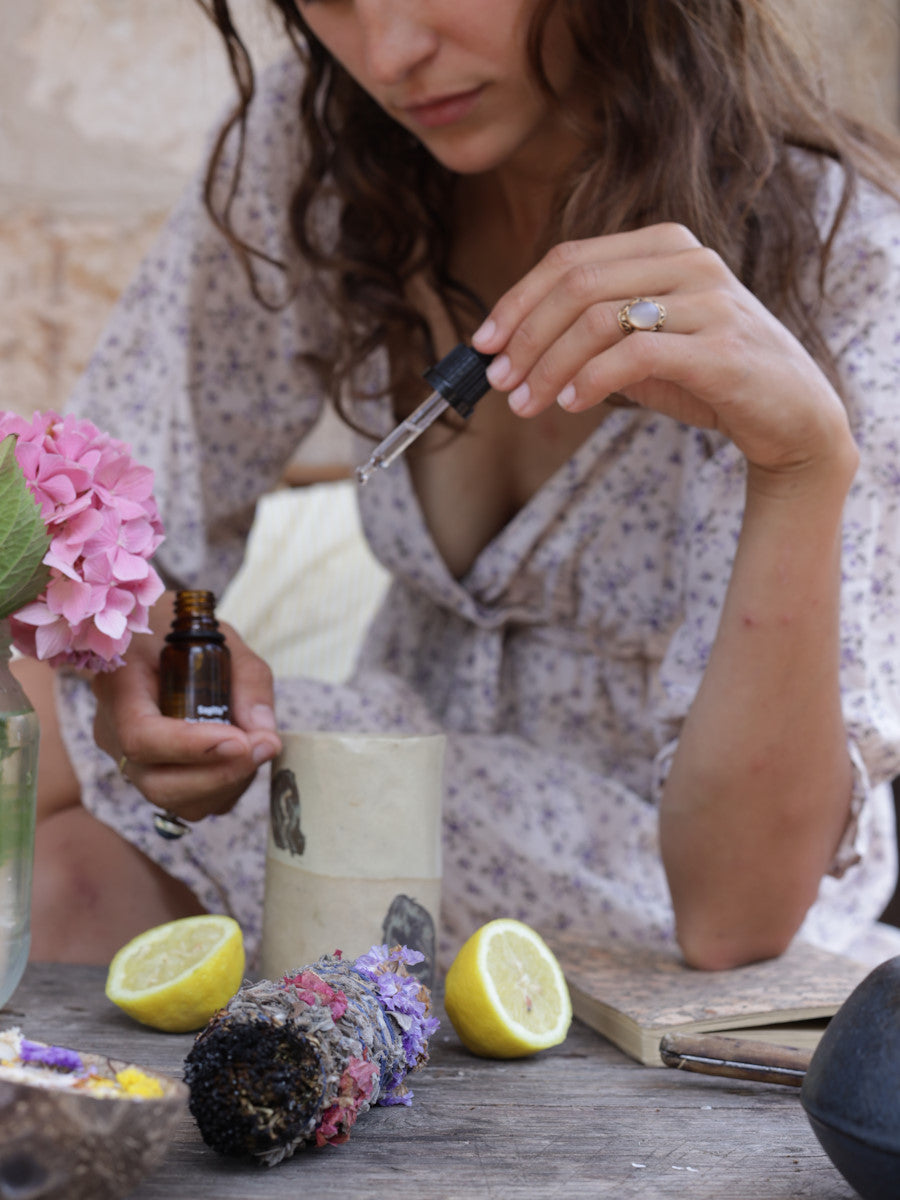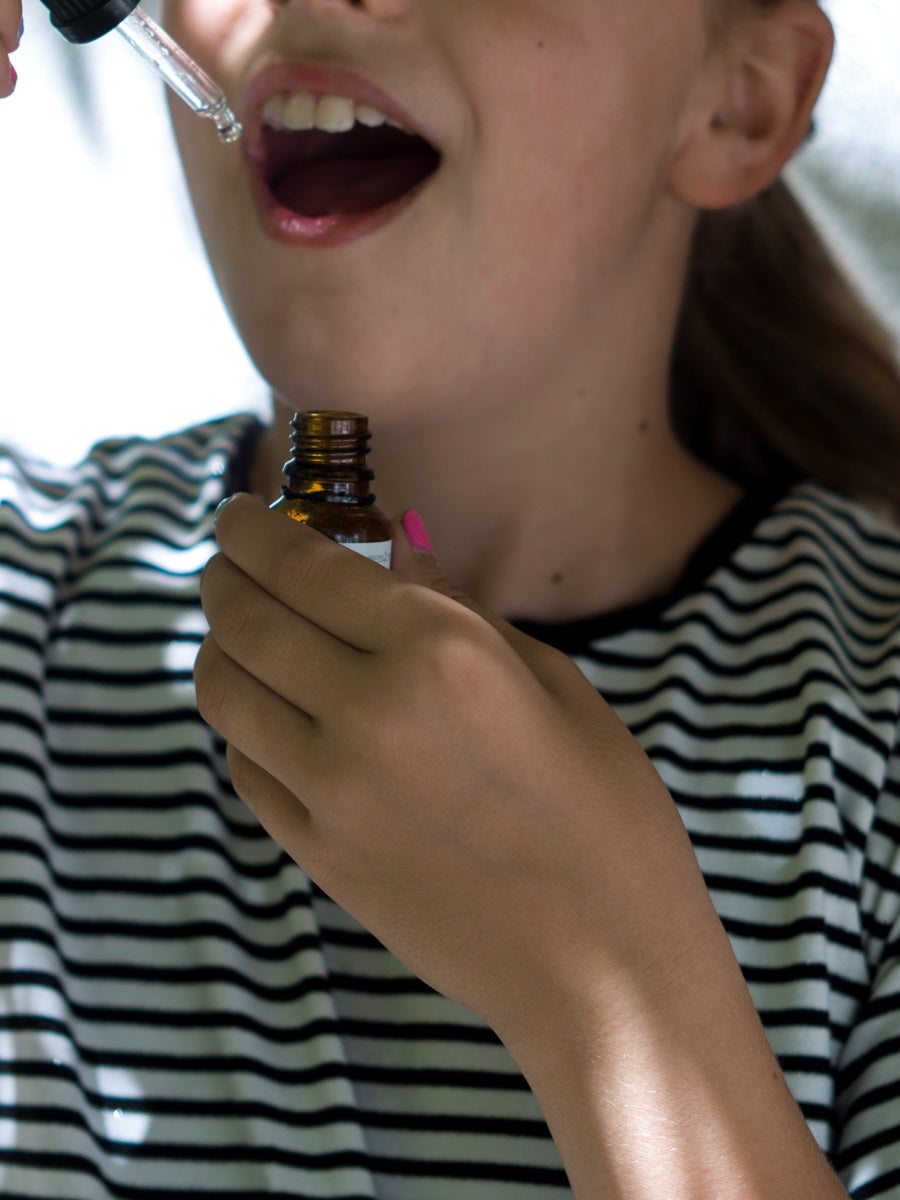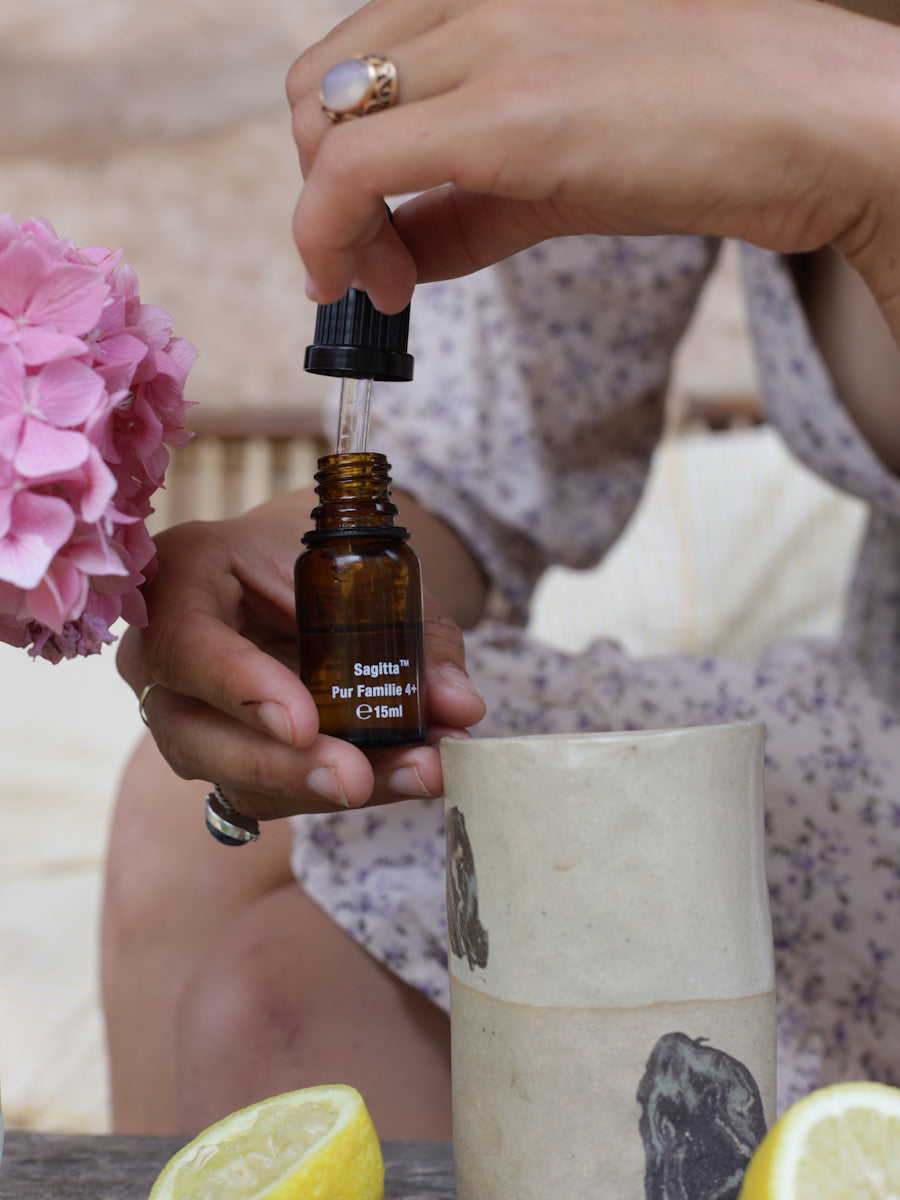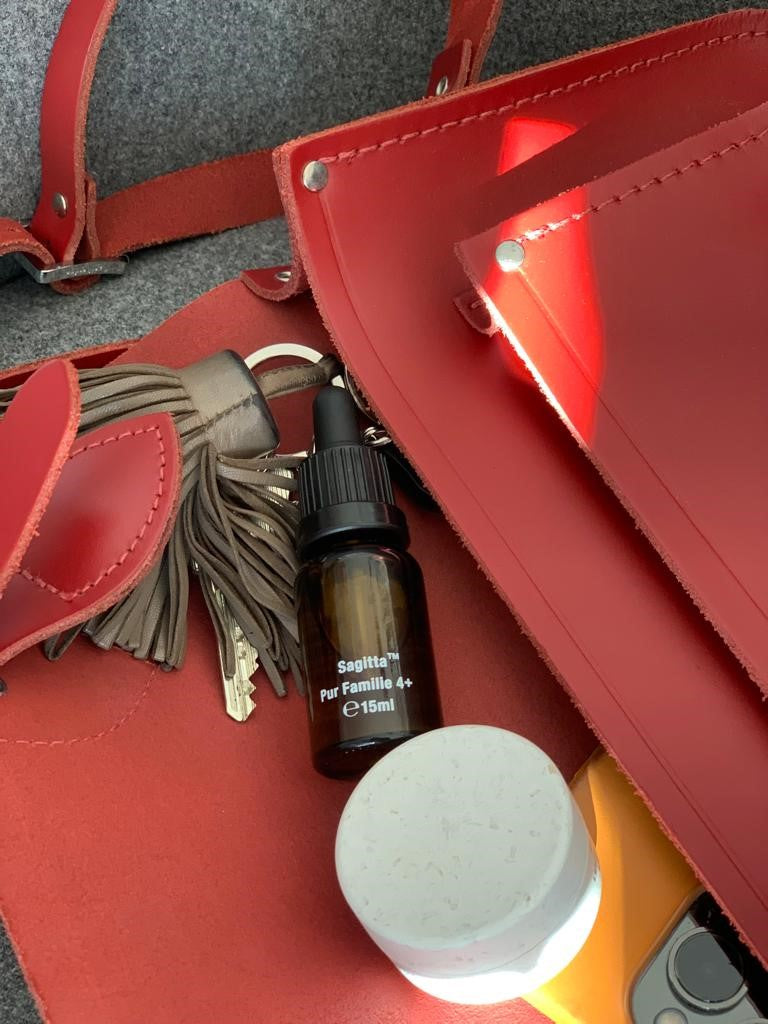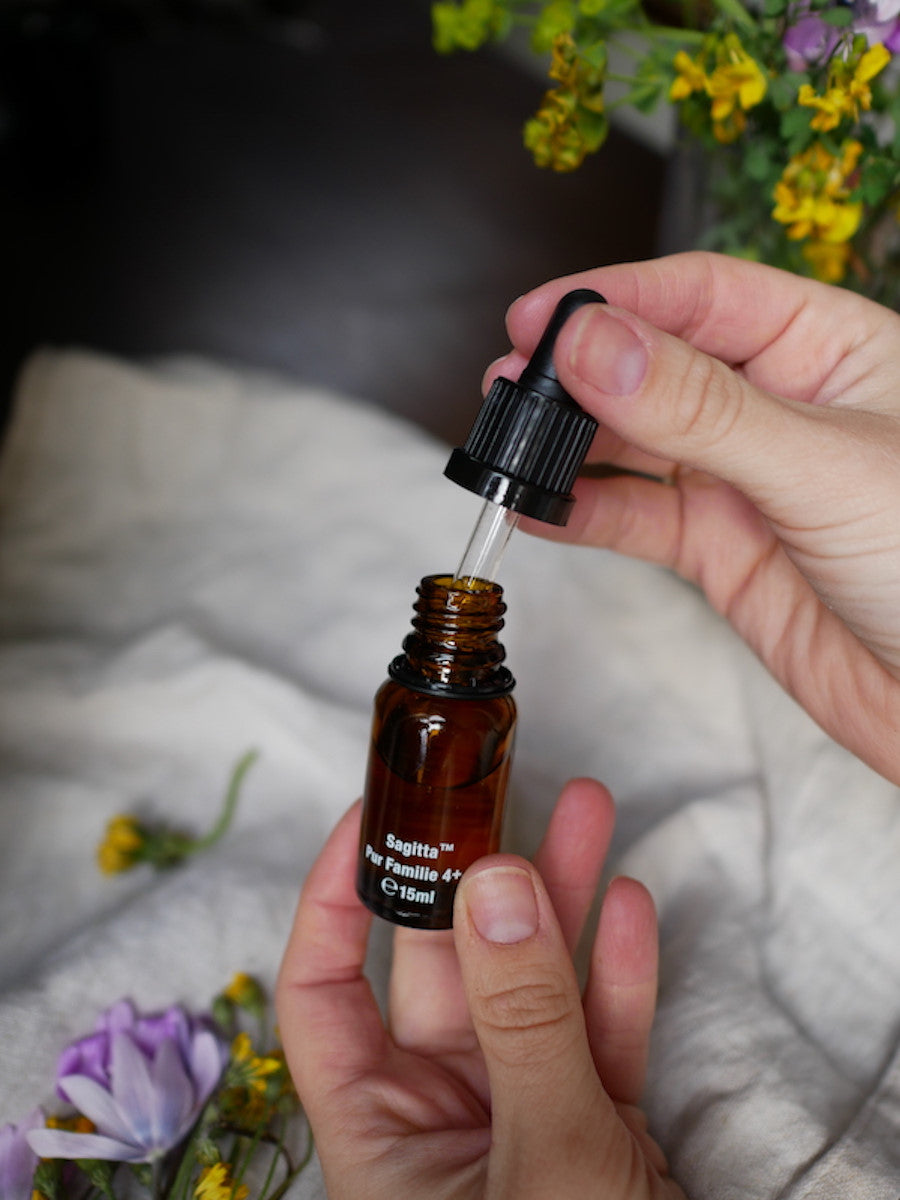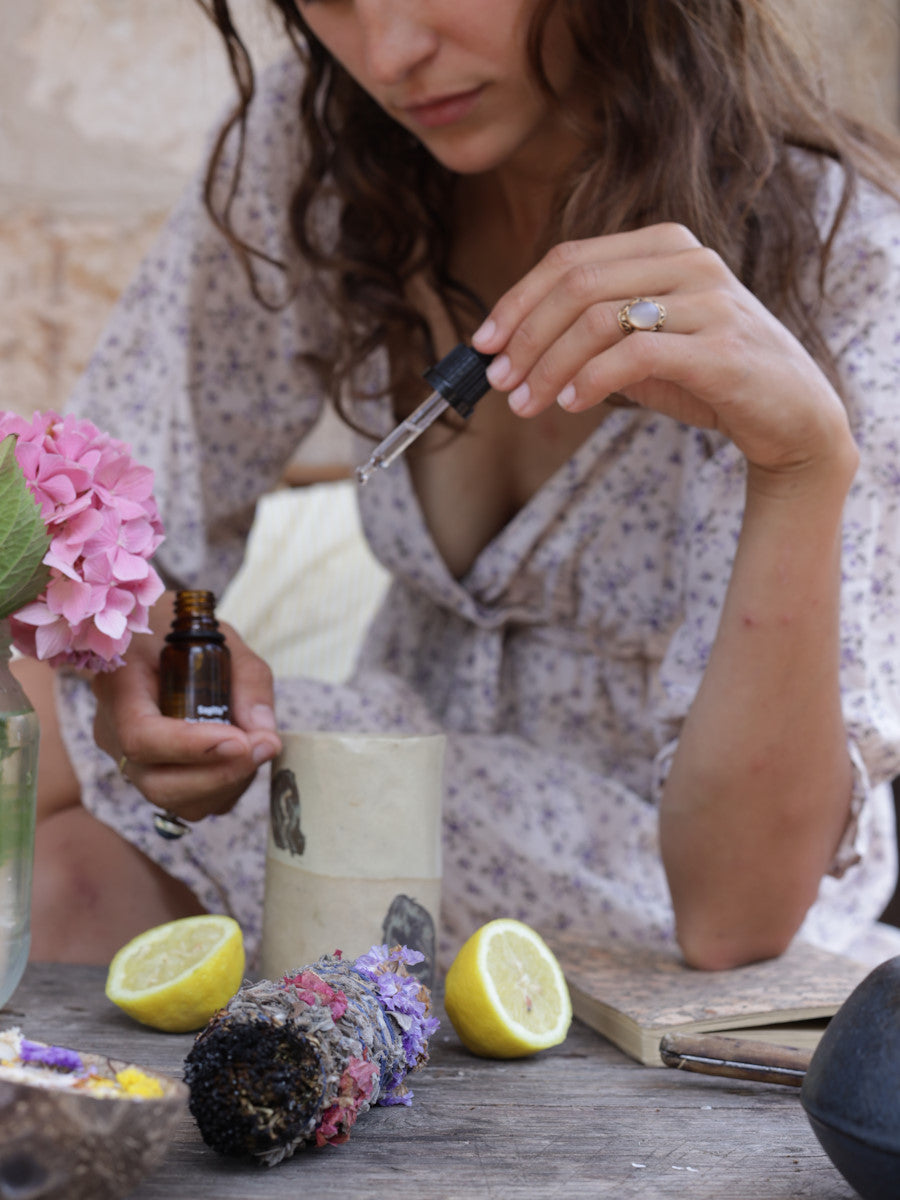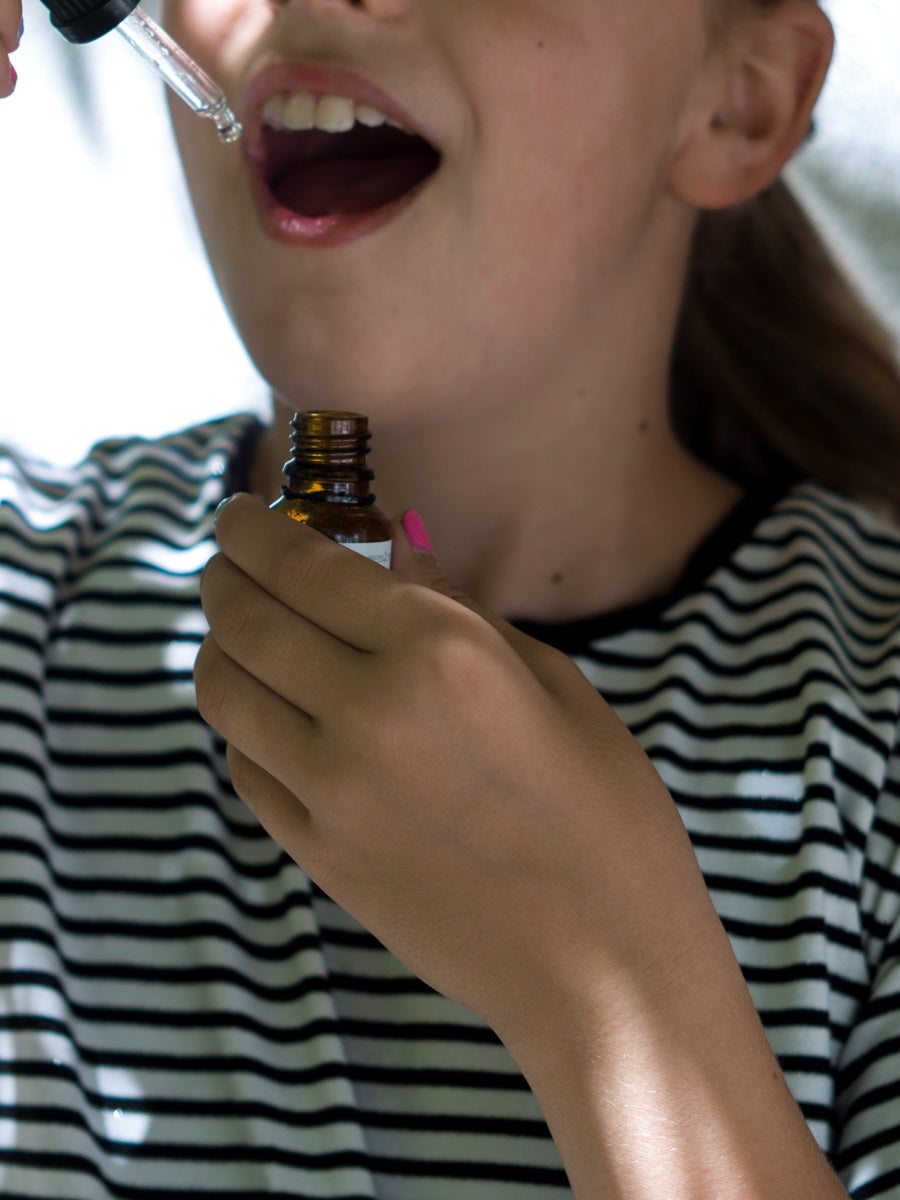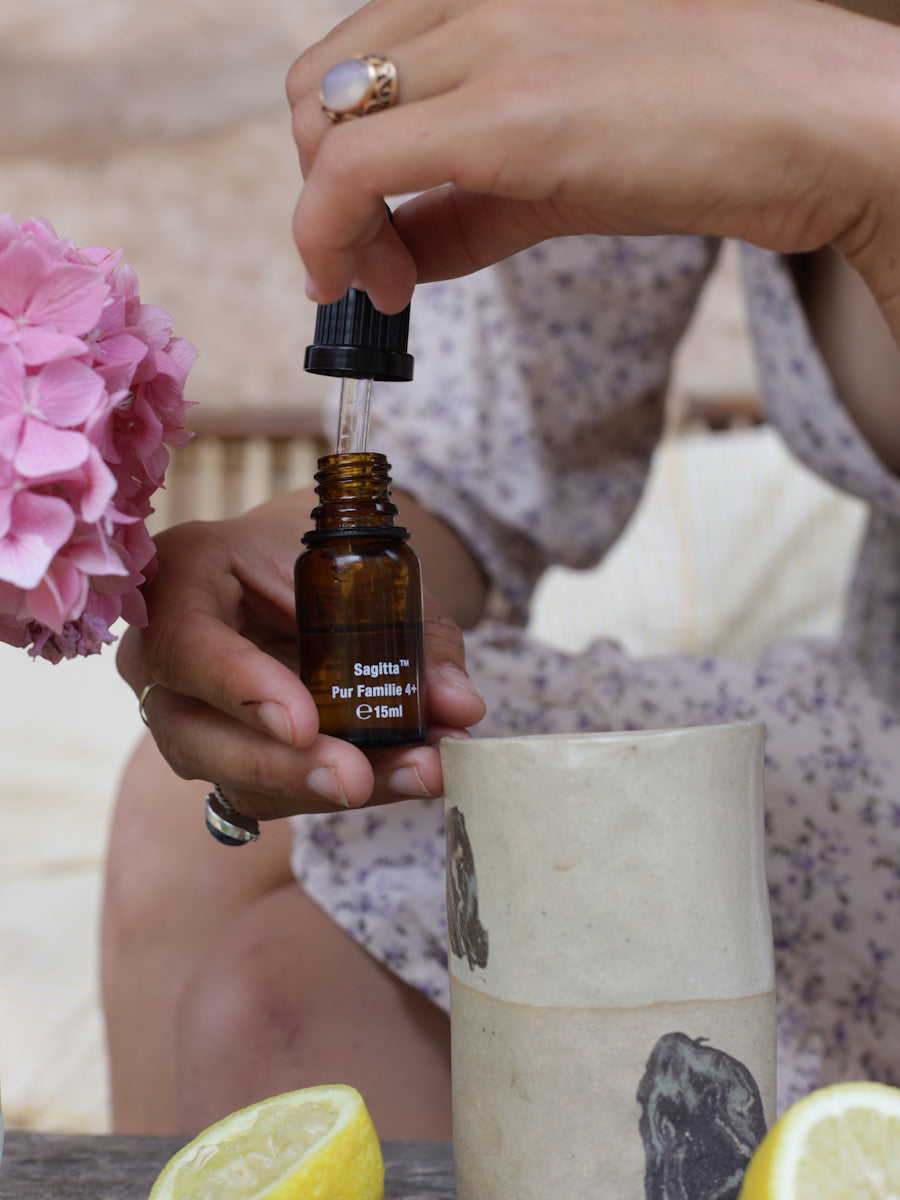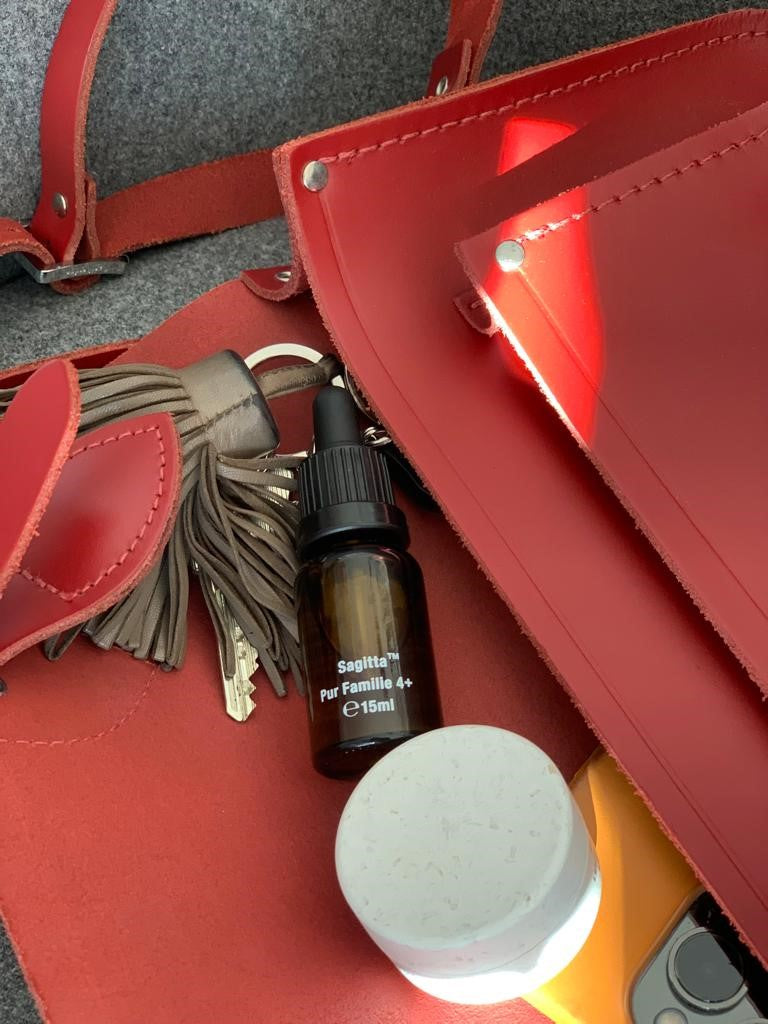 PURE SAGITTA FAMILY 4+
AUF LAGER UND IN 2-4 TAGEN BEI DIR
✓ Handbag Probiotic
✓ With 5 bacterial strains
✓ All are found in breast milk
✓ Promotes a healthy intestinal flora
✓ Strengthens the immune system
Sagitta Pur Family 4+, the handbag probiotic is a dietary supplement with five probiotic bacterial cultures to promote the immune system and healthy intestinal flora. It is recommended for adults and children aged 4 and over.r.
When a cold wave hits or you don't like your food, the good bacteria in Sagitta Pur Family 4+ support your body in bringing the intestinal flora into a healthy balance and maintaining it. They displace unwanted germs and prevent harmful bacteria from penetrating. They ensure good digestion and strengthen your immune system.m.
The probiotic consists of a base oil with the five viable microorganisms:
Bifidobacterium bifidum

Bifidobacterium breve

Lactobacillus casei

Lactobacillus reuteri

Lactobacillus fermentum
All five strains of bacteria are also found in breast milk and are not broken down by stomach acid or bile. They are one of the most important components of the intestinal flora. Their job is to lower the pH value in the colon by fermenting glucose into lactic acid. This makes it difficult for bad intestinal bacteria and pathogens to colonize and multiply.n.
Sagitta Pur Family 4+ is available in drop form in a small, handy bottle that can easily fit in your handbag. That's why it's also called a handbag probiotic. The daily dose of 14 drops can be easily measured using the pipette. The content is enough for 30 days. Shake well before use.n.

Contents: 15 ml
Organic farming
The natural ingredients come from organic farming. Sagitta Pur Family 4+ is almost tasteless, vegan, free of gluten, lactose and any flavors and preservatives. Also suitable for allergy sufferers.
LIVE HEALTHIER WITH HEALTHY HABITS
Your immune system is largely controlled by your intestines. Therefore, support your intestines in strengthening the immune system. Whether at home or on the go, you can quickly have the small bottle of Sagitta PUR Family 4+ at hand. Simply count out 14 drops, directly into your mouth or into a glass of water, and you have already taken your daily dose of probiotic. Five live bacterial strains help your intestines improve their natural protective barrier. For prevention as well as in acute cases. For a healthy intestine and a strong immune system.
We particularly recommend Sagitta Pur Familie for the whole family in autumn.
Please note: The recommended daily dose should not be exceeded. Dietary supplements should not be used as a substitute for a balanced and varied diet. The product must be stored out of the reach of small children.
INGREDIENTS
Medium chain triglycerides from coconut (MCT oil), 5 viable lactic acid cultures: Bifidobacterium bifidum, Bifidobacterium breve, Lactobacillus casei, Lactobacillus reuteri, Lactobacillus fermentum.
INCI: Caprylic/Capric triglycerides, Bifidobacterium bifidum, Bifidobacterium breve, Lactobacillus casei, Lactobacillus reuteri, Lactobacillus fermentum.
This is how the most important ingredients work:
Lactic acid cultures, also called probiotics, are natural good gut bacteria that live in the human digestive system. There they ensure healthy intestinal flora and strengthen the immune system. They also help the body to have a better supply of nutrients and have a positive effect on overall well-being. . 
Bifidobacterium bifidum, formerly called Lactobacillus bifidus, is found primarily in the human gastrointestinal tract and ferments lactose into lactic acid. Since it is found in breast milk, it ferments excess lactose into lactic acid in breastfed babies, for example.

Bifidobacterium breve belongs to the health-promoting bacteria. It can be found in a healthy microbiome of the gastrointestinal tract as well as in the vagina. In 2009 it was proven that Bifidobacterium breve reduces inflammatory factors in the intestine. Flatulence, diarrhea and other intestinal diseases can be regulated through the use of Bifidobacterium breve.

Lactobacillus casei breaks down food and thus supports digestion. Various studies have shown that Lactobacillus casei is important for health as it can protect against viral diseases, urinary tract infections and diarrheal diseases.

Lactobacillus reuteri In addition to lactic acid, it also forms reuterin, a substance that has an antimicrobial effect, similar to an antibiotic. It can very quickly increase the number of lactic acid bacteria in the digestive tract, which seems to be particularly important for the health of children. In adults, a workplace study showed that taking Lactobacillus reuteri reduced sick days.

Lactobacillus fermentum forms lactic acid and thus creates an environment conducive to life. Studies show that Lactobacillus fermentum may have both antimicrobial and antioxidant effects. Breastfed children benefit if their mothers take Lactobacillus fermentum while breastfeeding. Another study has shown that a flu vaccination provides better protection against flu viruses if those vaccinated also take Lactobacillus fermentum.

MCT oil is an excipient that acts as a carrier for the bacterial cultures. The abbreviation MTC means medium-chain triglycerides, translated: medium-chain fatty acids. These fatty acids are found primarily in tropical vegetable oils such as coconut oil. The MTC oil is vegan and gluten-free, as well as odorless and tasteless. It looks like water - clear and transparent.
APPLICATION
Measure 14 drops per day using the pipette and drip directly into your mouth or into a glass of water.
You can take the drops at any time in cold or lukewarm liquid. The liquid must not be hotter than 37 C as the bacterial cultures would not survive. One bottle of Handbag Probiotic lasts 30 days..
FAST SHIPPING WITH DHL (2-3 DAYS IN DE)
30 DAY SATISFACTION GUARANTEE
BUYER PROTECTION WITH TRUSTED SHOPS
BONUS PROGRAM FOR LOYAL CUSTOMERS