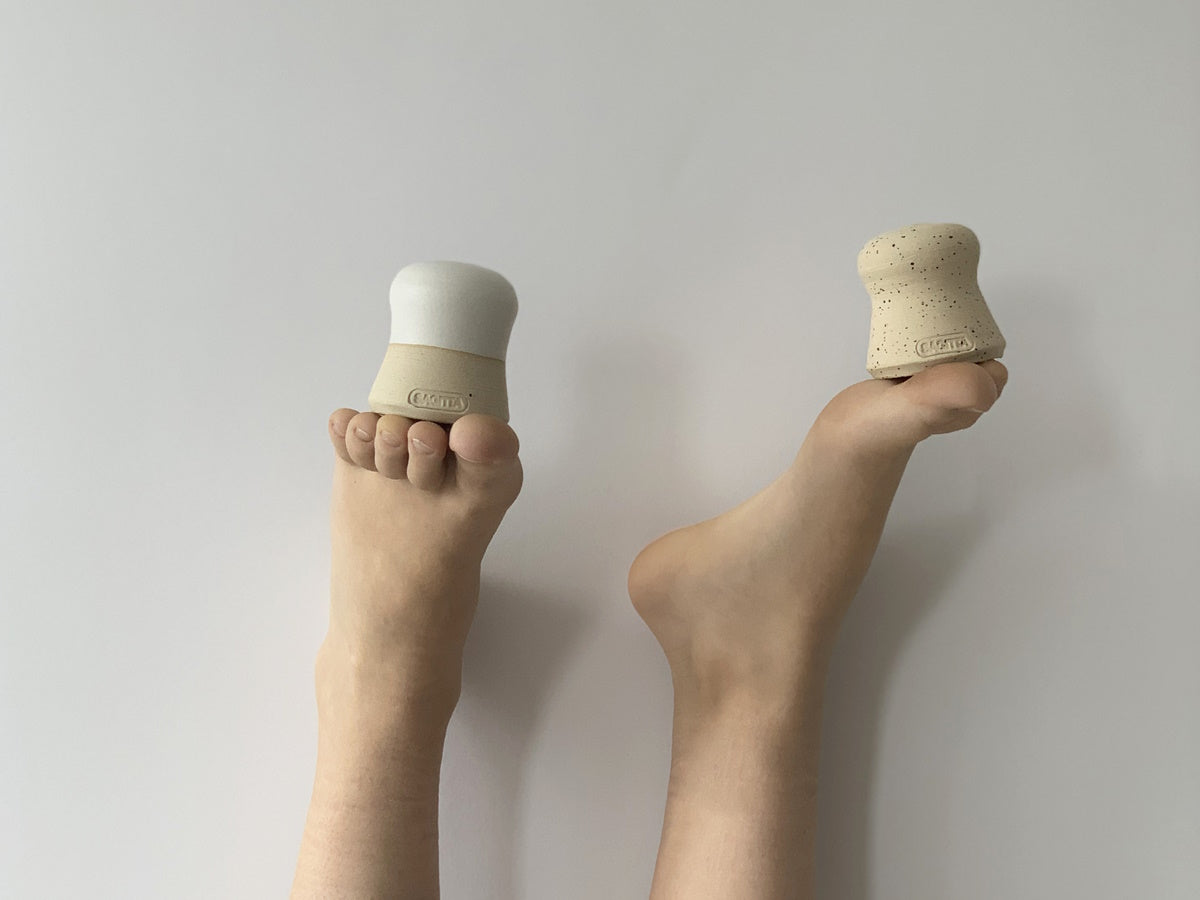 Callused or cracked skin on the feet is annoying. It itches or hurts and on top of that it is not a visual highlight. Spring is just around the corner and you're flirting with new sandals. But how will your heels become smooth and beautiful again?
We have just developed a serum that really works. All but one of our newsletter subscribers, who kindly tested the serum, were absolutely thrilled. In a few weeks you can get it in our shop.
Before the serum is applied, the skin must be prepared. Best with our brand new Sagitta + Annika Schüler skin scrub made of clay. It has a structure that only slightly roughens the skin so that it can absorb the serum well. Hand-turned by Annika on the potter's wheel and fired at 1,240 degrees, each skin scrub is a handmade natural product. To find the optimal structure that achieves just the right effect, we tested numerous scrub versions. The skin scrubber now glides very gently over the skin and only rubs away a little.
You can now get the Sagitta + Annika Schüler skin scrubber in two beautiful designs, either matt with a white glaze or in a dotted tone. This makes it a real eye-catcher in your bathroom.
The application is very simple: after every shower or every bath, whether in the bathtub or in the swimming pool, you should gently scrub your heels and balls of your feet, as required, so that the pores open for the care. The feet should be wet or at least moistened. You can then rinse the skin scrub under running water and also clean it in the dishwasher. The is now available in our shop.