Product preview:Felt Body Soaps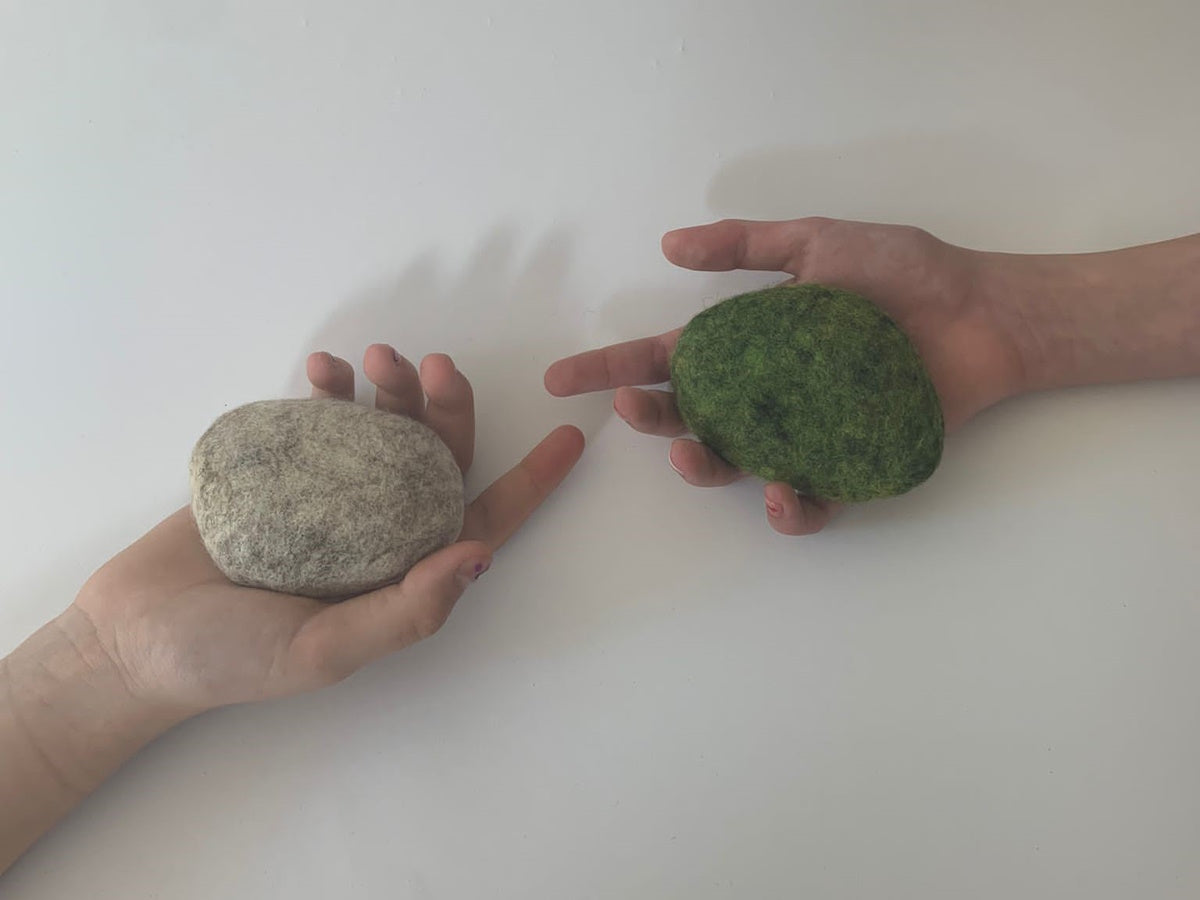 From now on you can get beautiful felt soaps in a limited edition in our shop. These felt soaps are very special body soaps that are created in a two-stage process: First, the soaps are made by hand piece by piece in an environmentally friendly, gentle cold process and then individually felted in lovingly by hand. The soaps in a wool coat are up to four times more productive than soaps without a coat and are sufficient for many, many showers.
If they are moistened, the felt soaps foam wonderfully and feel indescribably soft on the skin. They clean and care for the skin and are a real blessing, especially for dry skin. The light peeling and massage effect removes dead skin cells and stimulates blood circulation.
Our felt artist lives and works on the Canary Island of La Palma. For her creations, she uses pure eco-wool that meets the German standard and is cleaned without chemical detergents. The felted wool contains a high proportion of lanolin, which moisturizes and protects the skin.
Since the felt soap has a delicate lemongrass scent, you can keep it in your laundry or wardrobe and bring a touch of summer freshness into your home. When it then finds its way into your bathroom, it gradually becomes smaller through frequent use. The felt continues to completely envelop the soap and simply shrinks in with it. In this way, the soap is completely used up until finally only a small, recyclable piece of felt remains.
Our felt soaps are available in two versions: marbled in white-grey in the "stone felt" style and marbled in green in the "moss felt" style. Both felt soaps are only available in a limited edition. So get in quick!
Now available in the shop!To the Sagitta felt body soaps