Back in the program:soap dishes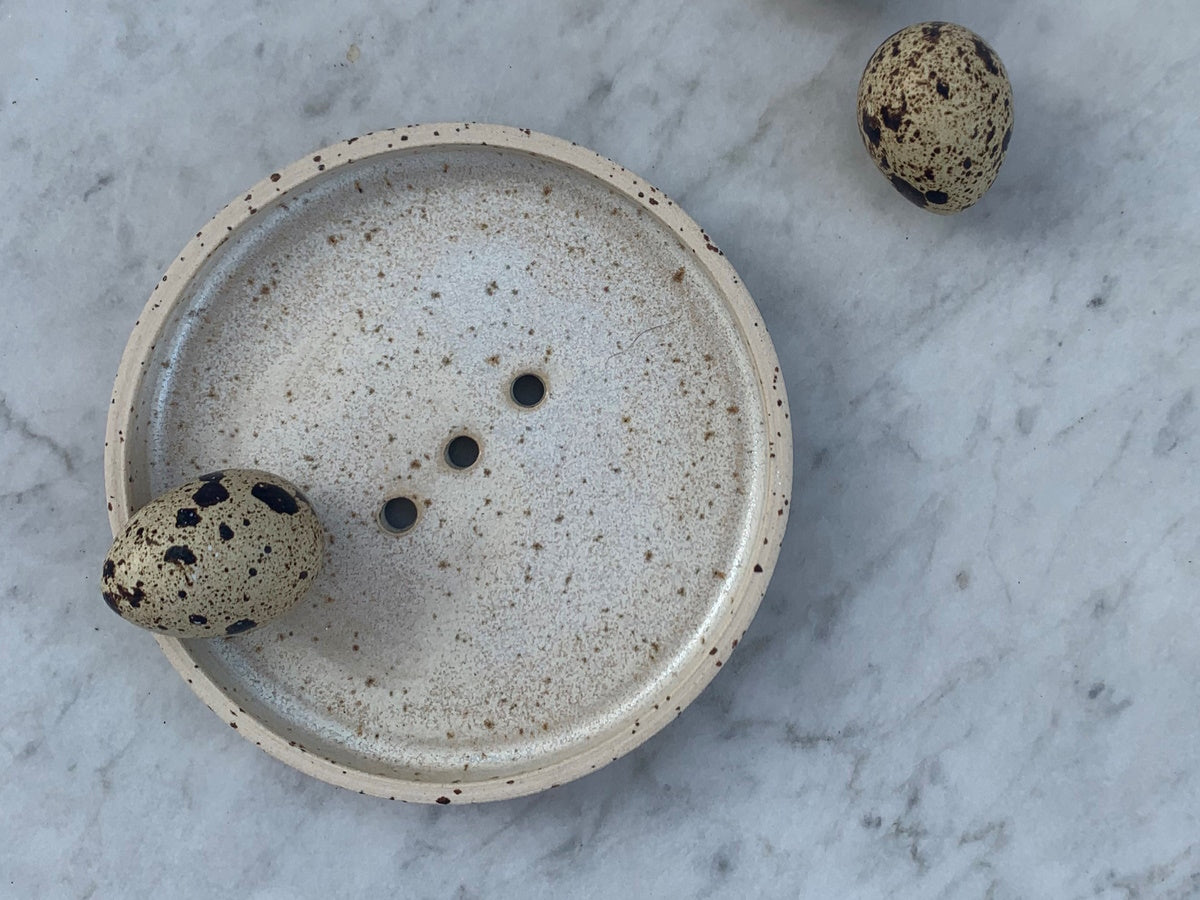 Our popular, round"Sagitta and Annika Schüler soap dishes"are now available again. This time in the limited edition"Quail Egg". Master ceramist Annika Schüler turned beautiful, cream-colored soap dishes with brown speckles, reminiscent of quail eggs in design, on the potter's wheel and fired them in the kiln for us.
Practical, hygienic and elegant
Each soap dish is a handmade, unique item made from high-quality ceramic and covered with a food-safe glaze. The three holes in the middle ensure that the water can drain well, so that the soap dries quickly and no unwanted bacteria can grow on the soap dish. To clean, you can simply put the soap dish in the dishwasher and it will shine again in its original purity. Matt on the outside and glossy on the inside, it retains its color and round shape for many years.
With a diameter of 10.5 cm, it is perfect for our Sagitta hand soap 1911 and all our body soaps. Whether as a gift or for your own home, the Sagitta and Annika Schüler soap dish is a stylish eye-catcher for the bathroom and kitchen thanks to its clear design.
Get in quick, because the edition is only available in small numbers. Click here for the
Sagitta and Annika Schüler soap dishes
.