Our aluminum-free deodorant is a favorite in"Vogue"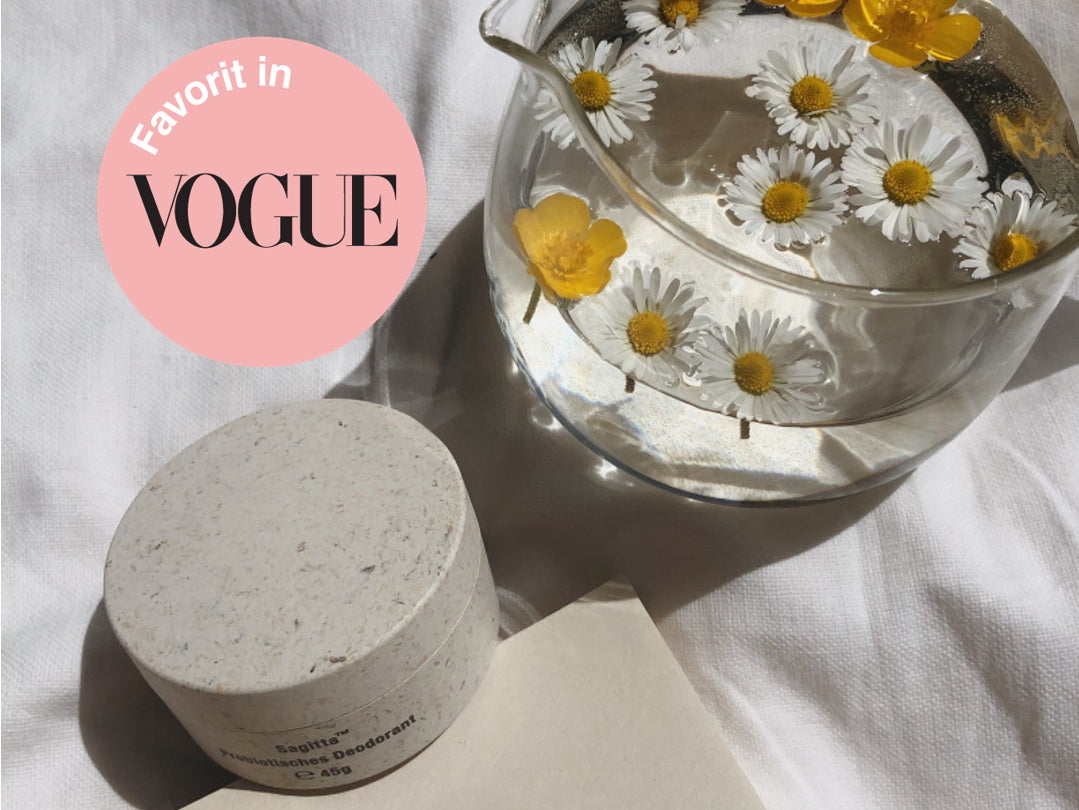 Vogue magazine regularly tests deodorants without aluminum. The large selection of deodorants is already sweaty, says editor Beatrice Graf, who presents a fine selection of the currently best deodorants on Vogue.de.
Our
Sagitta Probiotic Deodorant
has been a favorite for four years. 2019 in 1st place, 2022 in 4th place:
Probiotic deodorant from Sagitta
"Probiotic deodorant? But yes:the armpit skin can also become out of balance, and more often than we think. The microorganisms in combination with potato starch, shea butter and coconut oil ensure regeneration and neutralize odors…"
You can read the entire article in Vogue
here
.
We are proud that our deodorant without aluminum is one of the favorites and are happy about this award! Thanks Vogue!