You can order free shipping in DE from an order value of €50 or more 📦. To AT, CH, BE, DK, NL, LU from 75 €!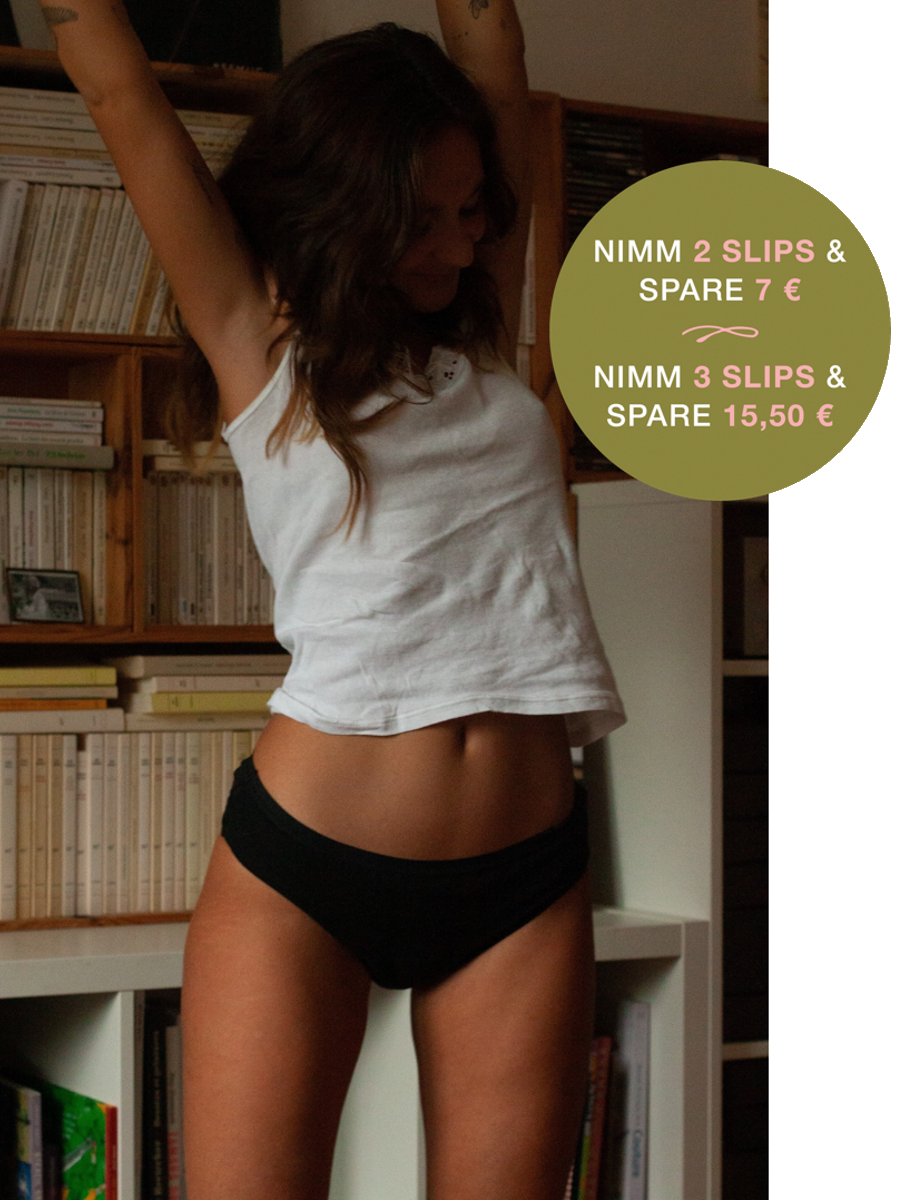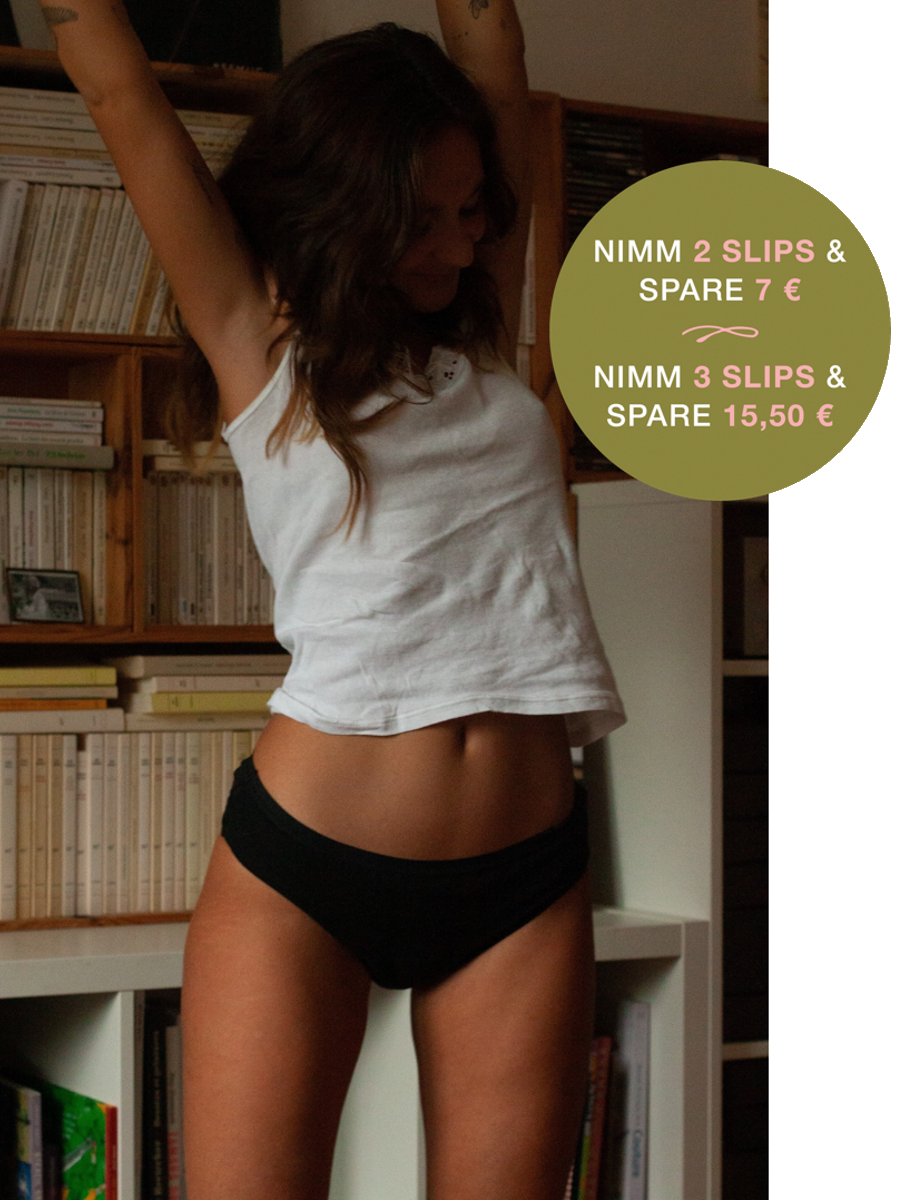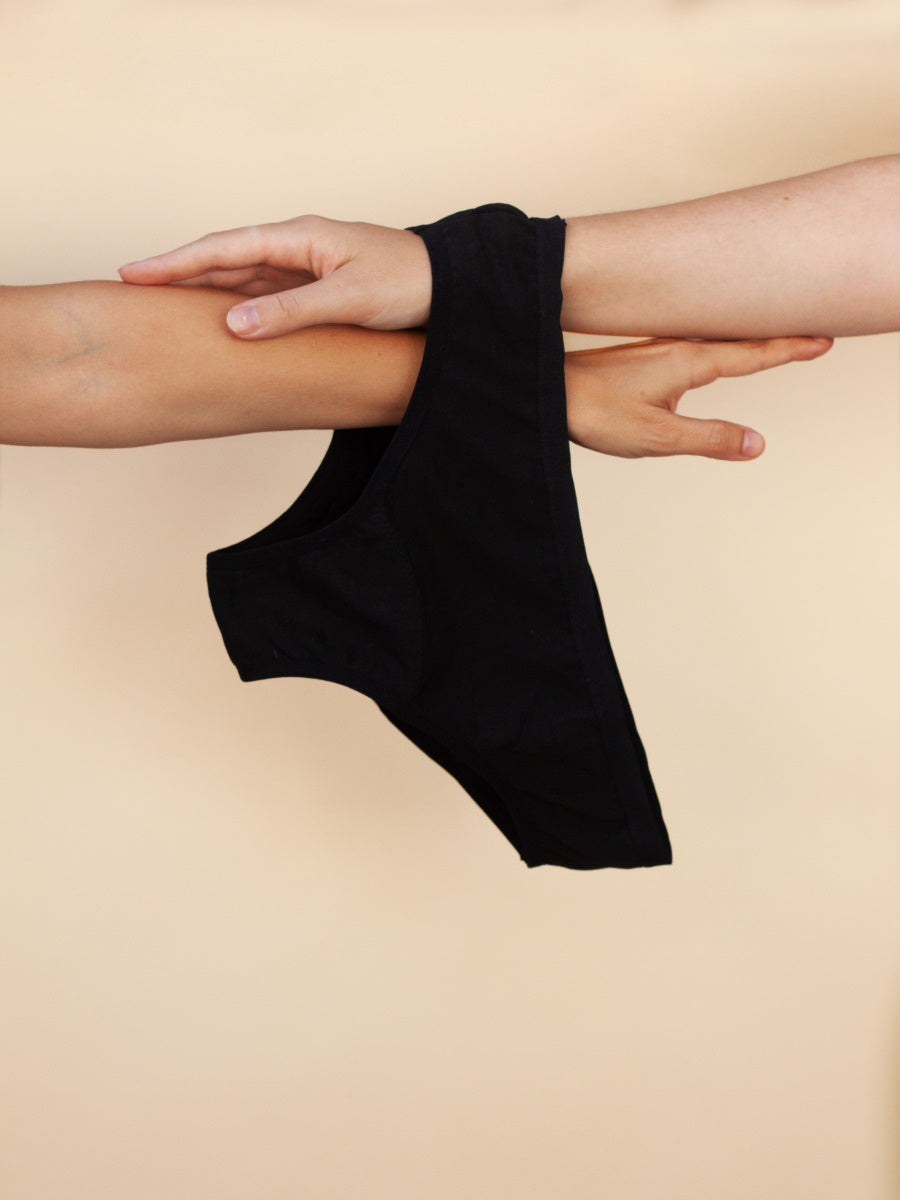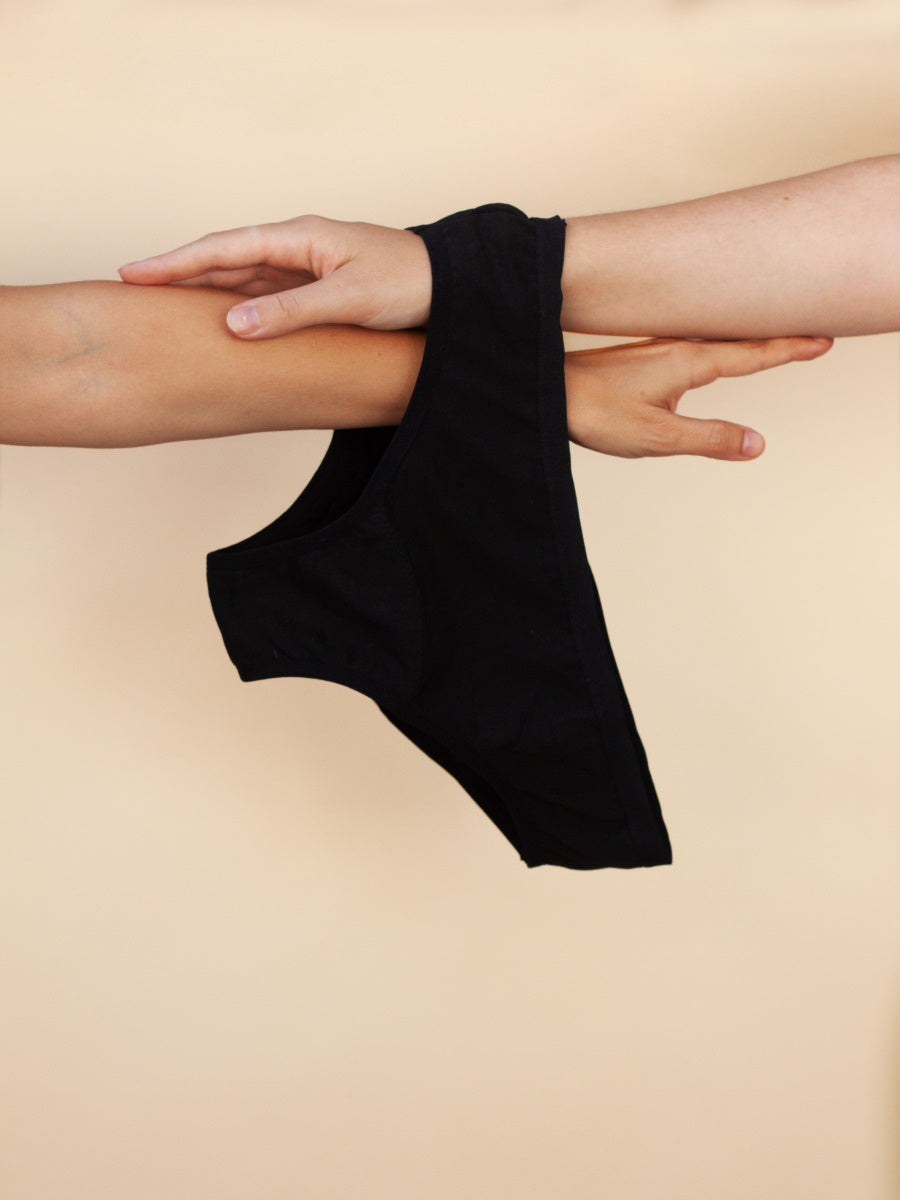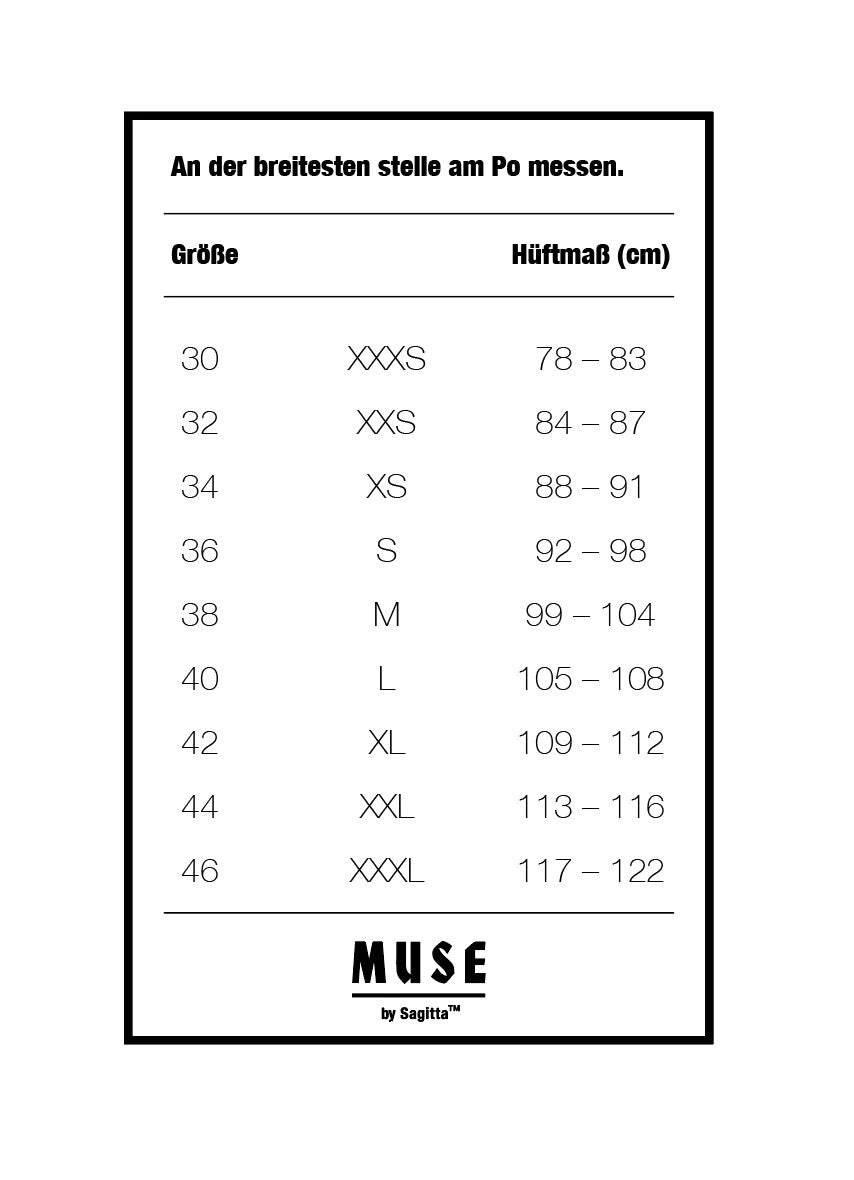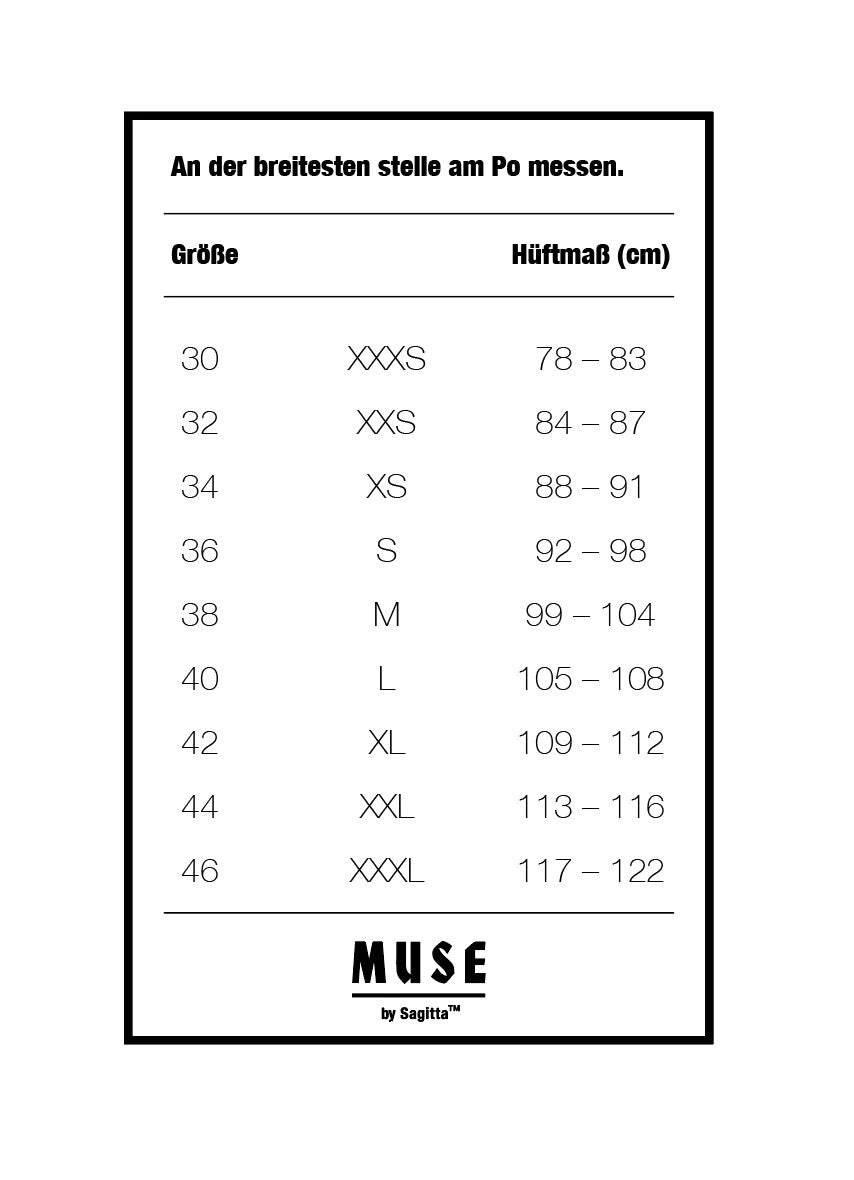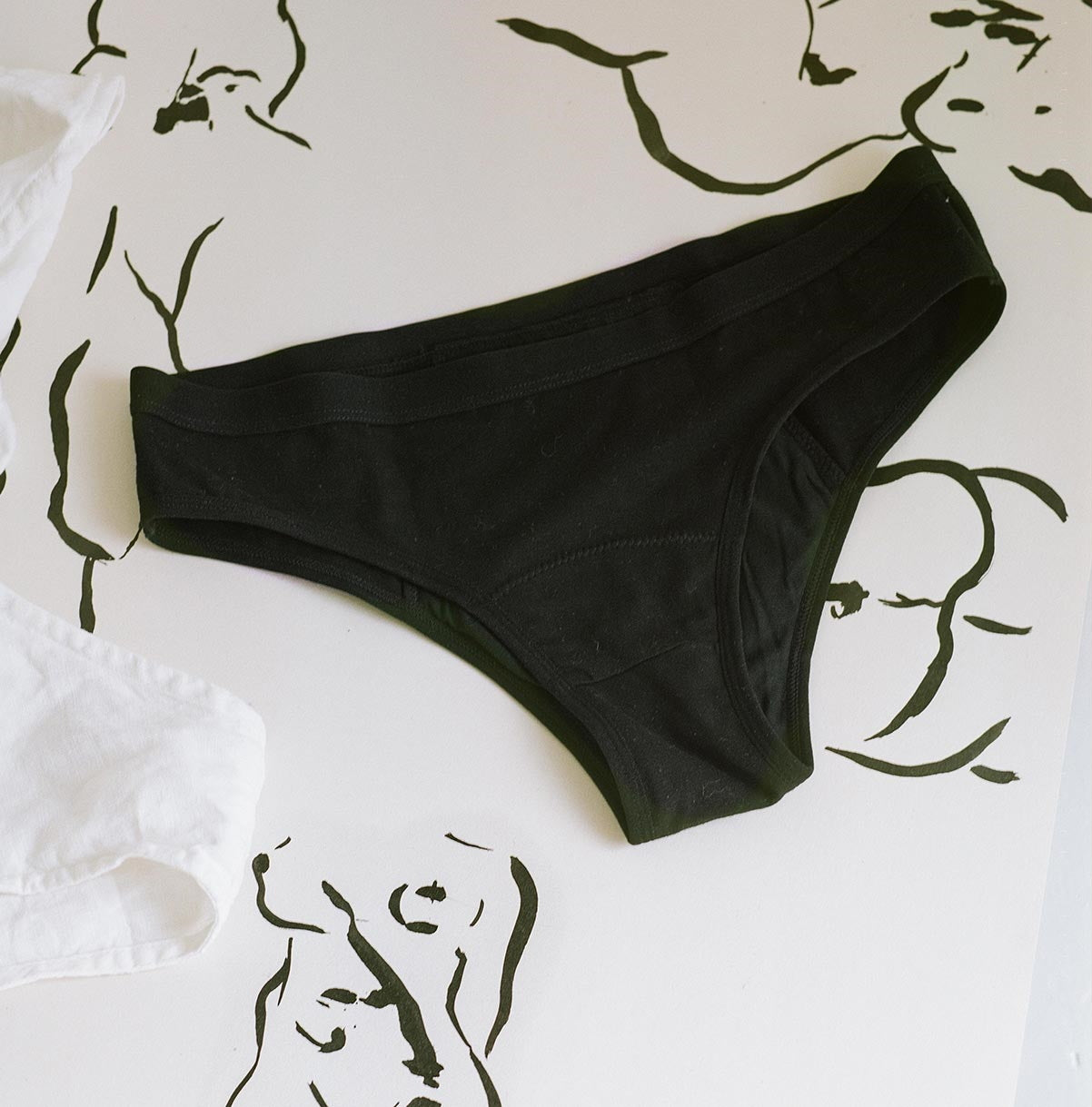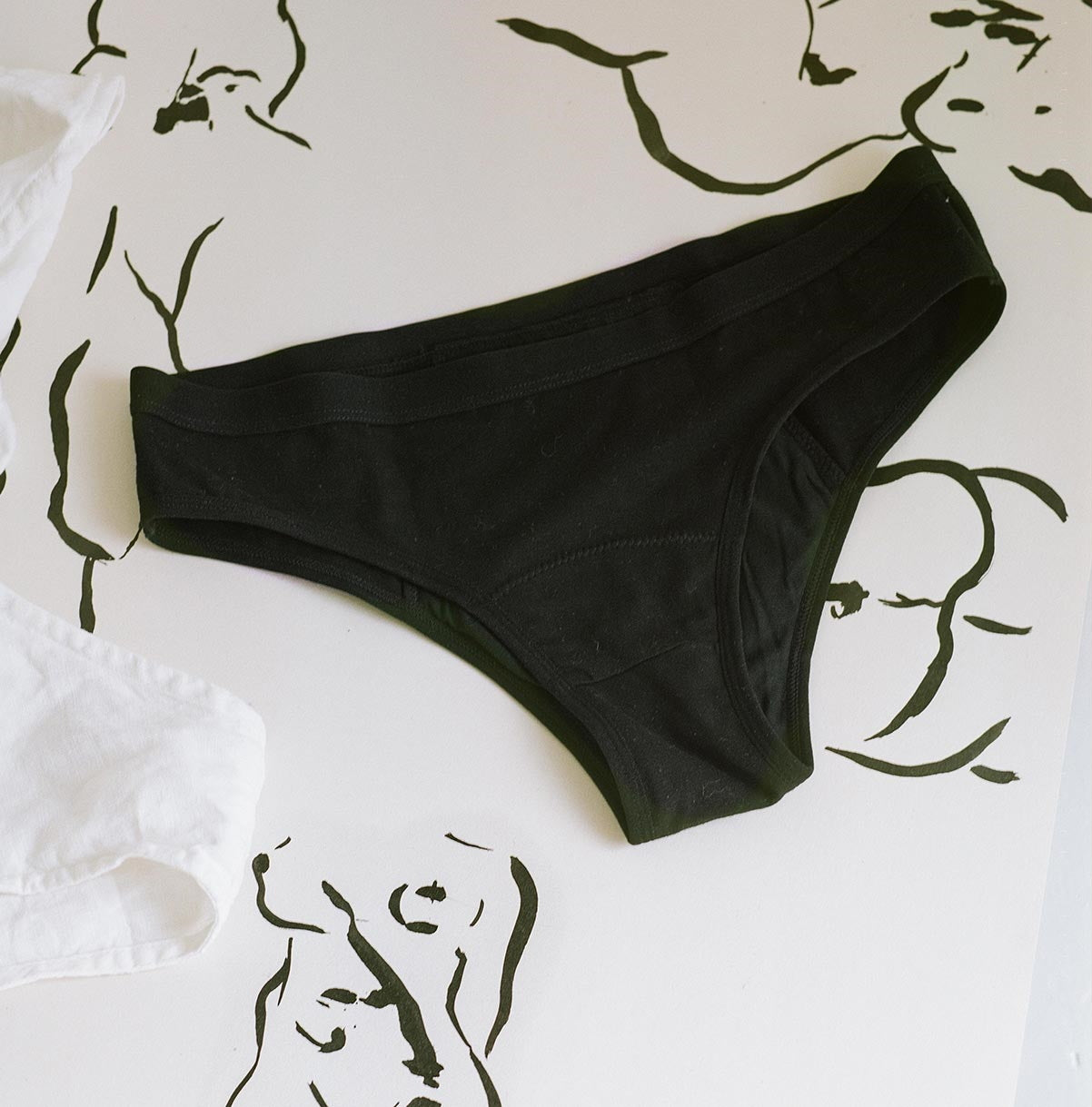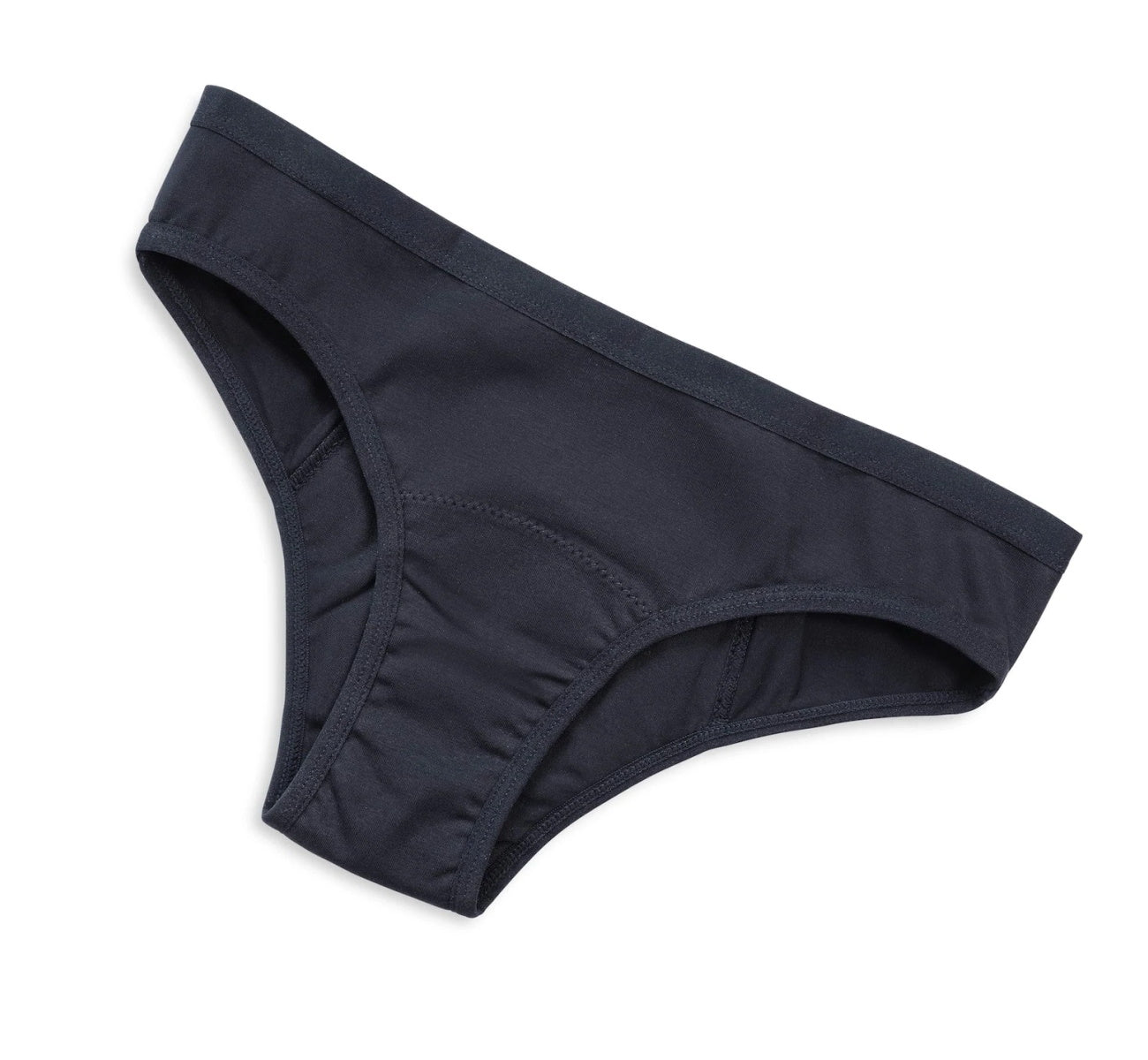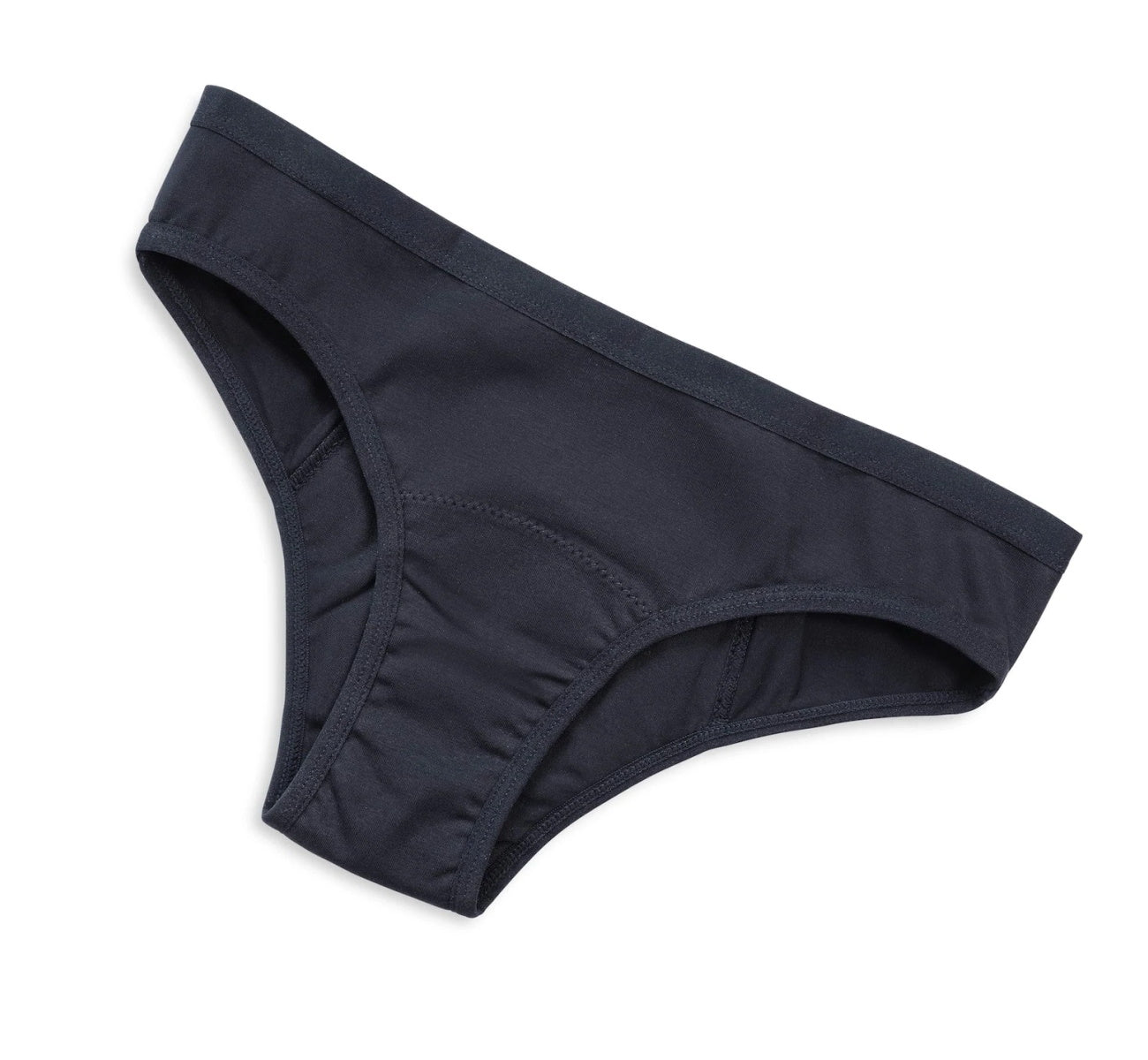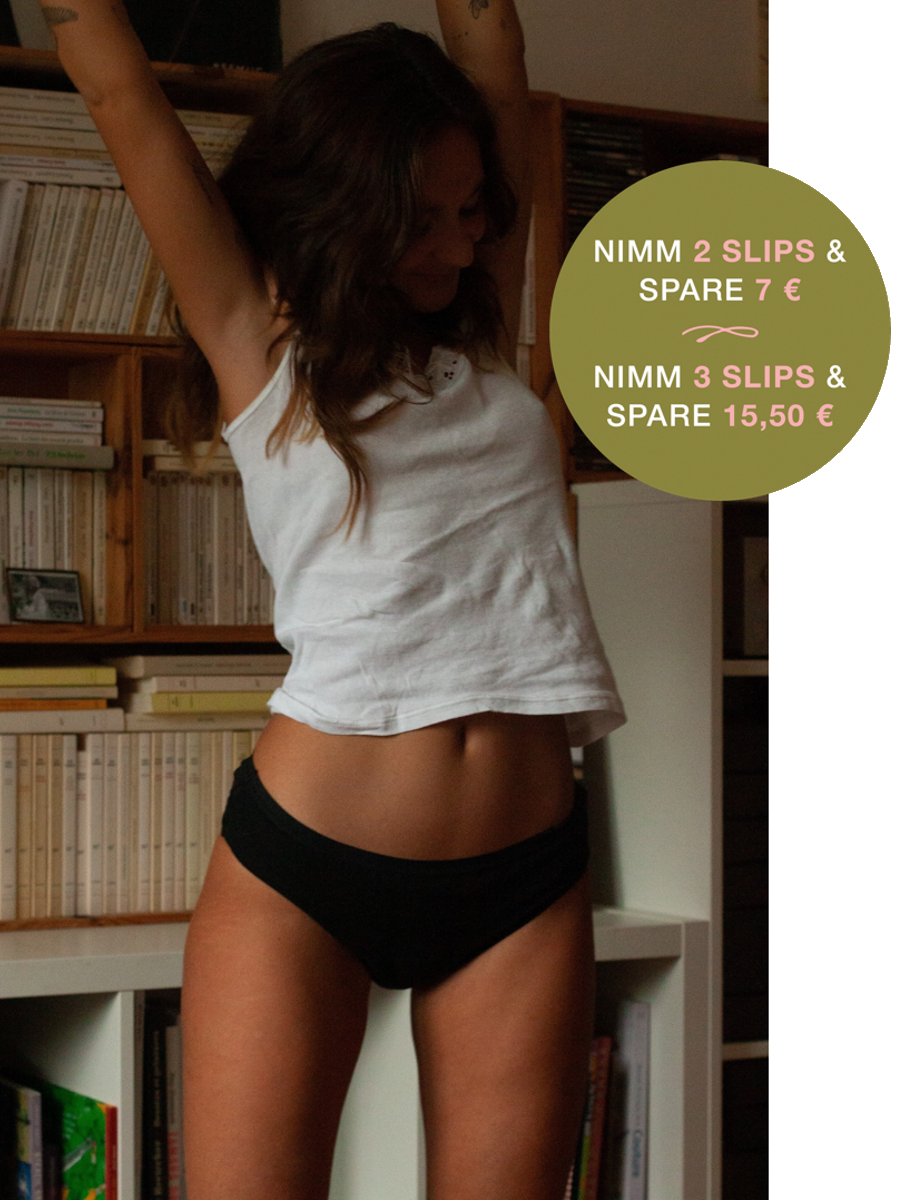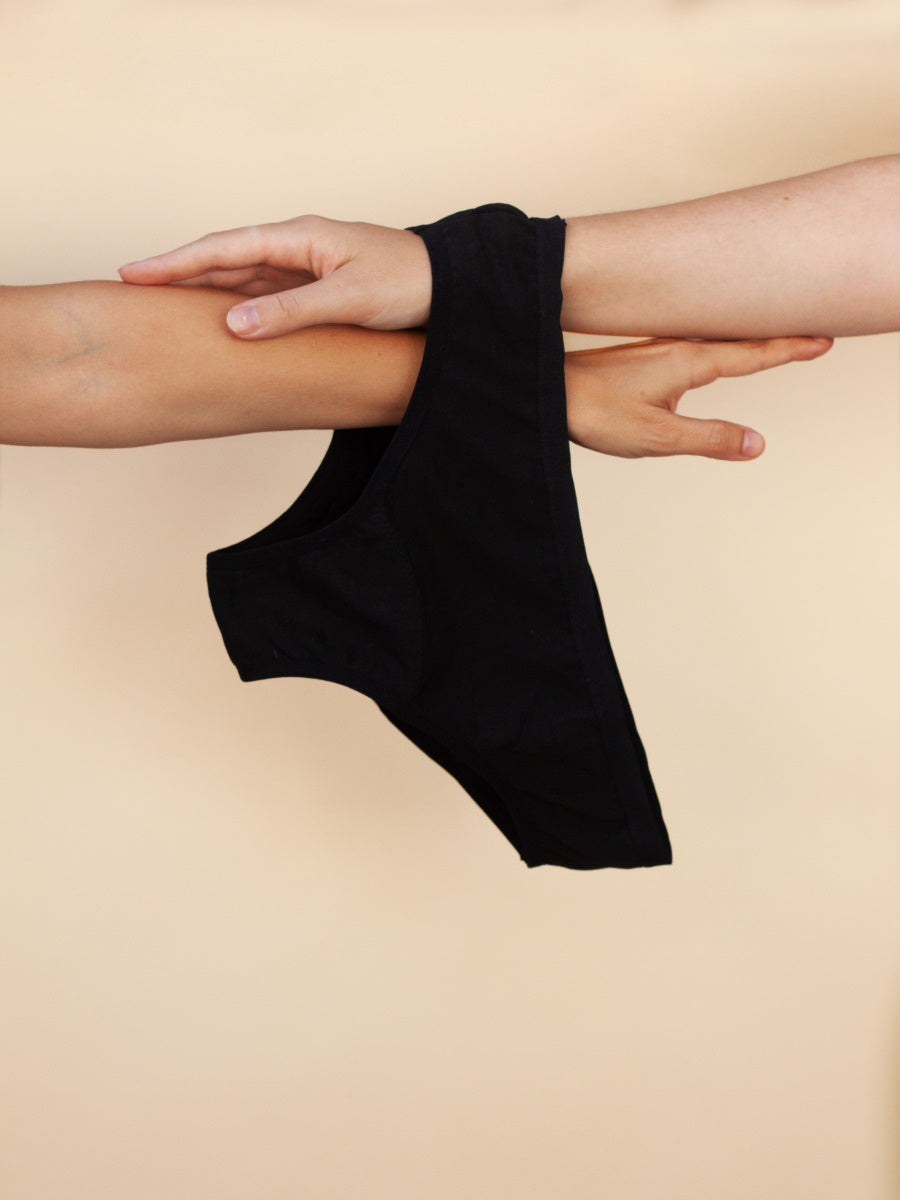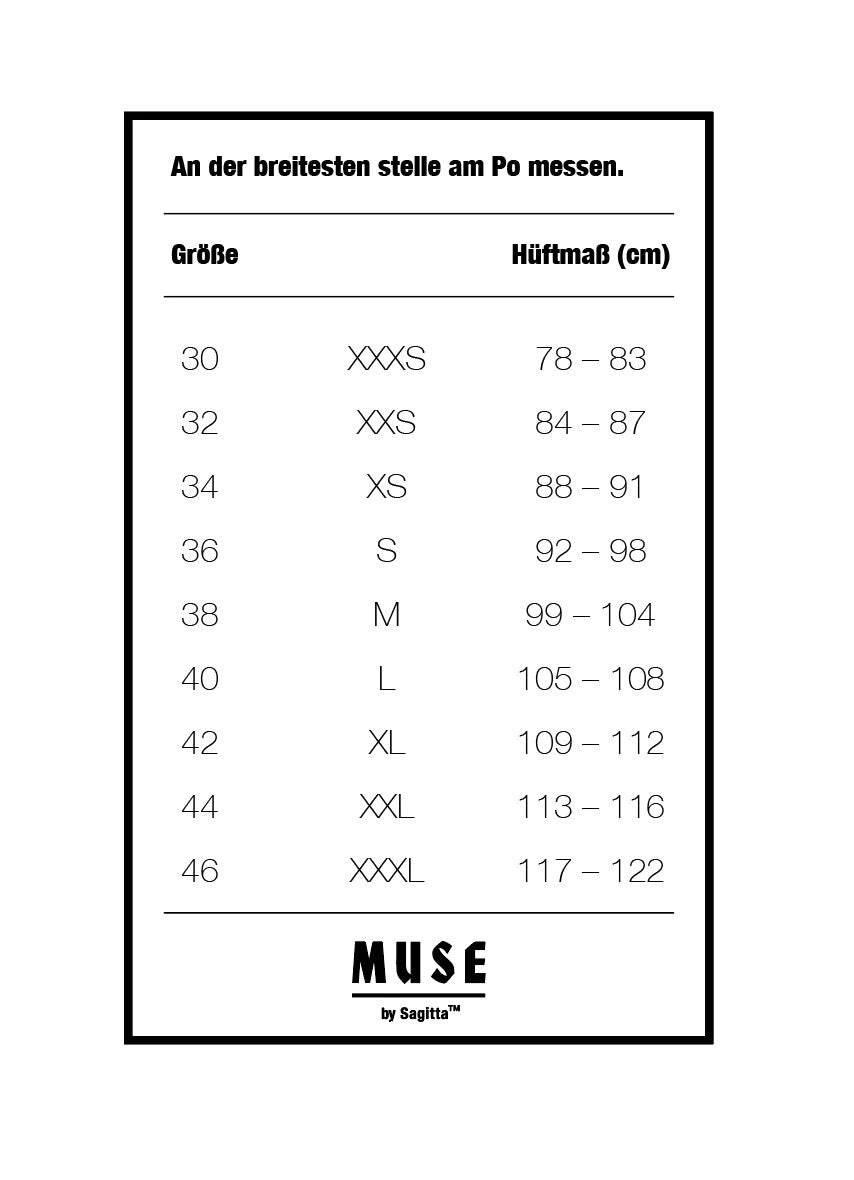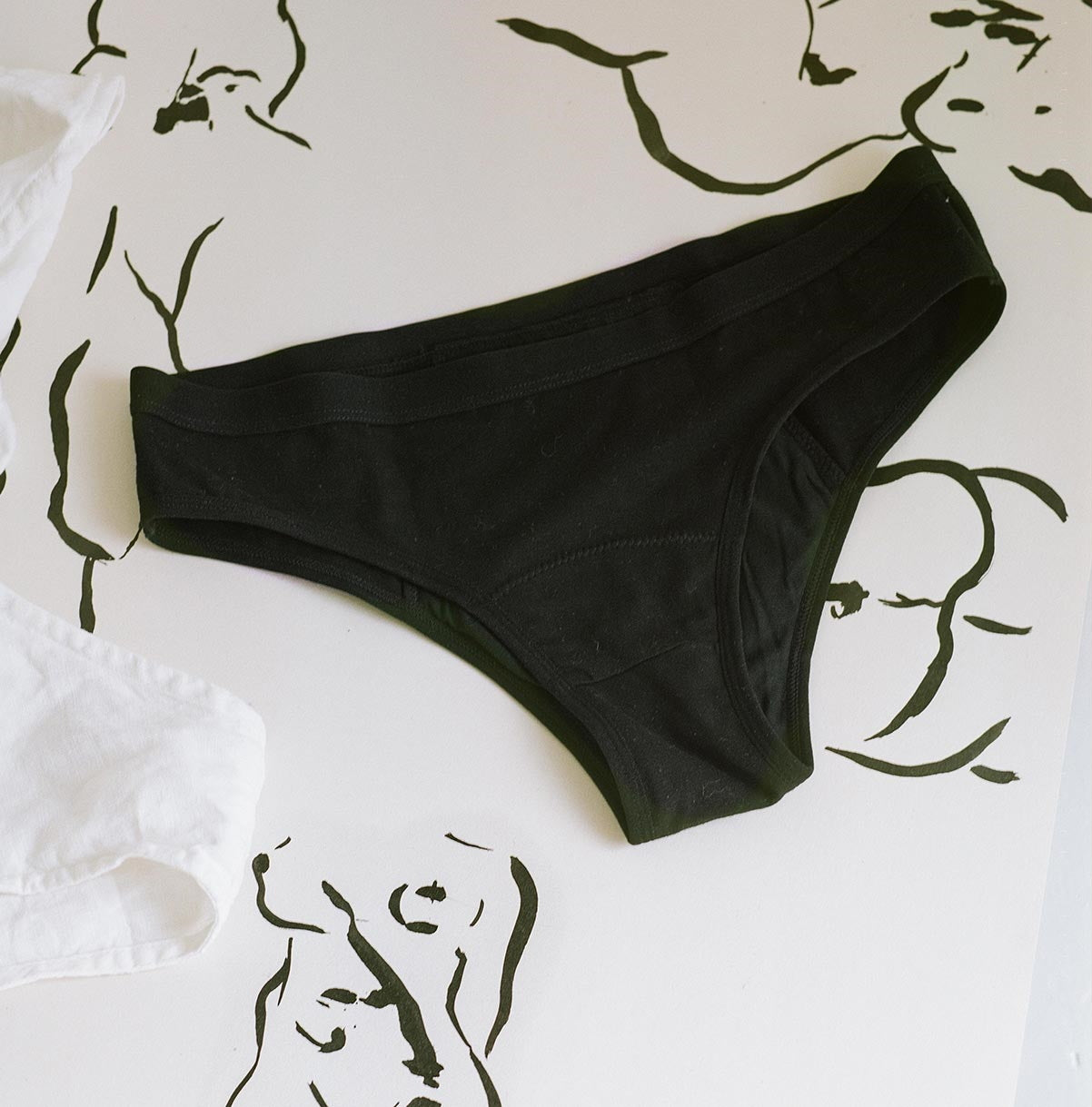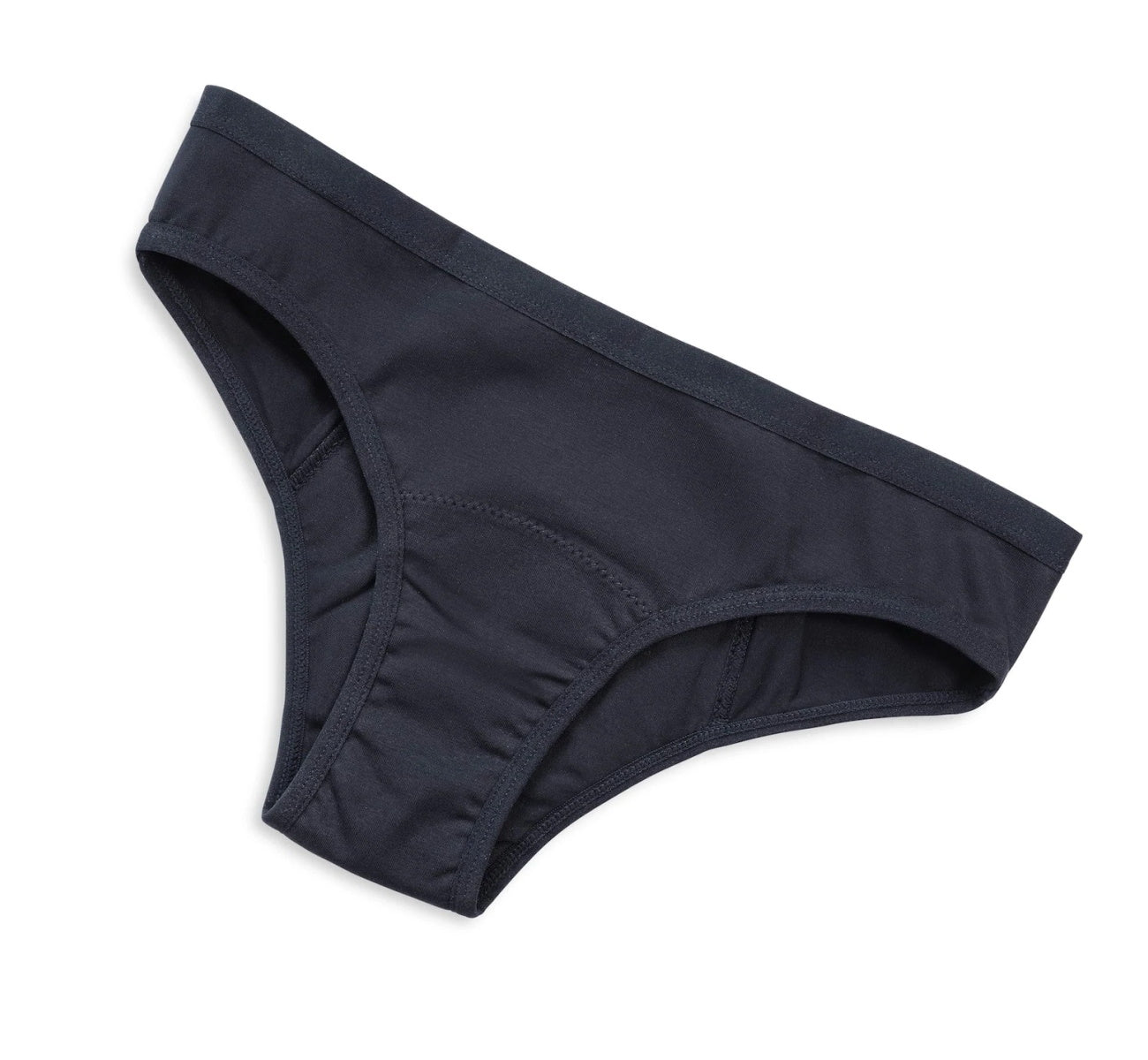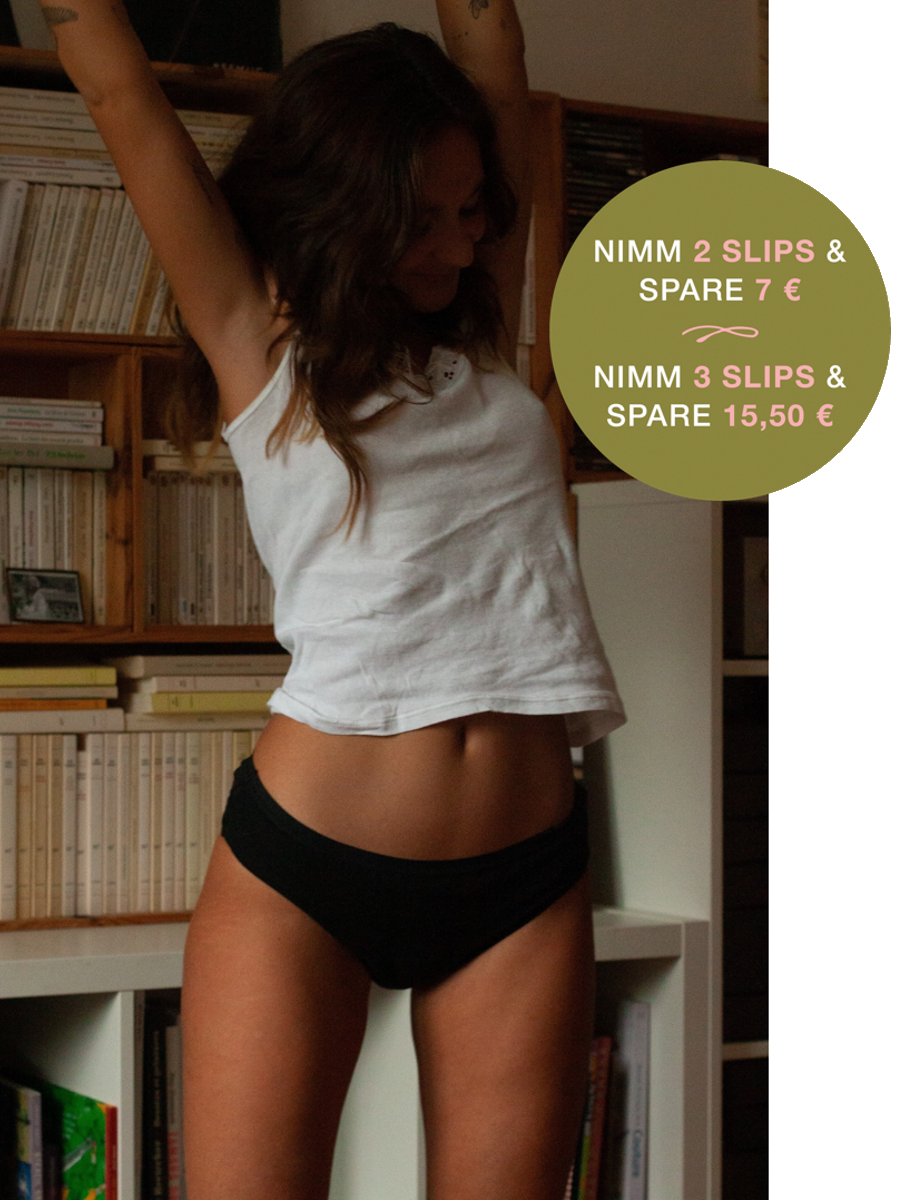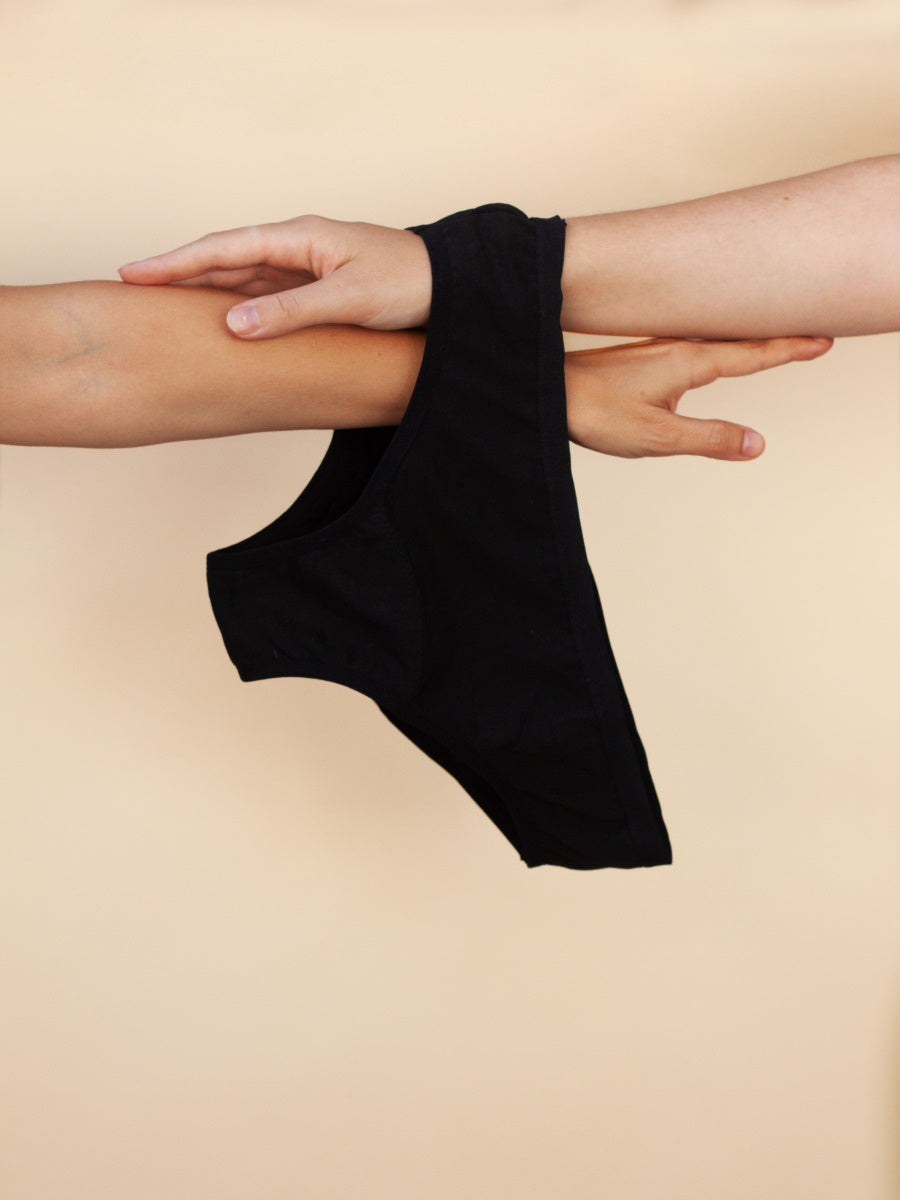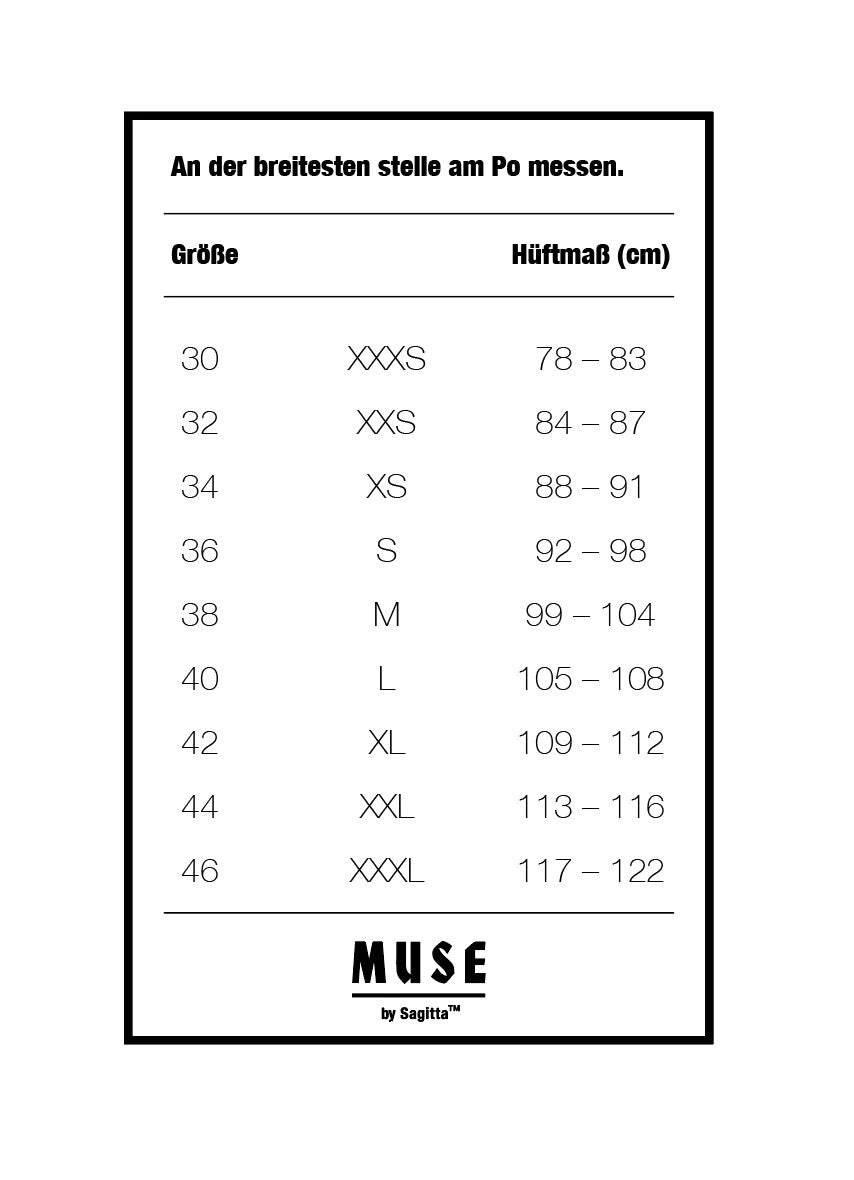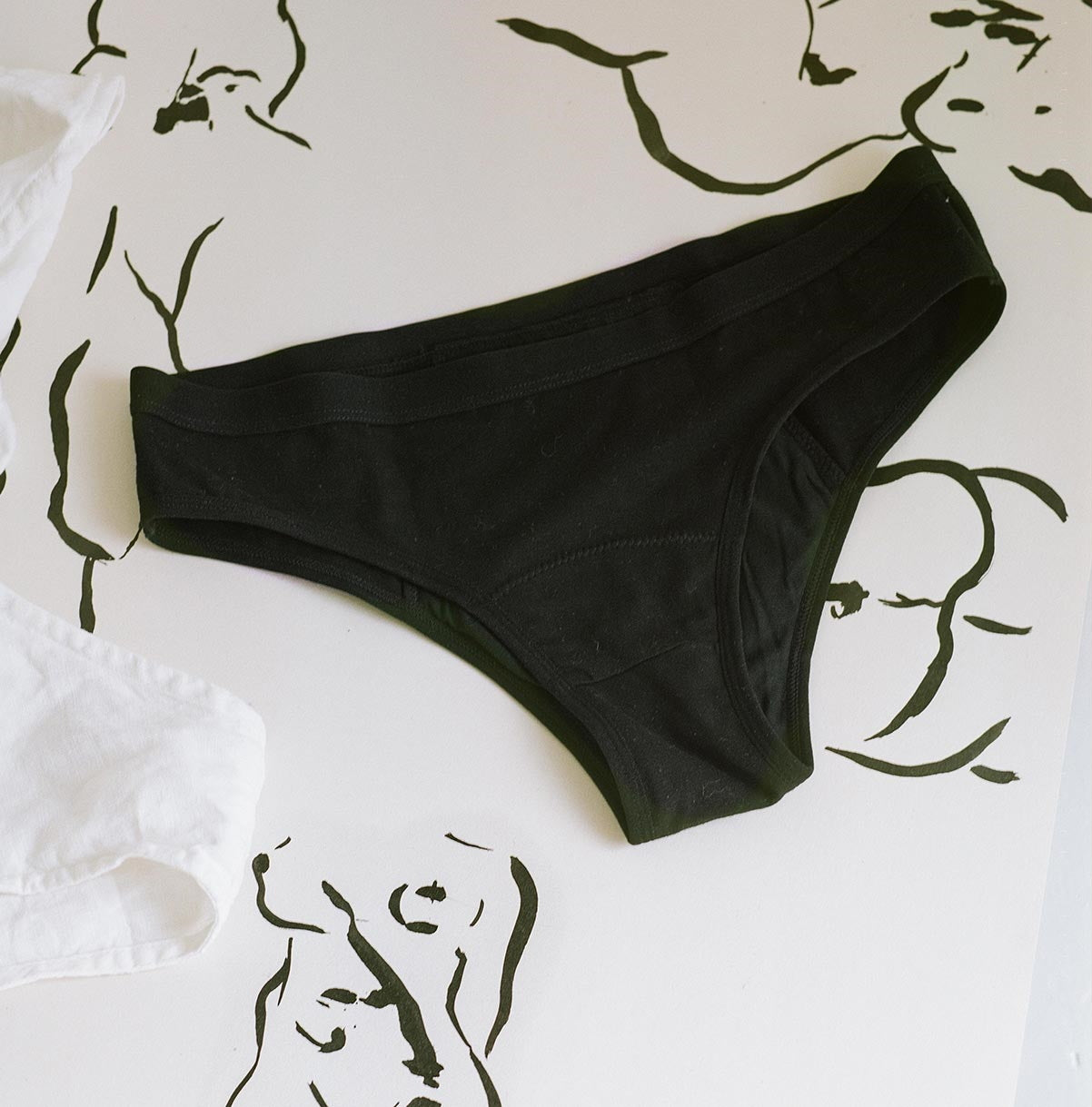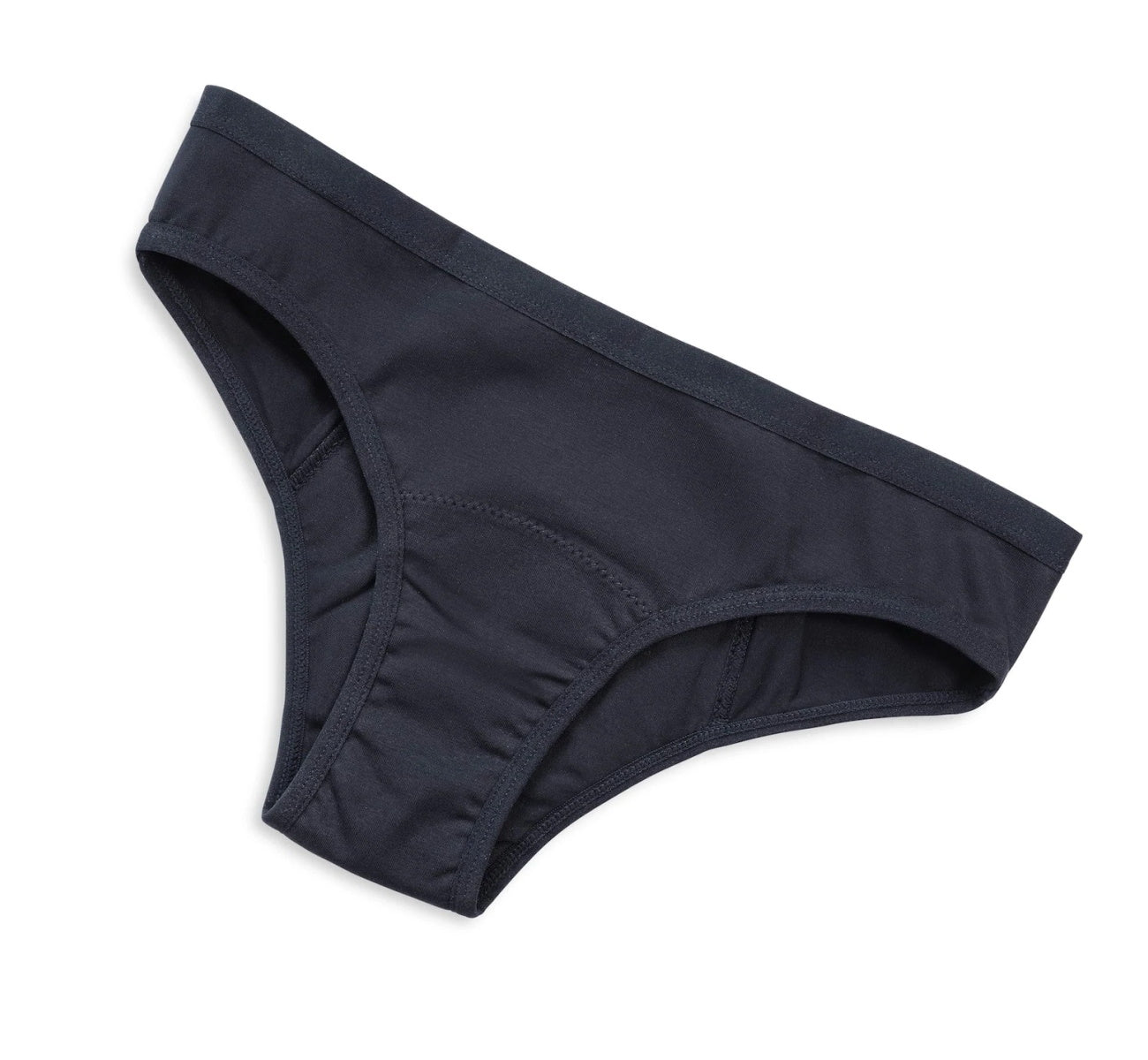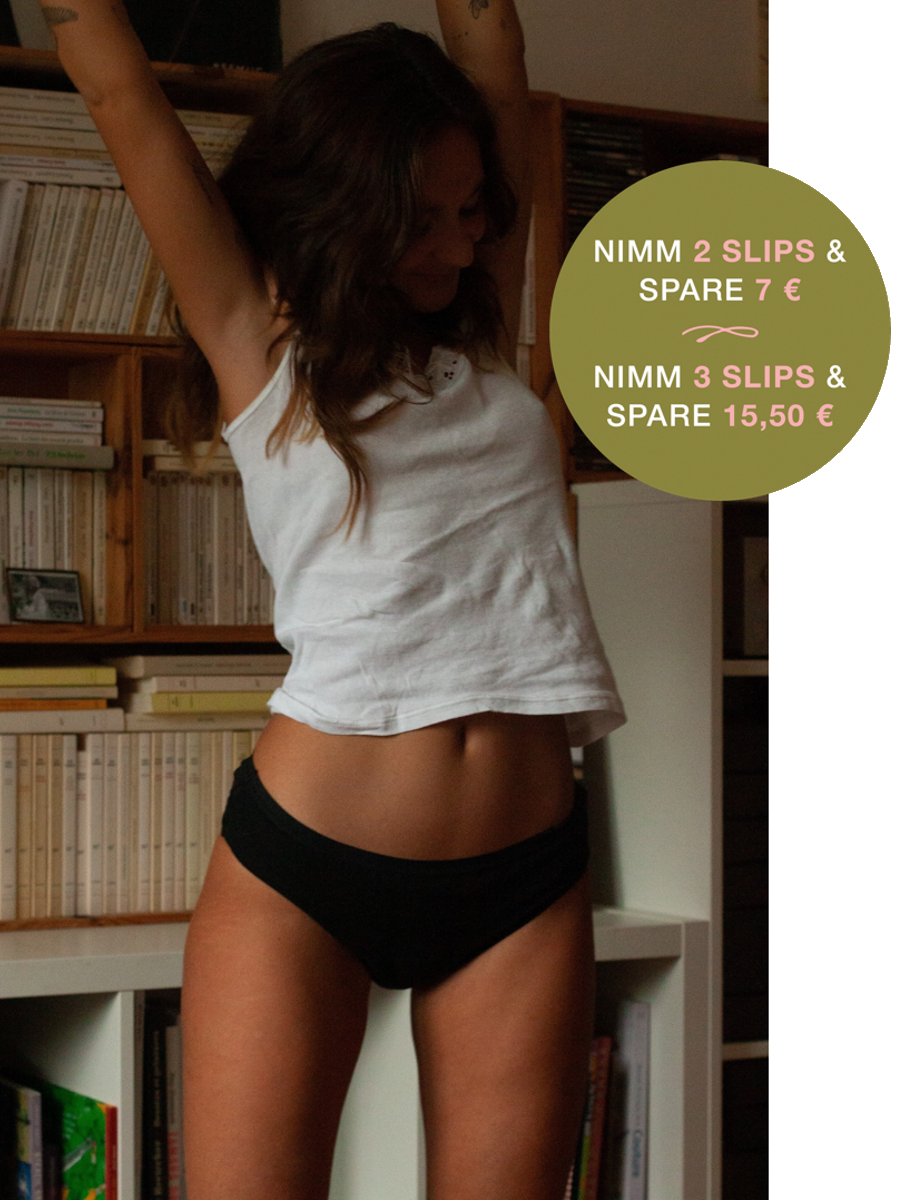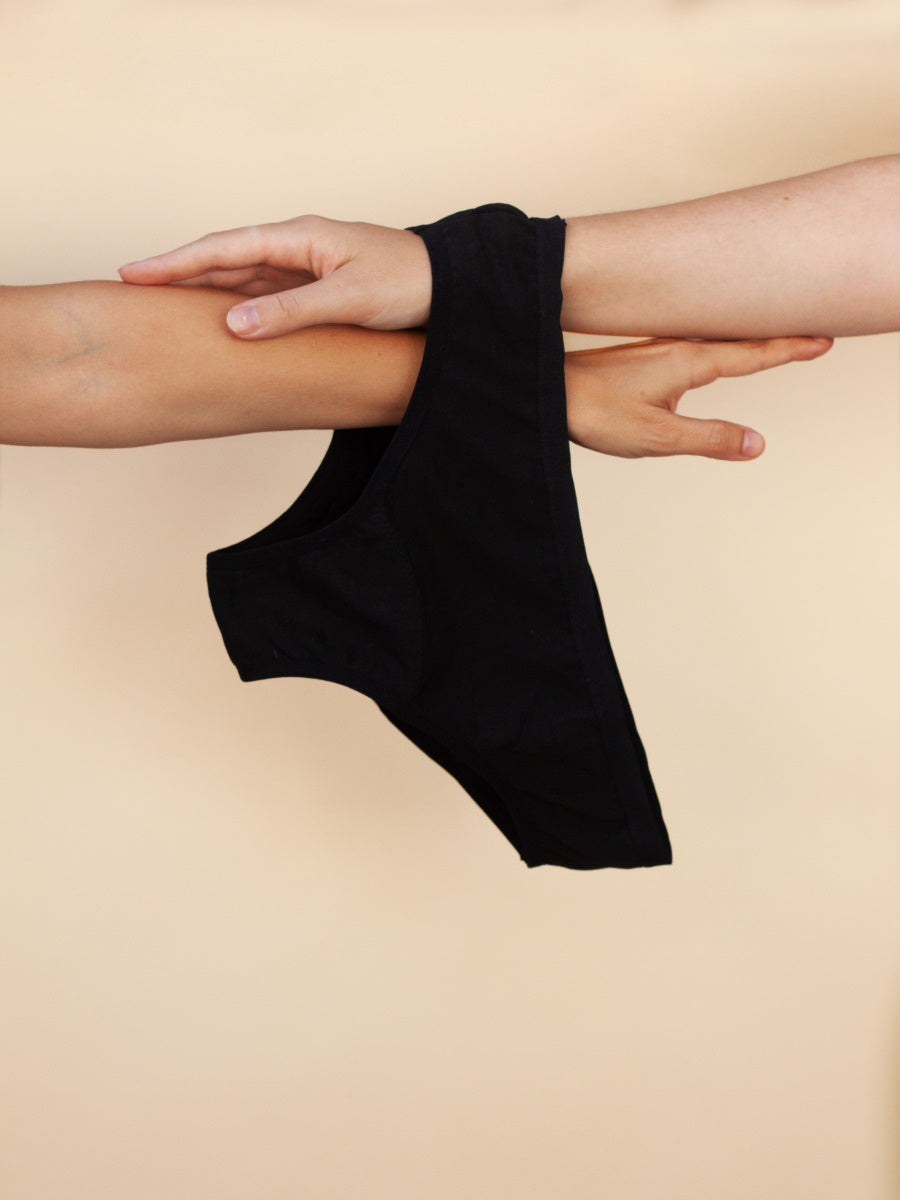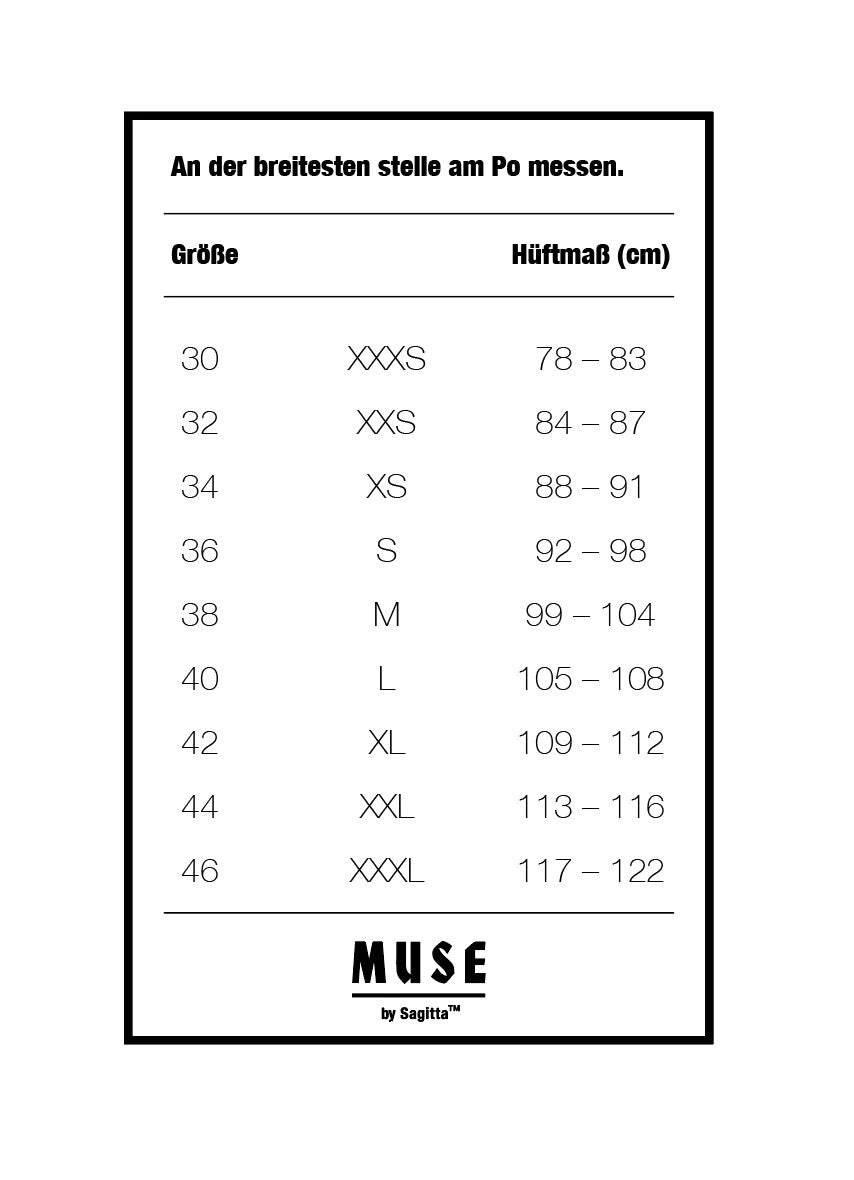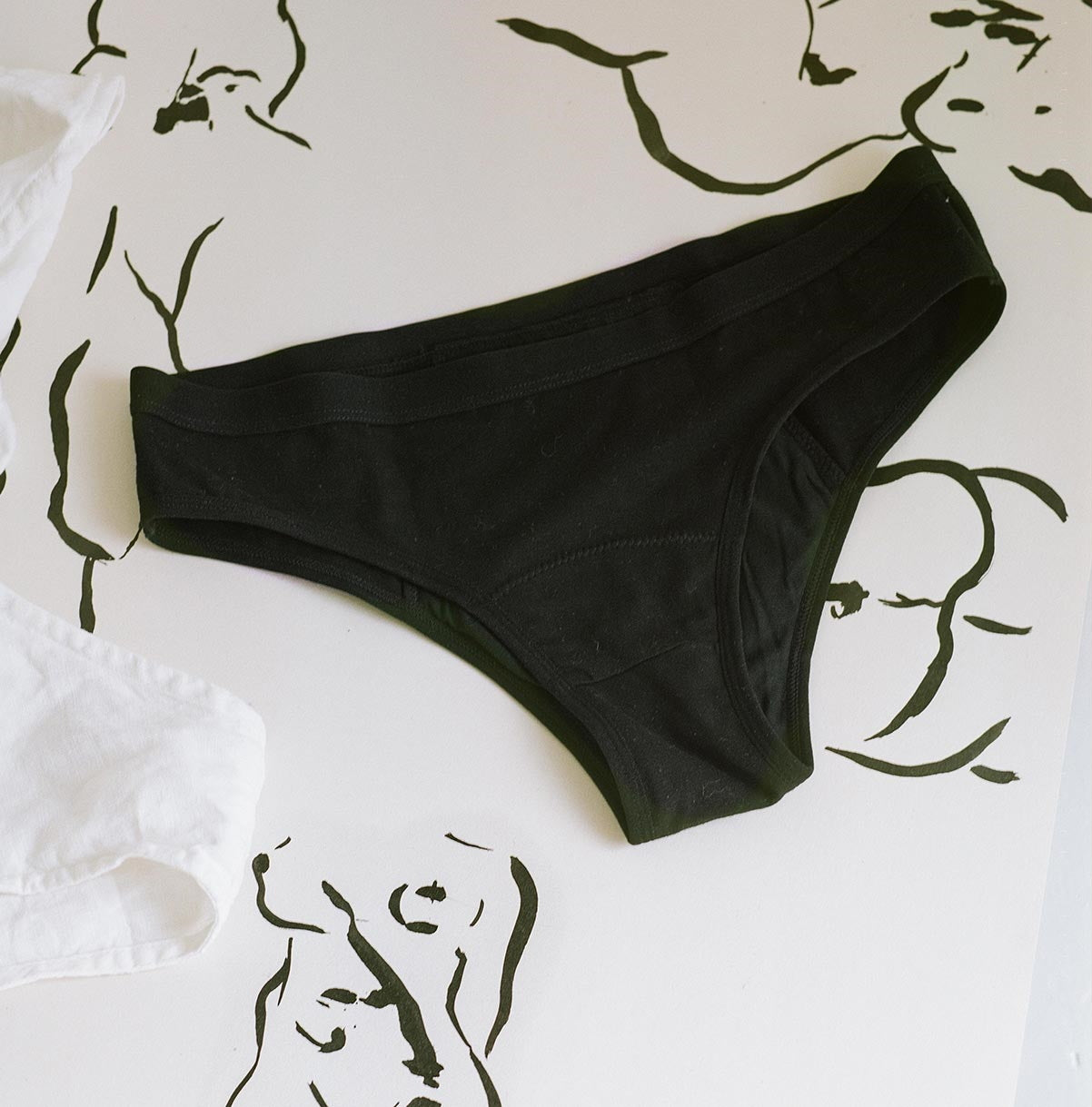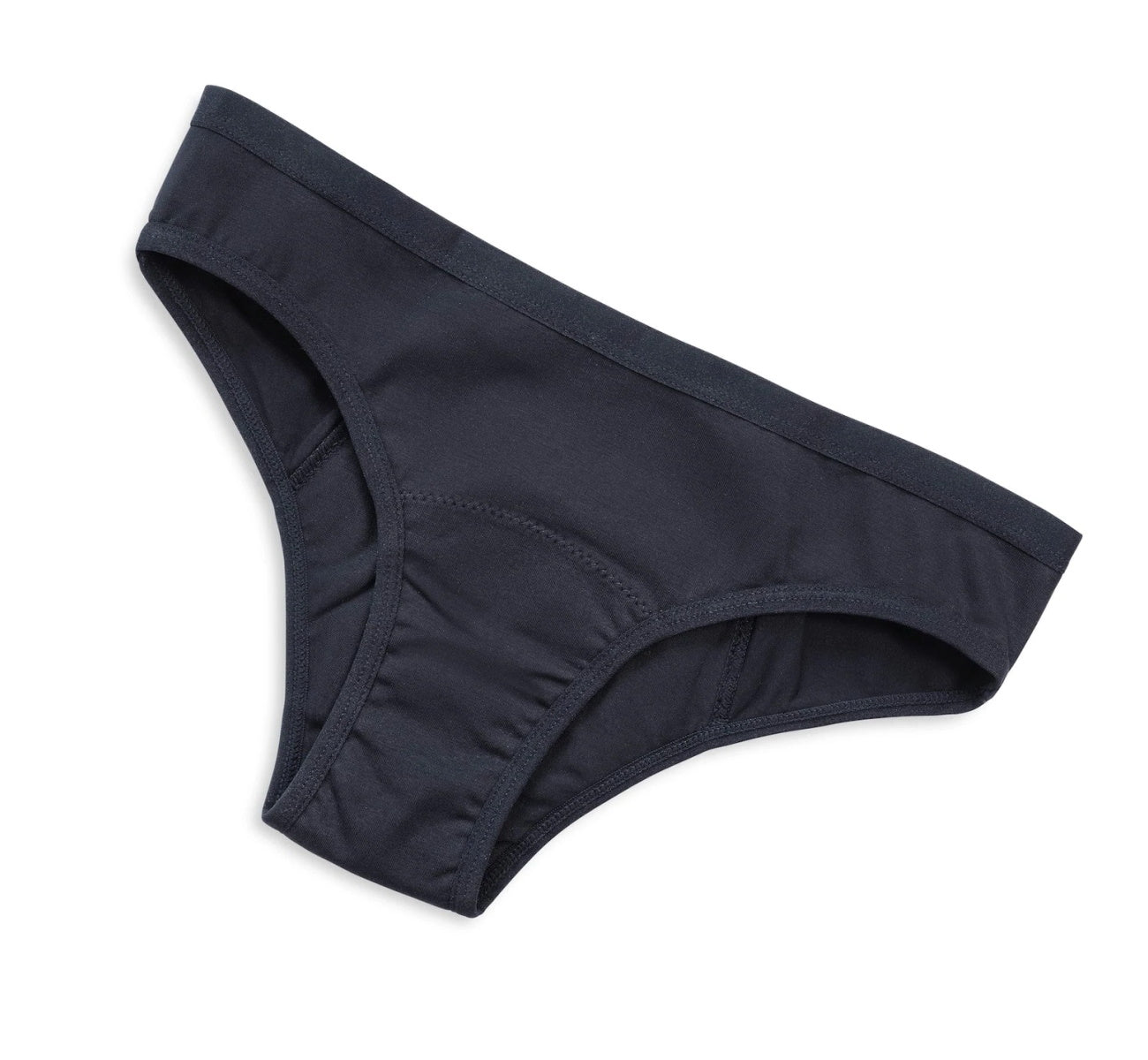 MUSE BAMBOO PERIOD BRIEFS
AUF LAGER UND IN 2-4 TAGEN BEI DIR
✓ As absorbent as 2-3 tampons
✓ Leak proof fit
✓ Odor free
✓ Made of cotton and bamboo
✓ Without silver, zinc and biocides
The MUSE Bamboo period panties are the perfect protector during your period. You can rely on him 100% even in the first strong days. It is as absorbent as two to three tampons, so you can do without tampons, pads and cups. Thanks to the high protection area, the great wearing comfort and the great freedom of movement, MUSE period panties are ideal in every situation: day and night, when doing sports, at every party, when chilling out and even in the postpartum period. They are extremely thin and fit perfectly to your silhouette thanks to their soft, elastic fit. Your body will love them!


Good for the environment and for your health
Since sustainability is very important to us, we chose cotton and bamboo from certified suppliers for the materials. MUSE period panties are produced fairly and vegan according to the most modern standards without any added silver, zinc or biocides. By working with gynecologists and experts in the textile industry, we can ensure maximum tolerability of your MUSE period panties.


A safe feeling for teens
Your physical development from girl to woman is an exciting journey that is not always easy. An important point is menstruation, which is often irregular at first and often comes exactly when you don't expect it. This easily creates an insecure feeling. With the MUSE period briefs you are on the safe side. It looks like normal briefs and is comfortable to wear. And if your period suddenly starts, you are well prepared.

The MUSE period briefs are also available in teen sizes 152 - 176.


The advantages of MUSE period panties at a glance

as absorbent as two to three normal tampons
high wearing comfort and great freedom of movement
leak-proof fit
odor-free and particularly breathable
particularly good against sweating
replaces hygiene products such as tampons, pads and menstrual cups
perfect as additional protection to other hygiene products
high protection area, ideal even at night
machine washable up to 60 degrees
More safety for mild bladder weakness
If you occasionally lose a few drops of urine when laughing, sneezing, coughing or lifting, you can usually correct or at least reduce this with targeted pelvic floor training. Until this slight bladder weakness improves through training, you can bring more security into your life with the MUSE period panties.

Comfortable like your normal briefs, odor-free and particularly breathable, with MUSE period briefs you can enjoy your active life, laugh heartily and do sports without the risk of anything slipping, leaking or smelling unpleasant. And the environment is also happy because you save a lot of waste compared to sanitary pads and panty liners.

Tip: Experience has shown that the MUSE period panties are a bit small. That's why it's better to order a size larger.
LIVE HEALTHIER WITH HEALTHY HABITS
Only use period underwear without biocides or silver.

Period underwear is considered one of the most sustainable menstrual products because it is reusable and does not produce waste every time it is used. But most manufacturers use biocides or silver for the antibacterial layer, which is intended to prevent unpleasant odors and the formation of fungi and bacteria. These substances are not recommended for the intimate area as they can easily cause allergic reactions.

With MUSE period panties you are also on the safe side in this respect, because with the help of our special technology the liquid is led inside at lightning speed and safely locked in there. This allows us to guarantee a clean and dry feeling without any odor. Completely without biocides and silver.
APPLICATION

After wearing, you should wash your MUSE period panties in cold water and then machine wash them at a maximum of 60 degrees with dark items. Then simply let it air dry. Alternatively, you can wash them at 30 to 40 degrees and use a hygiene conditioner if necessary.

The MUSE period briefs are manufactured according to the most modern standards and undergo several quality controls. Both development and strict final inspection take place in Germany. Thanks to our partners with many years of experience in the development of period panties, we have managed to completely avoid chemicals such as silver ion or zinc pyrithione.


10 sustainable reasons for MUSE period panties
100% vegan, without animal wool
Waste such as disposable hygiene items is avoided
eco-certified TPU and elastane
high-quality materials without plasticizers
no use of biocides,
free of zinc and silver
fairly produced
little packaging material
Shipping with GreenGo environmental protection program
recycled shipping packaging
RETURNS

Can I return MUSE period panties??
You can cancel your order without giving reasons within 14 days of receiving the goods.

Can I exchange MUSE period panties??
Yes, an exchange is possible. Please fill out the supplementary form and send the goods back to us with postage paid. We will be happy to send you a different size free of charge.

Important information about fitting: We can only take back items that are unworn and in perfect condition.

For hygiene reasons, please keep your underwear on when trying on clothes.
Please avoid dirt when trying on (e.g. the smell of smoke, makeup, deodorant, perfume stains).
How do I send my return back??
Return shipping is at your own expense. Please pack the goods as they were delivered (safe for transport and with postage paid) and write an email to info@sagittamed.de. You send the return to the following address:

Sagitta GmbH
Nonnenstrasse 8
85614 Kirchseeon

Ours apply Conditions.

Who can I contact if I have any questions or complaints??
Our customer service will be happy to assist you. You can reach him by email at info@sagittamed.de or by phone on +49 8091 9374 (Mon-Fri mornings). Please include the relevant order or invoice number.
FAST SHIPPING WITH DHL (2-3 DAYS IN DE)
30 DAY SATISFACTION GUARANTEE
BUYER PROTECTION WITH TRUSTED SHOPS
BONUS PROGRAM FOR LOYAL CUSTOMERS