Pur Ferment Juice back in stock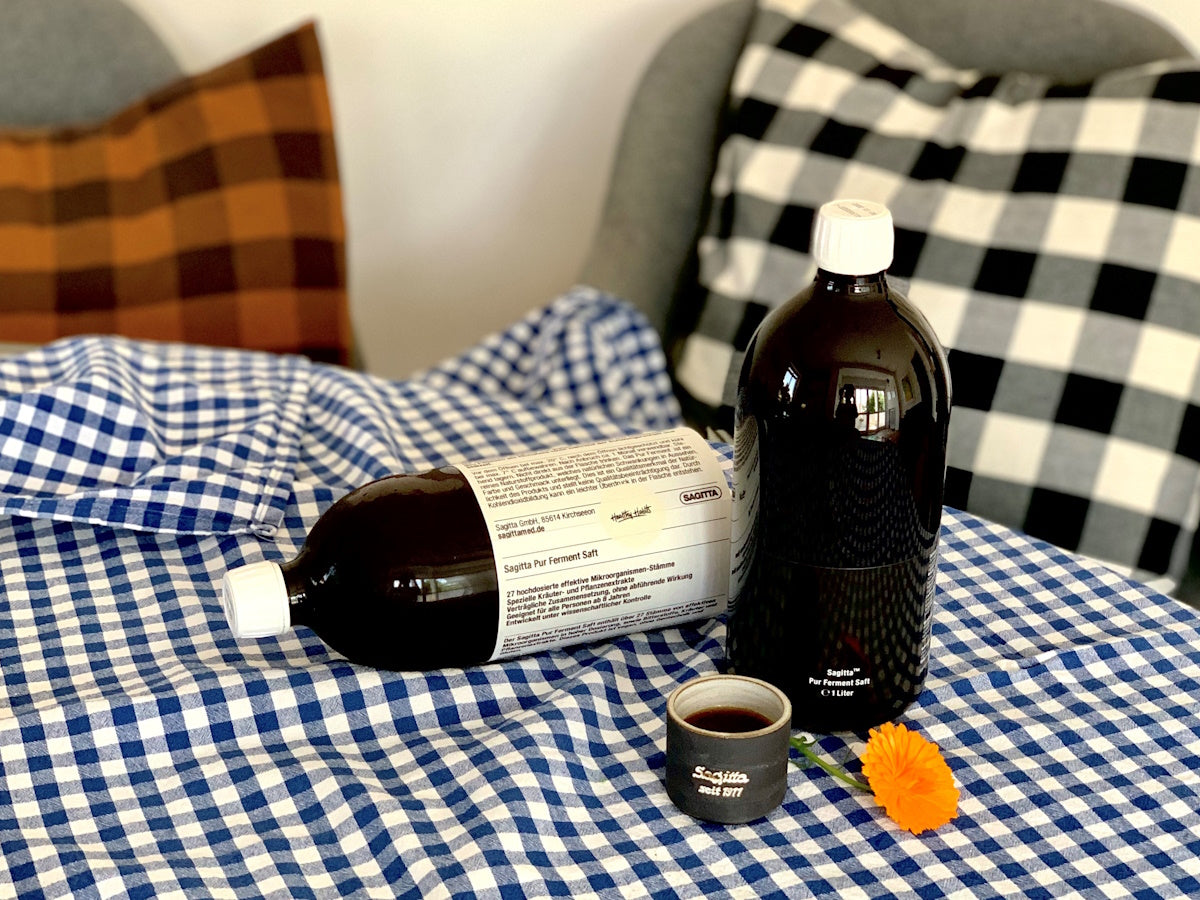 The wait is finally over. Our popular Sagitta Pur Ferment Juice is back in stock. Freshly fermented, it contains 27 active good strains of bacteria. They help your intestinal flora to stay in balance and to find a healthy balance again in the event of disturbances. In this way, they strengthen your immune system.m.

The Sagitta Pure Ferment Juice is a natural product in organic quality. The valuable ingredients of the herbs used are preserved during the fermentation. In addition, easily digestible enzymes, important vitamins and antioxidants are produced, which the body can use well.

Why is the juice so valuable for your intestinal flora?
Processed foods and high hygiene standards reduce the intestinal flora, because sterilizing and disinfecting not only kills pathogens, but also valuable good bacteria. This can burden digestion and reduce general well-being. Above all, the complex immune system is dependent on an intact intestinal flora. This is where Sagitta Pur Ferment Juice can help.

Even if you'd like to ferment yourself but don't have the time, Ferment Juice is an easy alternative to enjoy the benefits of fermenting without having to do anything yourself. You only need to take 30 ml once a day. Complete!
Hand-made immune cups as measuring cups
Our handmade ones are beautiful and practical for measuring and taking
Sagitta + Annika Student Immune Cups
. Enchanting little clay mugs that Annika designed with attention to detail, hand-thrown on the potter's wheel and fired at 1,240 degrees C. They hold exactly 30 ml. All cups have a food-safe glaze and are dishwasher-safe. You can choose your new favorite cup from three beautiful designs. Get in quick while stocks last.
Buy Sagitta Pur Ferment Juice now
Buy Sagitta + Annika Schüler Immune Cups now