You can order free shipping in DE from an order value of €50 or more 📦. To AT, CH, BE, DK, NL, LU from 75 €!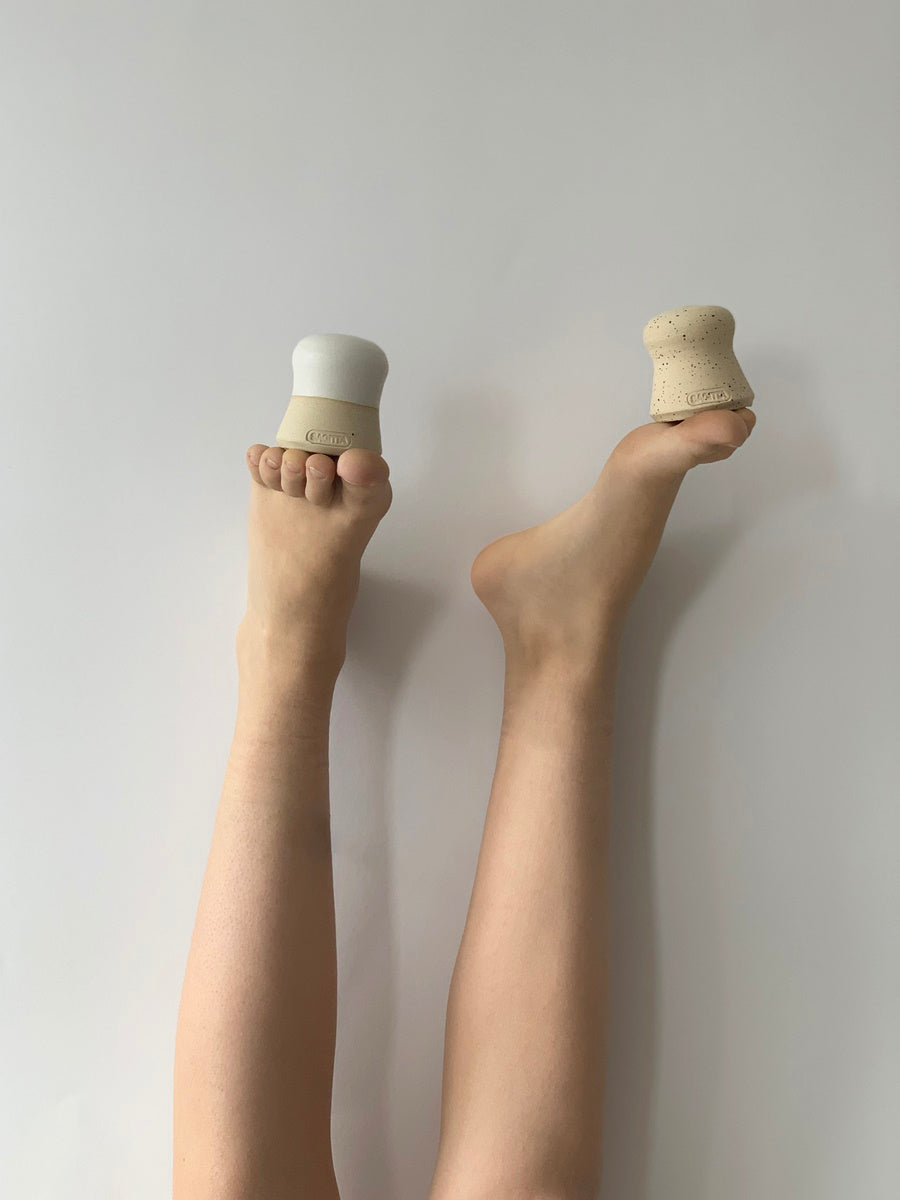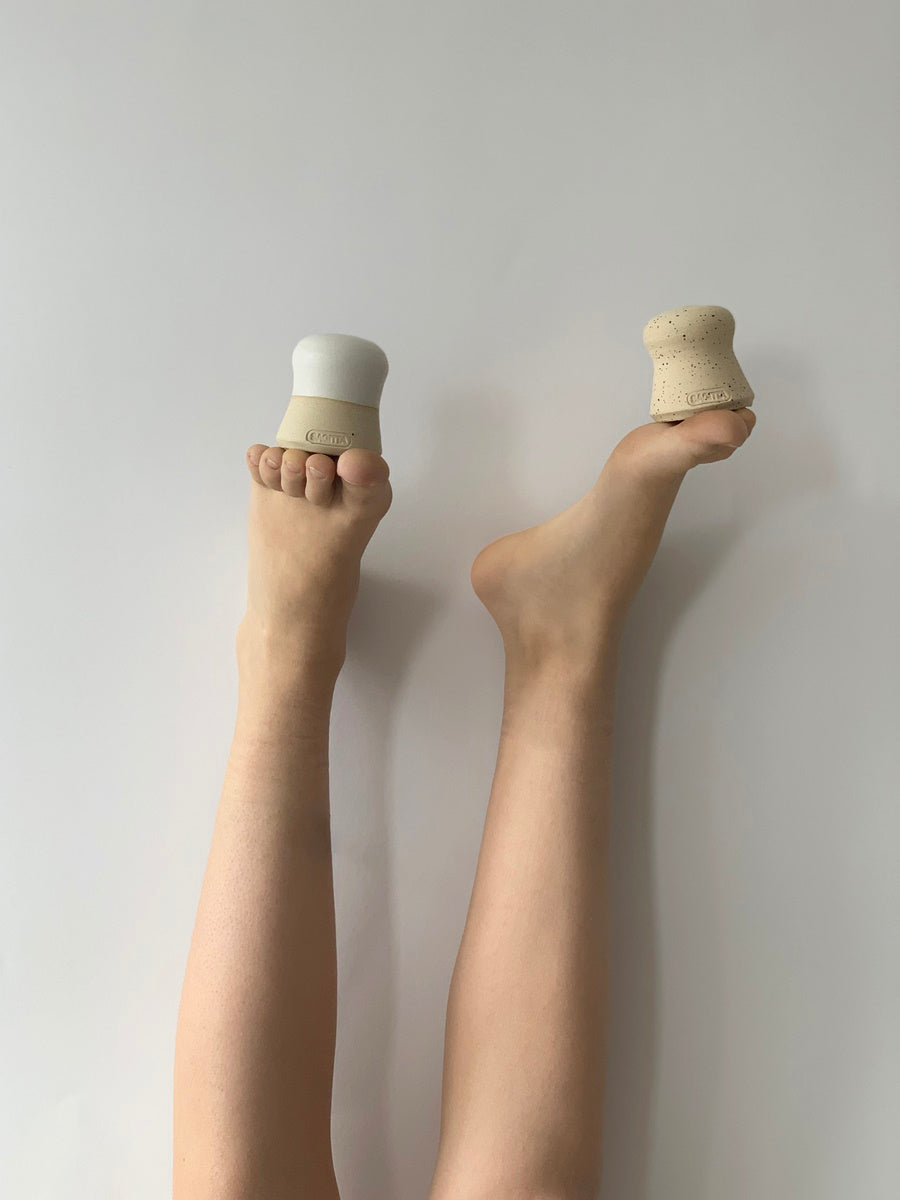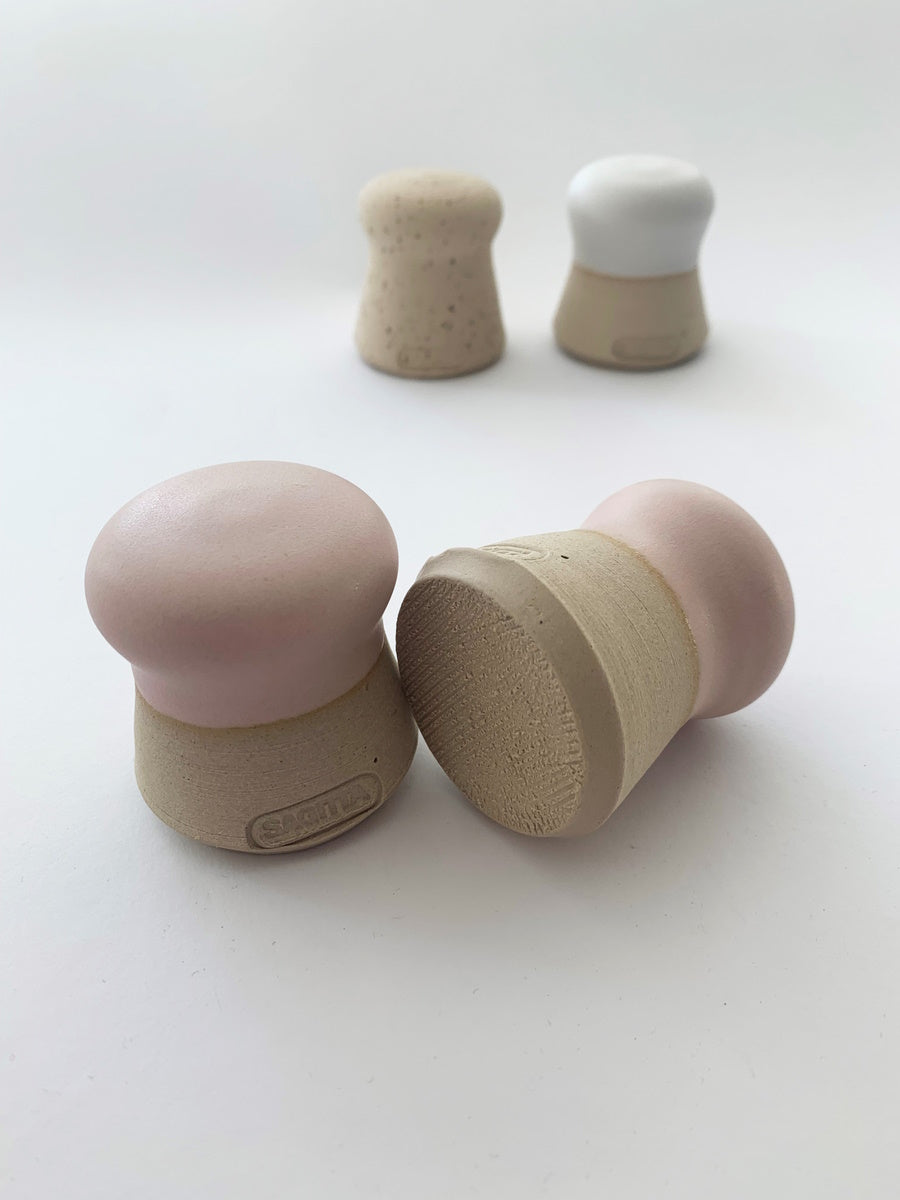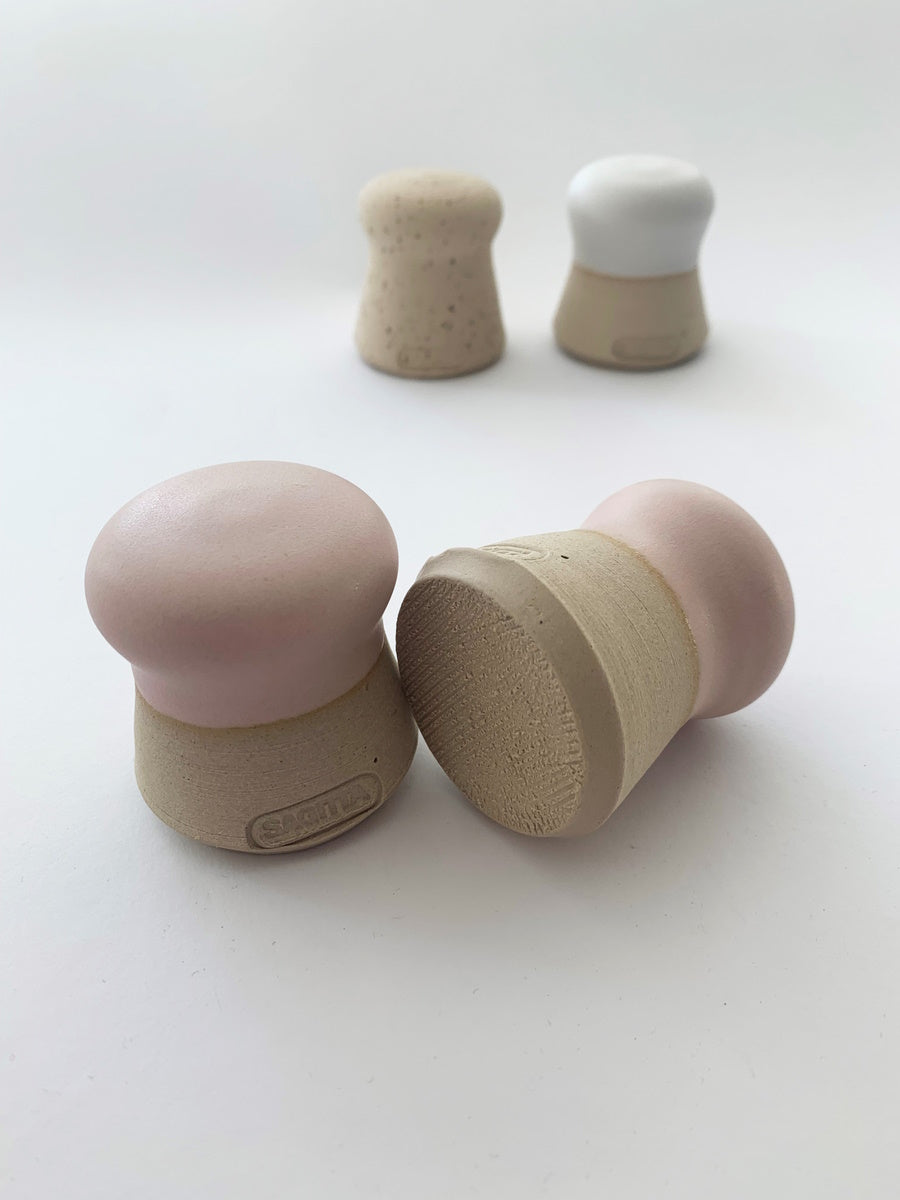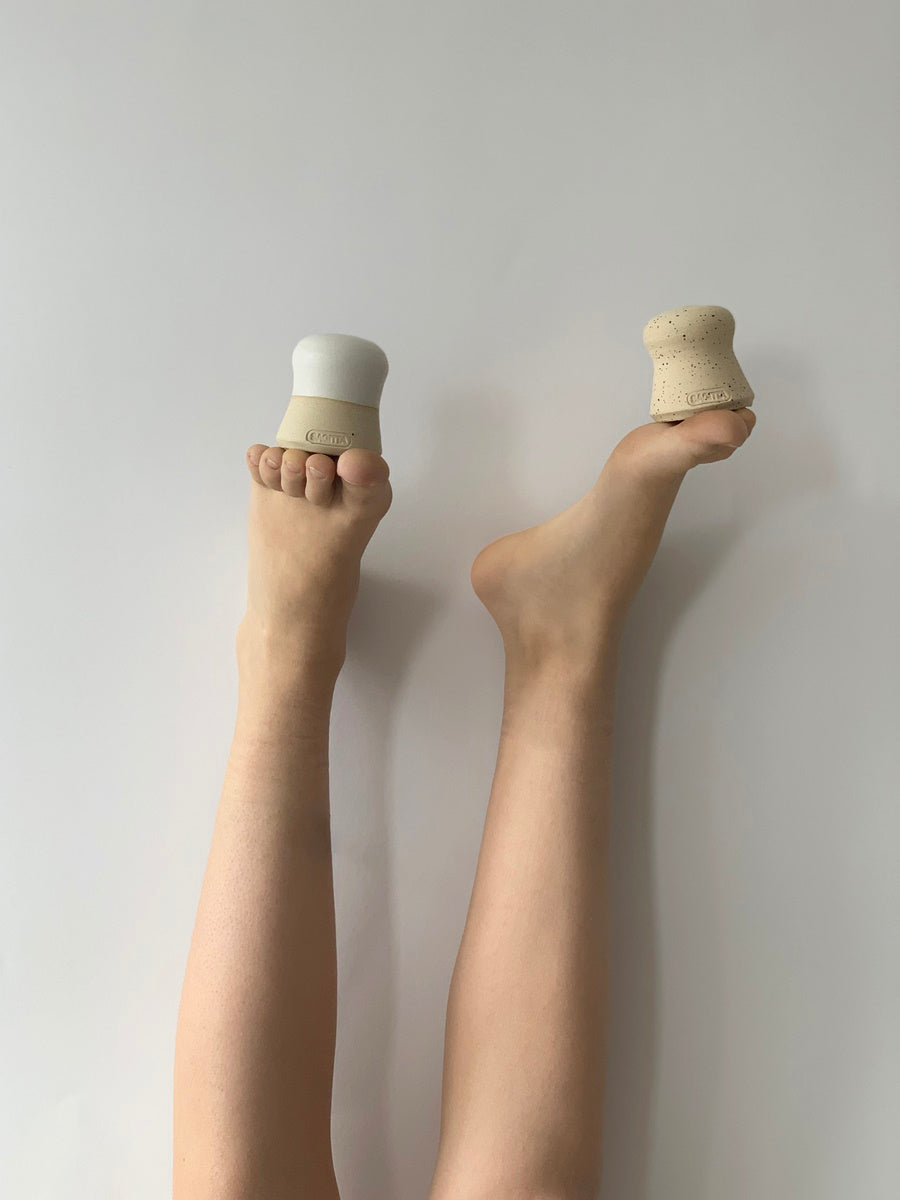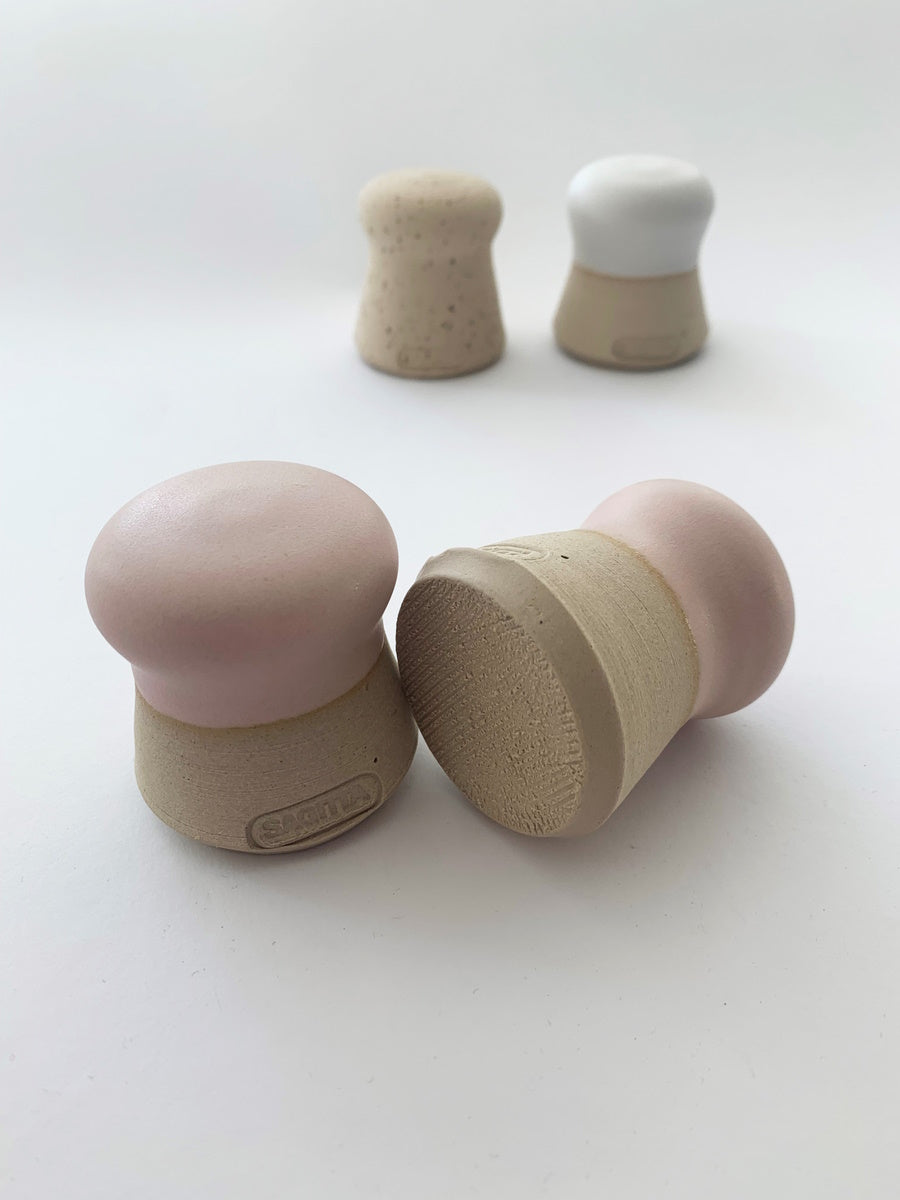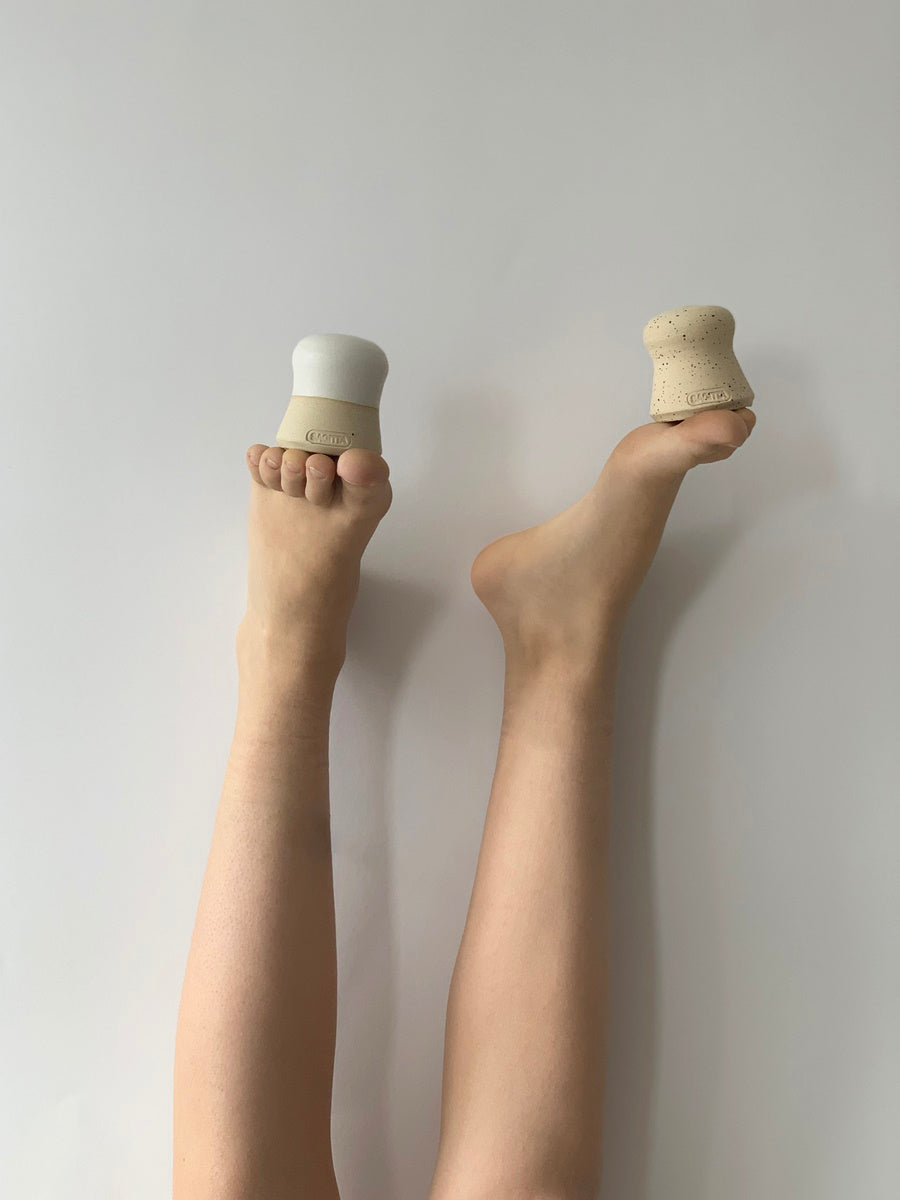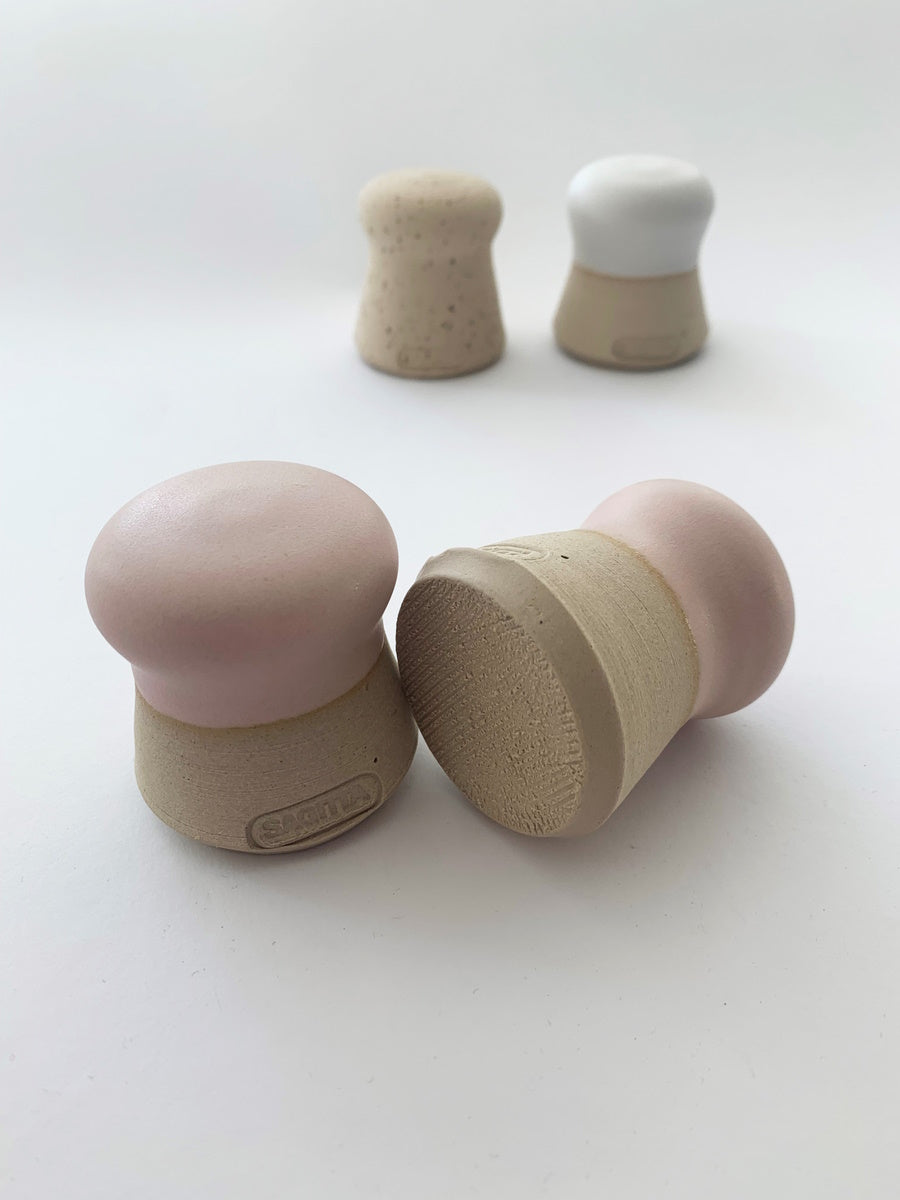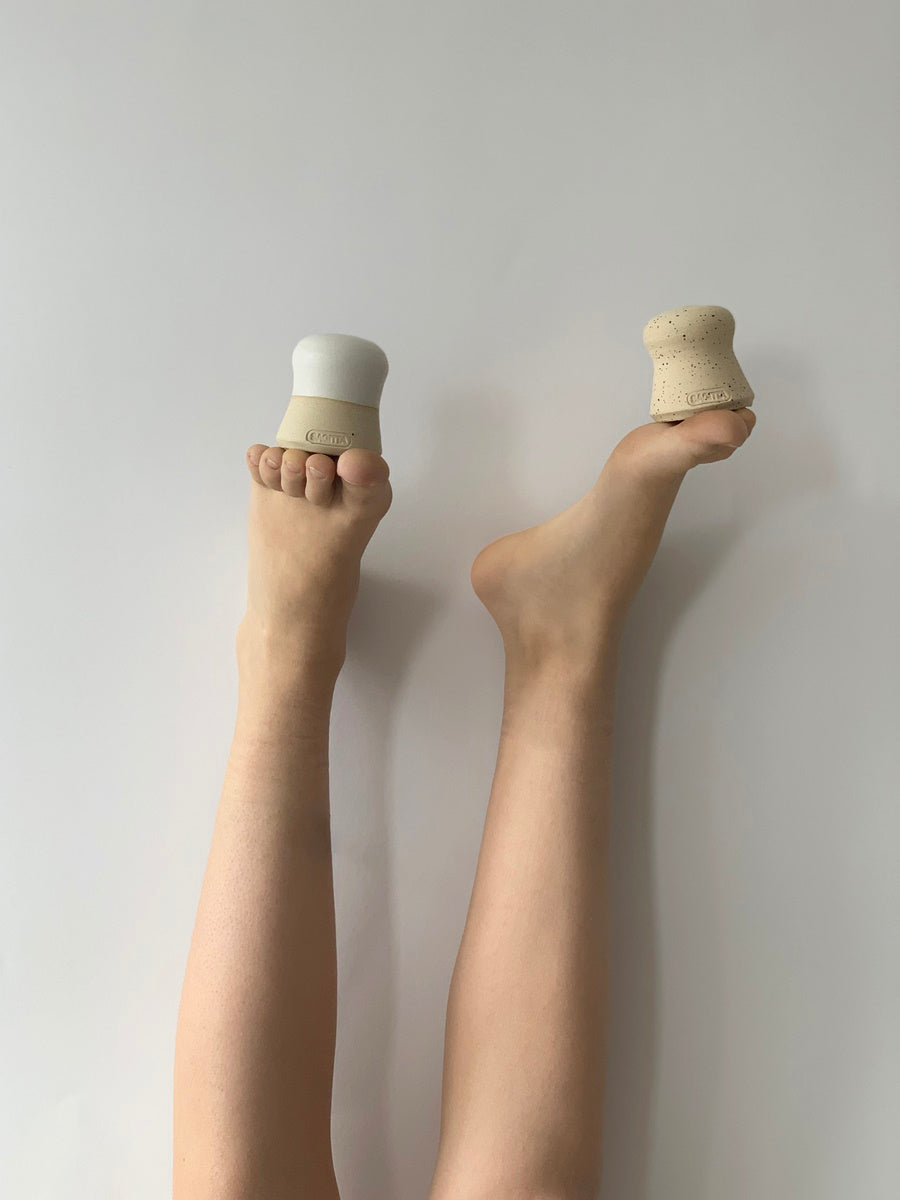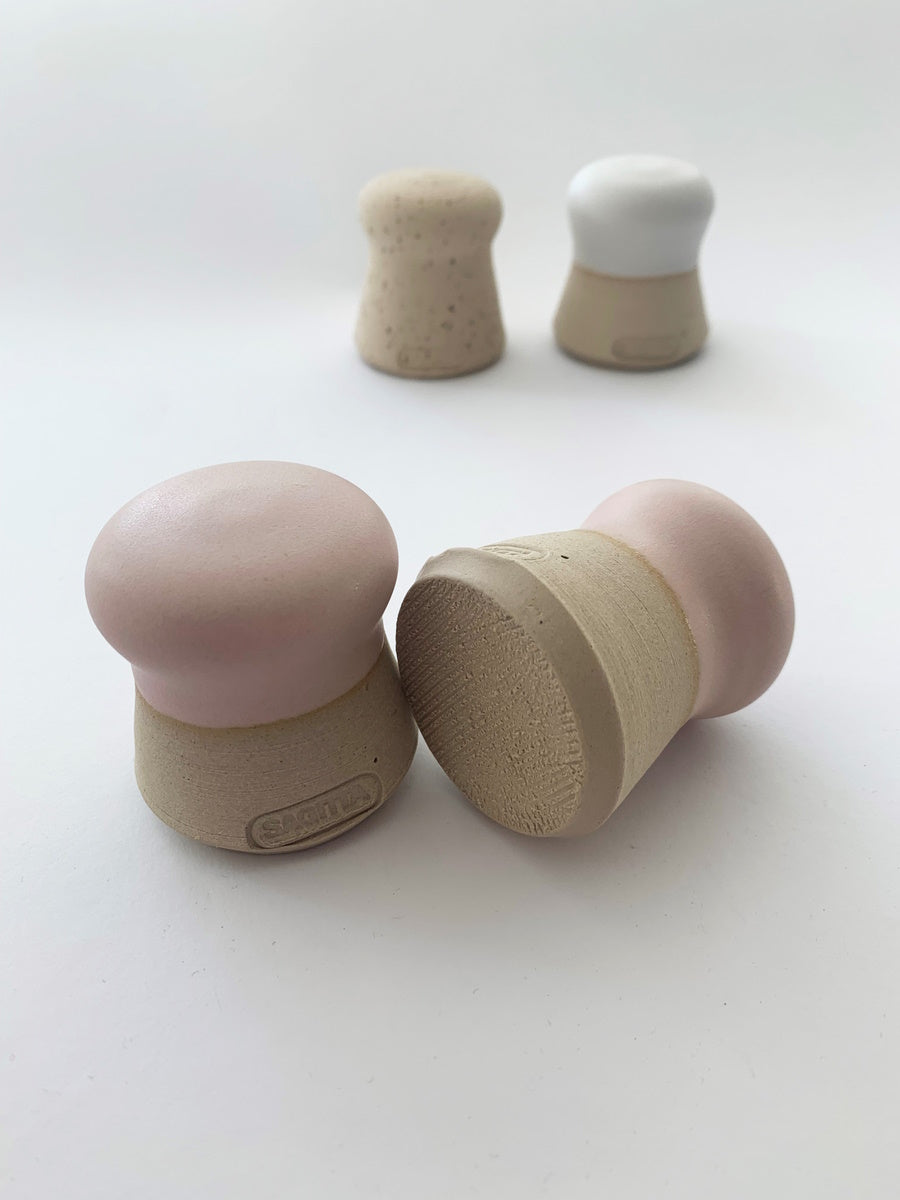 SAGITTA + ANNIKA SCHÜLER SKIN-SCRUBBEL
AUF LAGER UND IN 2-4 TAGEN BEI DIR
✓ Hand-made unique piece made of clay
✓ Gentle but effective abrasion
✓ Prevents new calluses from forming
✓ Preparation for the heel serum
✓ Dishwasher safe
The Sagitta + Annika Schüler Heel Scrub is a small clay utensil that gently rubs the skin on the heels to prepare them to absorb the Sagitta Urea Heel Serum. The structure of the skin scrub has been chosen so that it is very gentle on the skin and only rubs away very little skin.

The skin scrubs are handmade from clay. They were carefully designed in terms of structure, hand-thrown by Annika on the potter's wheel and fired at 1,240 degrees. We have tested the effect of the structure many times.
You can choose your new favorite scrub from three beautiful designs. Either matt with a white or rose-colored glaze or in a dotted tone.

All skin scrubs are dishwasher safe.

Tip: If you rub off a lot of calluses, your body produces more skin and immediately replaces the rubbed off calluses. You should definitely avoid this cycle.
Size:6*5cm
APPLICATION
You should repeat the scrubbing process after every shower or bath, whether in the bathtub or pool. The feet should be wet or at least moistened.
After use, you can rinse the skin scrub under running water and also clean it in the dishwasher.
FAST SHIPPING WITH DHL (2-3 DAYS IN DE)
30 DAY SATISFACTION GUARANTEE
BUYER PROTECTION WITH TRUSTED SHOPS
BONUS PROGRAM FOR LOYAL CUSTOMERS