You can order free shipping in DE from just €50 📦 and from €75 in AT and CH!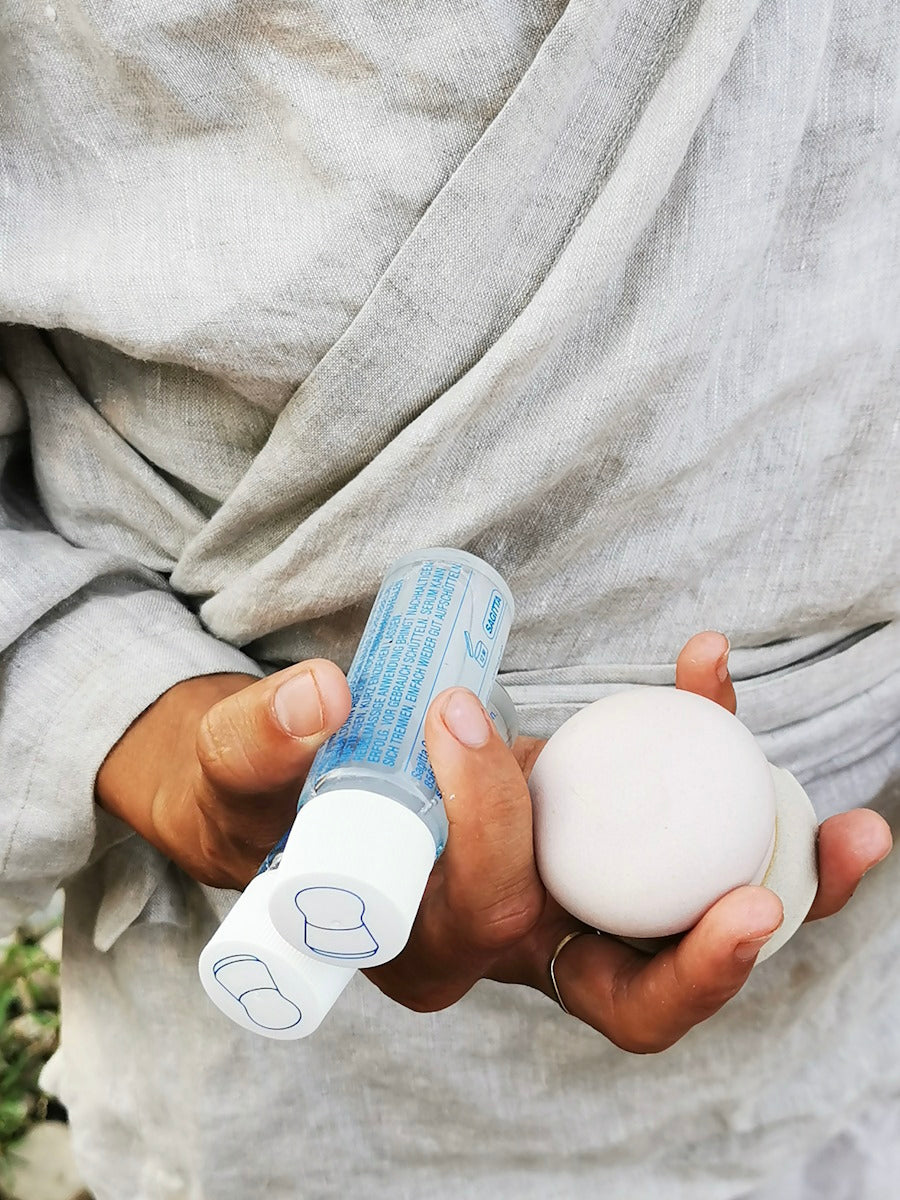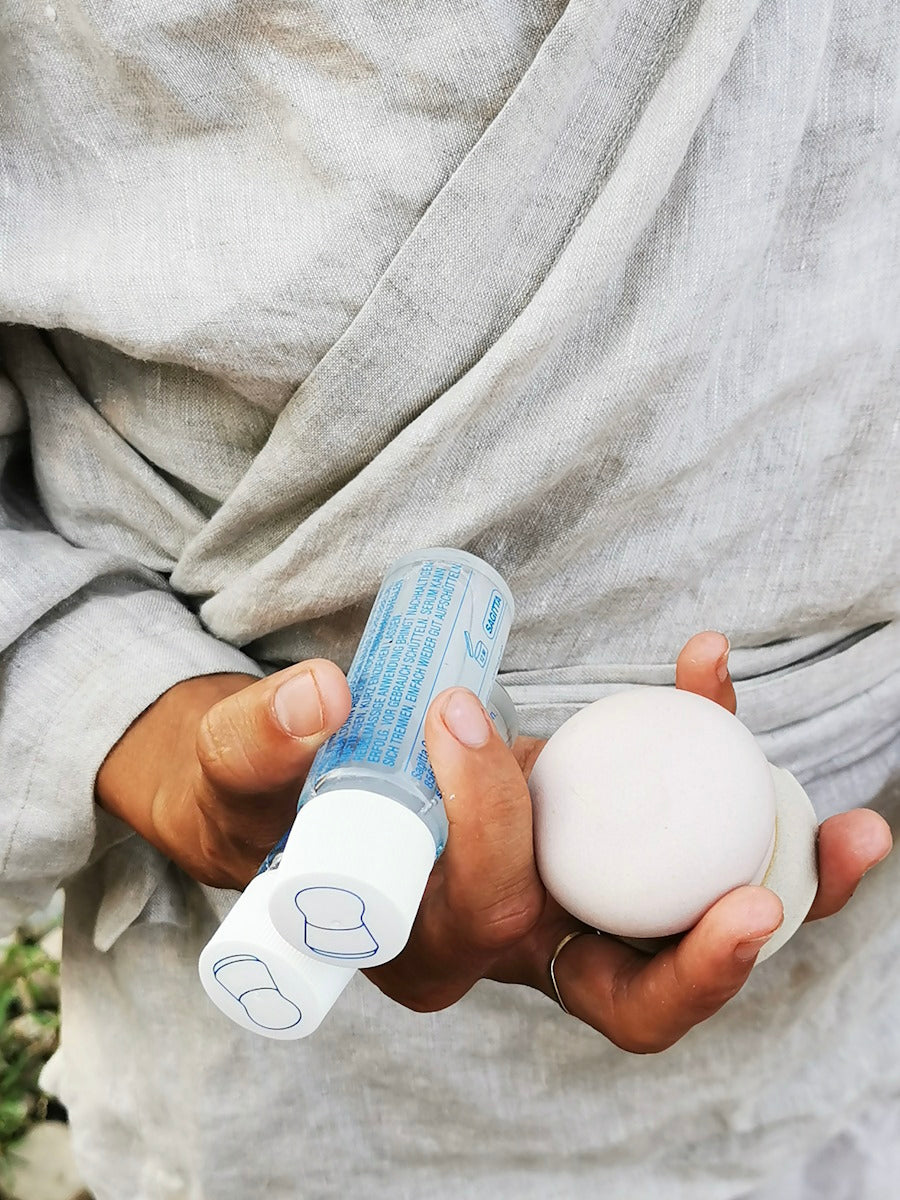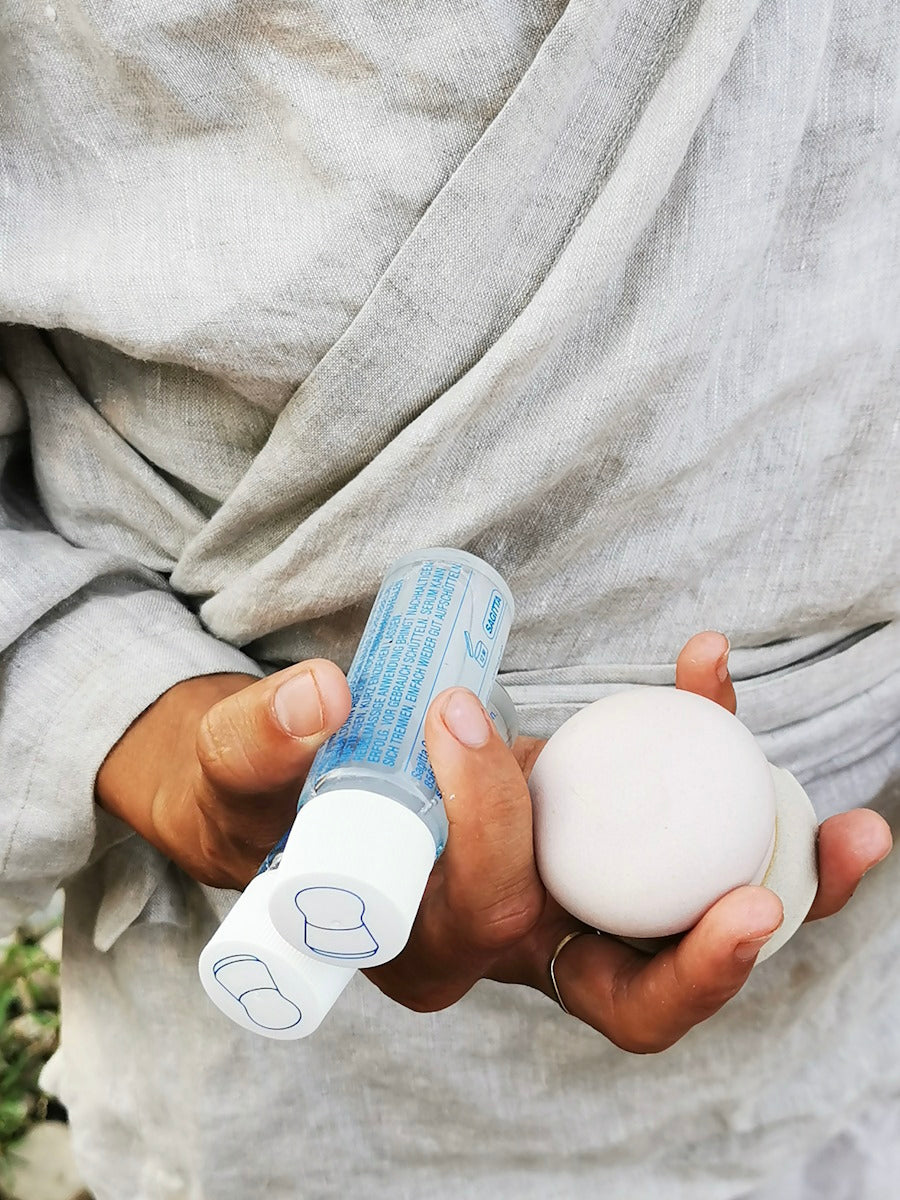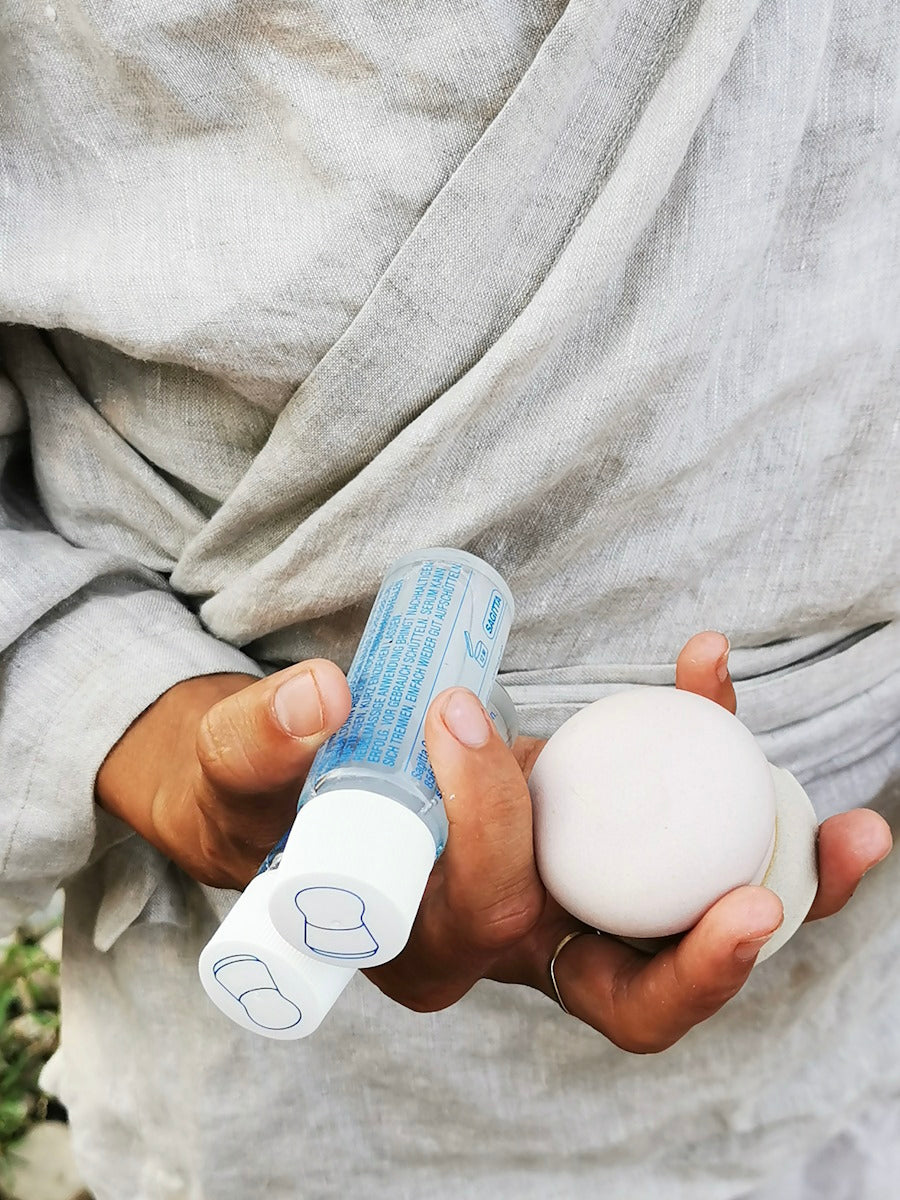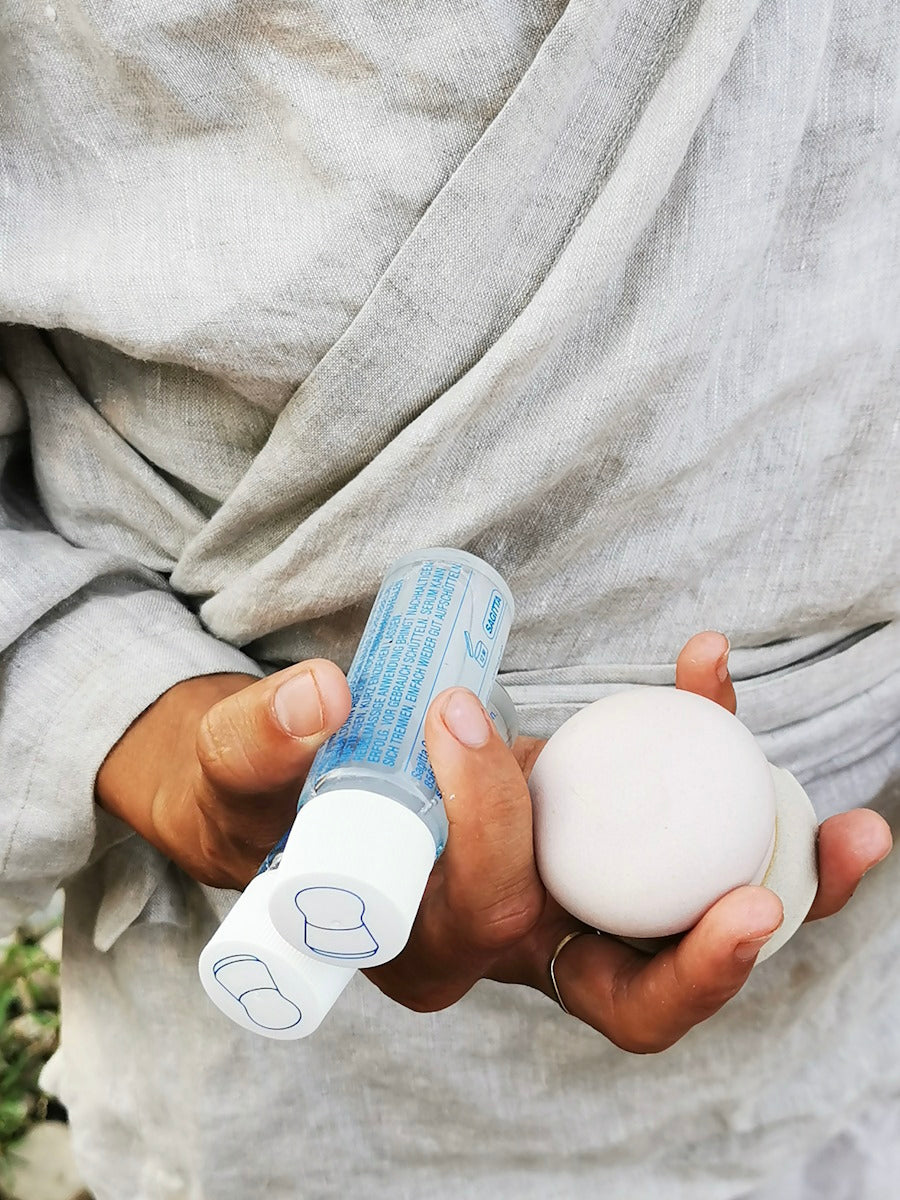 SAGITTA UREA SERUM 2-FOR-1 ACTION
AUF LAGER UND IN 2-4 TAGEN BEI DIR
✓ Makes feet as soft as velvet
✓ Has a loosening effect on calluses
✓ Builds up acid mantle
✓ Keeps the skin supple
✓ Also for diabetics

2-for-1 promotion: Buy one Sagitta Urea Serum and get the second one for free.

The Urea Serum makes your feet as soft as velvet! The skin on the heels is often too dry. This causes it to become rough and brittle and loses its elasticity. The formation of thick layers of calluses is also annoying and can affect the suppleness of the skin on the feet. Not only do the feet look unsightly, they can also develop swelling and painful cracks.

With the Sagitta Urea Serum you have a foot serum in your hands that is a real innovation in the formulation and ensures that your feet become as soft as velvet in a short time. It contains valuable care ingredients, but does not stimulate the calluses to grow. It creates an ideal environment in which a healthy acid mantle can form in the skin, on which the skin flora is intact. This environment keeps the skin moist so that it remains permanently supple and resilient and little or no calluses form even under pressure and friction.t.

The secret of the Sagitta Urea Serum lies in the unique formula with eleven carefully selected ingredients. The high urea content is particularly noteworthy. The human horny layer itself consists of seven percent urea, also known as urea. With dry skin, this proportion is reduced by around half and the skin's protective layer becomes permeable. Here the Urea Serum helps to create a natural balance between oil and moisture in the skin by rebuilding the acid mantle.

In addition, salicylic acid and lactic acid have a horn-dissolving effect and support the skin's natural desquamation process. The almond oil it contains has a soothing effect, while glycerin, which is also a component of the skin, binds moisture. Valuable juniper berry oil provides a pleasant scent that rounds off the serum.

Contents 25 ml
UREA SERUM + SKIN SCRUBBING
So that the skin can absorb the serum well, it is prepared with the special Sagitta skin scrubber. The structure of this hand-made clay utensil is chosen so that it is gentle on the skin and only rubs away a small amount of skin. When washing or showering, the skin scrubber removes the topmost, mostly hardened skin cells. After drying, the serum finds the skin well-prepared so that it can permanently preserve the acid mantle of the skin and ensure soft, well-groomed skin on the heel and ball of the foot. And soon your feet will be as soft as velvet again.
Sustainable product
The Sagitta Urea Serum contains only eleven ingredients. These are all so natural and healthy that even allergy sufferers and diabetics can use the serum without hesitation.
The ingredients are sustainable and palm oil-free. Of course, we avoid all heavy metals, pesticides, preservatives, parabens and microplastics.
LIVE HEALTHIER WITH HEALTHY HABITS
Feet have their own foot climate. Shower and bath products can endanger the acid mantle of the foot skin, making it easier for fungi and germs to spread. It is therefore best to wash your feet only with water. For your socks, you should use natural materials that are breathable and wick away moisture. You should change your socks every day, especially if you sweat a lot

Your shoes should fit well, be made of breathable materials and offer enough space for your feet and toes. This way you avoid pressure points and blisters. You can also prevent excessive formation of calluses and foot misalignments. It is also important to change your shoes regularly

Our tip: Only remove a very small amount of callus at a time. If you rub off a lot of calluses, your body produces more skin and immediately replaces the rubbed calluses. You should definitely avoid this cycle.
INGREDIENTS
INCI: Ethanol BIO, Aqua, Urea (urea), Lactic Acid, Glycerin BIO, Isopropyl myristate, Prunus Amygdalus Dulcis Oil BIO (almond oil), Sodium Hydroxide, Methyl Glucose Sesquistearate, Salicylic Acid, Juniperus Communis Fruit Oil BIO (juniper berry oil).

THIS IS HOW THE MAIN INGREDIENTS WORK
urea keeps the skin naturally moist. It helps the skin to bind water and regulate its moisture balance. It also has a keratolytic effect, which means that it loosens the bonds between dead skin cells. This improves the skin's natural exfoliation process and ensures a smooth skin surface. Urea is also said to have antimicrobial and skin-soothing properties.
Lactic acid and salicylic acid, also called lactic acid and salicylic acid, also have a keratolytic, i.e. horn-dissolving and desquamating effect.
almond oil is a particularly mild oil. The largest component of the fatty acids contained, namely around 86 percent, is oleic acid. This fatty acid penetrates deep into the skin and forms a protective barrier. It provides moisture to dry skin areas and soothes irritations. Almond oil also contains palmitic acid, which further strengthens the skin's natural protective acid mantle, as well as vitamins B and E, which contribute to skin protection in several ways.
Juniper berry oil has an antibacterial and cleansing effect and can also be used to heal the skin. There is also a pleasant, spicy, fresh scent.

APPLICATION
After showering or bathing, prepare the skin on your feet for the serum by gently rubbing the skin scrubber over it to open the pores. It is important that your feet are moistened. Please do not rub dry, as long and strong rubbing stimulates the formation of calluses.

Then dry your feet and shake the urea serum well before use. Then press the pad located at the neck of the bottle onto the skin so that it fills up. As soon as the pad is filled, the urea serum is dispensed onto the skin in doses. when you stroke the pad over the area of ​​skin you want to treat. If the pad is empty, simply press it against the skin again to fill it up again.

A thin application morning and evening for one to two months, depending on the thickness of the calluses, is sufficient. Once the calluses have broken down, success can be maintained simply by continuing to apply the serum every one to two days.
After that, the application only needs to be done occasionally, every one or two days, to maintain the result.

Please be patient: the more and more cracked the calluses are, the longer the application takes. Don't try to speed up the process by rubbing hard: it's better to apply the serum more often before the next scrubbing.

When washing your feet, avoid any washing additives such as soap or shower gel. You should completely avoid applying cream to your feet.
Pleasant: Your hands stay clean because you don't need to massage the serum in. It is not necessary to touch the serum with your hand.


TIP: Also moisten the nail bed on your toes with serum, then your nails will grow more evenly in a soft environment.



REVIEWS
40 customers took part in the laboratory testing of our Sagitta Urea Serum. Far more people responded to our newsletter call to test skin scrub and urea serum and so the draw decided. The test subjects tested skin scrub and urea serum for four weeks and recorded their results in a questionnaire. We were extremely satisfied with the result.
Many thanks to everyone involved for their hard work and also to the lovely customers who would have liked to take part but whom we were unable to take into account.
EXTRACT FROM THE TESTERS' VERDICT:
"Scrubbing is very pleasant on the skin, doesn't cause pain like some other scrubbing devices. Serum smells very pleasant and is really easy to spread with the PAD. I'm THRILLED."
Christina E.

"Regular use is necessary. Bottle with PAD: sometimes you have the feeling that it doesn't come out at all, on the other hand, the consumption is low and you don't apply too much. Amazing result. The skin on the heel is smooth, soft and nothing more dry and brittle."
Anke H.

"Everything is wonderful. Uncomplicated application with quick results + a beautifully designed clay scrubber. The eye is treated with it. Thank you very much."k."
Heike W.
"The basic knowledge of calluses helped me a lot to be patient. The combination is ideal and has become part of my daily routine."
Julia G.

"Despite psoriasis, I had no intolerance whatsoever. I am very satisfied with the application. With less calluses (no cracks) but very dry soles, it helped me very well when applied twice a day and was very pleasant to use. I would I would recommend the serum and the scrubber and continue to use it myself, but I would like the serum to be packaged in a larger size."
Katrin B.

"The application was simple and uncomplicated. The success was good. The scrub could be a little larger and flatter. Kind of like a bar of soap."
Karin S.
"Moisturizing, improved skin structure on the feet. At first the serum came out of the bottle rather sparsely. A relief for very dry skin on the feet."
Lisa S.
"No side effects. Great smell; scrubbing is very pleasant, even though it feels hard on the finger, I was pleasantly surprised. Very pleasant to use, especially the serum is so much more practical / suitable for everyday use than creams or similar that you get on the... Foot used & the feet are still nice and soft & cared for in the evening!"t!"
Marlene H.

"Improvement occurred after just a few days. The scrubber is easy to use. The urea serum worked very quickly and my feet haven't been this smooth for years."
Brigitte K.
"I was unsure whether I would get enough serum from the bottle. But since it worked, it was probably enough. The serum and scrub had an immediate and lasting effect. Great product.""
Jessica L.

"The scrub + serum is very easy to use, handy, the heel becomes very soft. No side effects."
Manuela N.

"The application is good and pleasant."
Stefanie W.

Our hMany thanks go to everyone involved for their hard work and also to the dear customers who would have liked to have taken part however, due to the high number of applicants could not take into account.
FAST SHIPPING WITH DHL (2-3 DAYS IN DE)
30 DAY SATISFACTION GUARANTEE
BUYER PROTECTION WITH TRUSTED SHOPS
BONUS PROGRAM FOR LOYAL CUSTOMERS