You can order free shipping in DE from an order value of €50 or more 📦. To AT, CH, BE, DK, NL, LU from 75 €!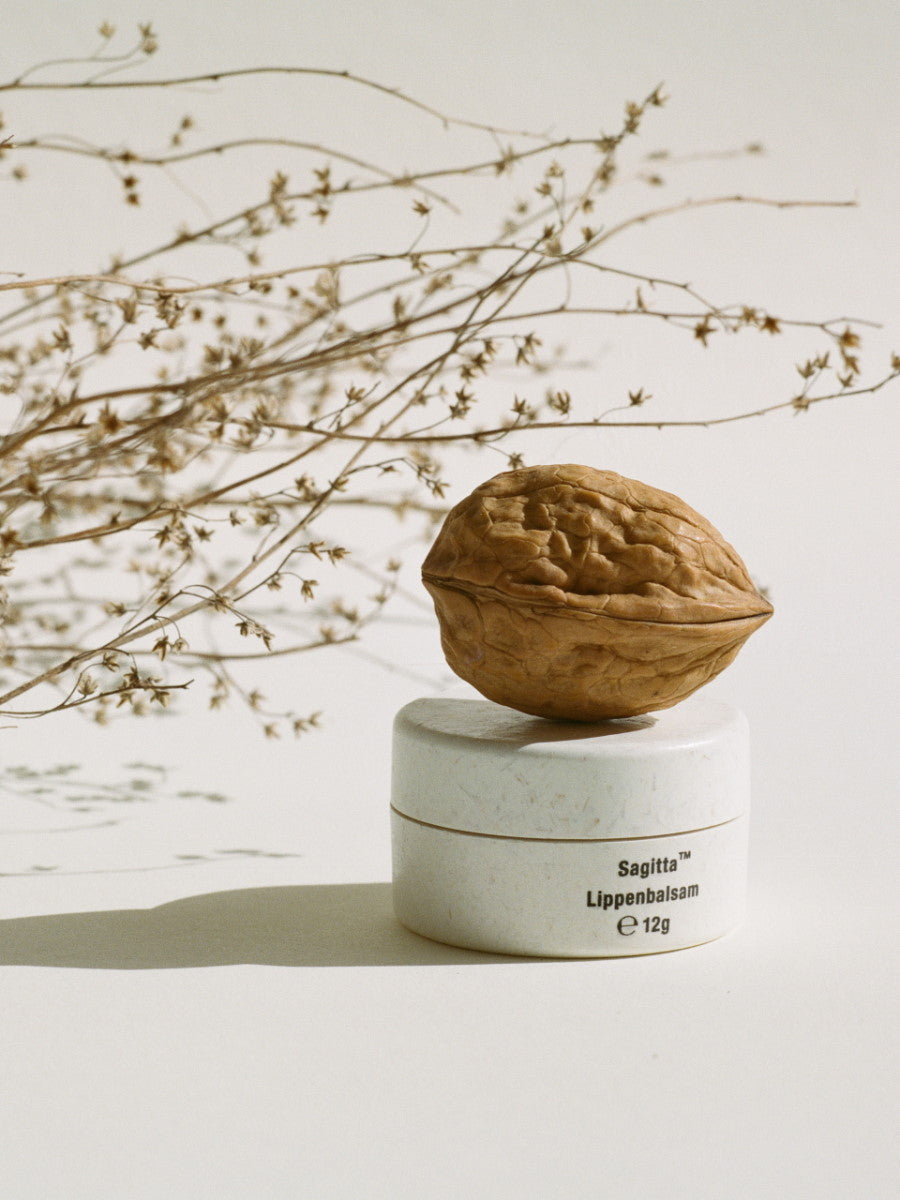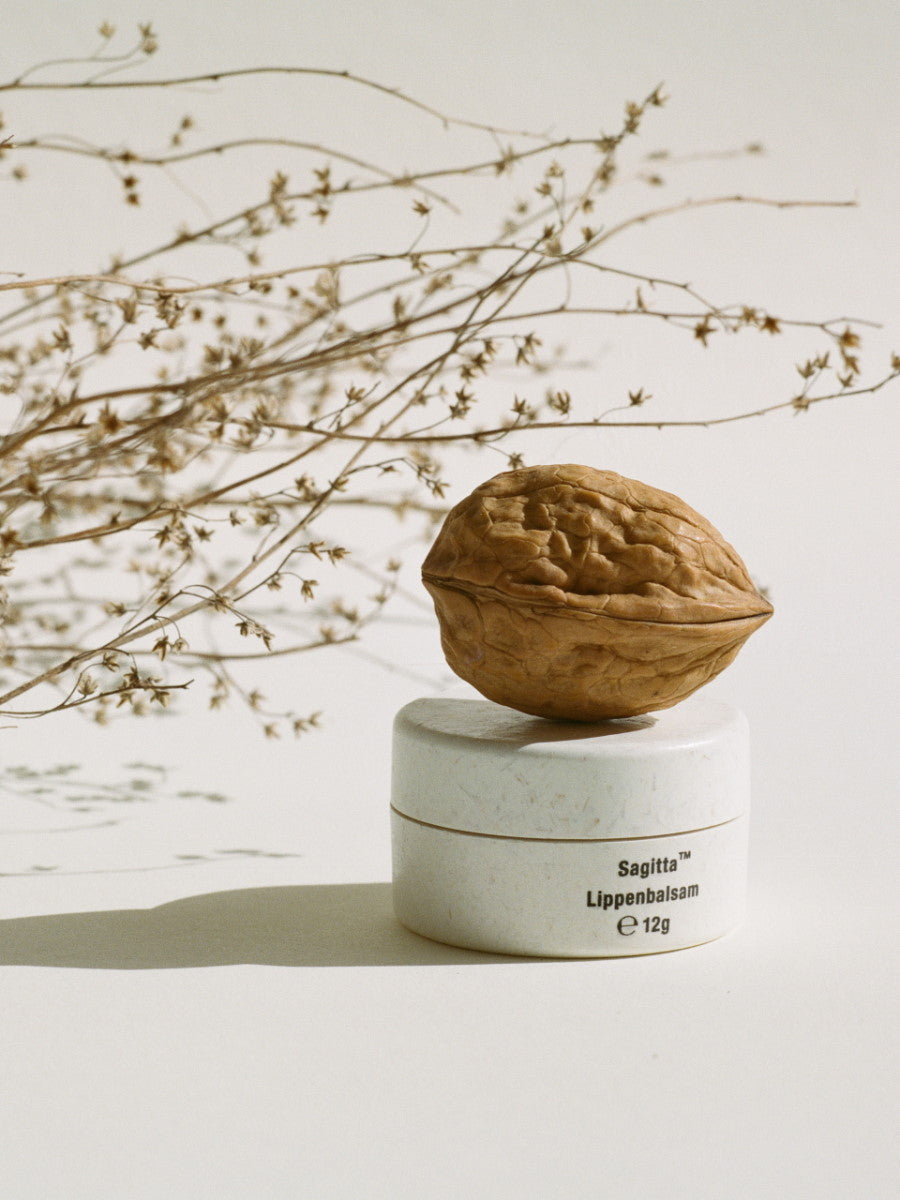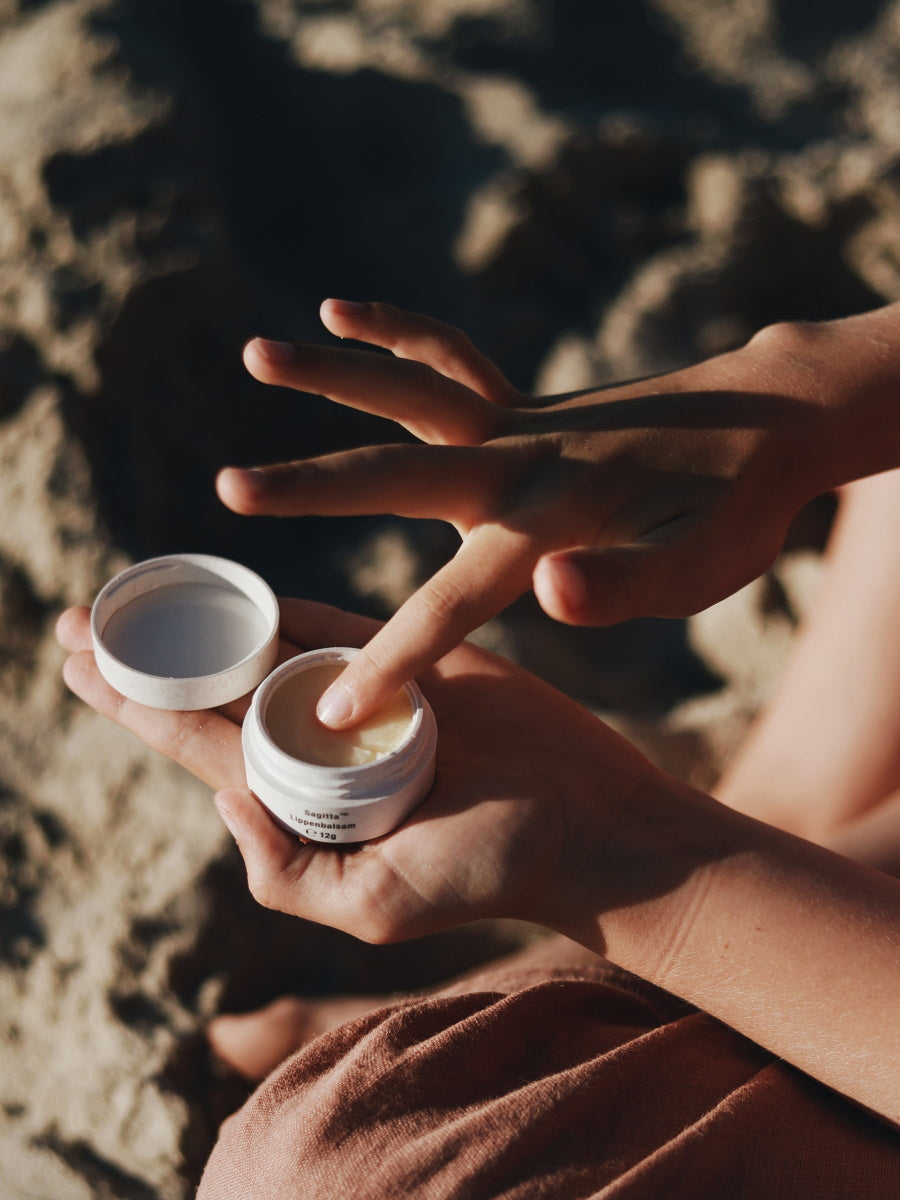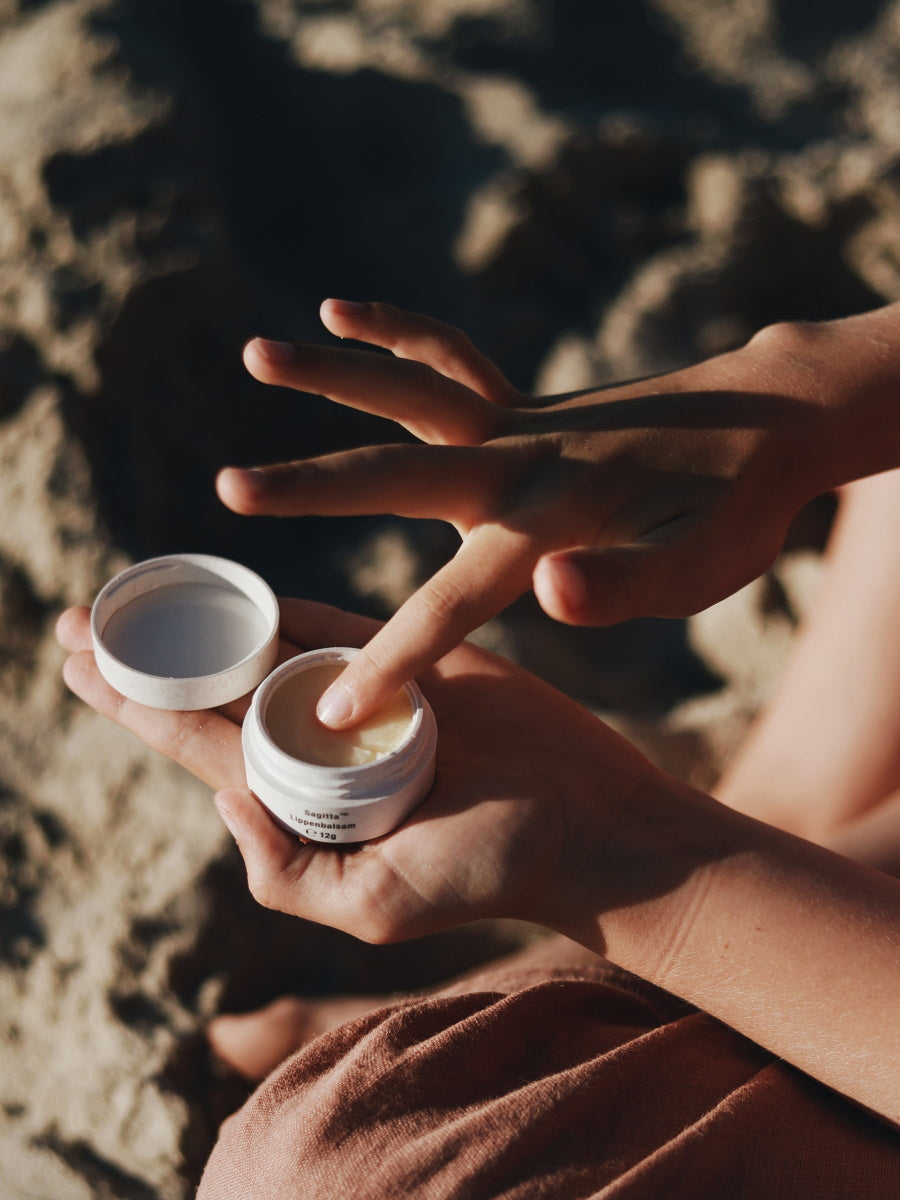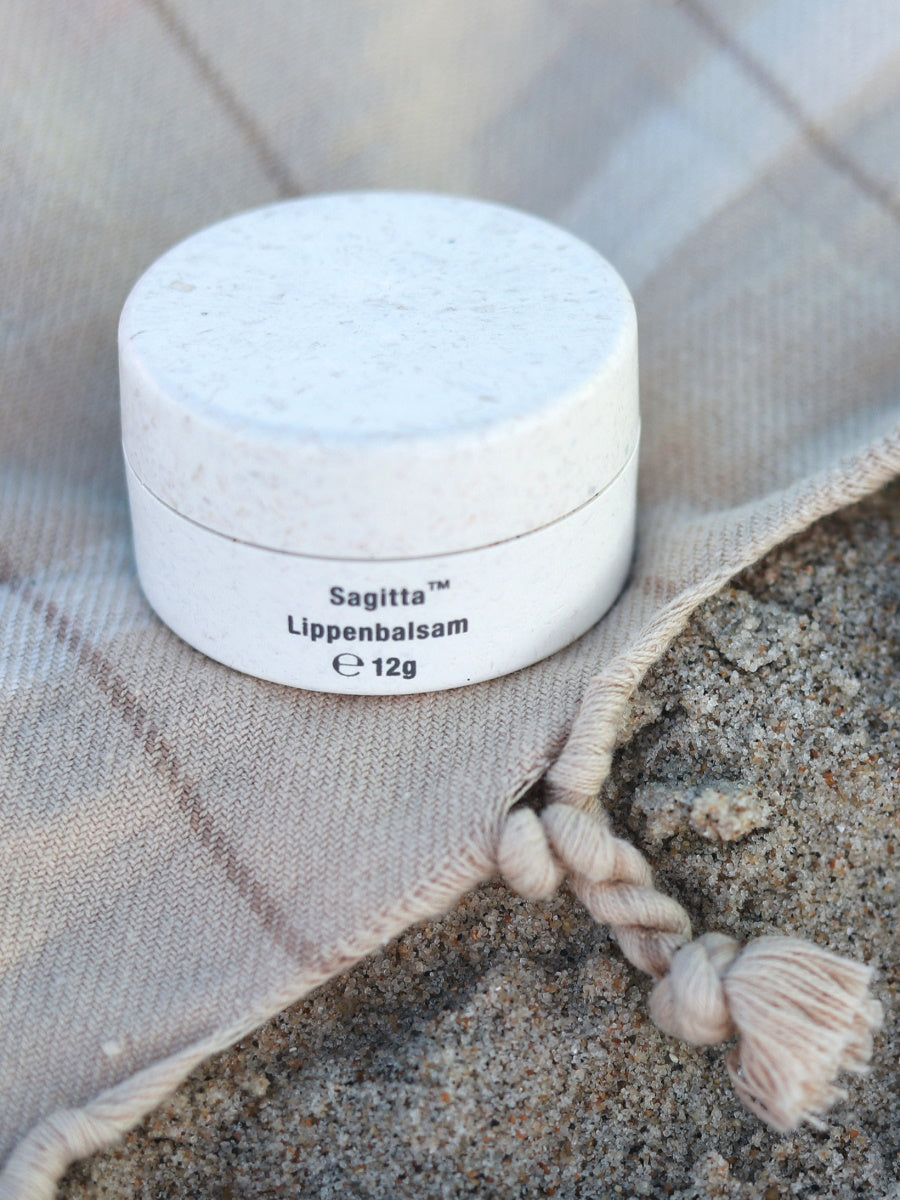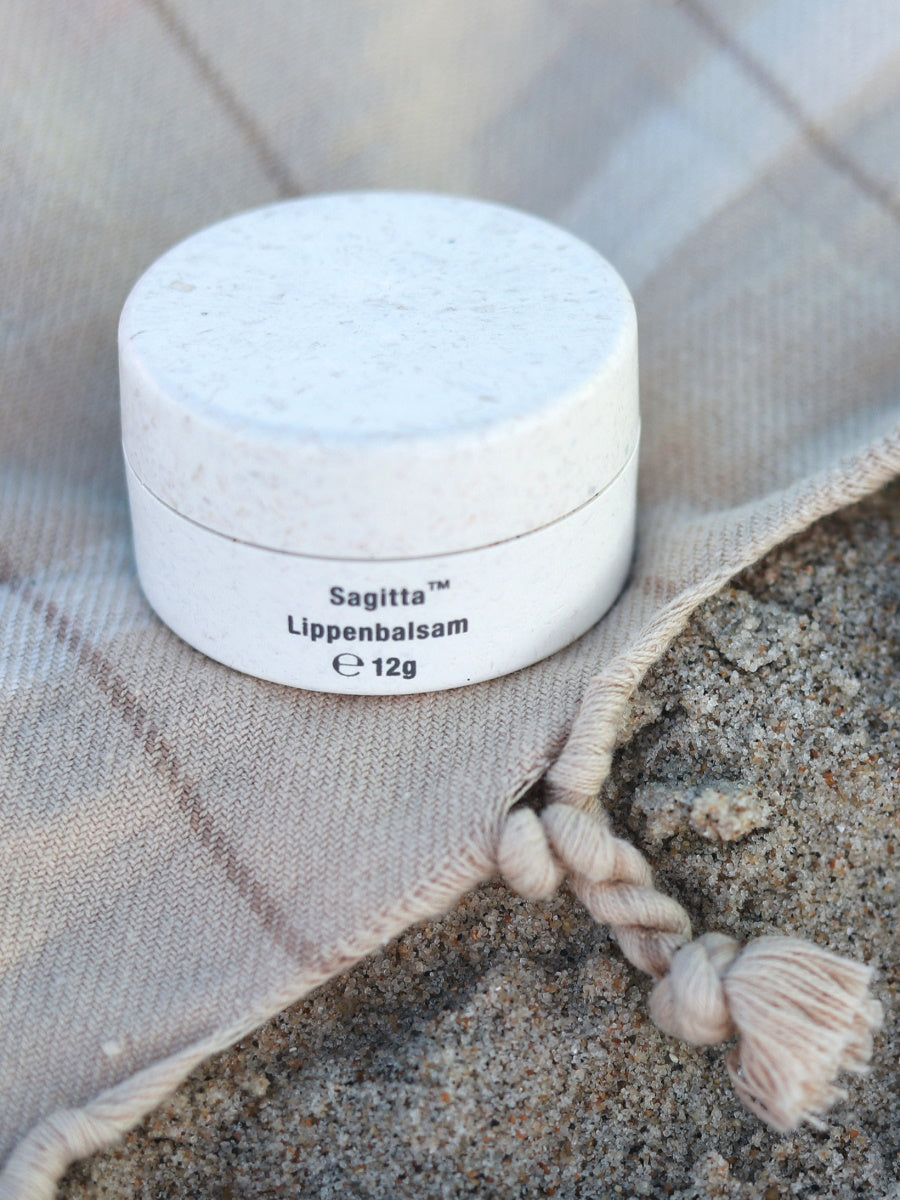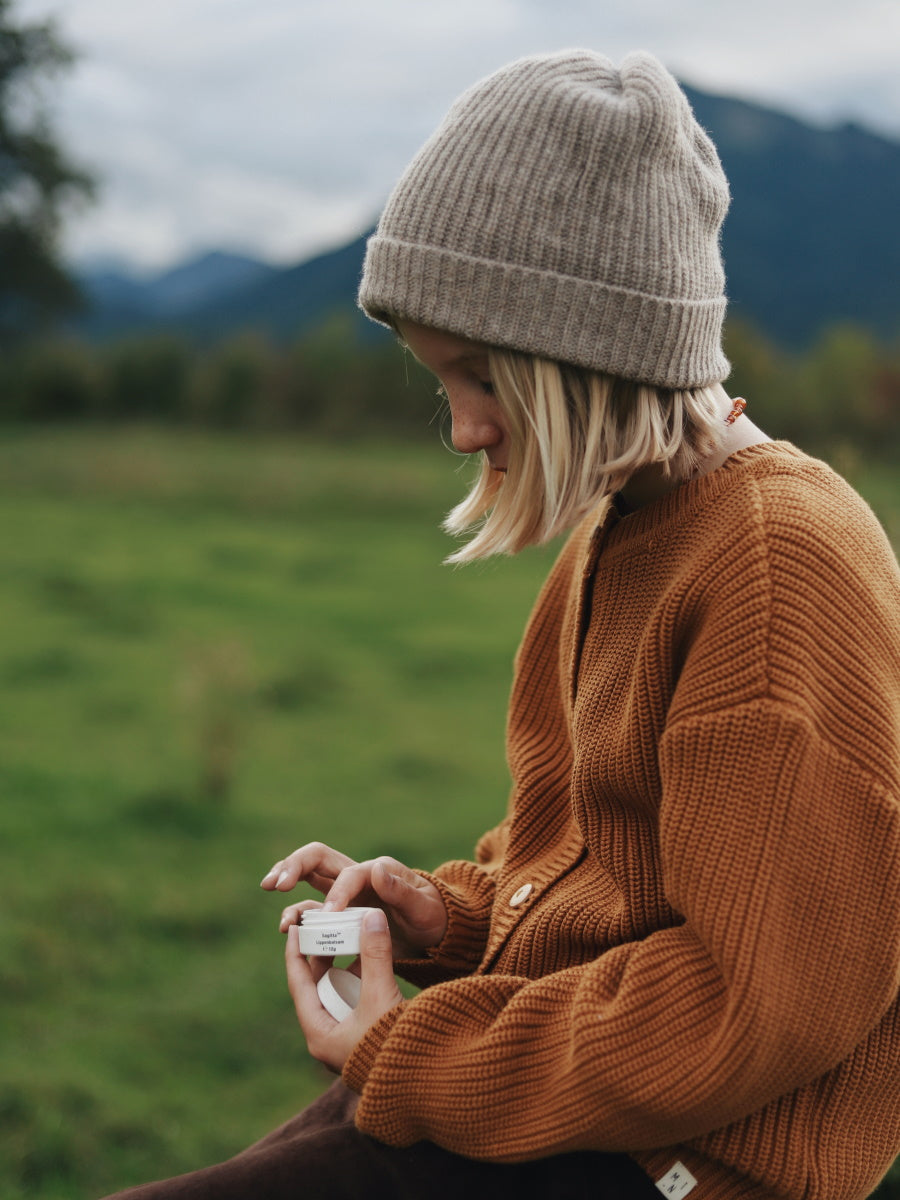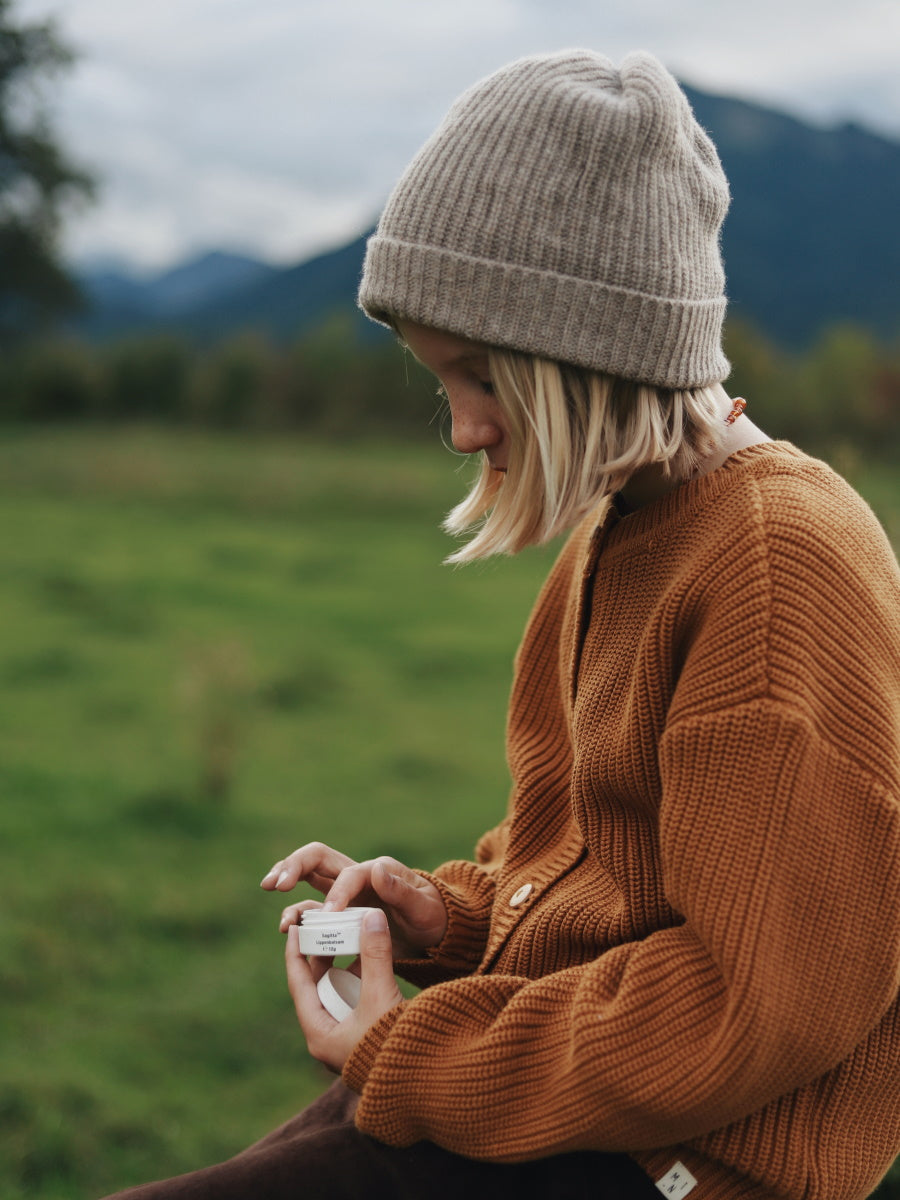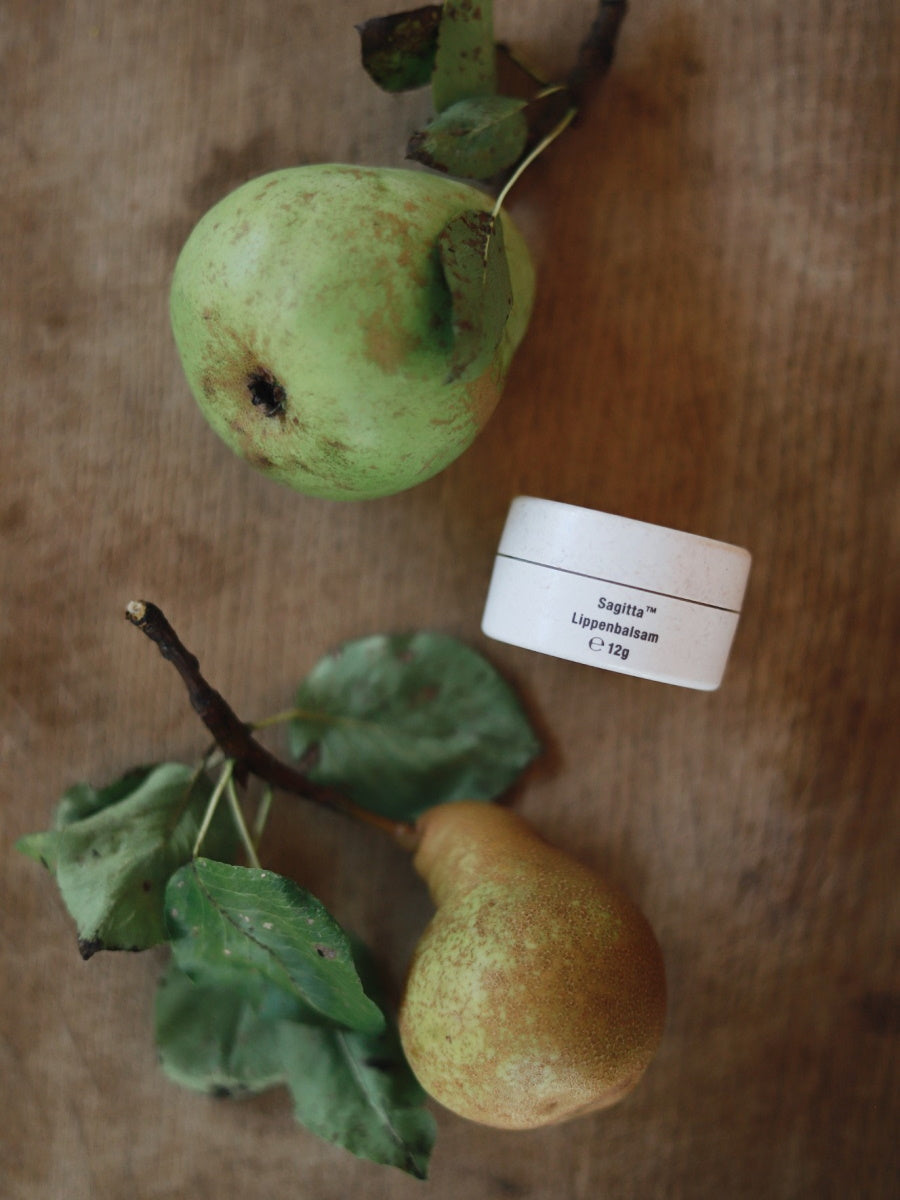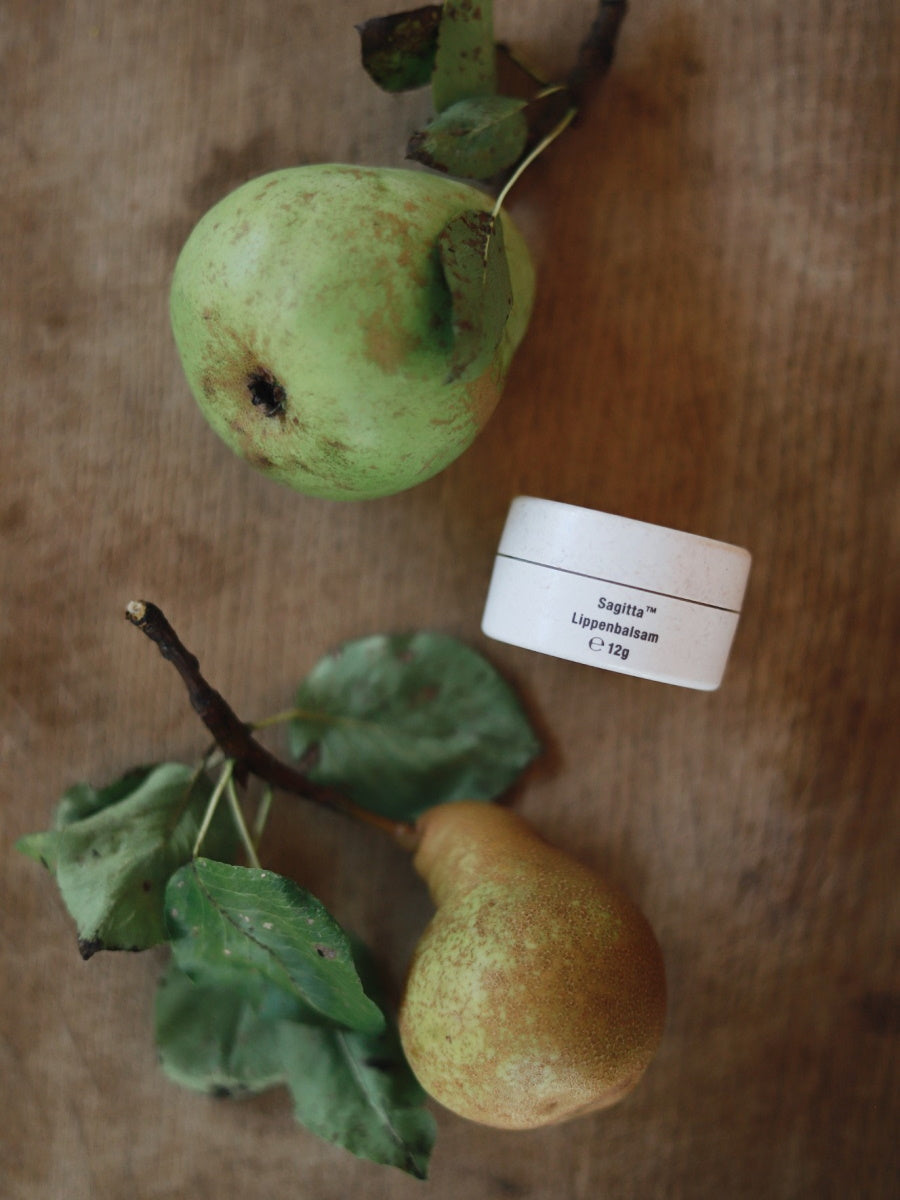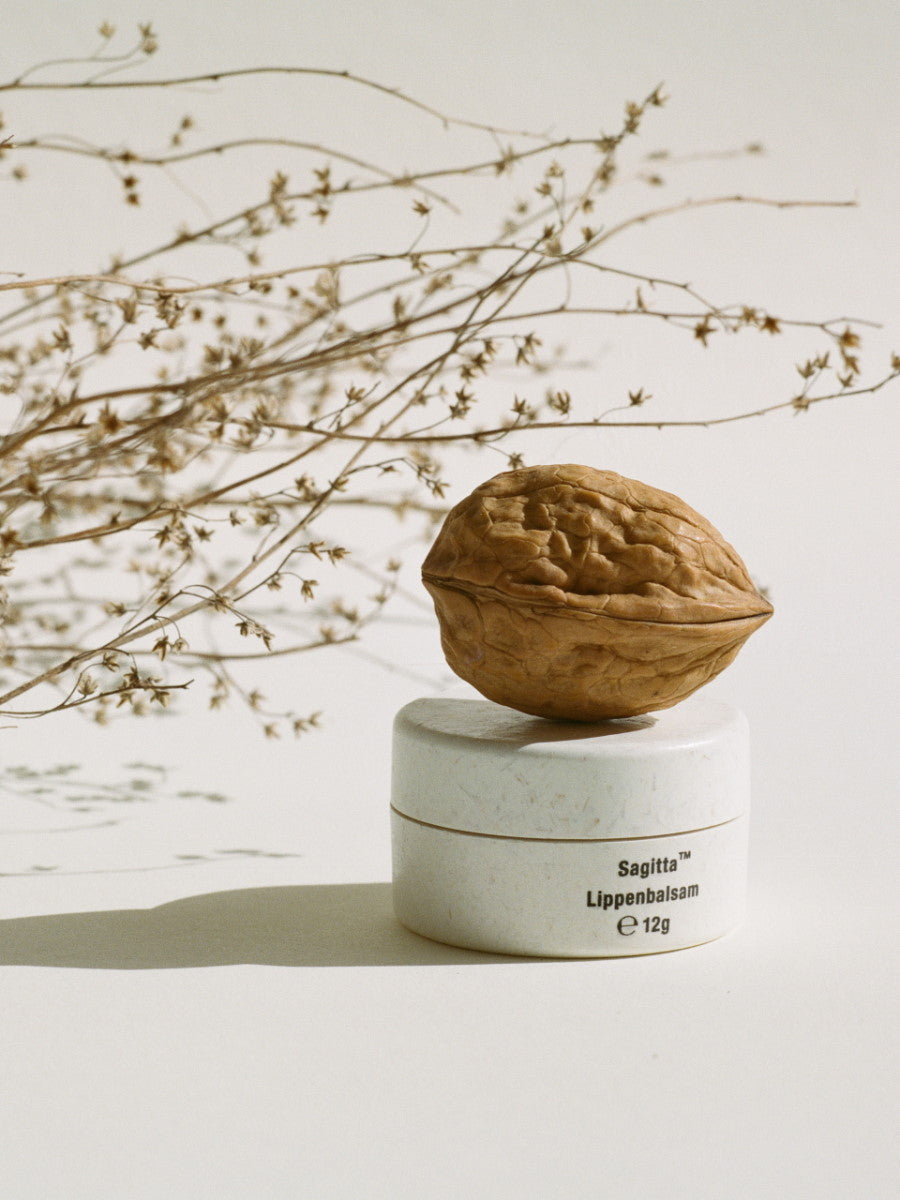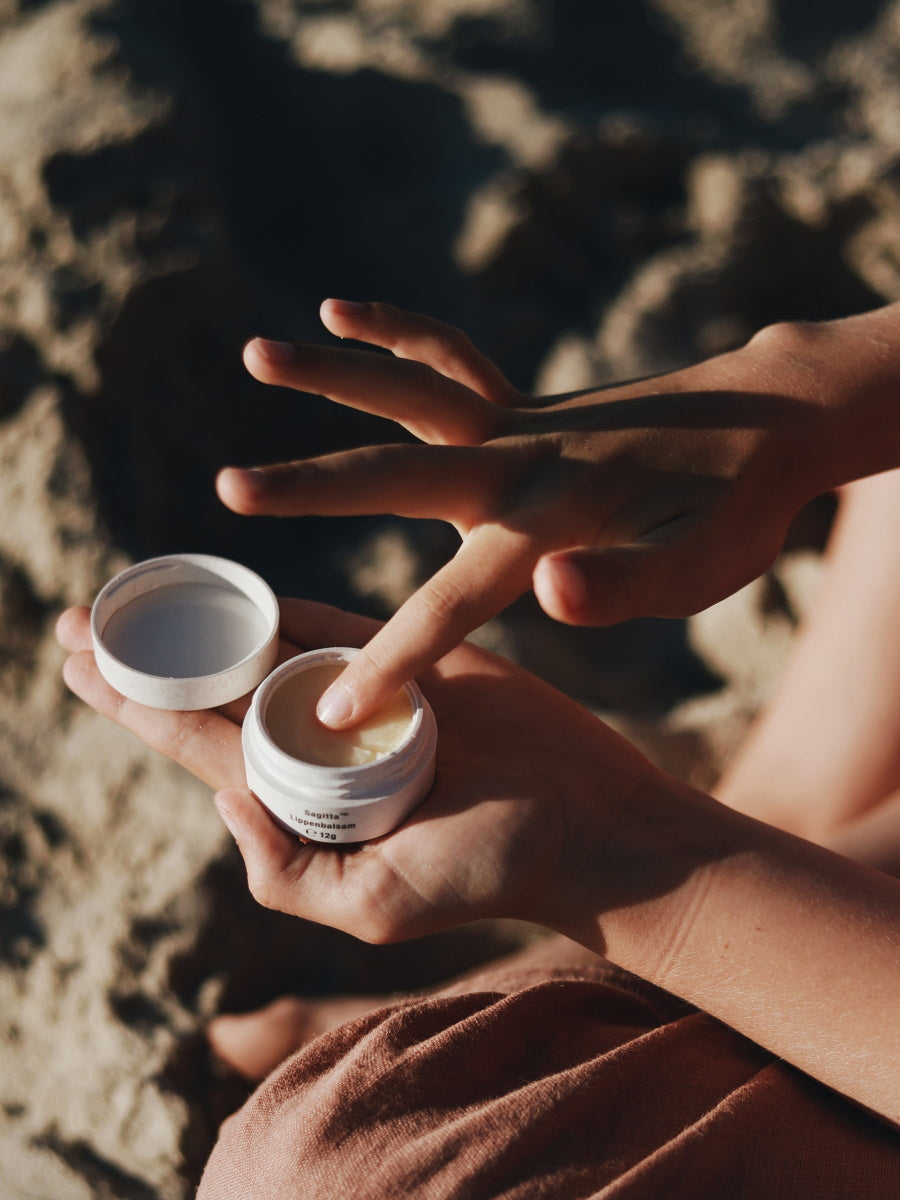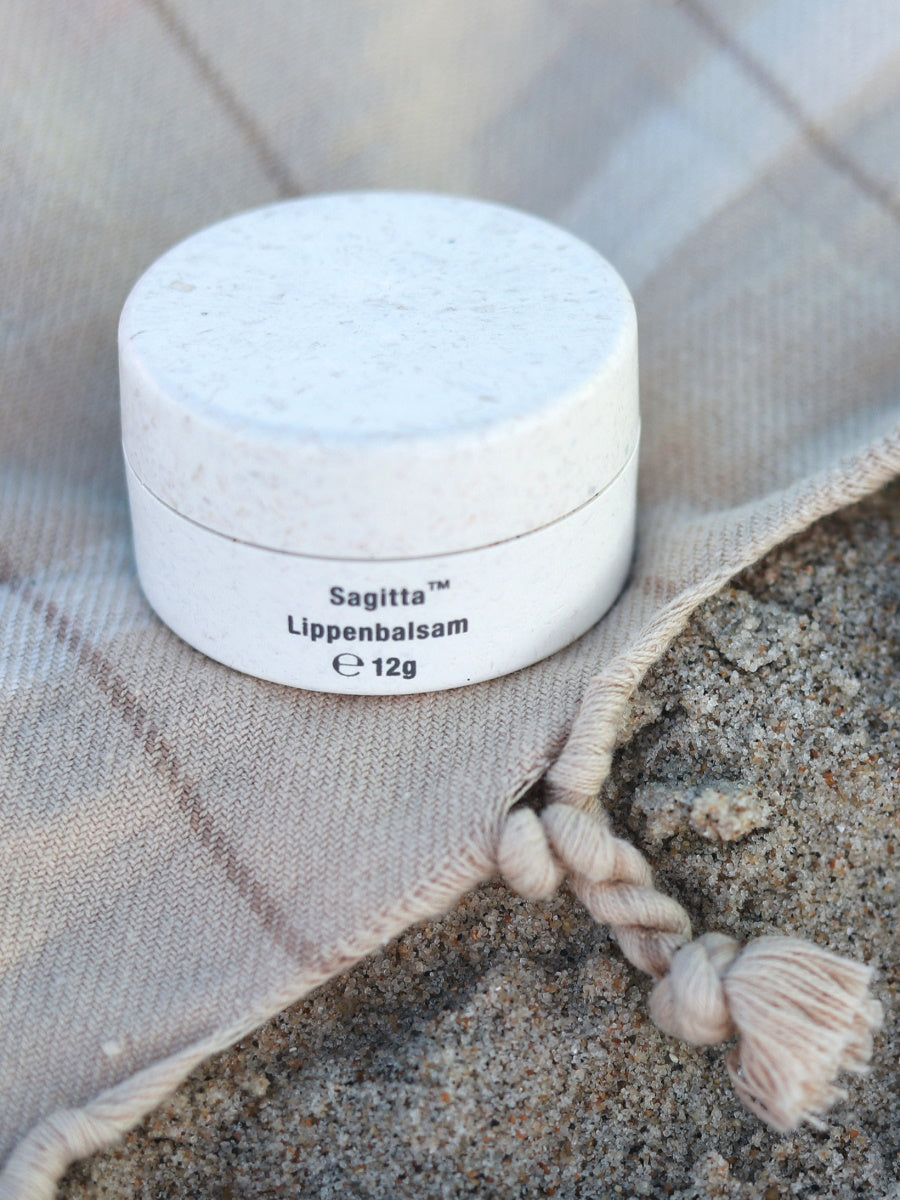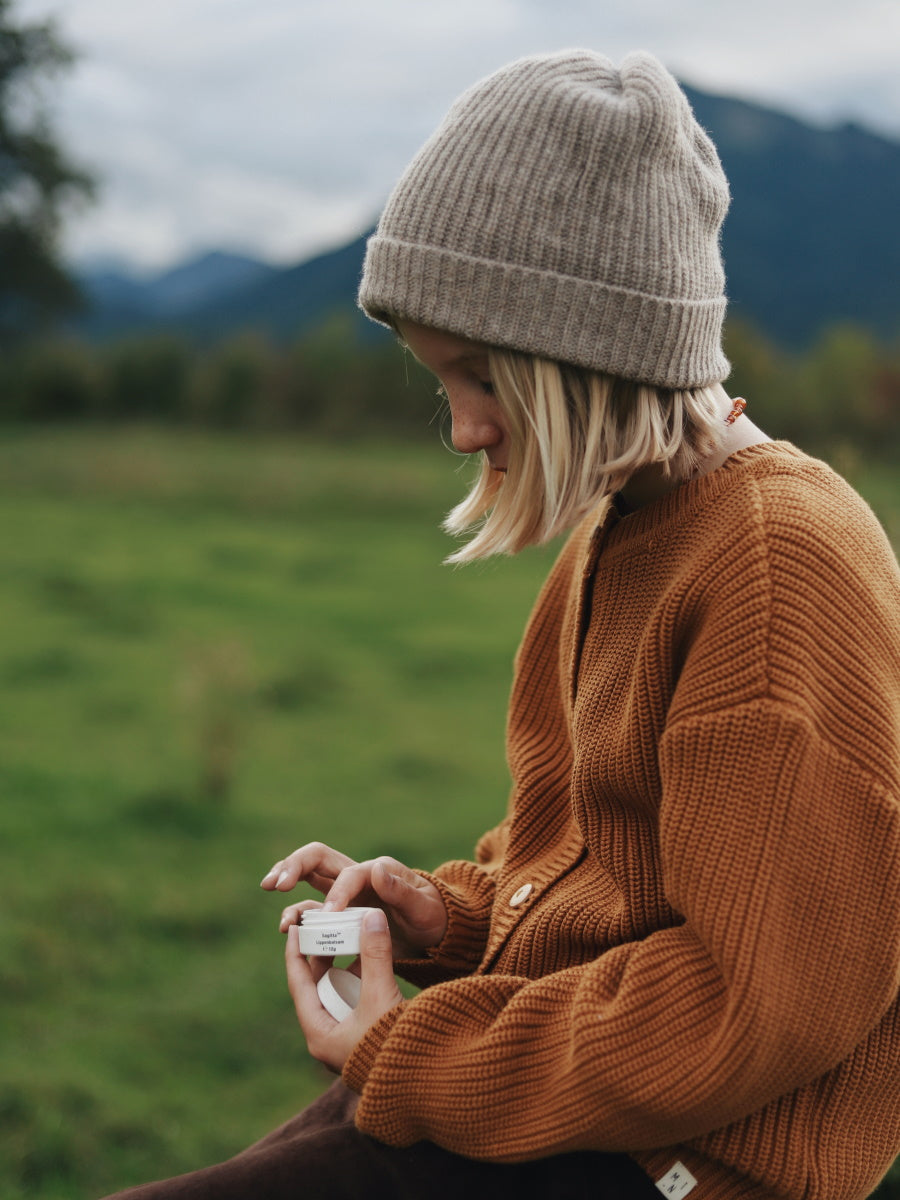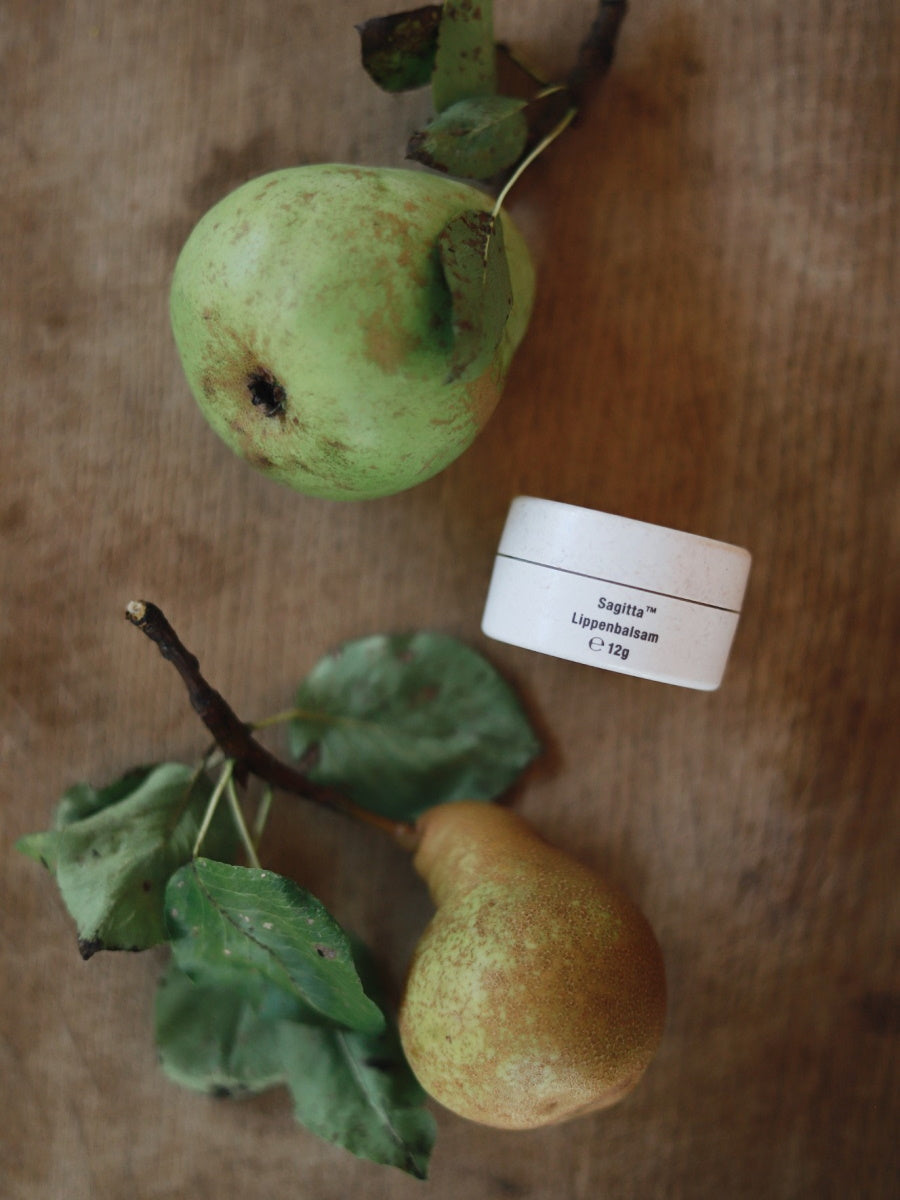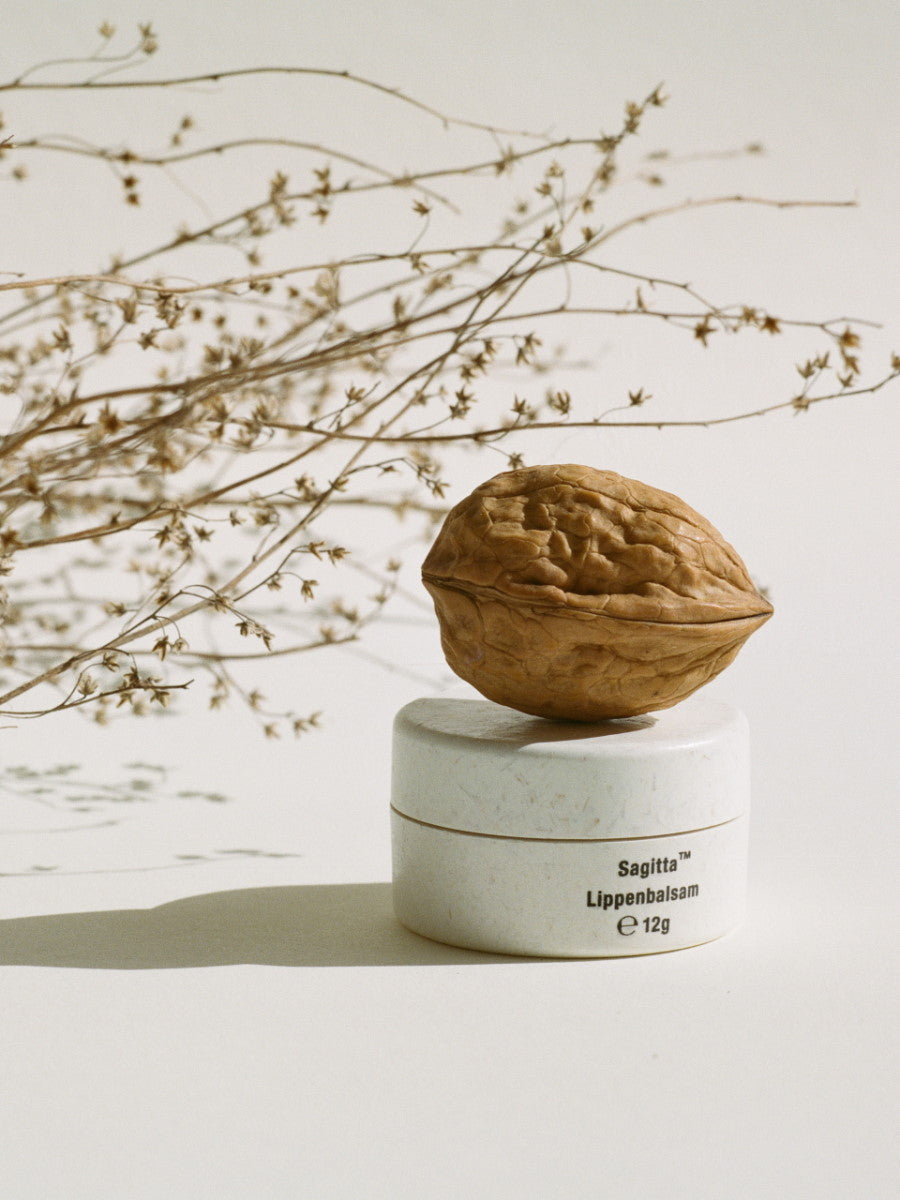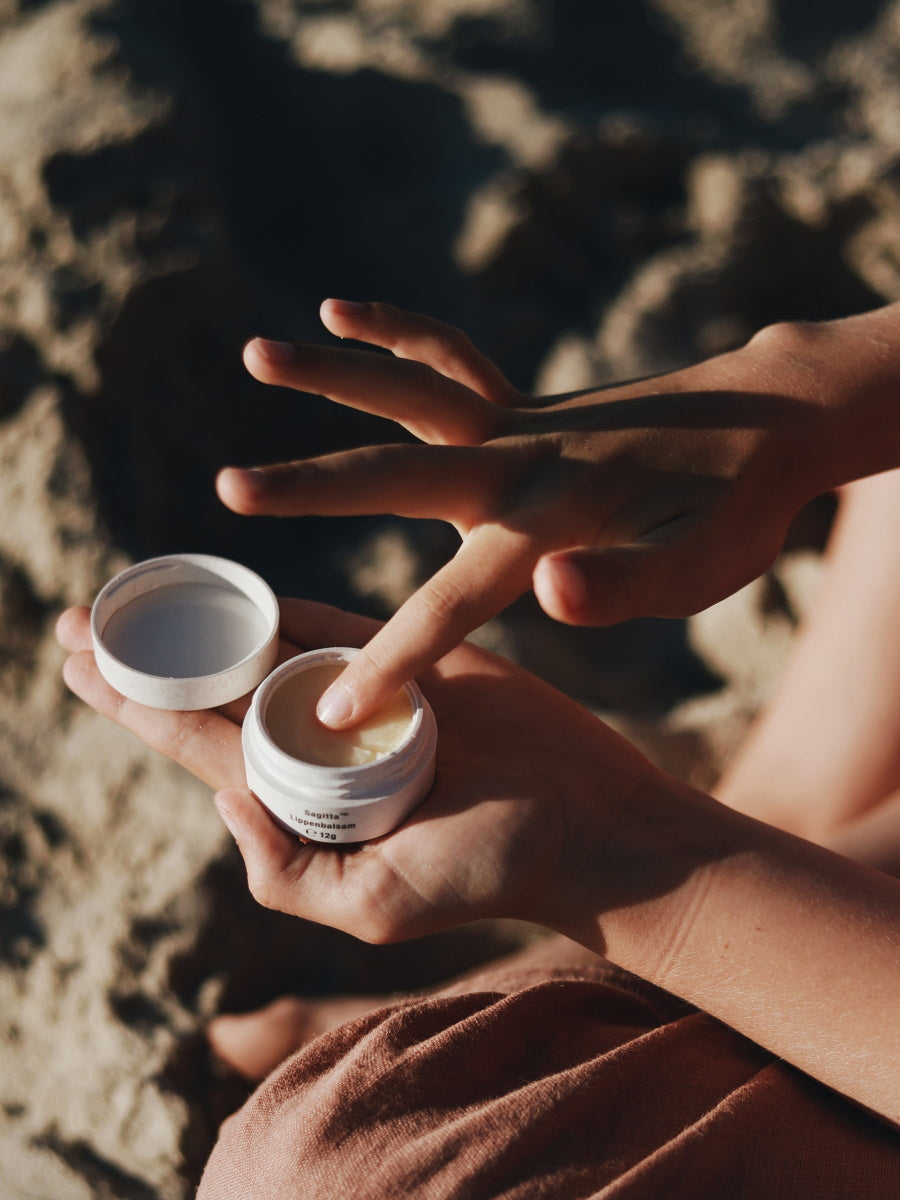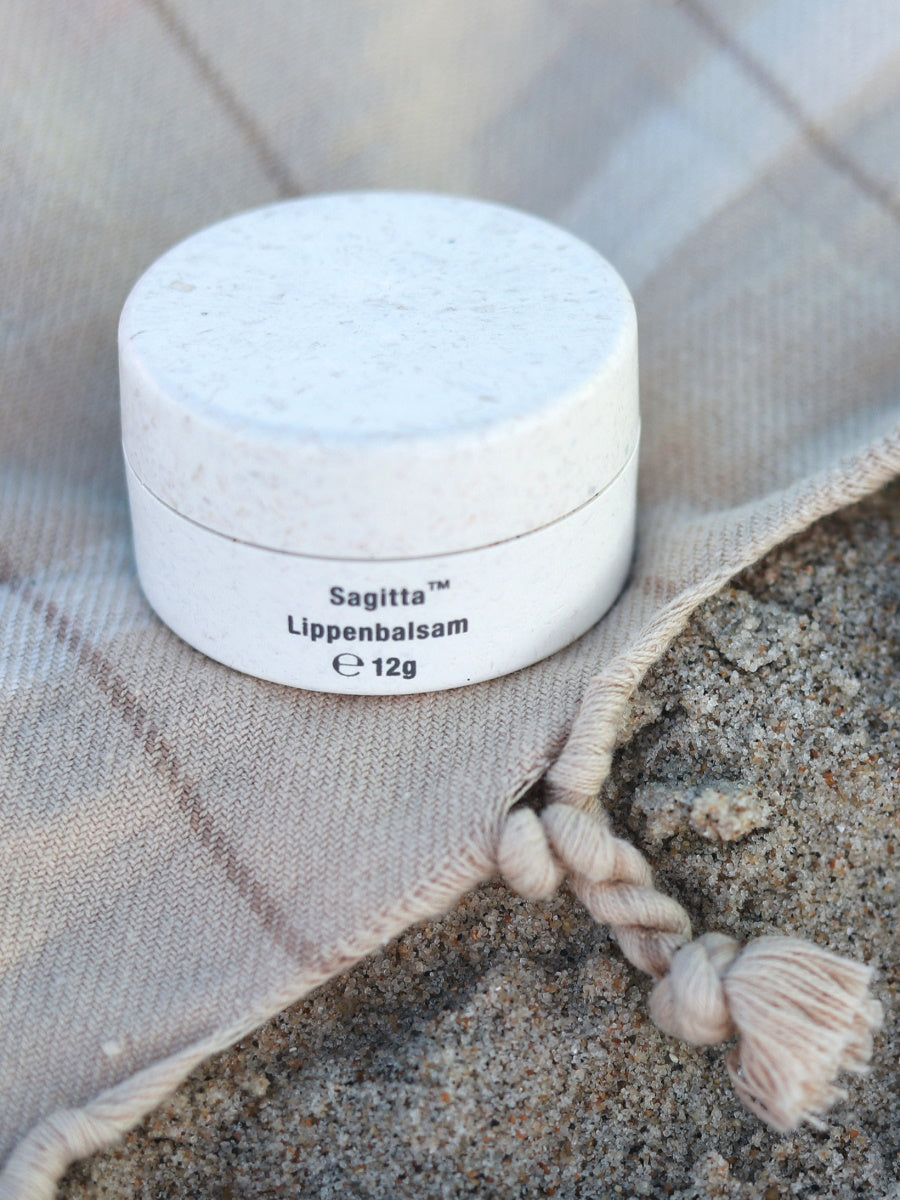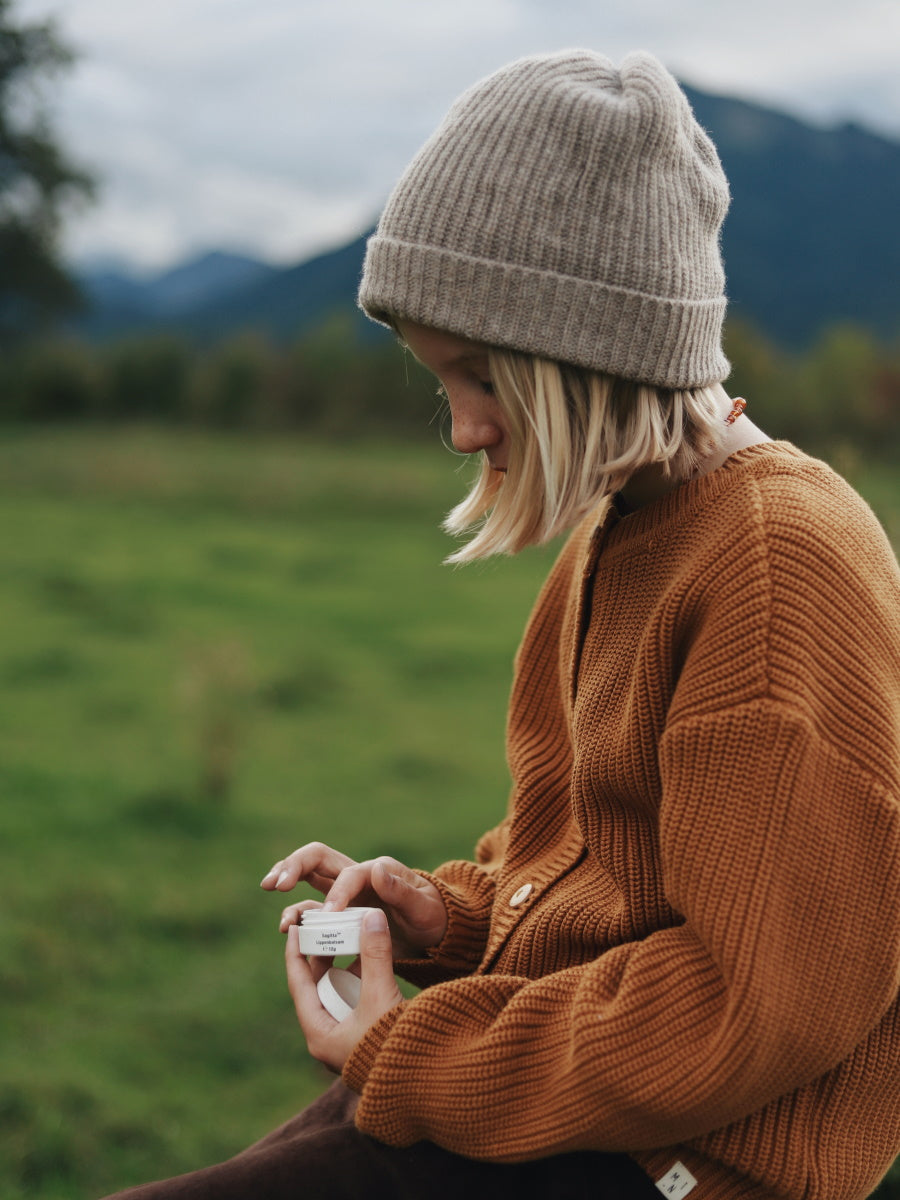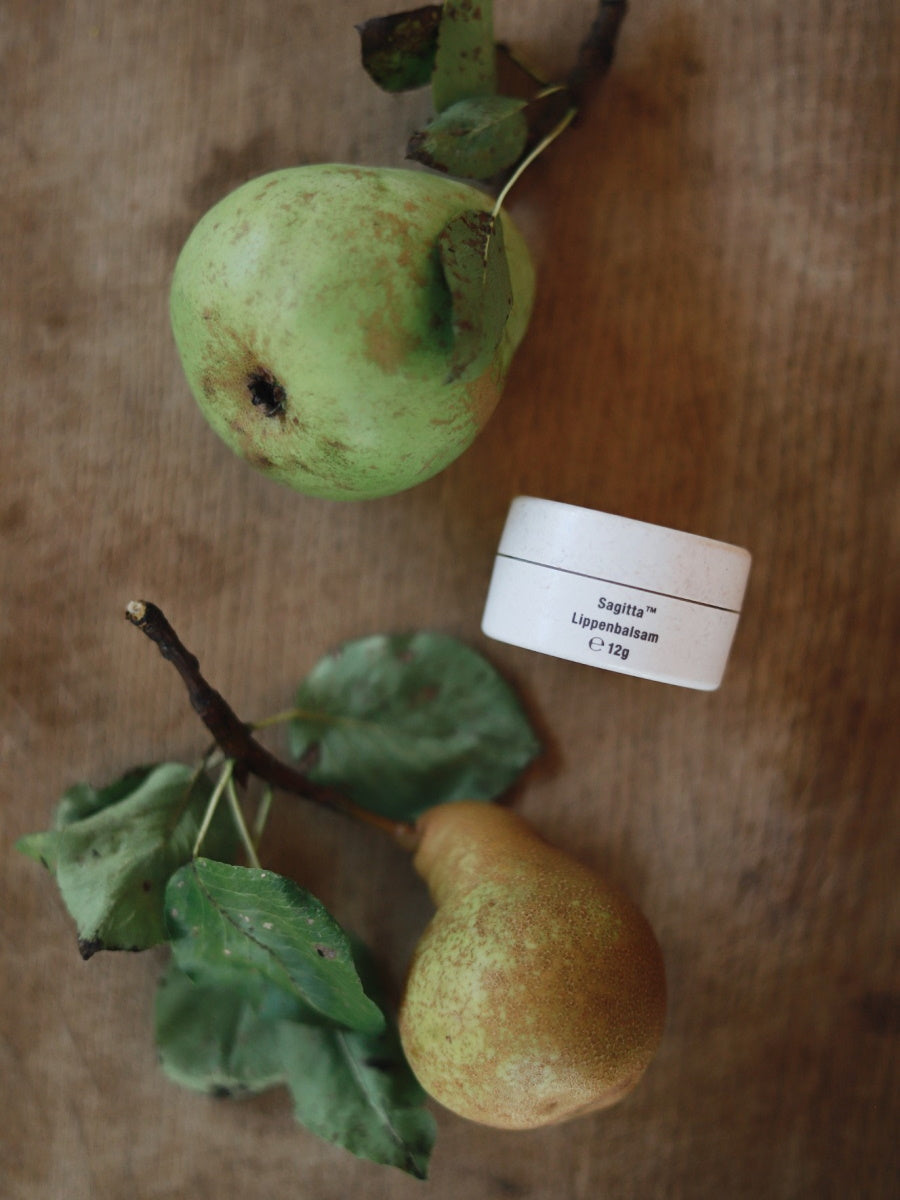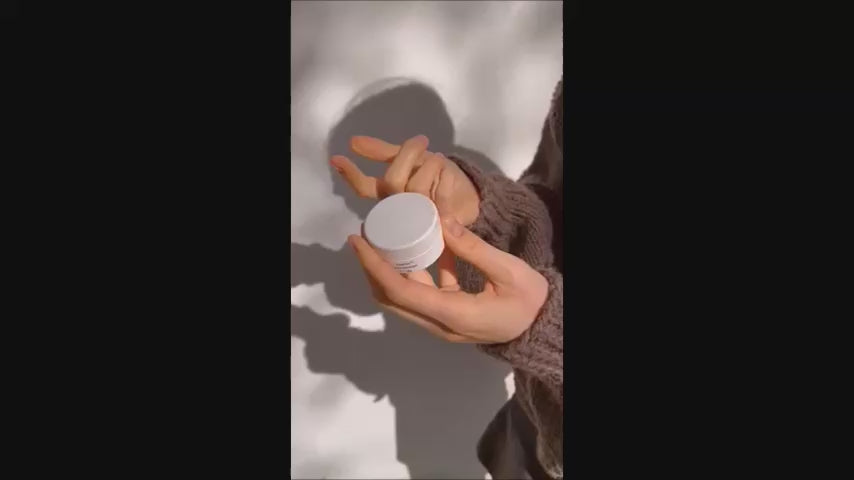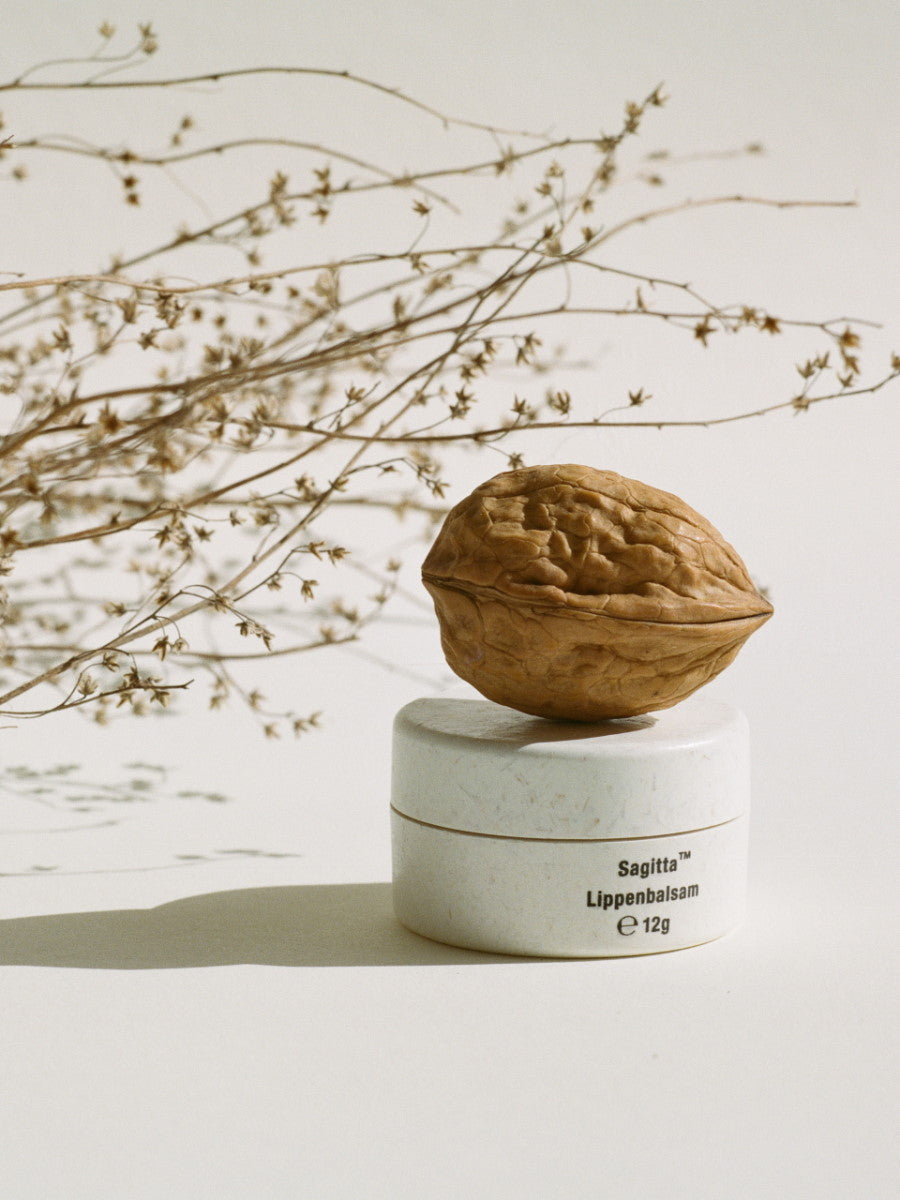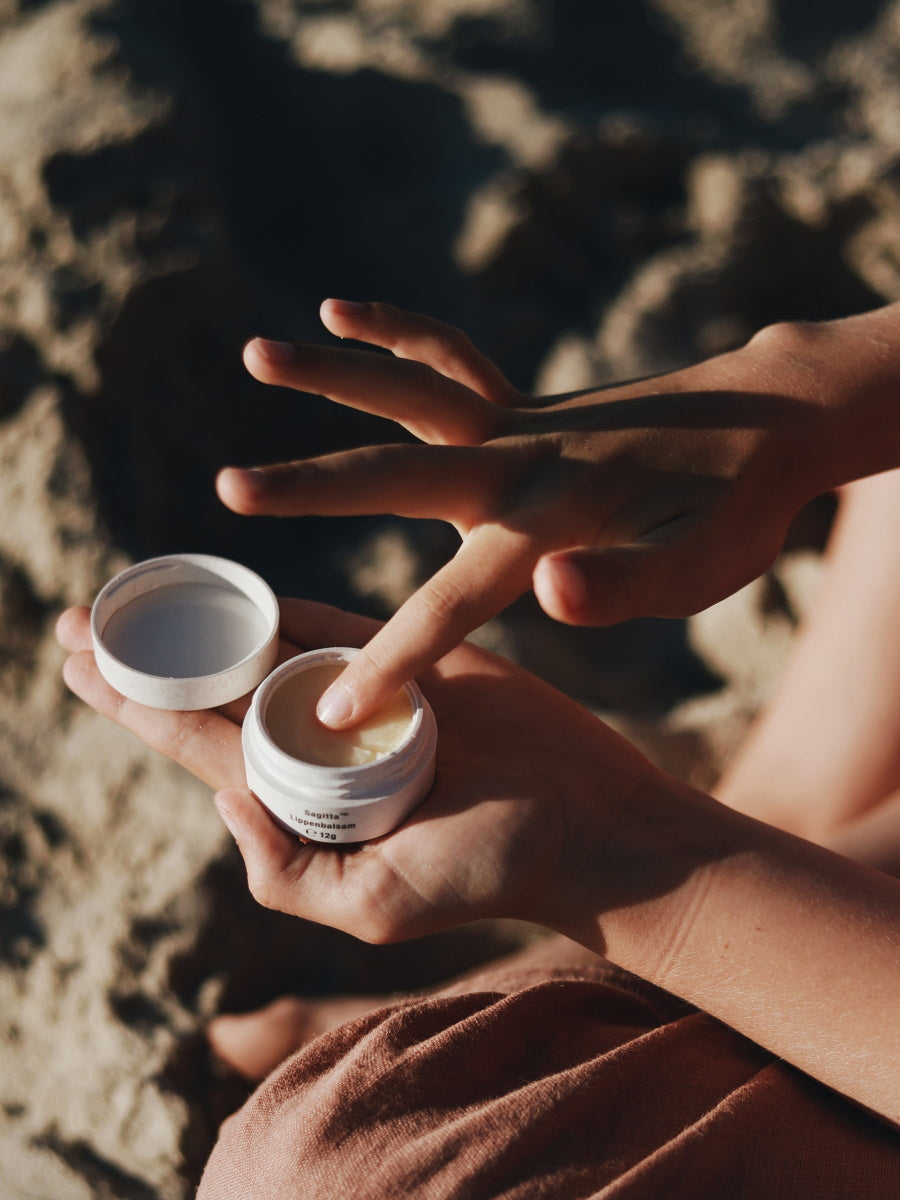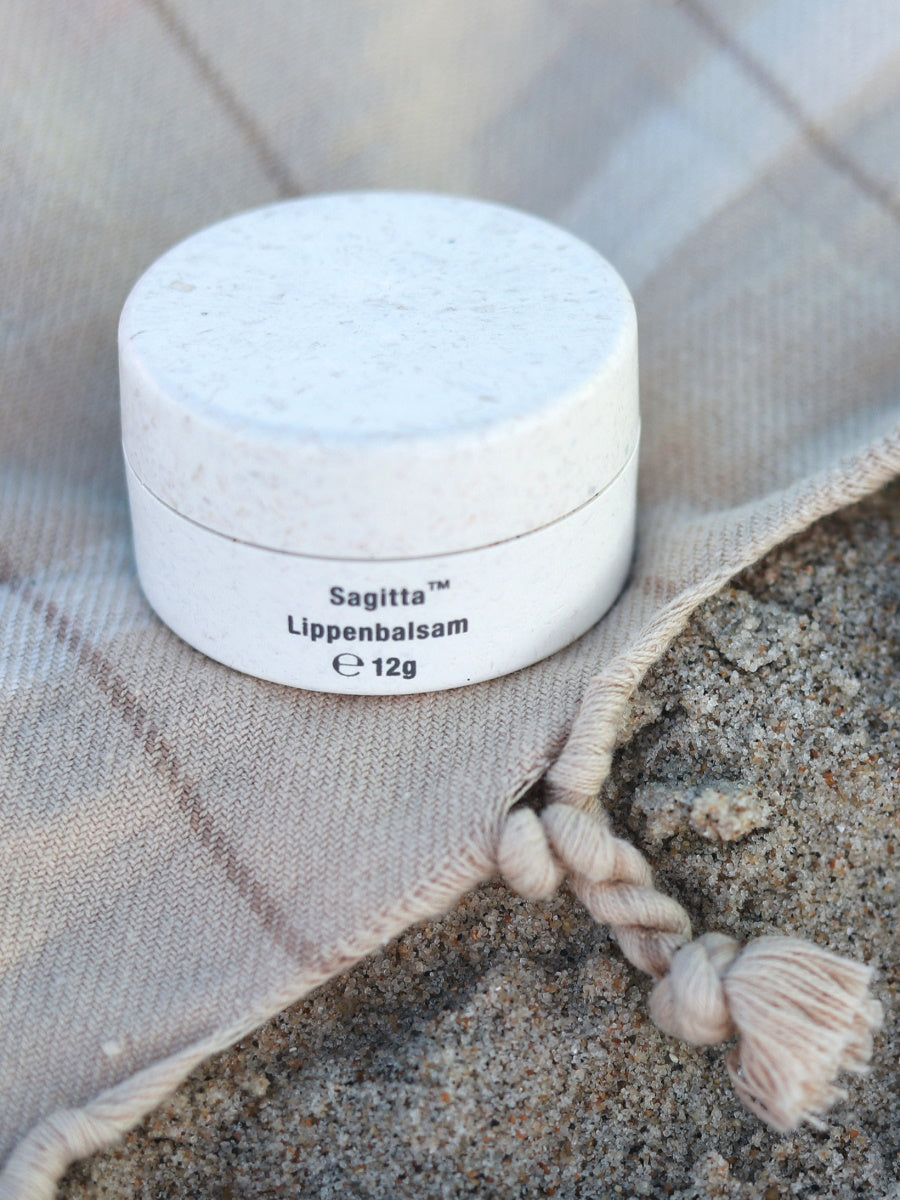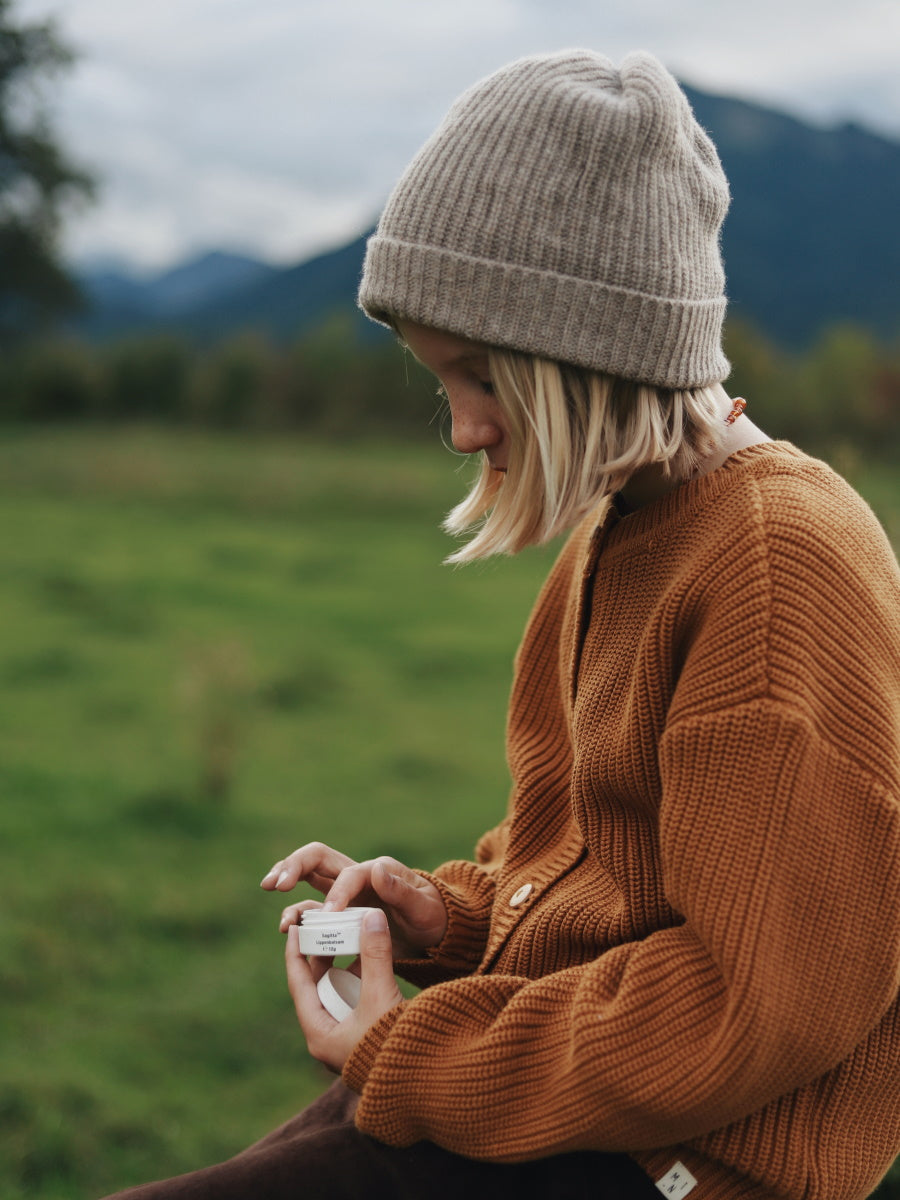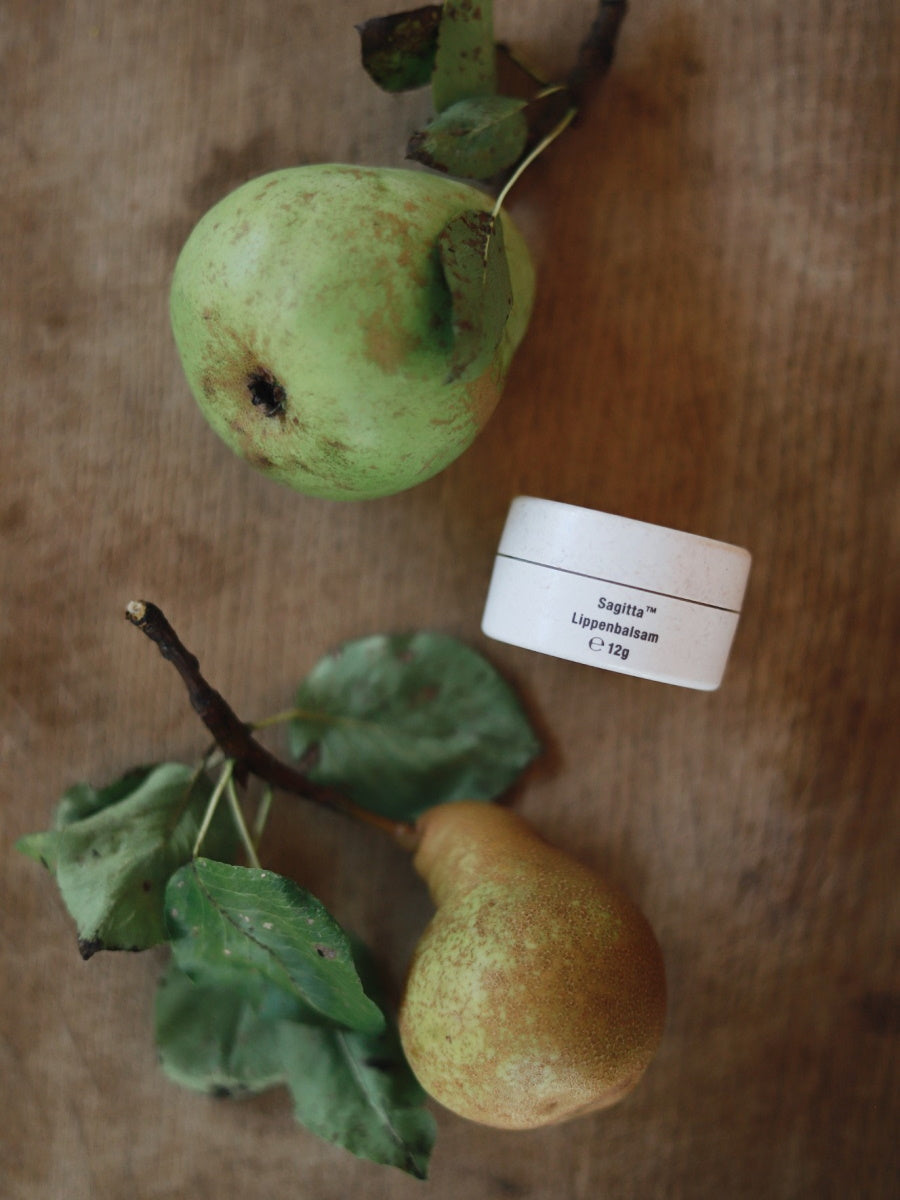 SAGITTA LIP BALM
AUF LAGER UND IN 2-4 TAGEN BEI DIR
✓ Natural rich care
✓ Without the constant need for after-cream
✓ Only six ingredients
✓ All ingredients are edible
✓ Circular product
The Sagitta lip balm provides the sensitive skin of the lips with plenty of moisture and provides it with a protective film. Valuable vegetable oils and beeswax give the lips a velvety feel and make them smooth and soft. Lips quickly become chapped and cracked, especially in the cold season, but Sagitta lip balm provides natural, rich care. For soft, naturally beautiful lips.
Applying it once is enough
Naturally beautiful lips without having to constantly reapply was our primary goal when developing the Sagitta lip balm. And the laboratory tests confirm that a single application of the lip balm is actually enough to keep the lips feeling soft and smooth for a longer period of time. Because beautiful, well-groomed lips increase your well-being and without the annoying need to apply cream, your lip care is much more relaxed.
The natural fats from shea and cocoa butter and from walnut and apricot kernel oil quickly make the lips supple again and give the Sagitta lip balm a slightly nutty scent. The beeswax helps heal stressed lips. All six ingredients - there are actually no more - are certified organic and edible, even if the lip balm has no noticeable taste and you shouldn't eat it. This means you can apply it at any time with a clear conscience and the ingredients are also completely safe for children.
The Sagitta lip balm is a circular product because it comes from nature and is completely degradable including packaging. Because the beautiful jar that contains the lip balm is made of wood, is free of microplastics and is therefore even compostable.
Very productive
The Sagitta lip balm lasts for a long time because you don't have to constantly reapply and the solid consistency of the content means that you can absorb even very small amounts with your finger. These are completely sufficient to care for your lips and give them a wonderful shine.
Contents 12 g

Organic farming
The Sagitta lip balm only contains six (!) ingredients. These are all so natural that even allergy sufferers, pregnant and breastfeeding women can use the balm without hesitation.
The ingredients come from controlled organic cultivation and are sustainable and palm oil-free. Of course, we do not use any chemical additives, heavy metals, pesticides, preservatives, parabens and microplastics.
LIVE HEALTHIER WITH HEALTHY HABITS
Make sure that your lip balm does not contain any harmful ingredients such as Contains mineral oils, paraffins or parabens. These form a waterproof film on the lips that makes them appear smooth and plump, but dries them out so much that you constantly feel the need to reapply. These substances enter the mouth through the mouth digestive tract or they enter the bloodstream through cracks in the lips and accumulate in the body.
On the other hand, natural lip balms such as the Sagitta lip balm are healthy; applying them once is enough to keep your lips full and soft for a longer period of time. Its ingredients make it healthy and edible, even if it is not intended to be eaten.

Our tip: It's better to apply Sagitta lip balm than lick your lips frequently. Moistening your lips with your tongue immediately relieves the feeling of tightness, but as the saliva evaporates, additional moisture is removed and the skin becomes even drier than before. This can cause your lips to crack easily during the cold season.
INGREDIENTS
Shea butter, walnut kernel oil, apricot kernel oil, beeswax, cocoa butter, natural vitamin E.
INCI: Butyrospermum Parkii, Cera Alba, Juglans Regia Oleum, Prunus Armeniaca Oleum, Theobroma Cacao Oleum
THIS IS HOW THE MAIN INGREDIENTS WORK
Shea butter is obtained from the fruits of the shea tree, which grows in Africa. The seeds are traditionally processed by hand into a buttery vegetable fat that contains a high proportion of skin-friendly fatty acids and vitamin E. Shea butter provides the skin with a lot of moisture and relieves the feeling of dry and irritated skin.

Walnut kernel oil Due to its high linoleic acid content, it is absorbed particularly quickly into the skin and contributes to the natural renewal of skin cells. It can make dry, cracked skin supple again. It is also suitable for sensitive skin areas such as the lips.
Apricot kernel oil is a base oil that is so mild that it is well tolerated even by sensitive, irritated and irritated skin. It has a smoothing and calming effect on the skin and is well absorbed.
Beeswax moisturizes the skin and at the same time forms a light protective film on the skin, which serves as a barrier against harmful environmental influences. This protective film does not clog the pores, but allows the skin to breathe and has a soothing effect on dry skin and skin irritations. Provitamin A (beta-carotene), which is abundant in beeswax, supports the renewal of skin cells, leaving the skin feeling smooth and elastic.
Vitamin E is a collective term for fat-soluble substances, which also includes the tocopherol used here. It helps protect the skin and repair damage to the skin barrier. Together with vitamins A and C, vitamin E is one of the antioxidants whose job is to protect the skin from free radicals.
APPLICATION
Apply the lip balm to your lips with your fingertip and spread evenly. A tiny amount is enough because Sagitta lip balm is very effective. This means your lips are always well protected and feel soft, full and cared for. Particularly recommended in the cold season, in wind and weather and in the sauna.
REVIEWS
"I've been using the lip balm for about two weeks now and I'm very impressed. You need very little to get supple lips. I apply it two to three times a day. I would buy it again and again."
Claudia H.
"The lip balm is great for my handbag. I take it out, open it and simply turn the jar on my lips. The balm is so solid that no pieces come off. And it doesn't turn white. So it doesn't leave a white film on my lips . Applying it once is actually enough for a long time. I'm really excited about the new lip balm!"
Alexa V.
FAST SHIPPING WITH DHL (2-3 DAYS IN DE)
30 DAY SATISFACTION GUARANTEE
BUYER PROTECTION WITH TRUSTED SHOPS
BONUS PROGRAM FOR LOYAL CUSTOMERS