You can order free shipping in DE from an order value of €50 or more 📦. To AT, CH, BE, DK, NL, LU from 75 €!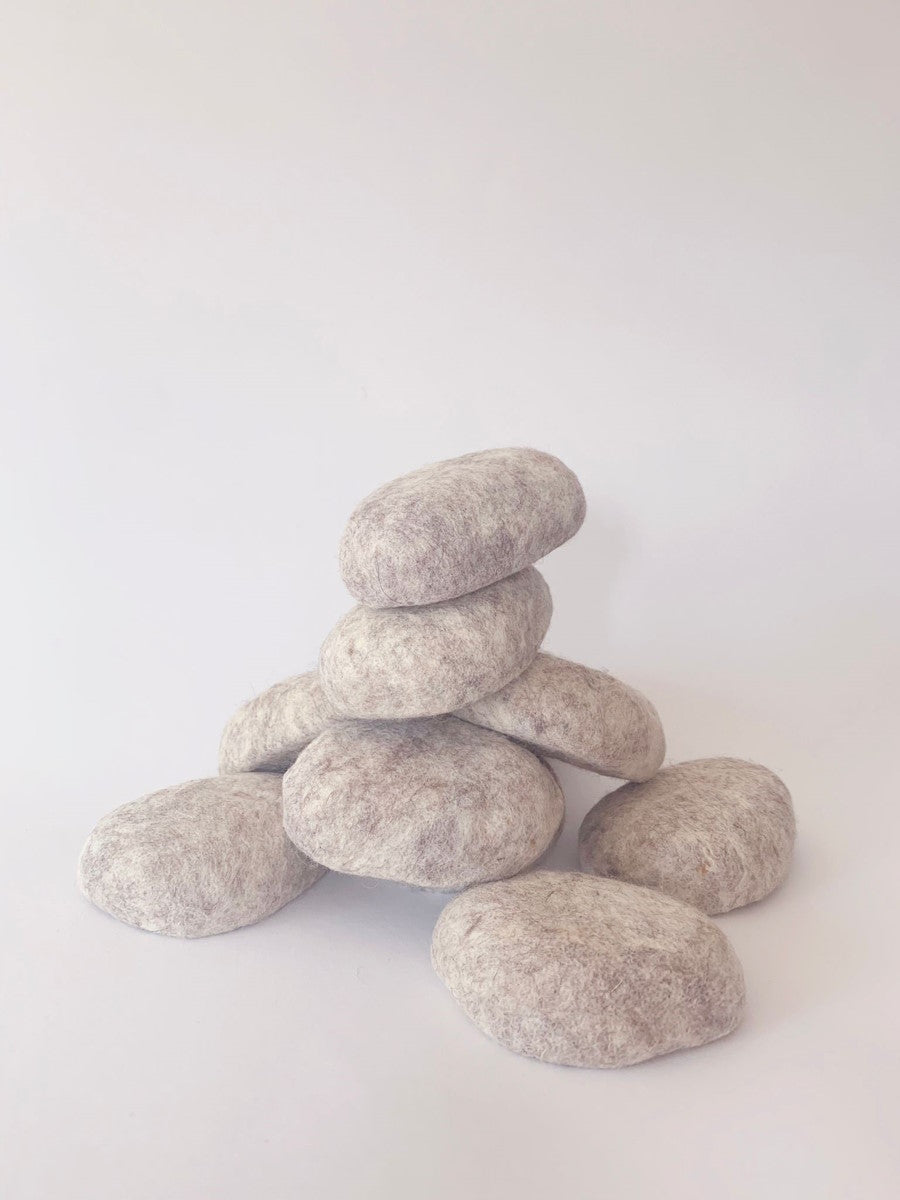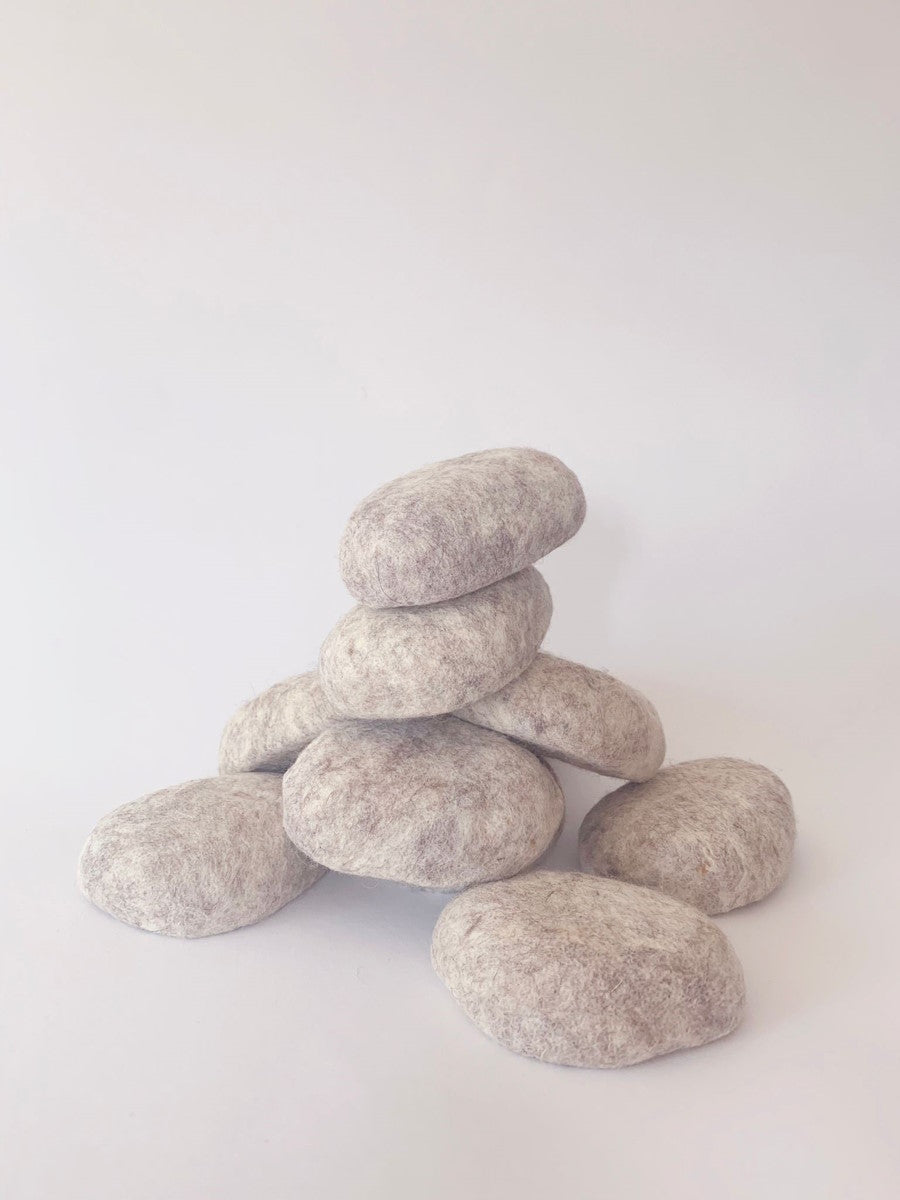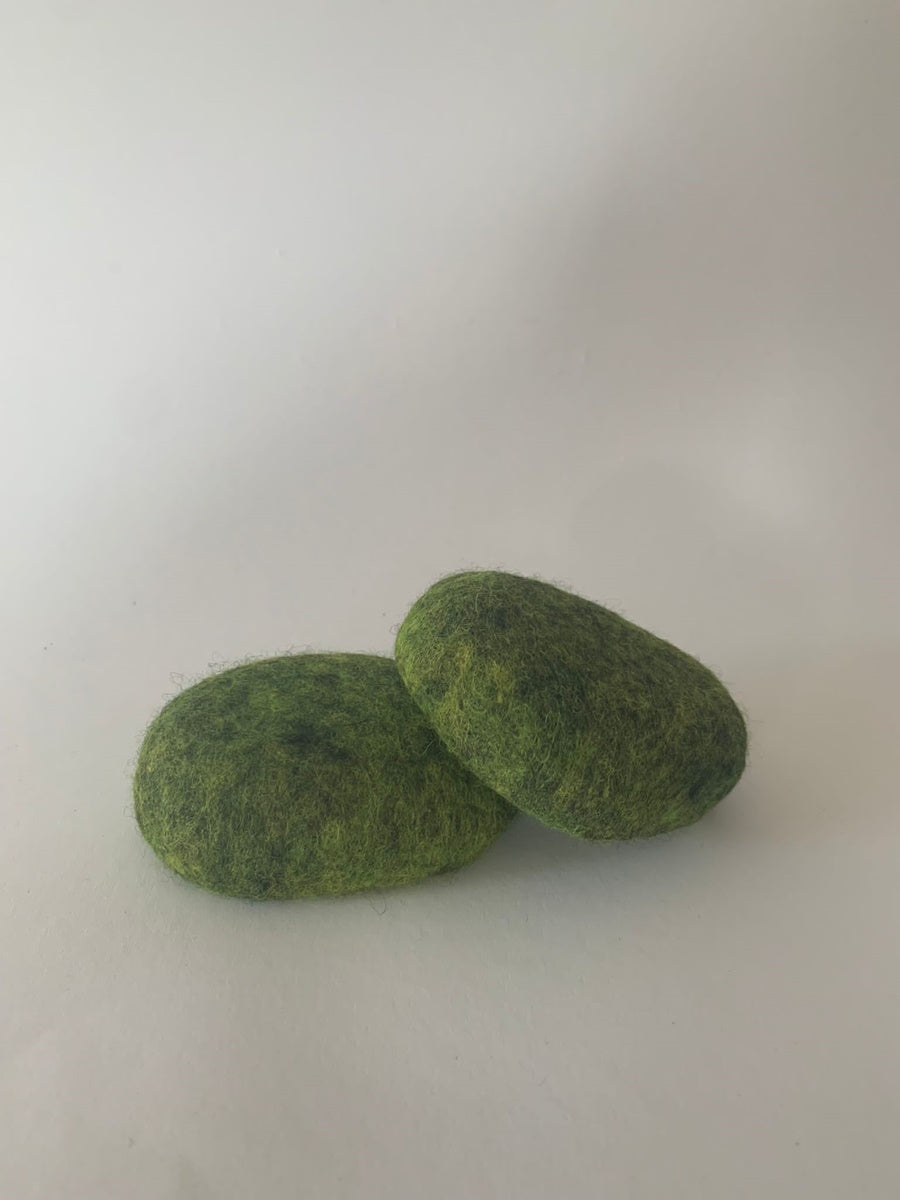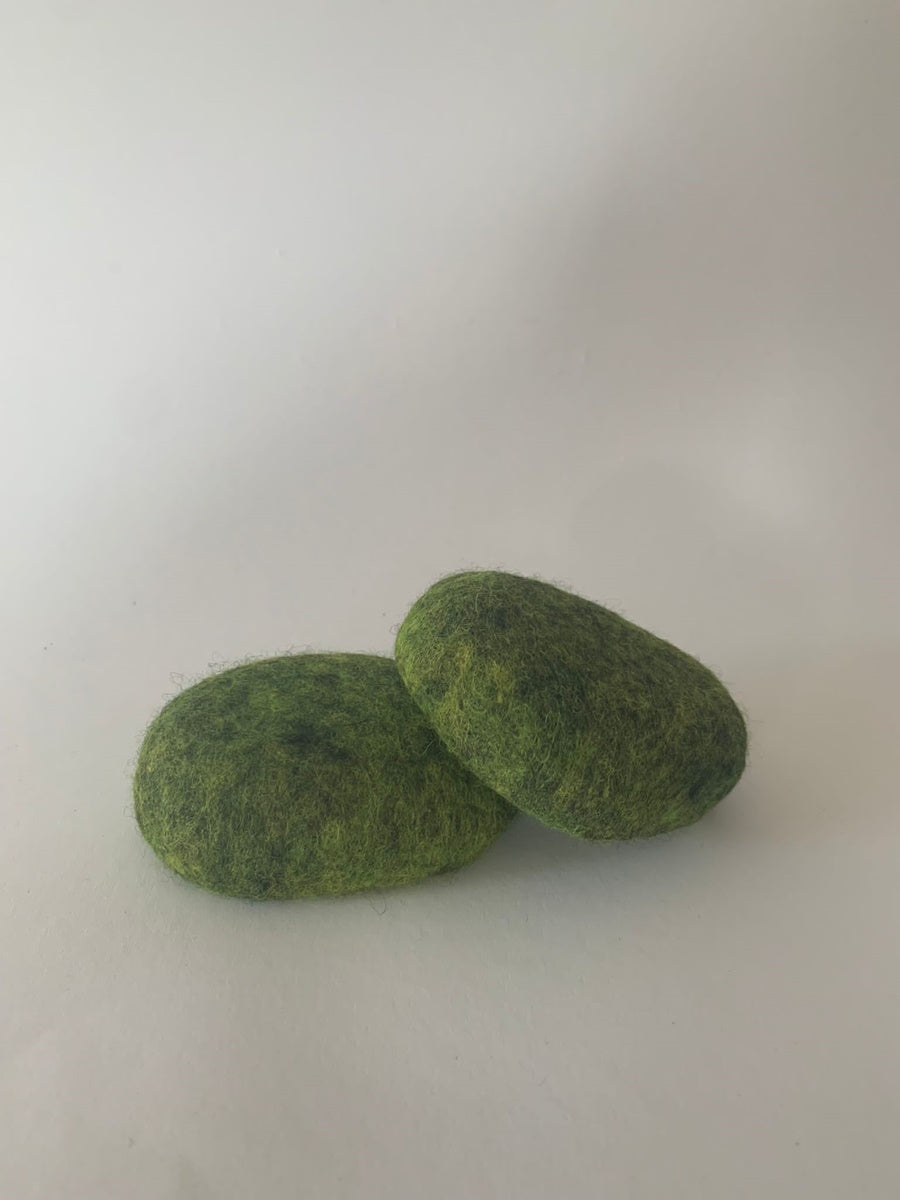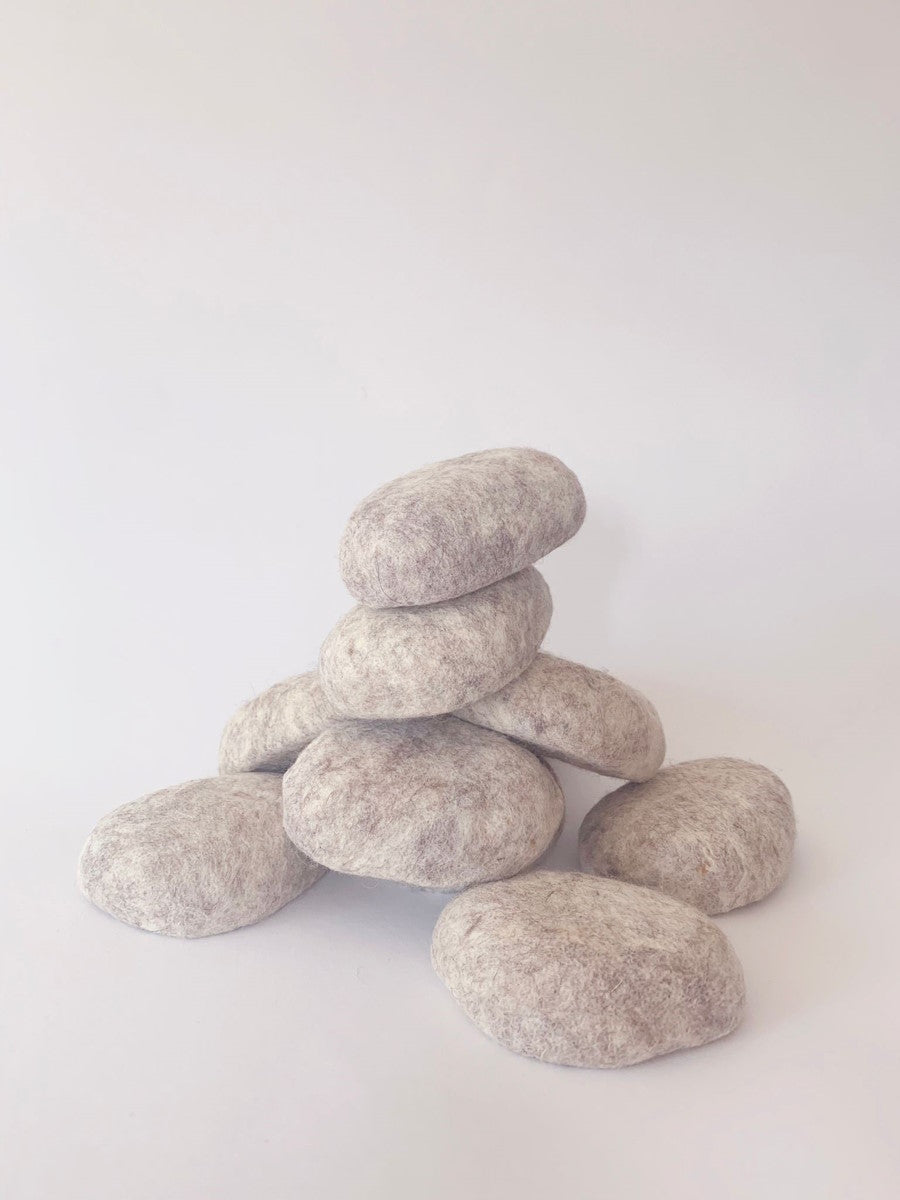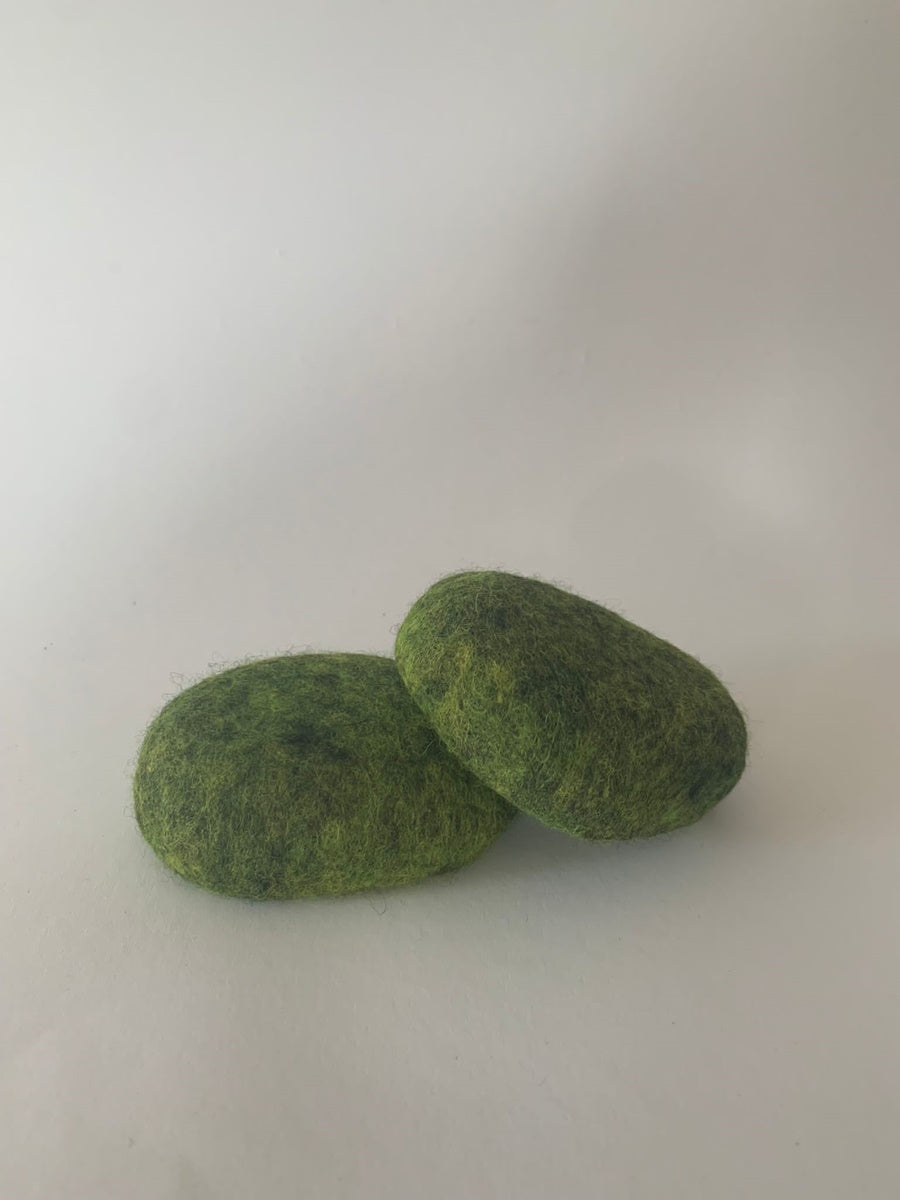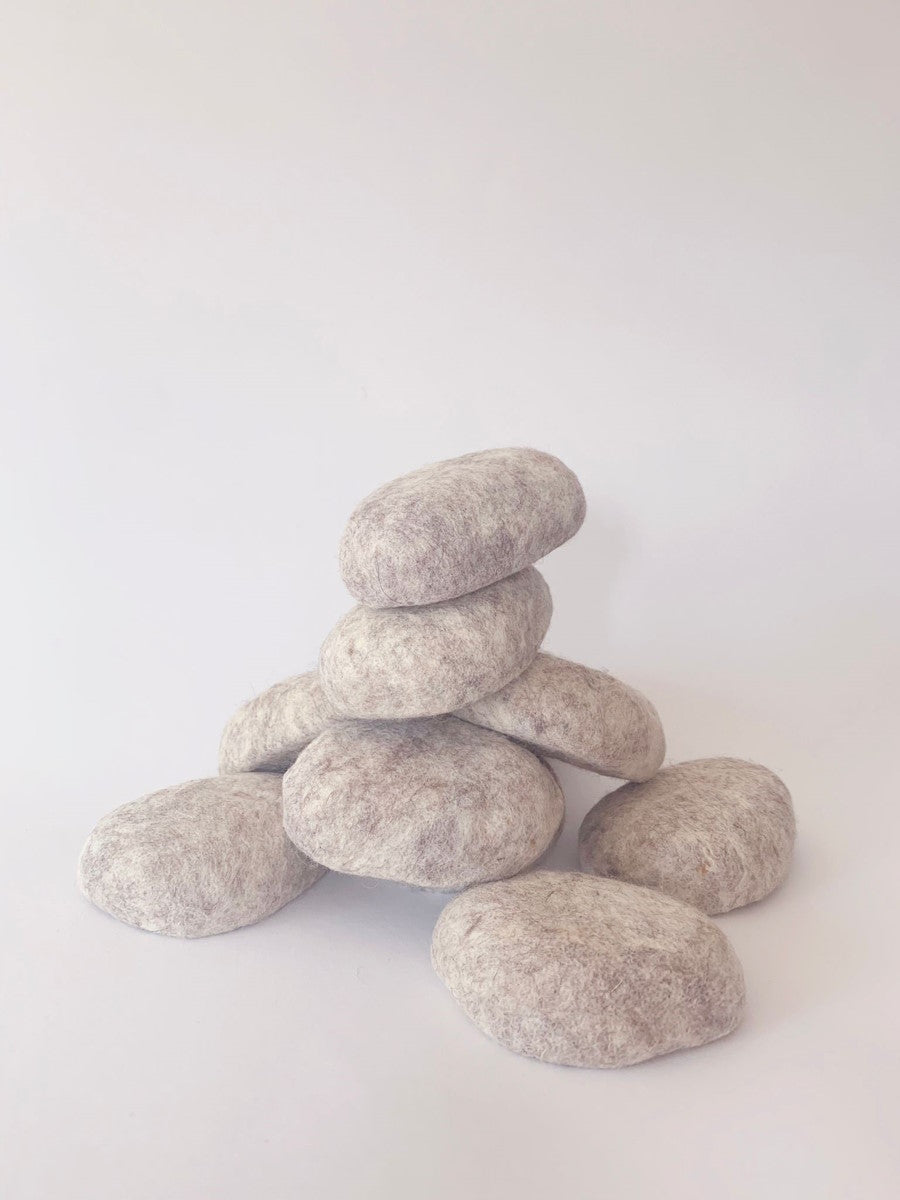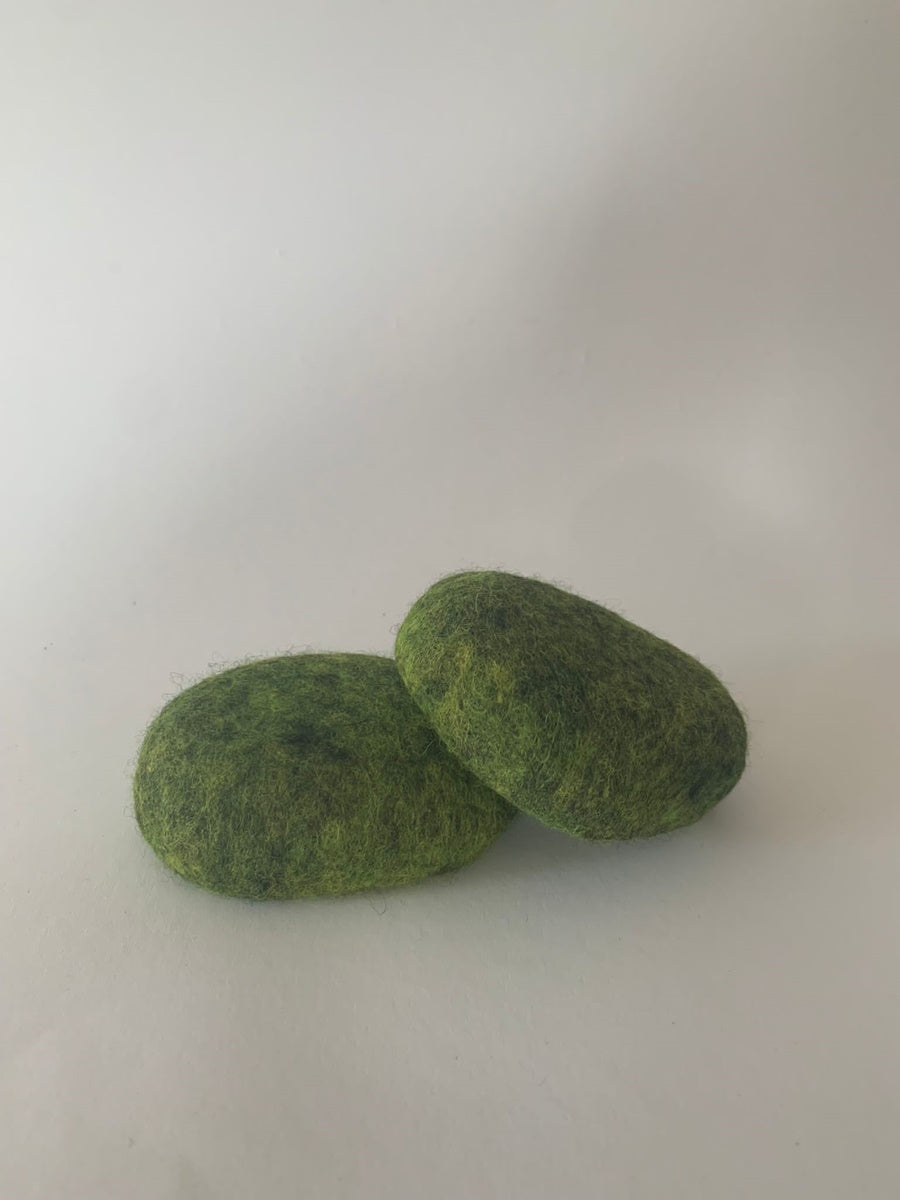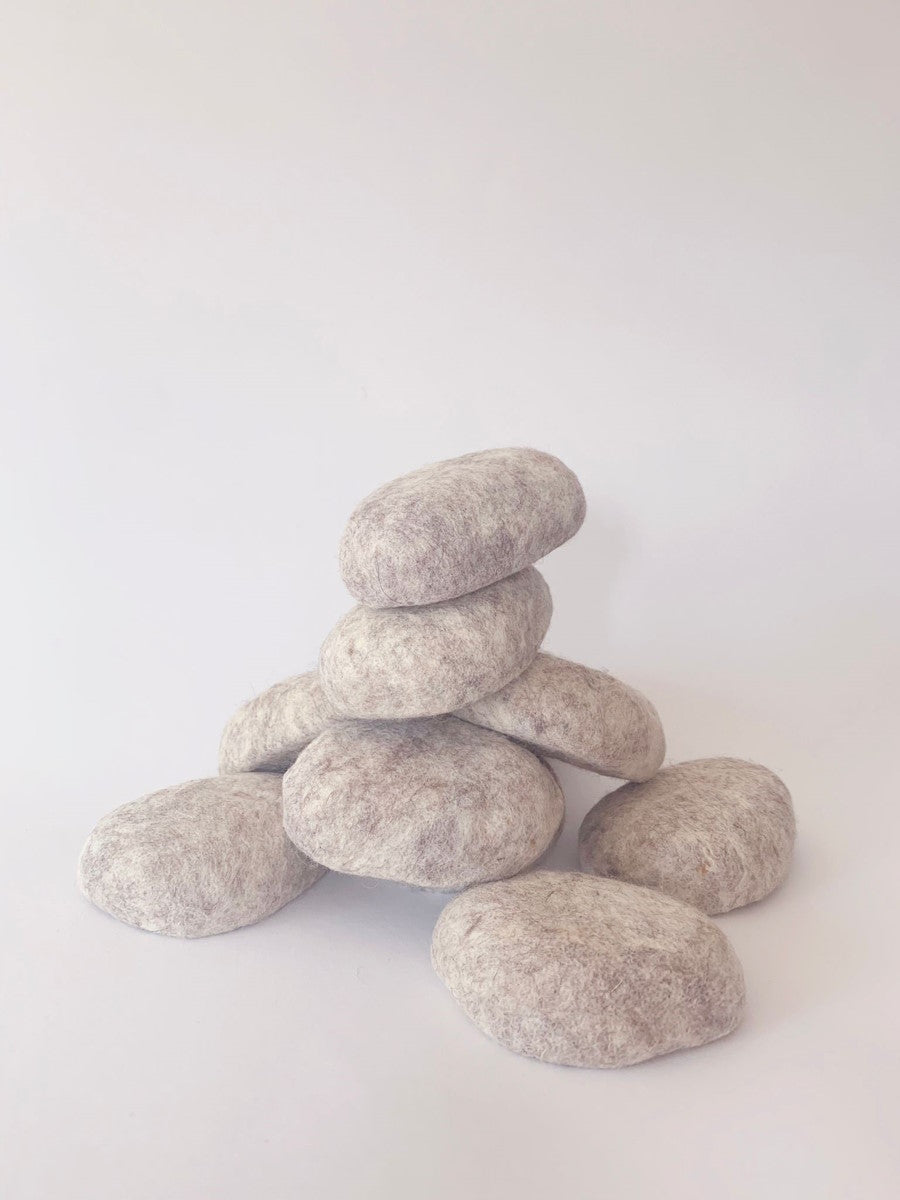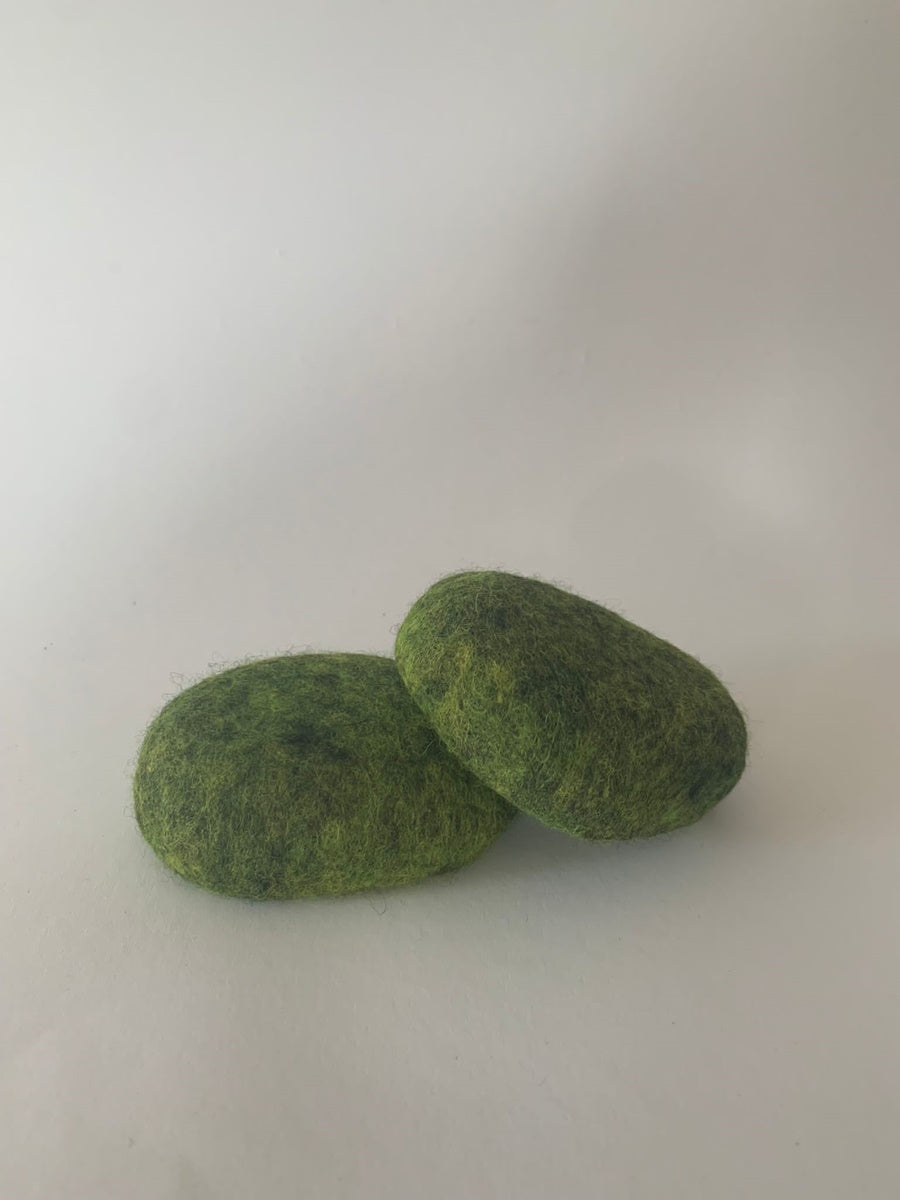 SAGITTA FELT BODY SOAP
AUF LAGER UND IN 2-4 TAGEN BEI DIR
✓ Hand-boiled almond oil soap
✓ For sensitive skin
✓ Wet felted with organic wool
✓ Contains a lot of natural lanolin
✓ Gentle mass effect
The Sagitta felt soap is a handmade almond oil soap with a fresh, summery scent of lemongrass. The production of natural soaps in a wool coat is very complex. First they are hand-boiled using a gentle cold process according to old traditions and then individually wet-felted using loving handwork. With this felting method, the felt lies very tightly against the soap.

The mild almond oil for the body soap is obtained from the kernel of the almond. It contains important minerals, many B vitamins and protects the skin with a natural UV filter. It nourishes the skin and leaves the skin feeling soft and velvety.

Our felt artist lives and works on the Canary Island of La Palma. She uses pure organic sheep's wool for her creations, which meets German standards and is cleaned without chemical detergents. The wool is dyed exclusively with organic dyes. This gentle treatment preserves a lot of valuable lanolin in the felted wool, which moisturizes and protects the skin.

For sensitive skin
When the felt soap is moistened, it develops a light, fine foam and feels indescribably soft on the skin. The combination of soap and felt cleans and nourishes the skin and is a real treat, especially for sensitive skin. Thanks to the light peeling and massage effect, it frees the skin of dead skin cells and stimulates blood circulation.

If the felt soap is still wet after use, it cannot dissolve and come out of the felt coat because it wraps it tightly. This means it is sufficient for many, many showers and lasts significantly longer than a soap without a wool coat. The soap can be used without leaving any residue. There are no annoying soap residues and at the end only a small felt pad is left.
The felt soaps are each available as a limited edition in style"stone felt" Marbled in white and gray and in style "Moss felt" marbled in green.
Tip: Your laundry or wardrobe is the ideal storage place for your felt soap. It's dry and dark there. Since it smells delicately of lemongrass, you can bring a touch of summer freshness into your closet until you finally use it in the bathroom to pamper your skin.

Contents approx. 90 g
Organic farming
The ingredients of this body soap come from controlled organic cultivation and are palm oil-free. Of course, we do not use any chemical additives, heavy metals, pesticides, preservatives, parabens and microplastics.
LIVE HEALTHIER WITH HEALTHY HABITS
Use body soap instead of shower gel for washing and showering. Most shower gels, including natural cosmetics, contain surfactants that can have an unfavorable effect on the skin flora. With a Sagitta Felt body soap you protect your sensitive skin from these sometimes very aggressive ingredients. The The light peeling effect frees the skin of dead skin cells and the light massage stimulates blood circulation. Highly recommended for dry skin and skin diseases such as neurodermatitis.
Feel free to skip applying cream to your skin after showering or washing. The felt body soap with its rich active ingredients leaves your skin looking wonderfully soft and cared for, even without additional body lotion. And your skin will thank you because it is basically able to provide itself with sufficient moisture. She pulls these out of the air and out of her own body. So drink one or two more glasses of water if you want to do something good for your skin.
INGREDIENTS
Ingredients: Olive oil, coconut oil, almond oil, shea butter, castor oil, glycerin, La Palma sea salt, citronellol

INCI: Sodium Olivate, Sodium Cocoat, Sodium Almondate, Sodium Shea Butterate, Sodium Castorate, Glycerin, Sea Salt, Citronellol

HOW THE MAIN INGREDIENTS WORK:

olive oil consists of approximately 85% unsaturated and 15% saturated fatty acids. The unsaturated fatty acids in particular make olive oil a real powerhouse in skin care. It contains plenty of linoleic acid, which is also an essential component of our outermost layer of skin and can help, for example, to reduce age spots. Olive oil is slowly absorbed into the skin and therefore has enough time to fully develop its active ingredients against dry and rough skin. Cold-pressed, it not only contains plenty of vitamin E for cell renewal, but also valuable polyphenols that catch free radicals in the skin and thus protect the skin cells from premature aging.
almond oil contains a particularly high amount of unsaturated fatty acids, important minerals and many B vitamins. It nourishes the skin mildly and is anti-irritating and protects it with a natural UV filter.
Shea butter is obtained from the fruits of the shea tree, which grows in Africa. The seeds are traditionally processed by hand into a buttery vegetable fat that contains a high proportion of skin-friendly fatty acids and vitamin E. Shea butter provides the skin with a lot of moisture and relieves the feeling of dry and irritated skin.
castor oil has a skin-protecting and skin-caring effect. It keeps the skin in good condition and makes it smooth and supple. It also protects the skin from external influences.
La Palma sea salt contains valuable minerals and thus supports the skin's self-healing powers. It softens calluses and dry skin areas and stimulates healing. Sea salt can also have antibacterial, disinfectant and anti-inflammatory effects.

Citronellol is a flavoring fragrance of plant origin.
APPLICATION
Briefly lather the Sagitta felt body soap with water and rub the felt soap over your wet body. Then rinse off the soap foam as usual.


Tip: In most cases it is not necessary to apply body lotion or cream. Just try out how it feels for you.
FAST SHIPPING WITH DHL (2-3 DAYS IN DE)
30 DAY SATISFACTION GUARANTEE
BUYER PROTECTION WITH TRUSTED SHOPS
BONUS PROGRAM FOR LOYAL CUSTOMERS