You can order free shipping in DE from an order value of €50 or more 📦. To AT, CH, BE, DK, NL, LU from 75 €!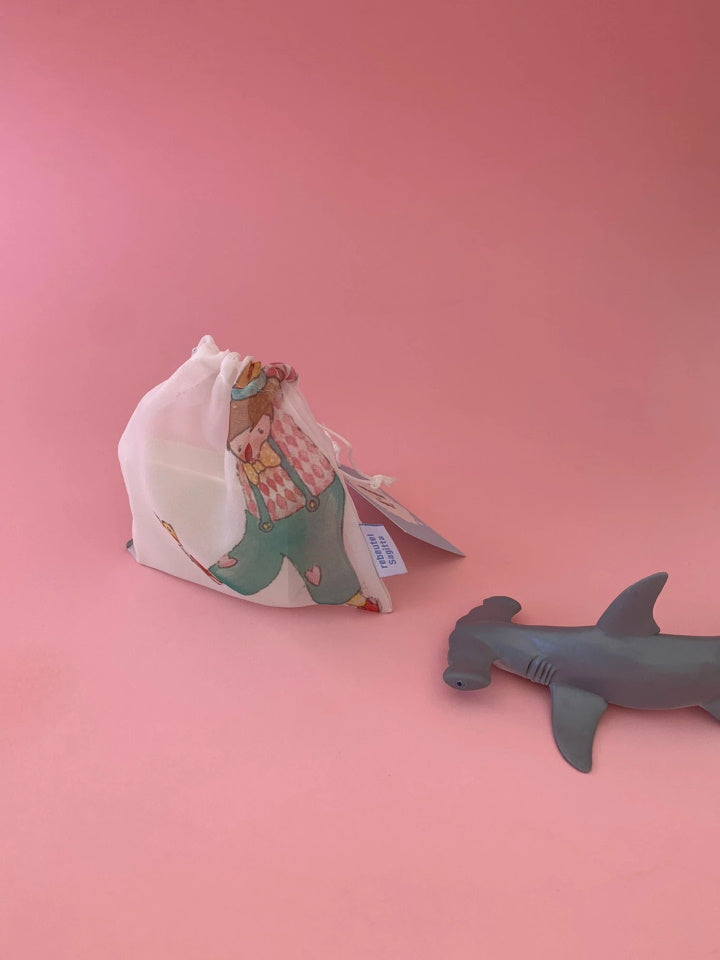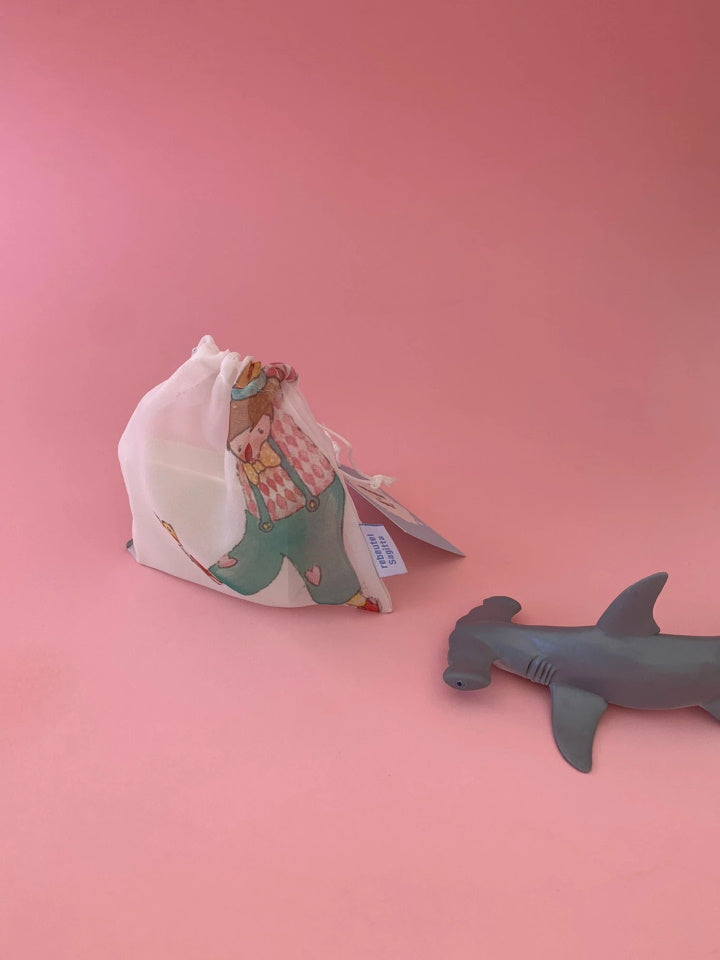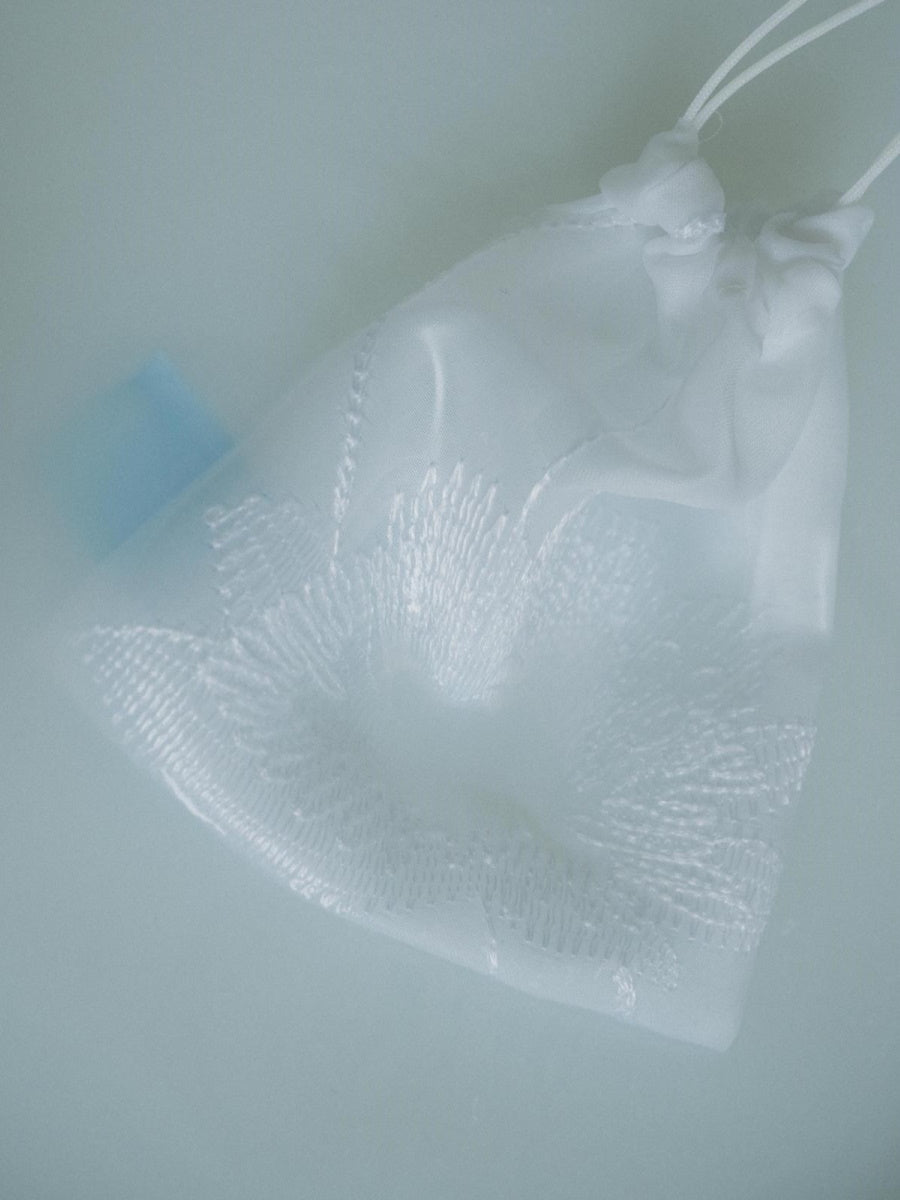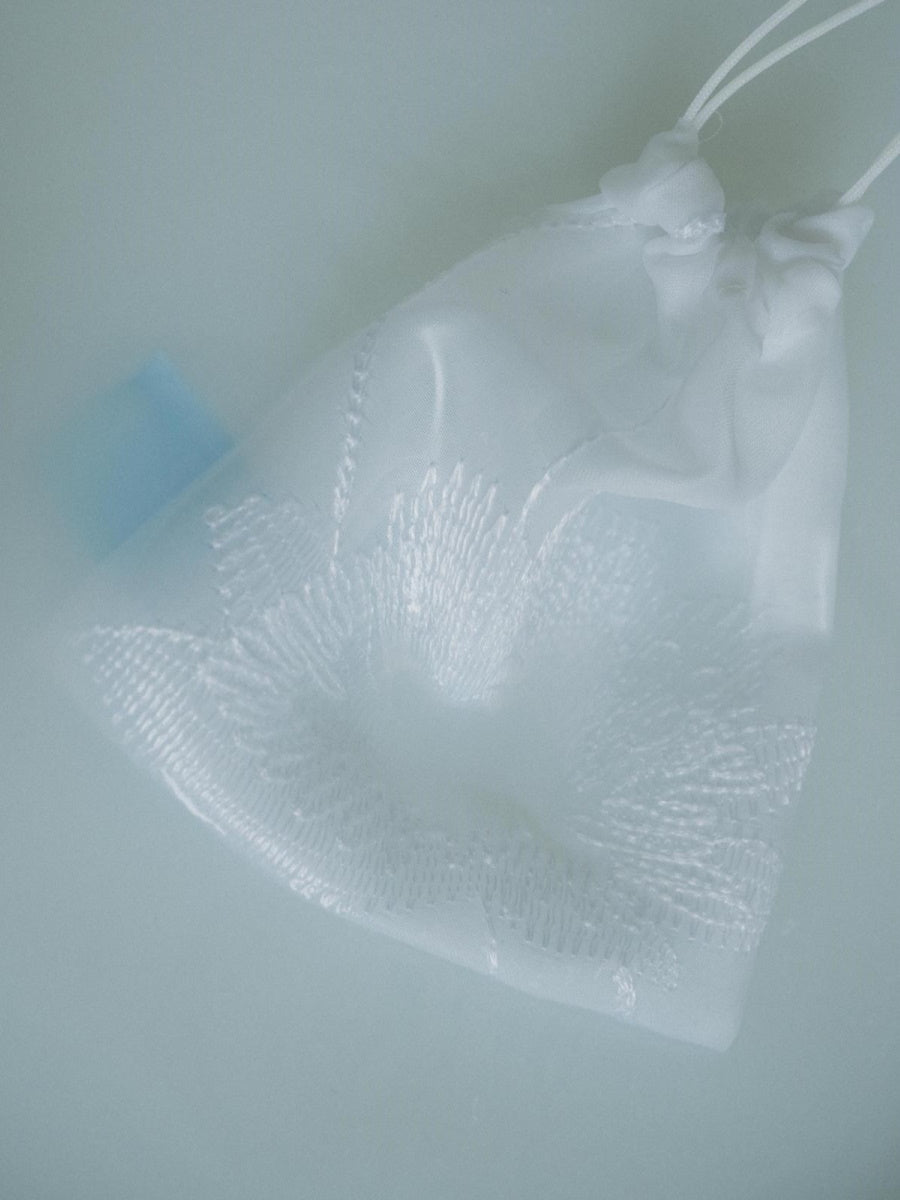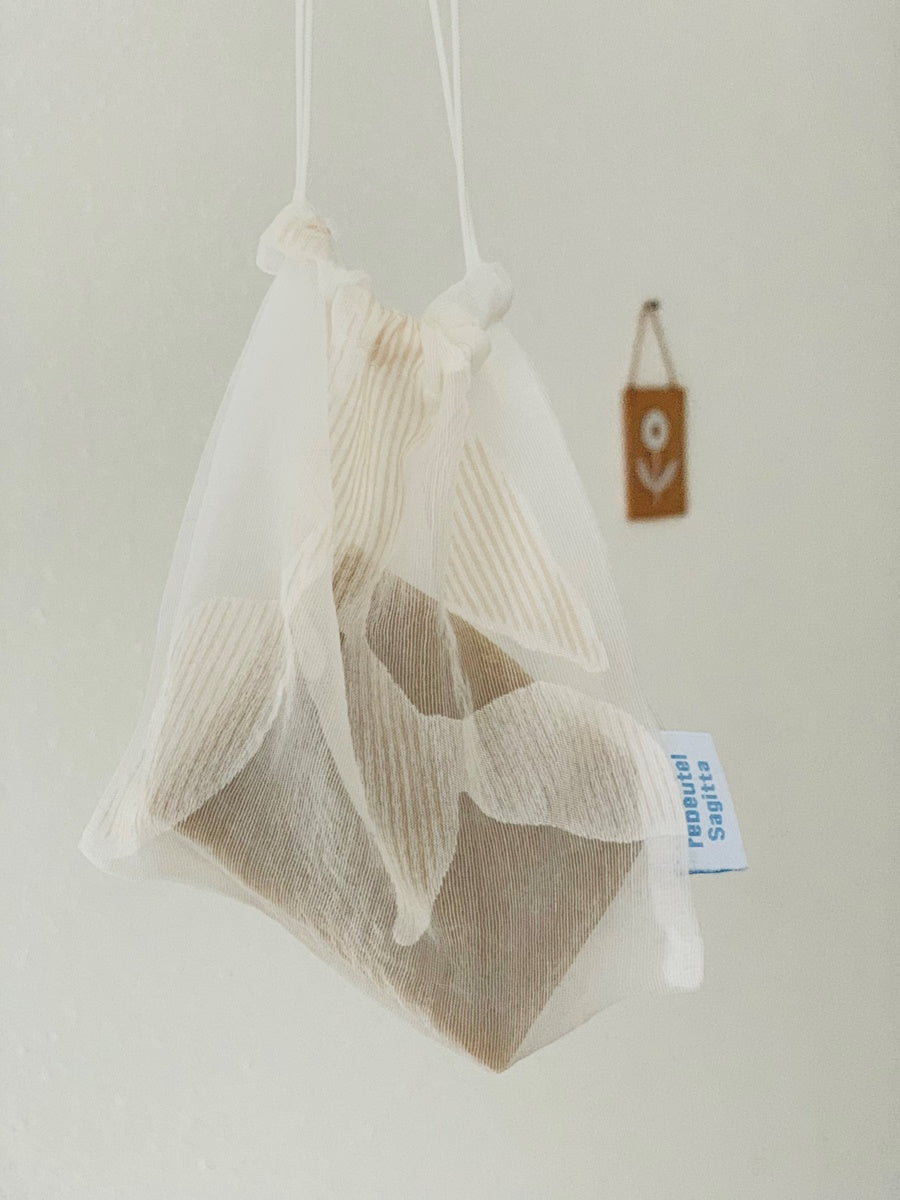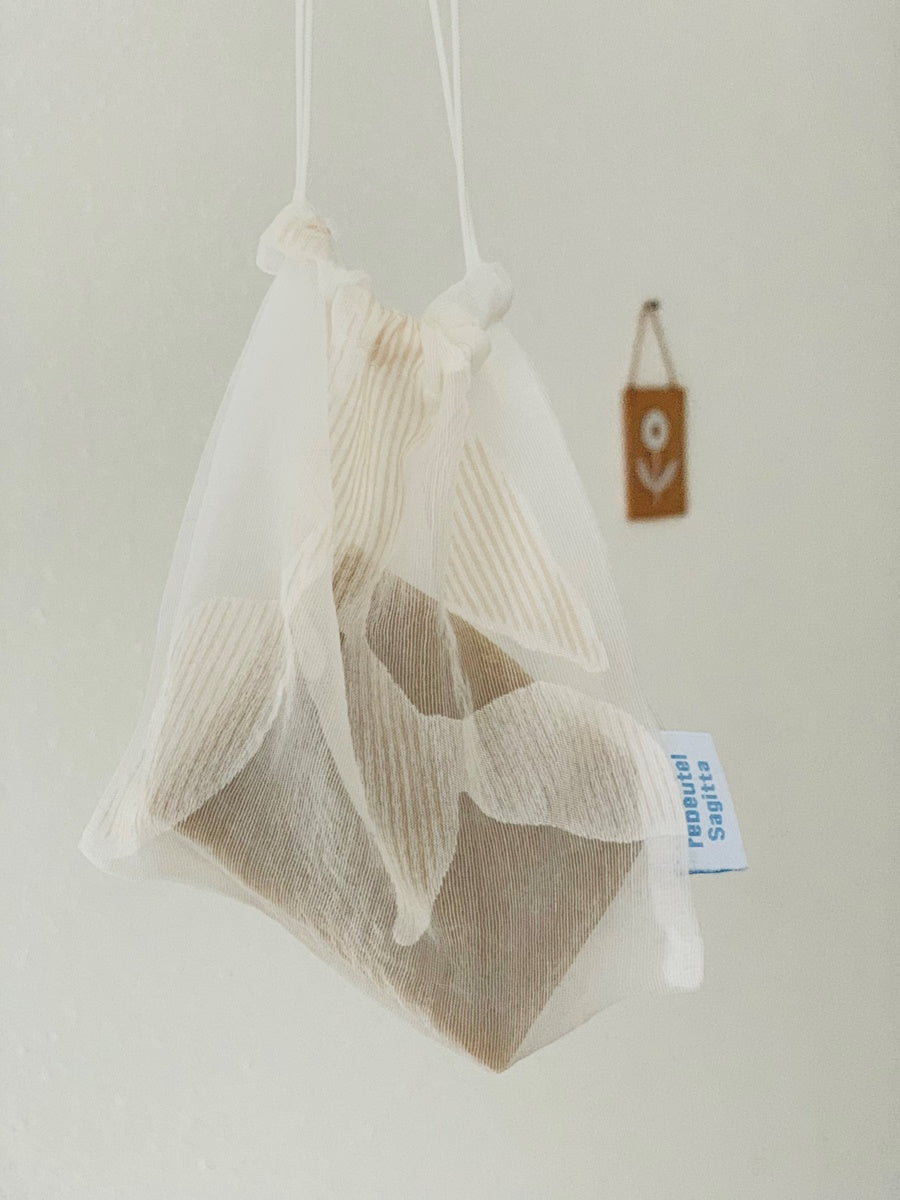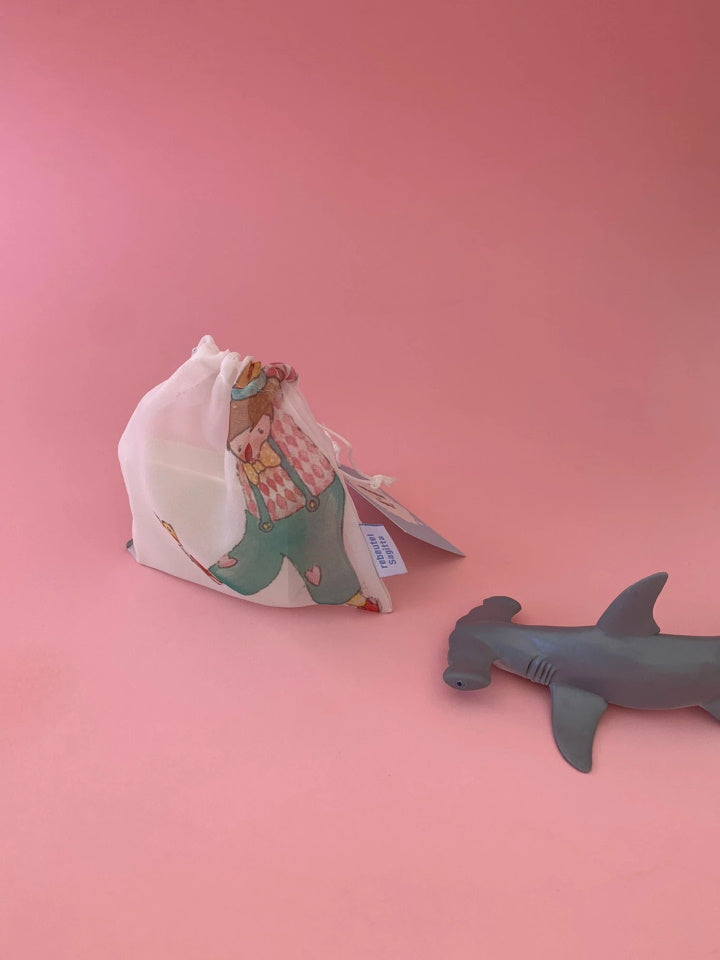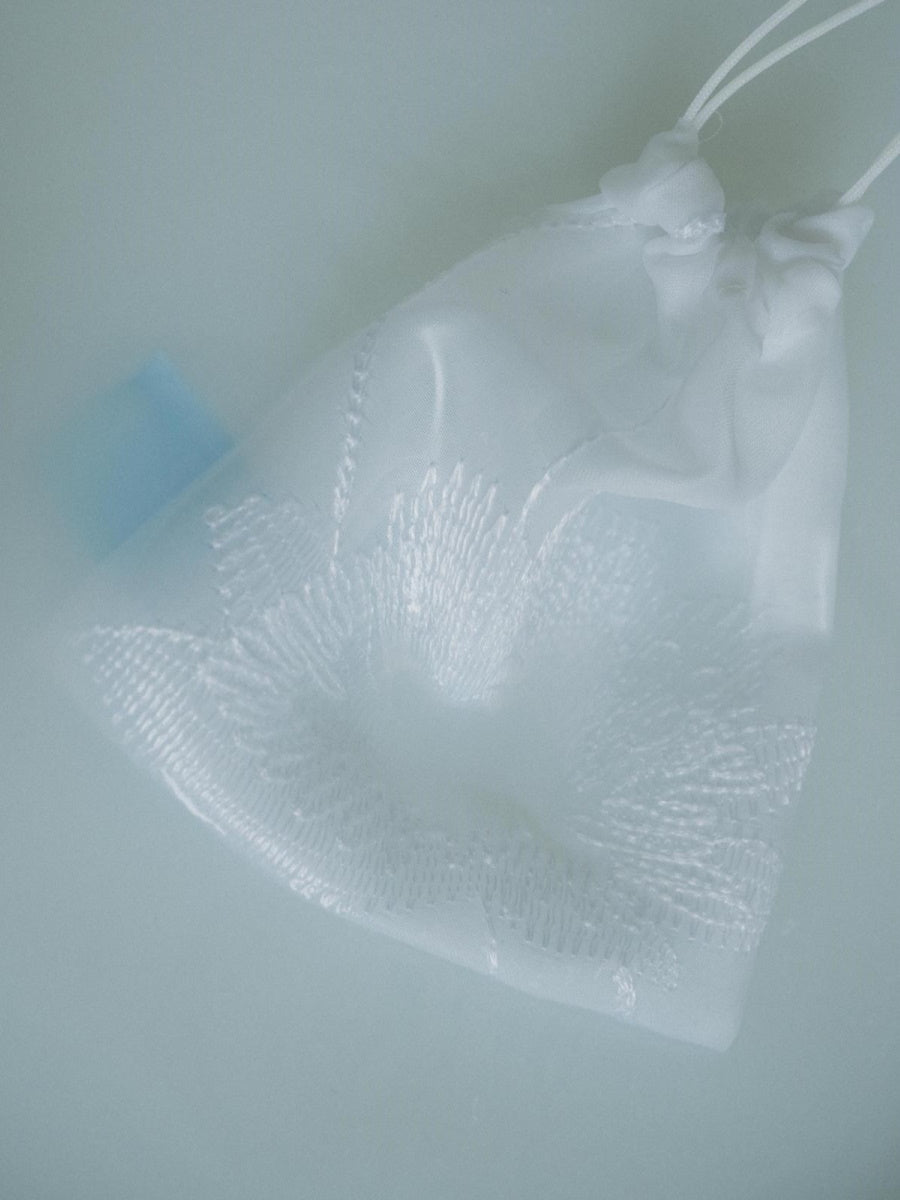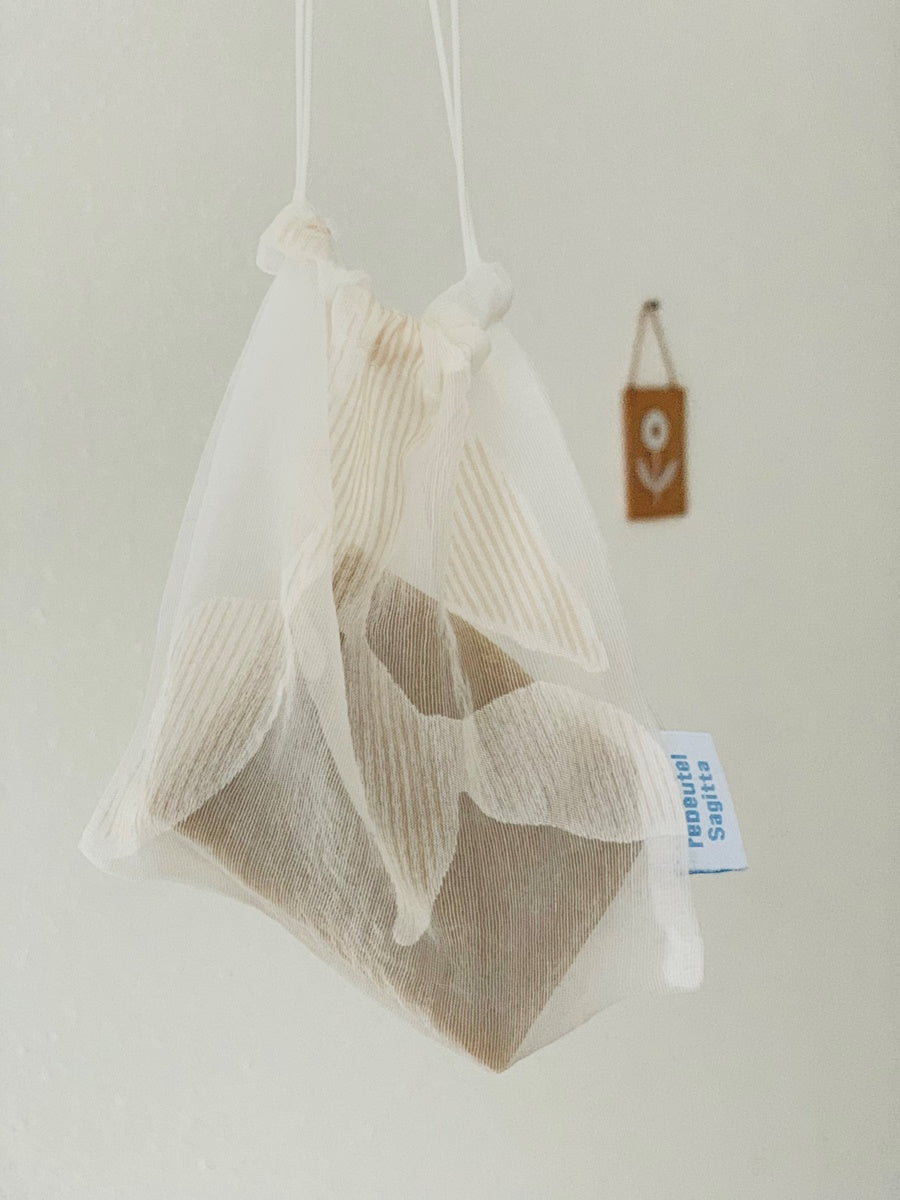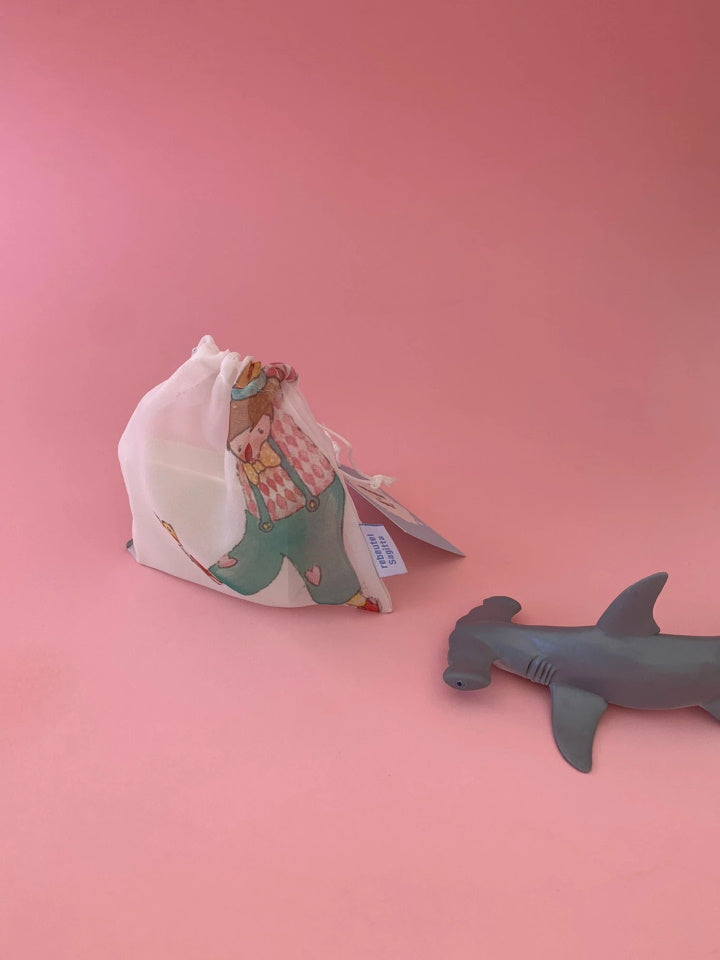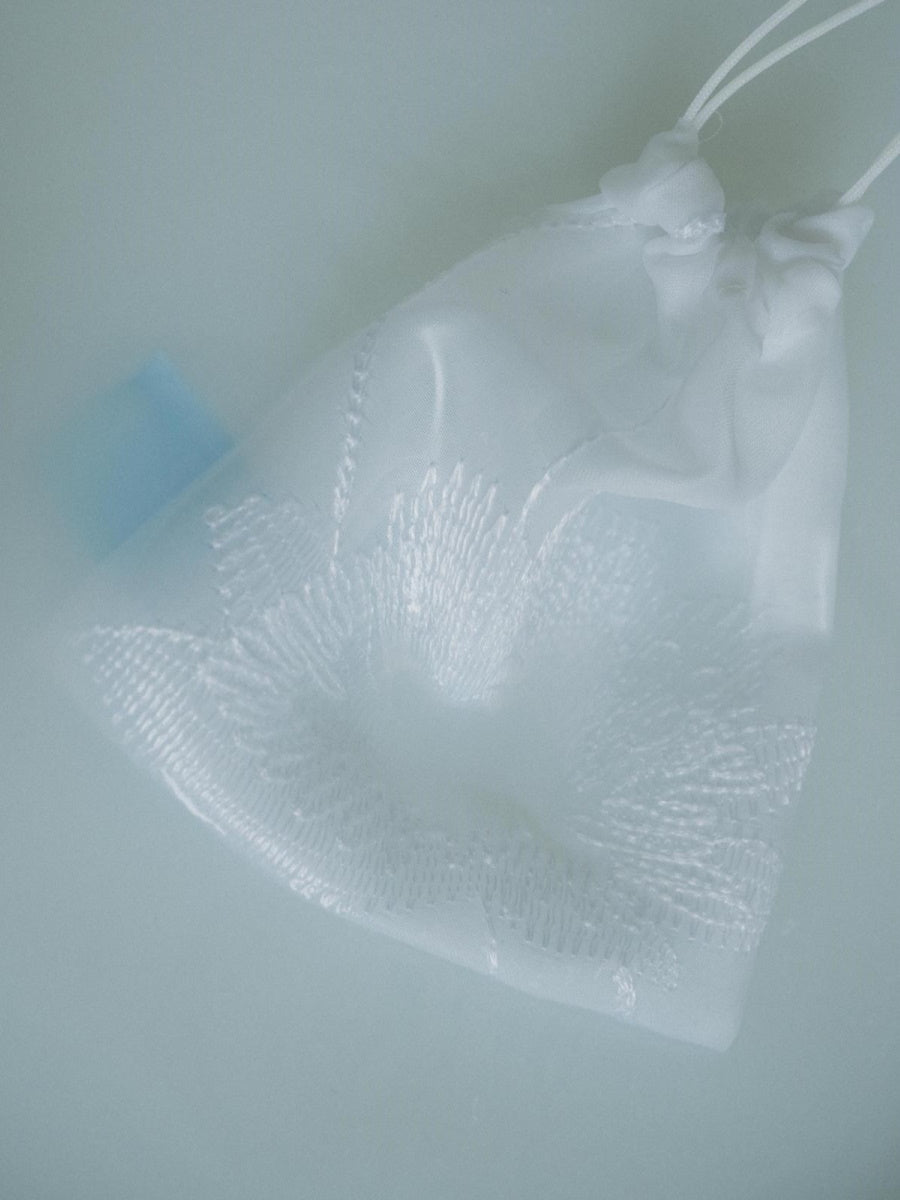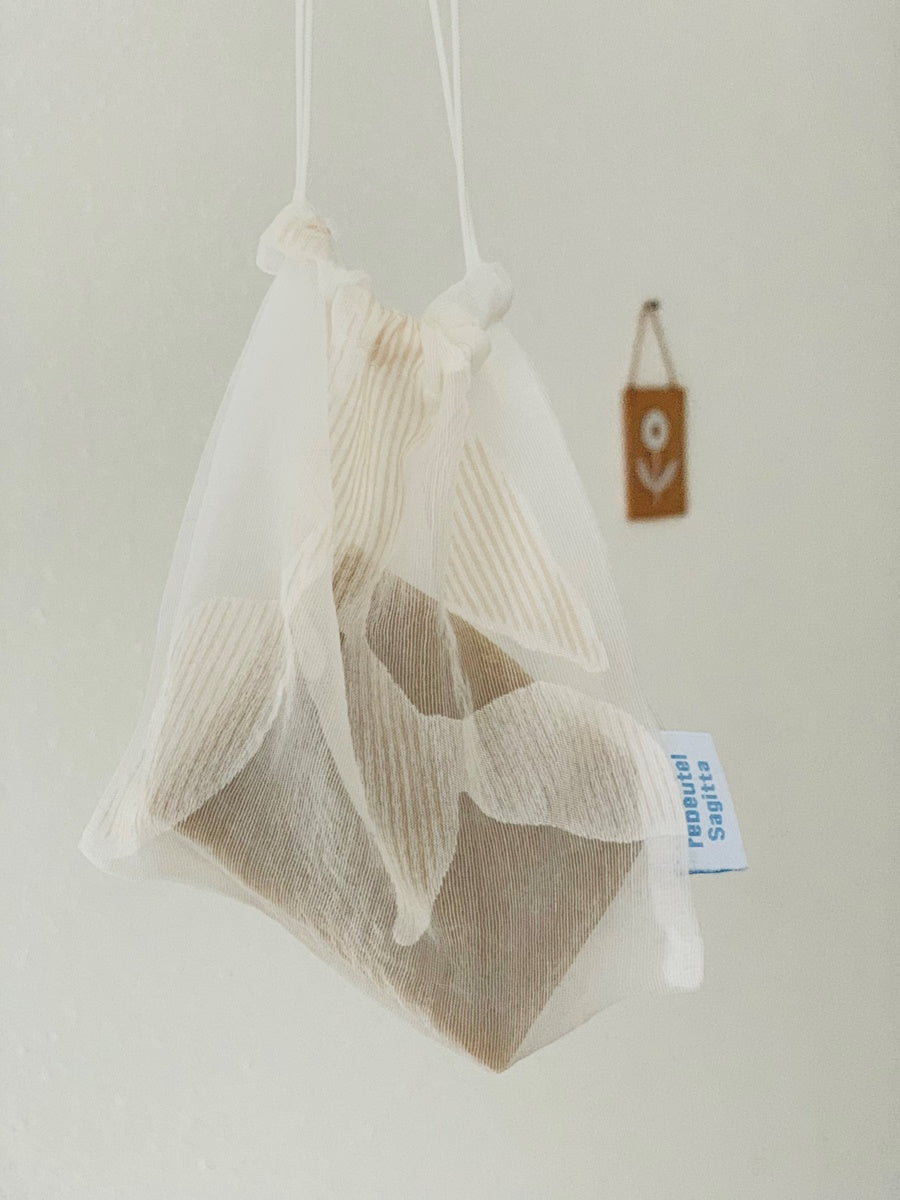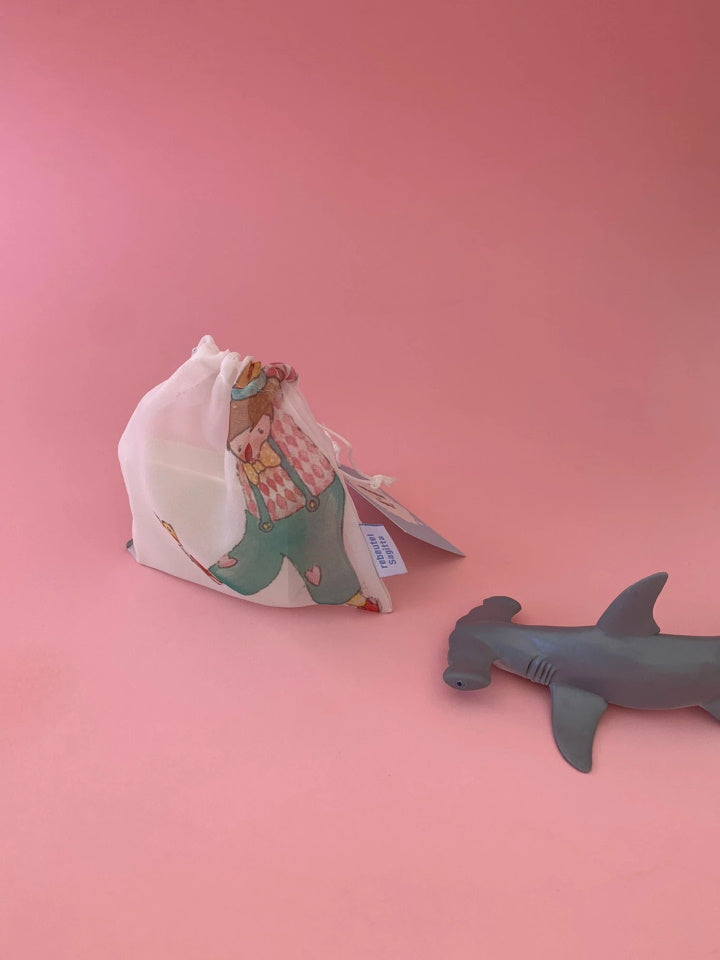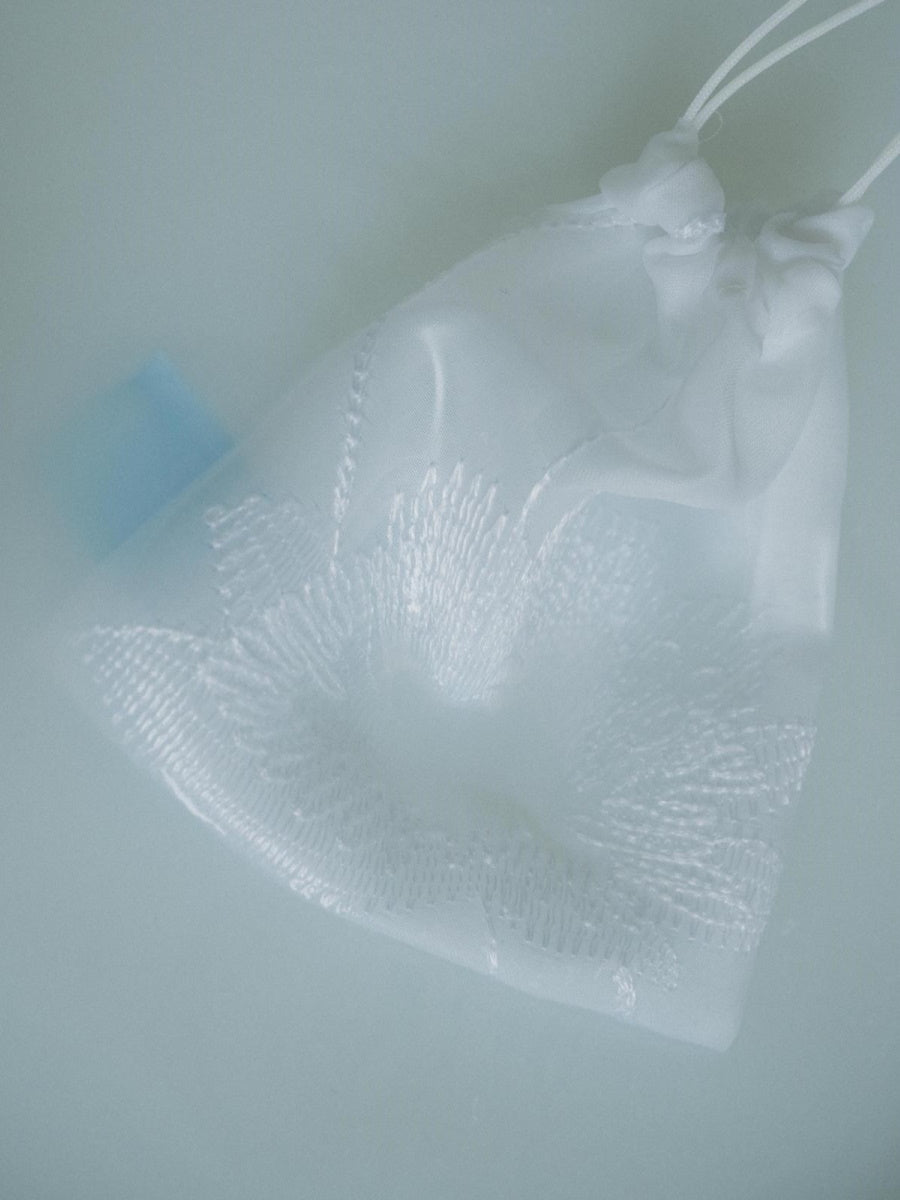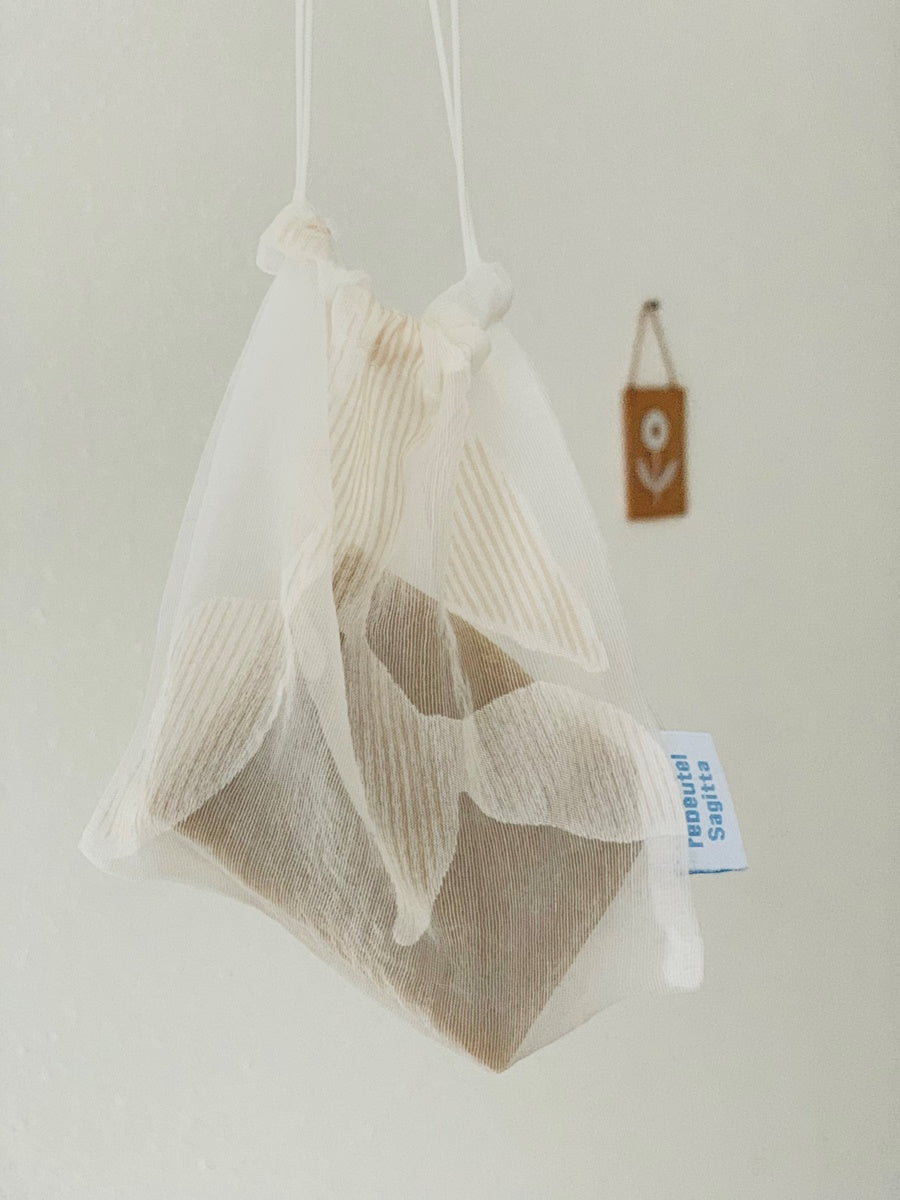 SAGITTA + REBAG SOAP BAGS
AUF LAGER UND IN 2-4 TAGEN BEI DIR
✓ For storing soaps
✓ Make soaps dry faster
✓ For frothing soaps
✓ With and without peeling effect
✓ Made from 100% recycled fabric
The Sagitta + Retüten soap bags are a wonderful addition to our hair and body soaps. Ideal for storing and foaming the soaps, they dry quickly after use and can be hung up in the shower to save space. They are made from 100% recycled fabric and help save plastic.
They are made by the young Munich start-up Retüte, which has bags sewn by hand from discarded, transparent curtains in several social institutions in Bavaria with a lot of commitment. Jutta Esser and Waltraud Stitzl used to be bankers. Today, as founders of Rebag, they are committed to environmental protection, sustainability and social responsibility. We found the rebags for fruit, vegetables and more to be a great business idea and think the small bags go perfectly with our soaps.n.
The Sagitta + Retüten soap bags are now available in several types of fabric with different peeling effects:
Flower Lace is made of a structured fabric with a floral pattern and has a clear peeling effect.
cartoons consists of a fine-threaded fabric and has a slight peeling effect. Each bag has its own motif from Duckburg. At approx. 10 x 10 cm, they are a bit smaller than the other bags, but they fit all soaps.
flower magic has a slight peeling effect on the beautiful, woven flower on the front, none on the smooth, transparent back. The soap bags come in different colors from white to gray to brown.
blue blood consists of fine-threaded, transparent fabric and, with its blue leaves and twigs, is a great eye-catcher in your bathroom. Without peeling effect.
floret was sewn from slightly transparent fabric with printed flowers. It glides comfortably smoothly over the skin without any peeling effect.

harlequin is made of extra soft fabric and has no peeling effect. Therefore, it is perfect for children's sensitive skin. The motifs differ from bag to bag and so each Harlequin soap bag is unique.

Beige Leaf has a rather understated design that will not stand out in your bathroom. It does its job reliably and without a peeling effect.
Tip: The soap bags are ideal for using up all the soap bars.
APPLICATION
Lather the soap in the sachet with water and rub your body with the bar of soap in the sachet. Rinse off the soap and the sachet and hang it up on the sink or in the shower. So soap and bags can dry quickly.
You can wash the soap pouch at 40 degrees Celsius and simply let it air dry before you use it again..
FAST SHIPPING WITH DHL (2-3 DAYS IN DE)
30 DAY SATISFACTION GUARANTEE
BUYER PROTECTION WITH TRUSTED SHOPS
BONUS PROGRAM FOR LOYAL CUSTOMERS