You can order free shipping in DE from an order value of €50 or more 📦. To AT, CH, BE, DK, NL, LU from 75 €!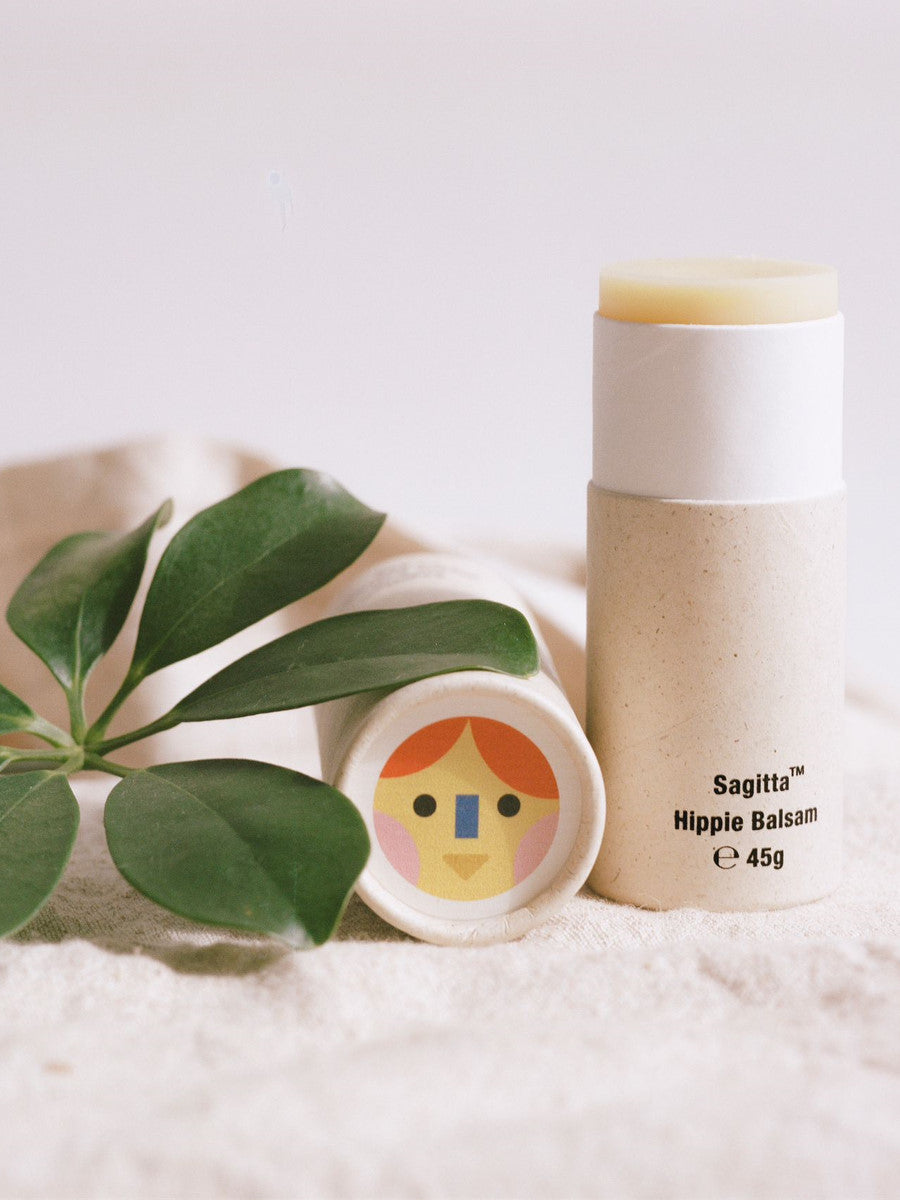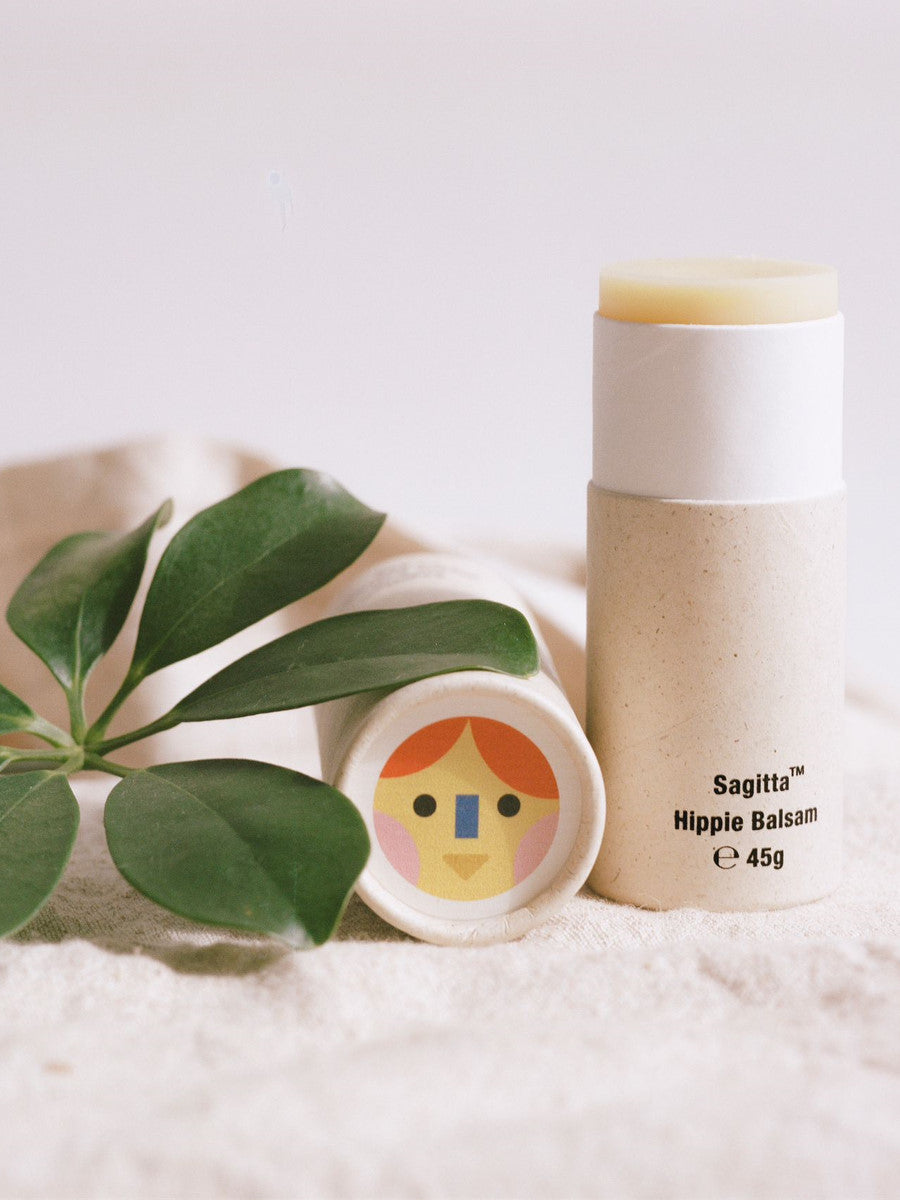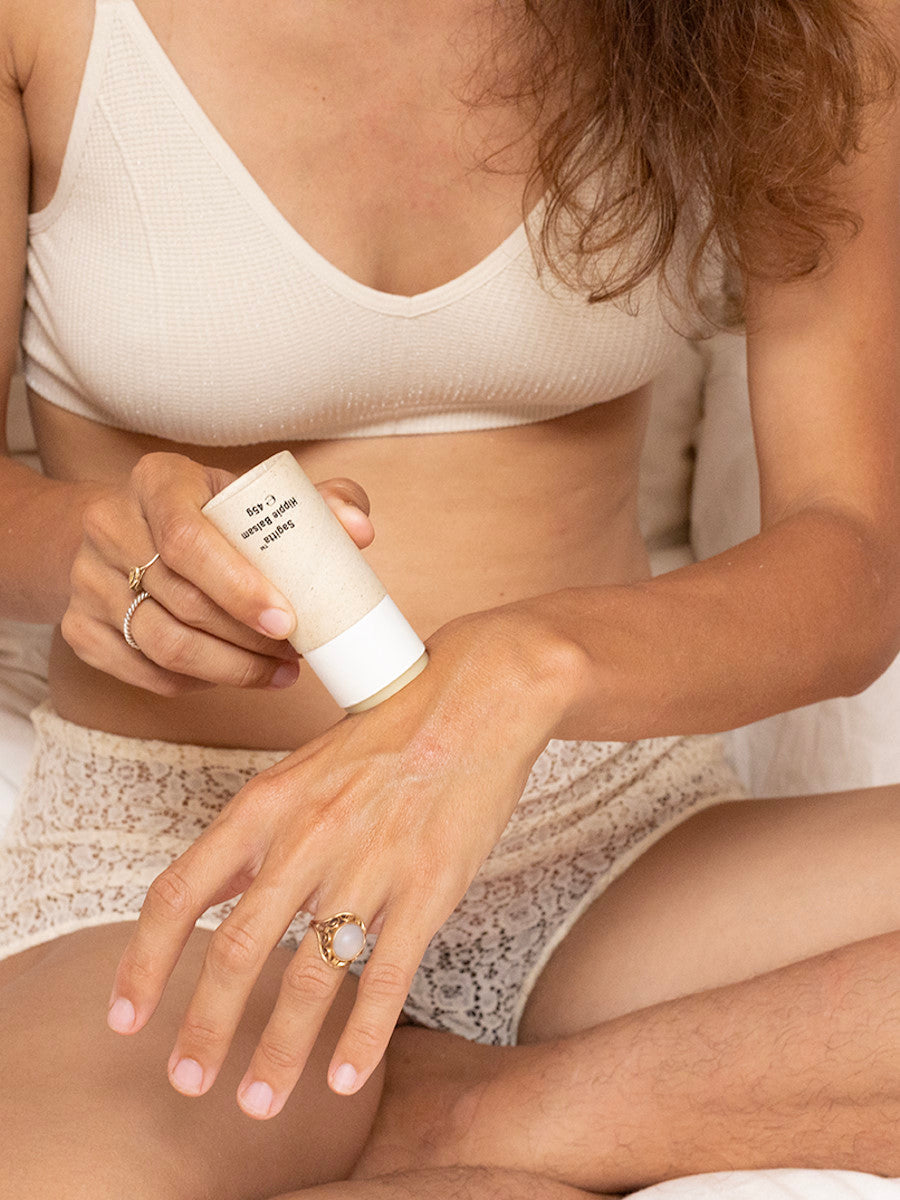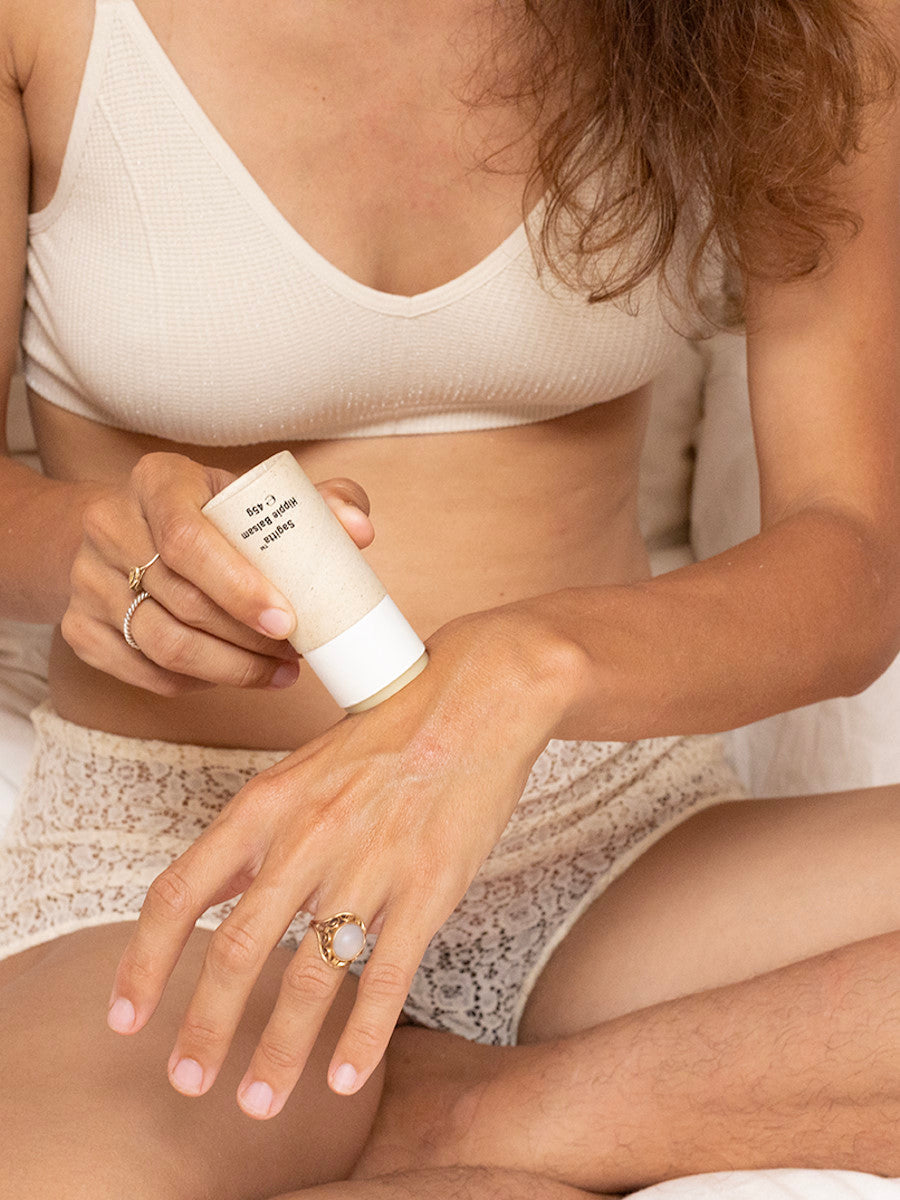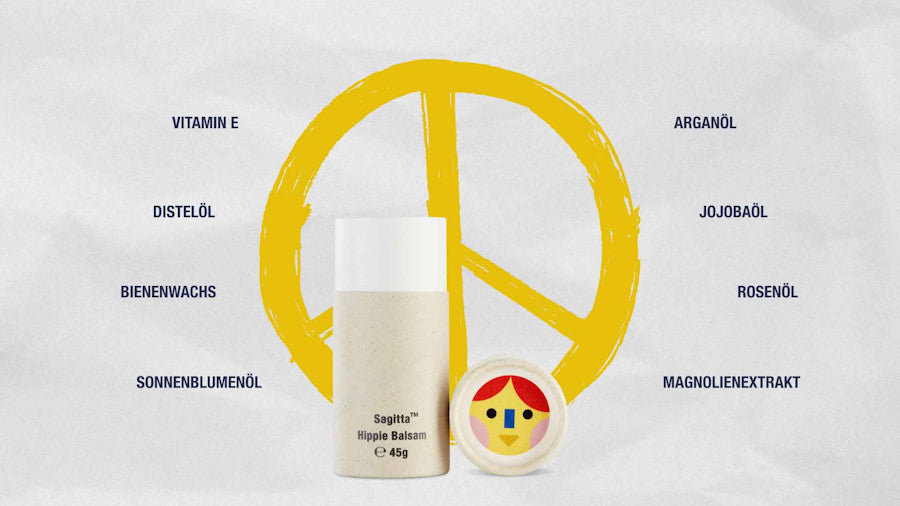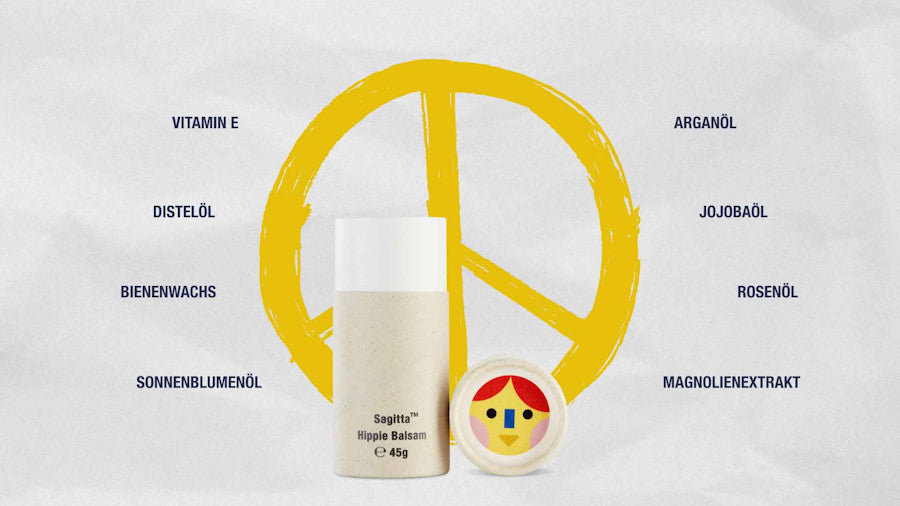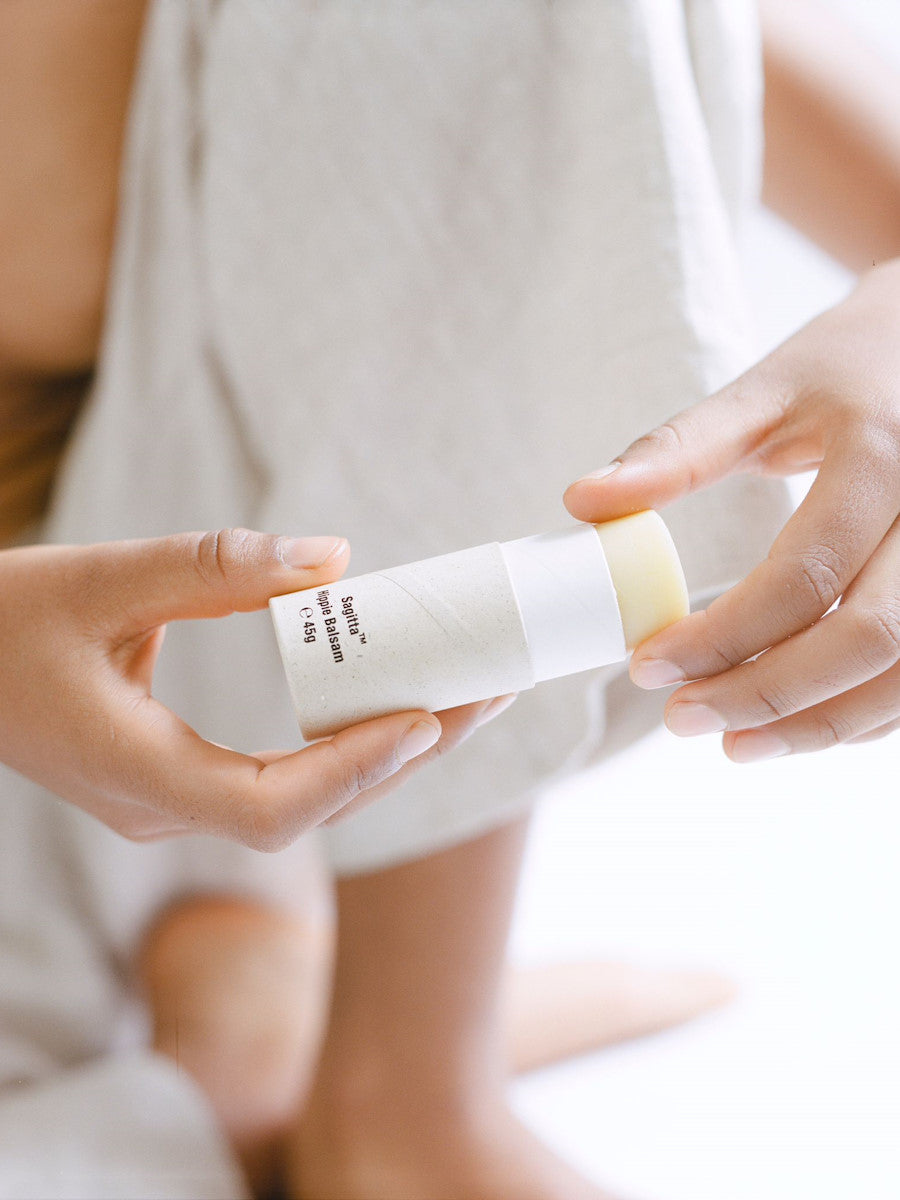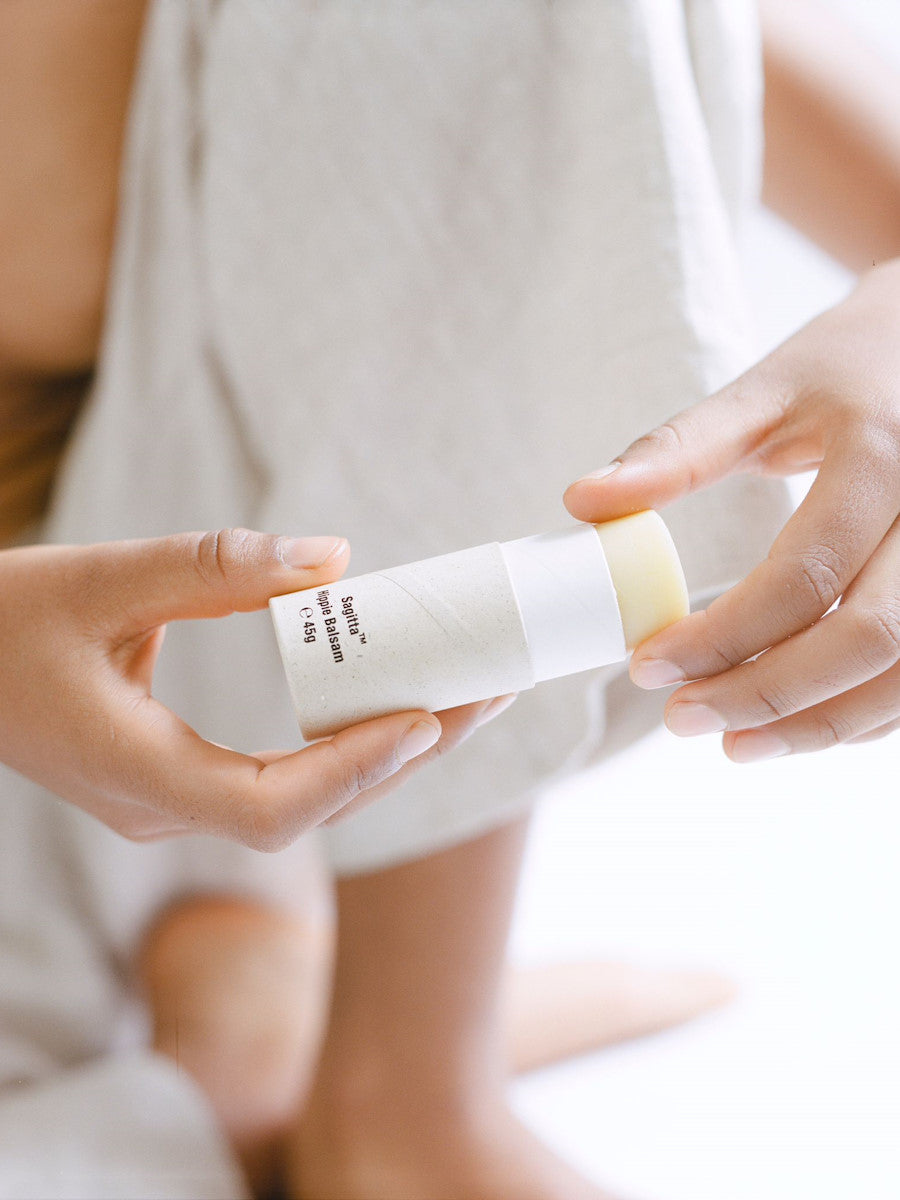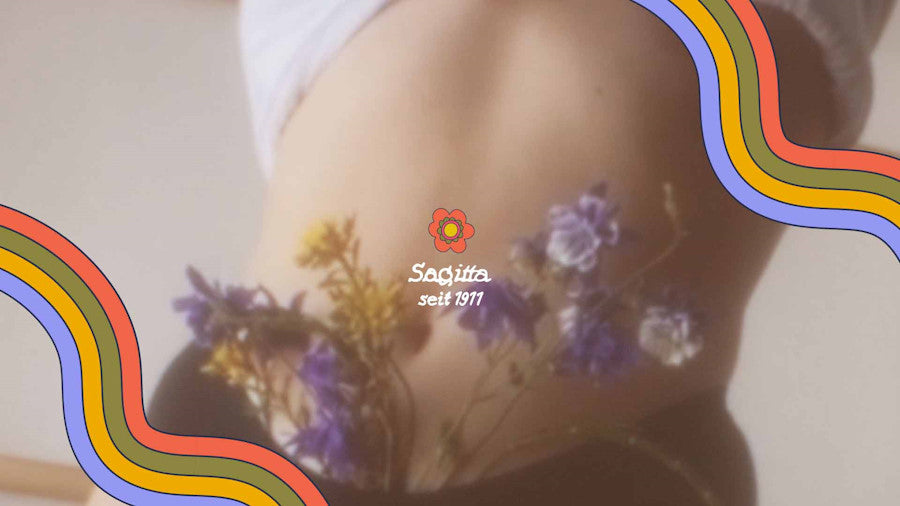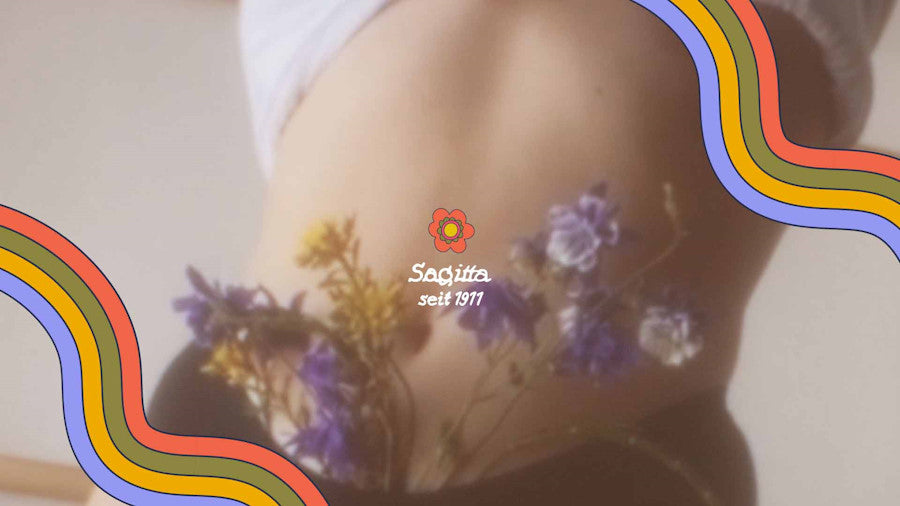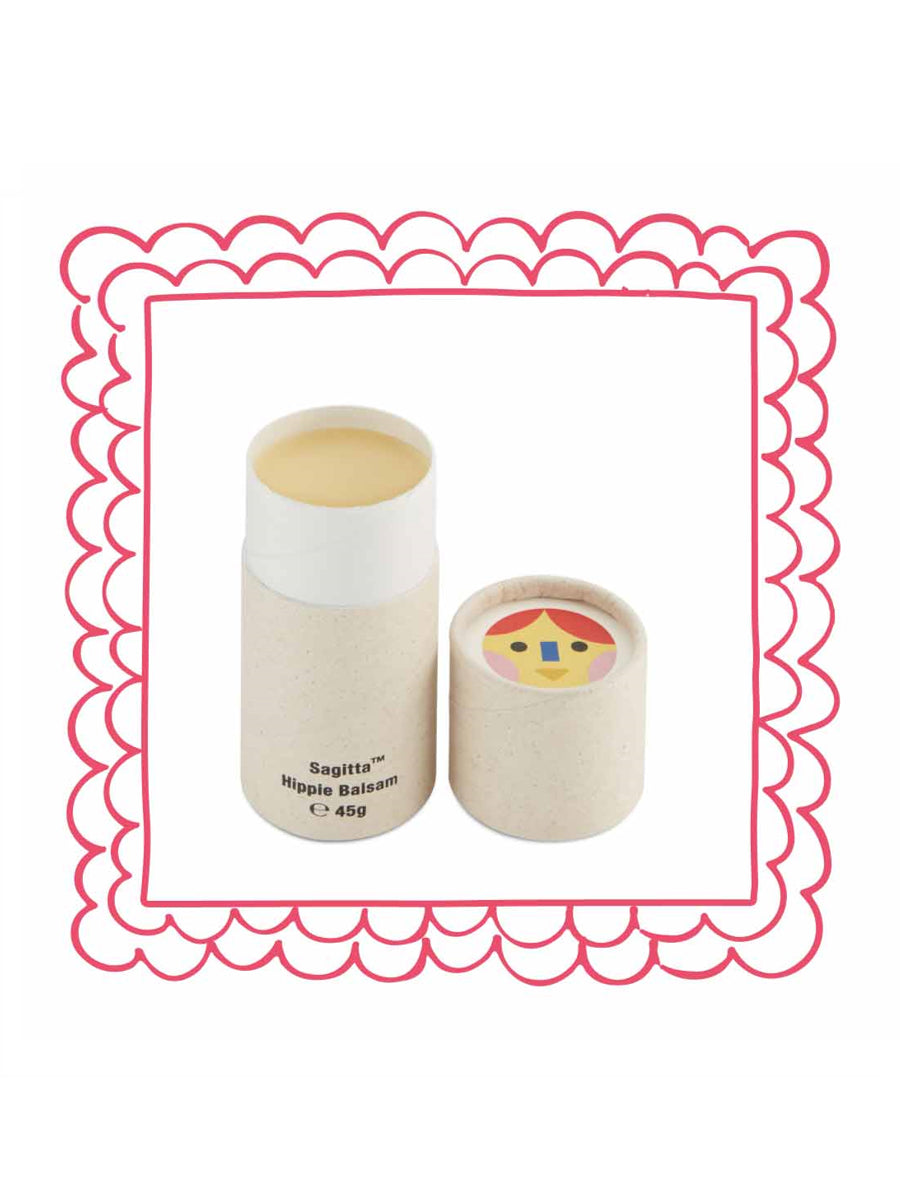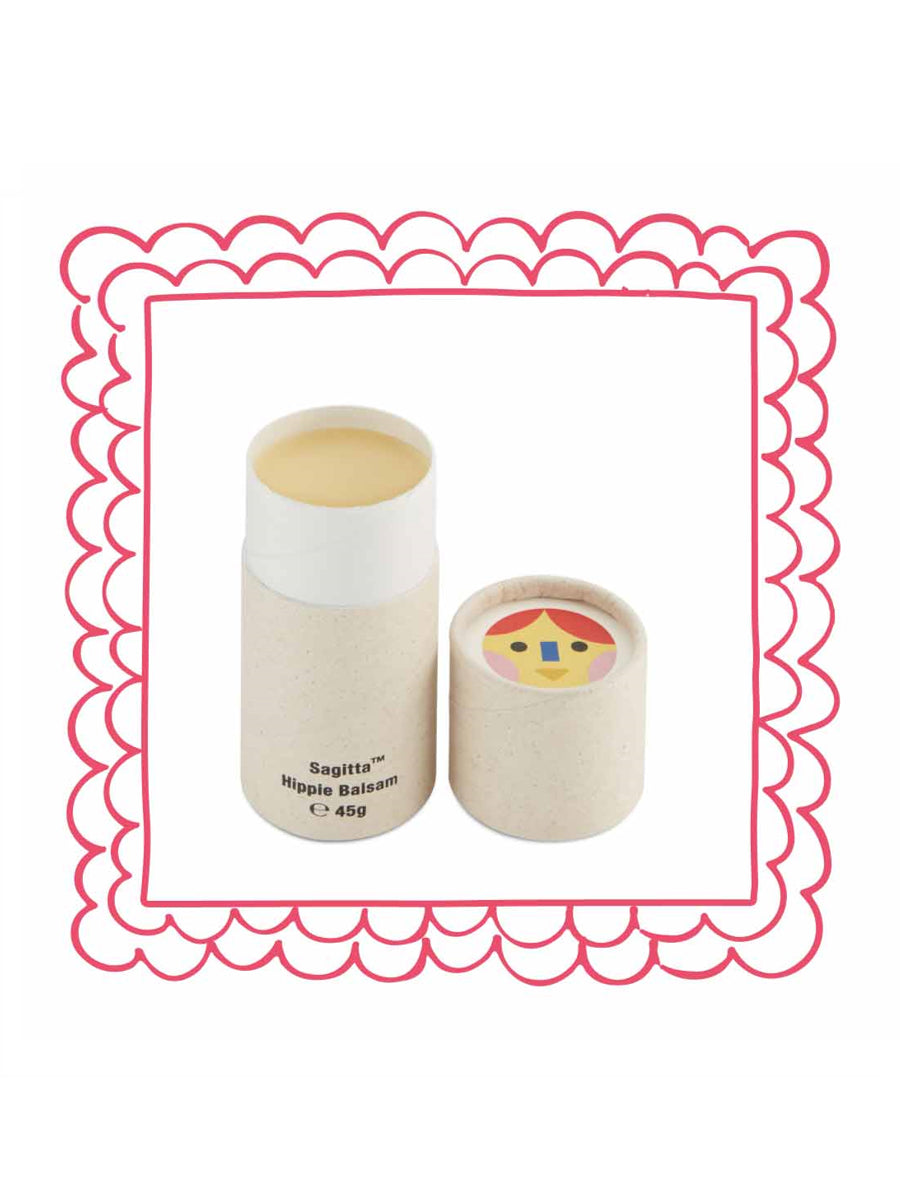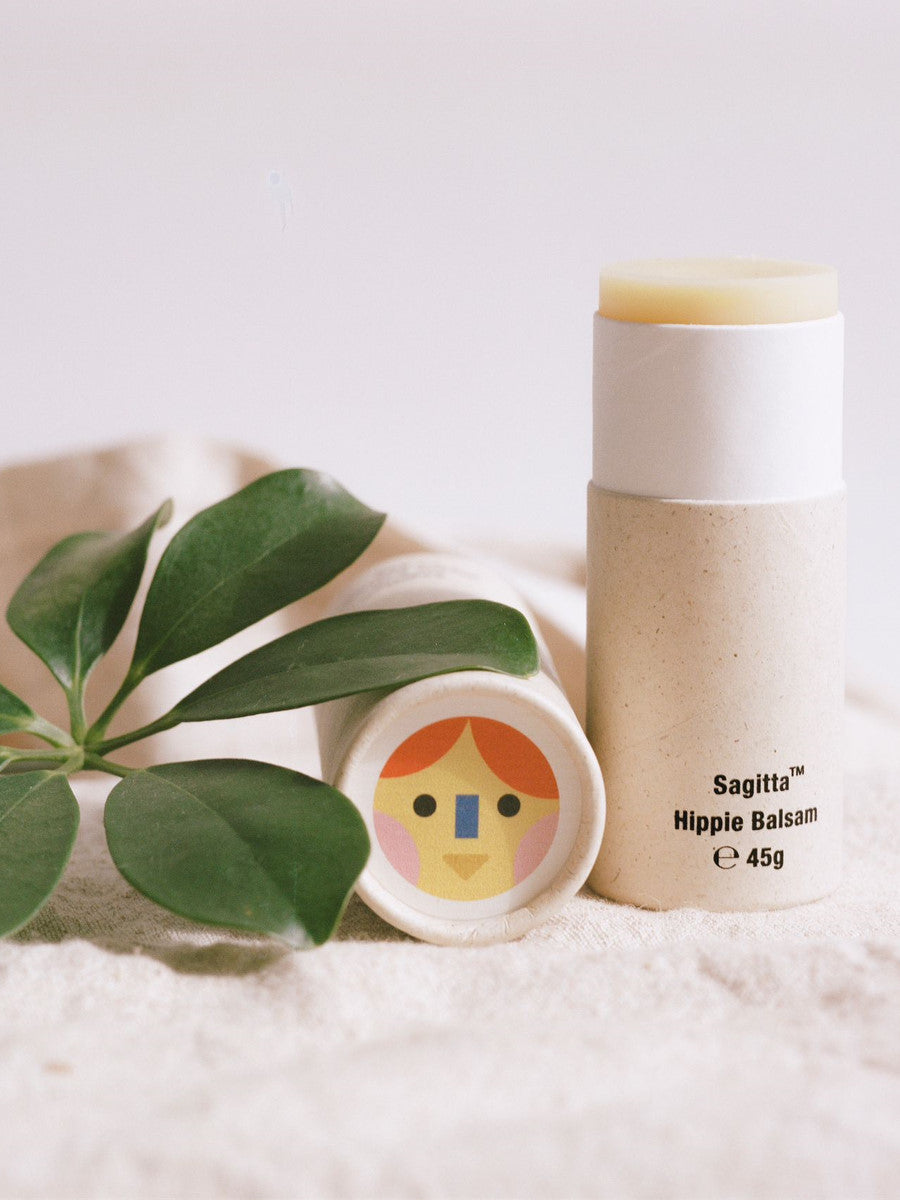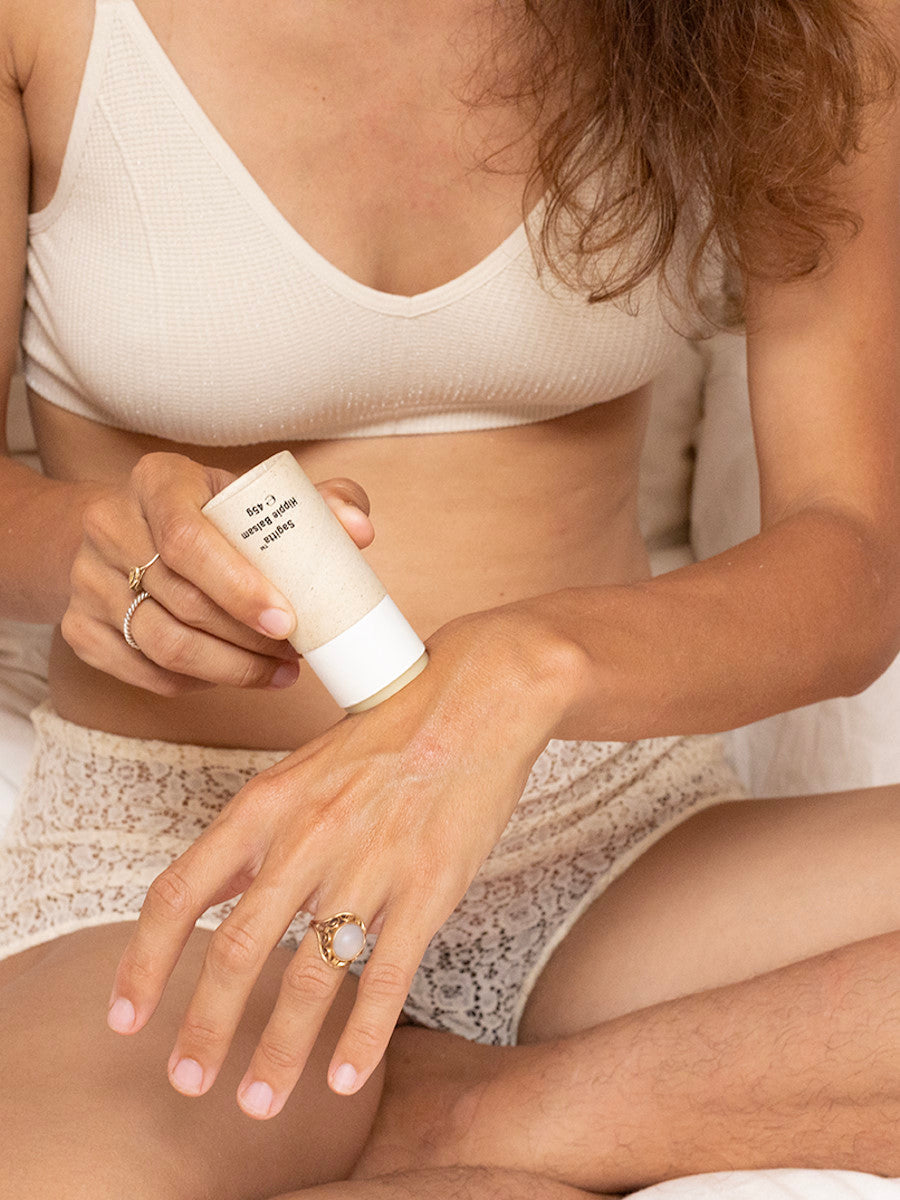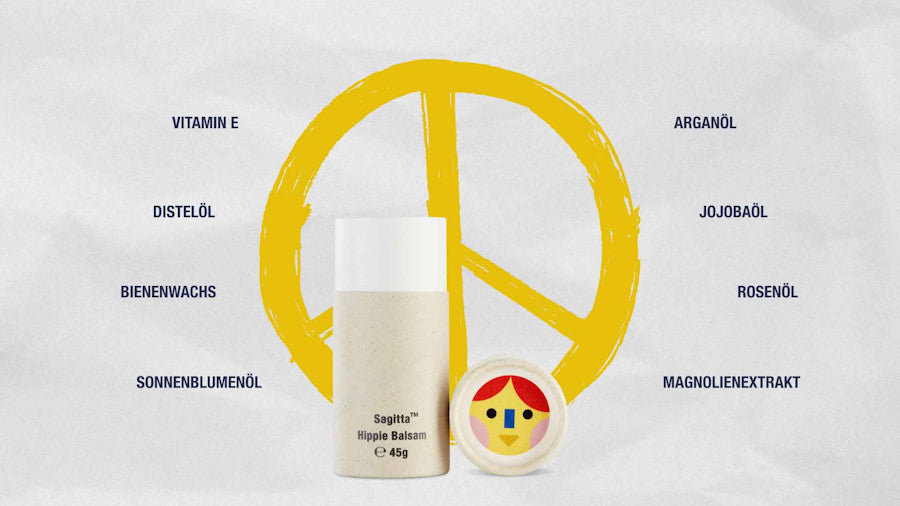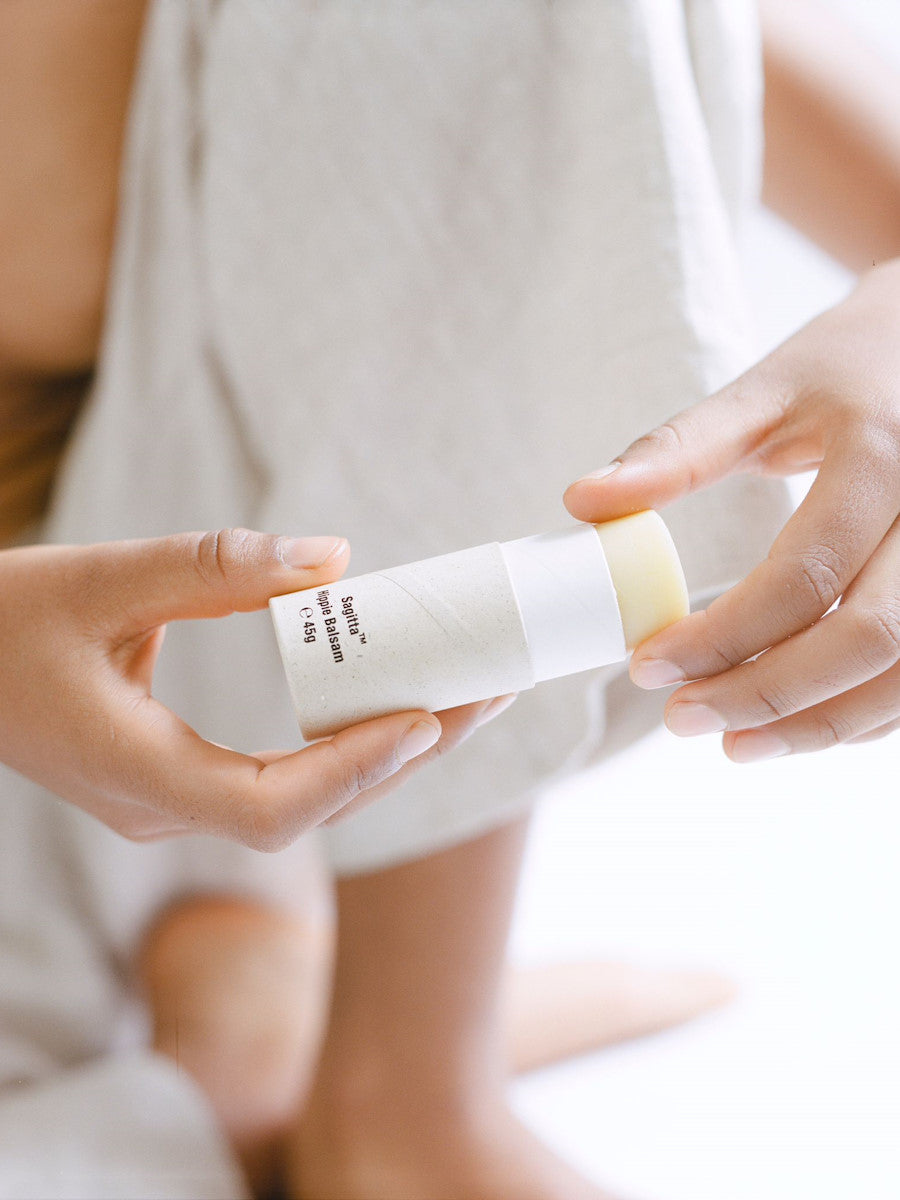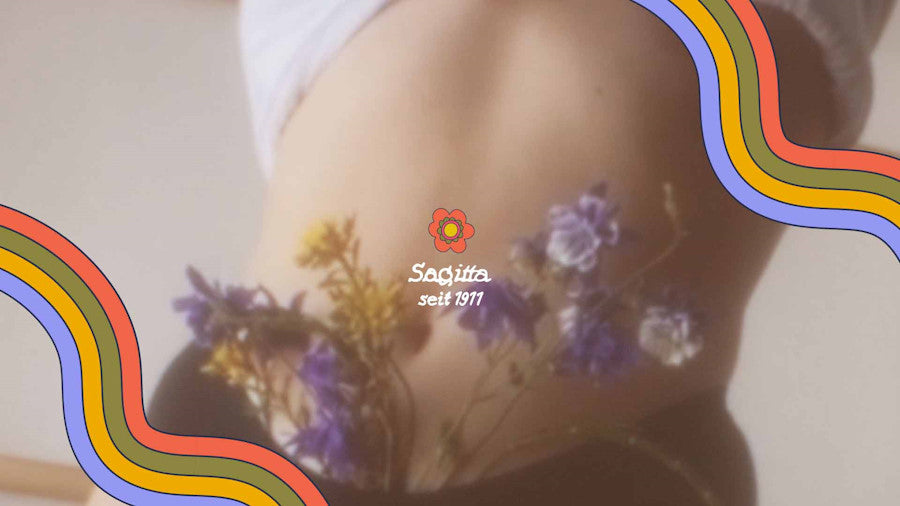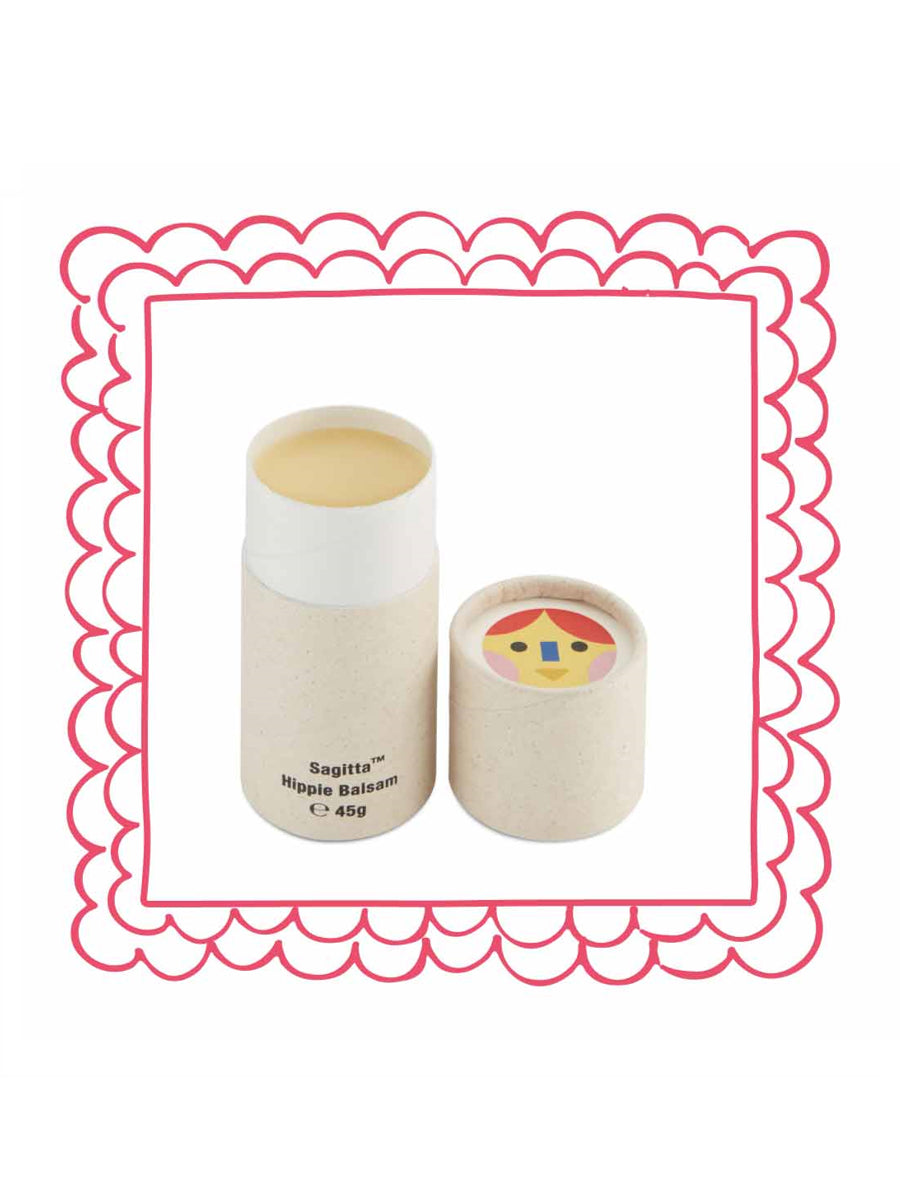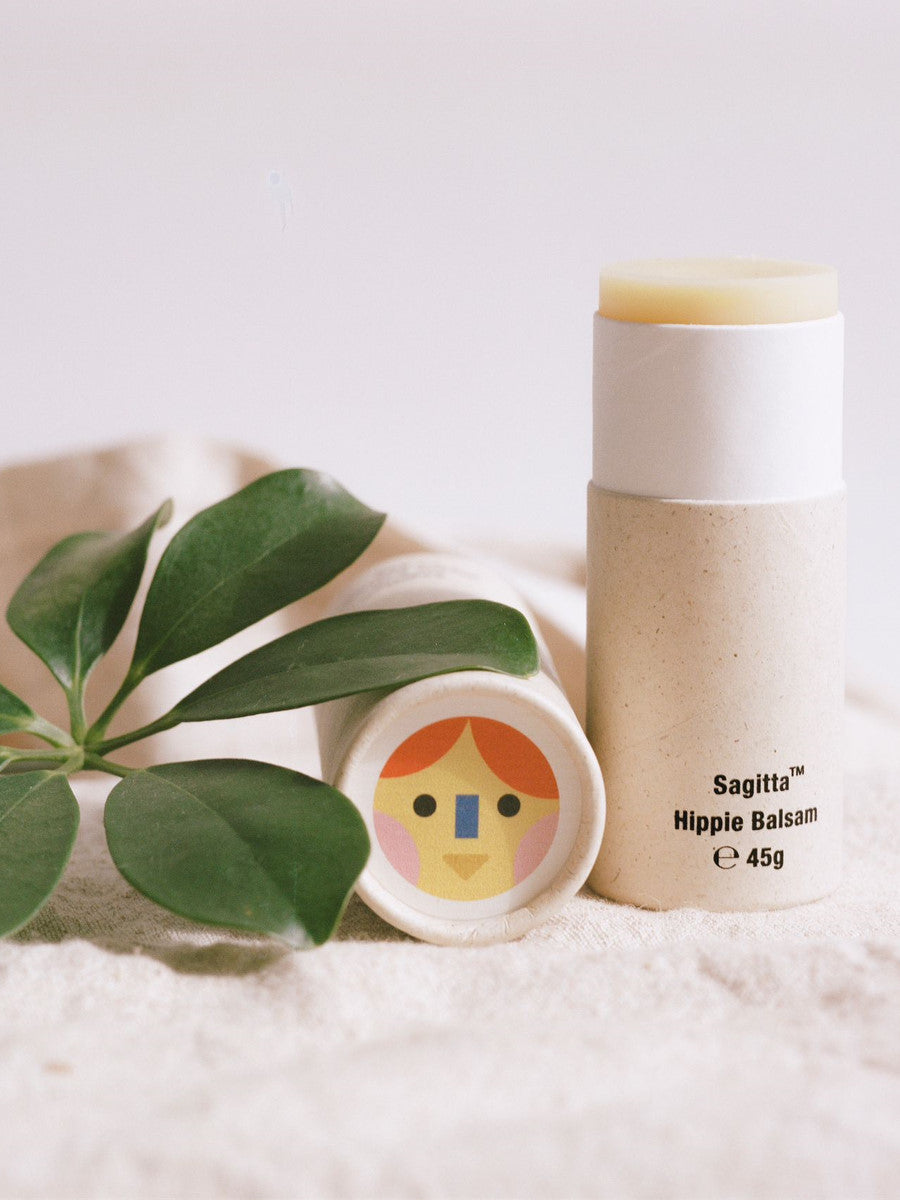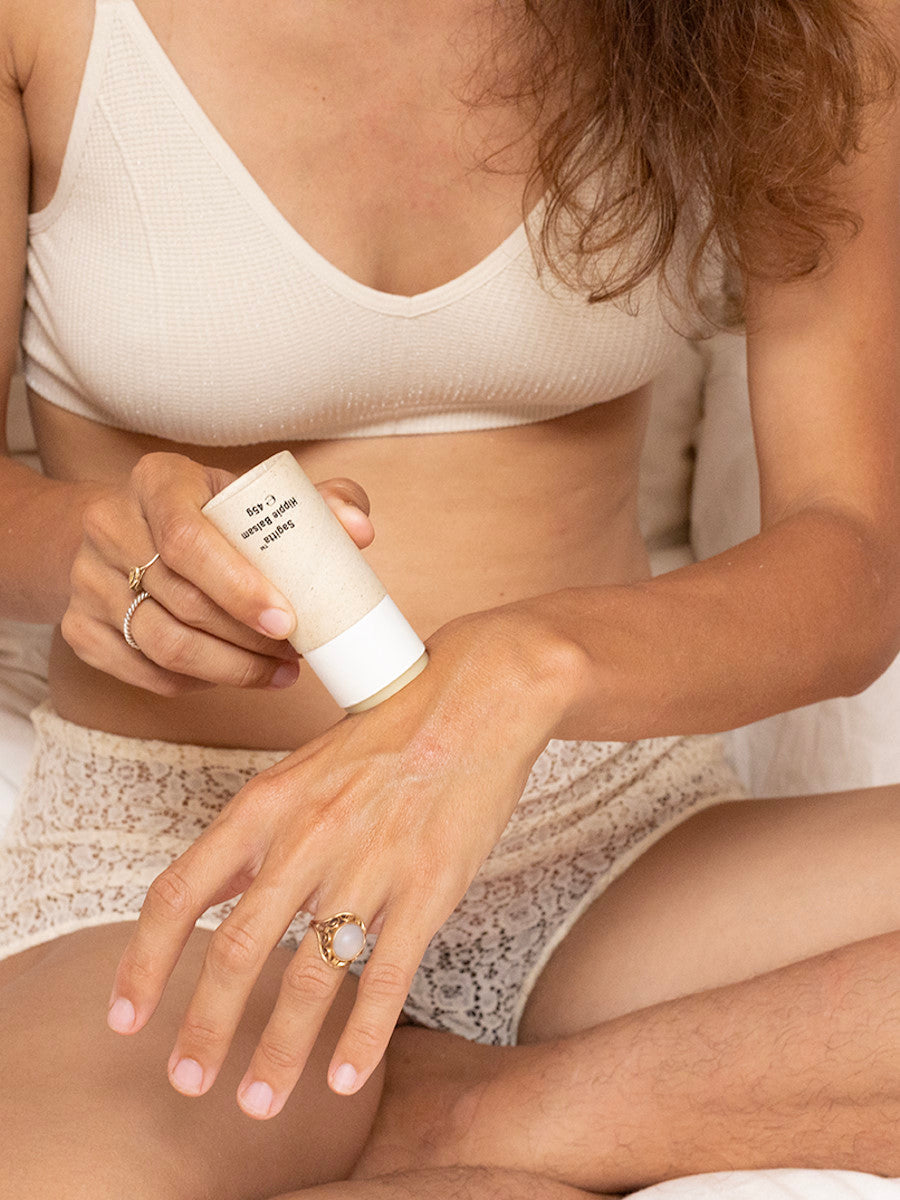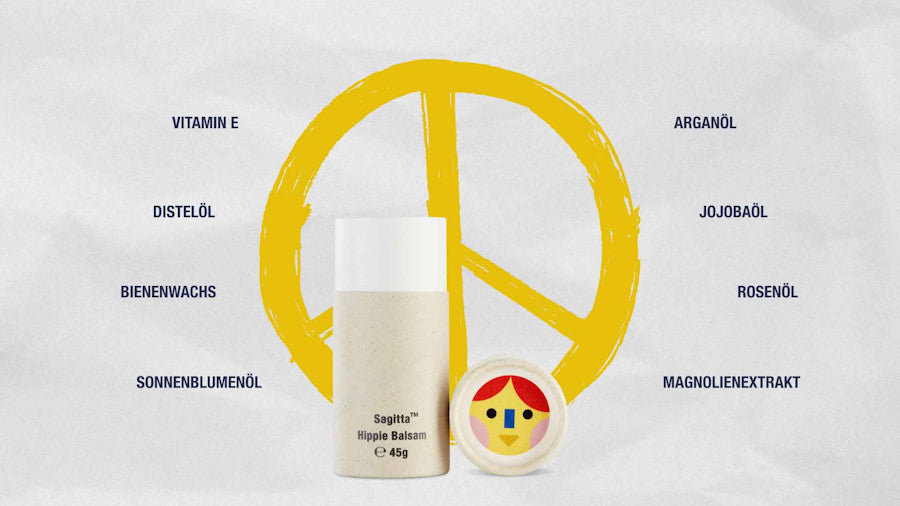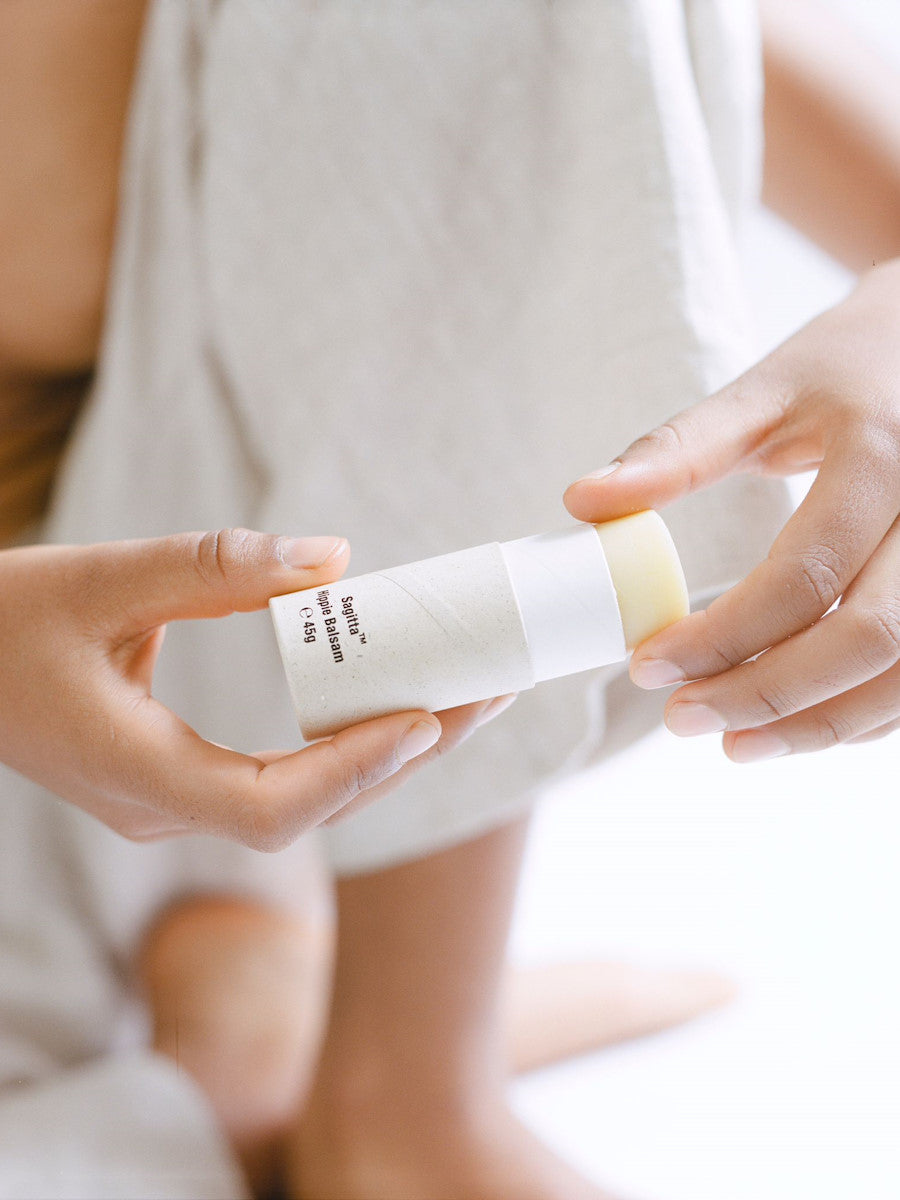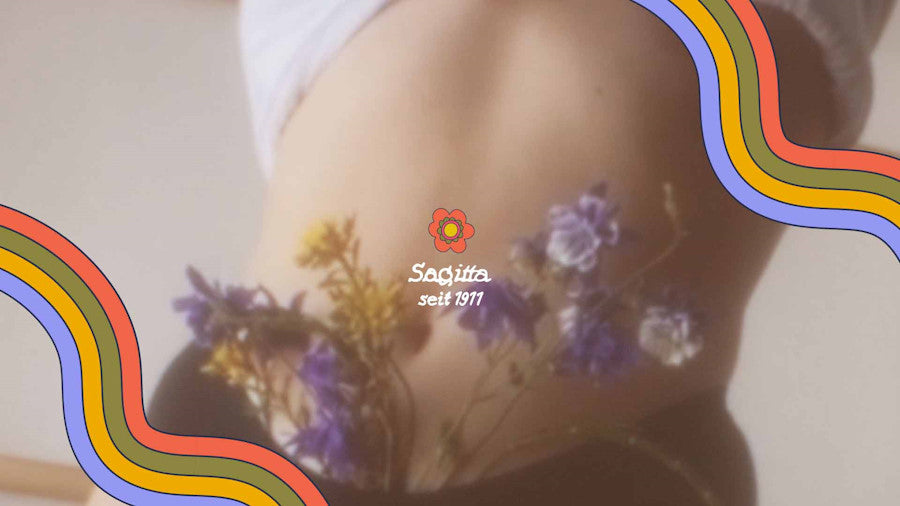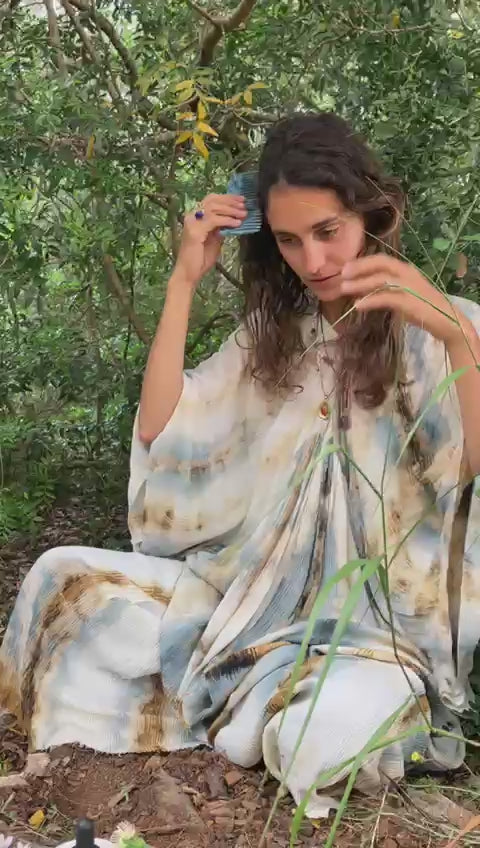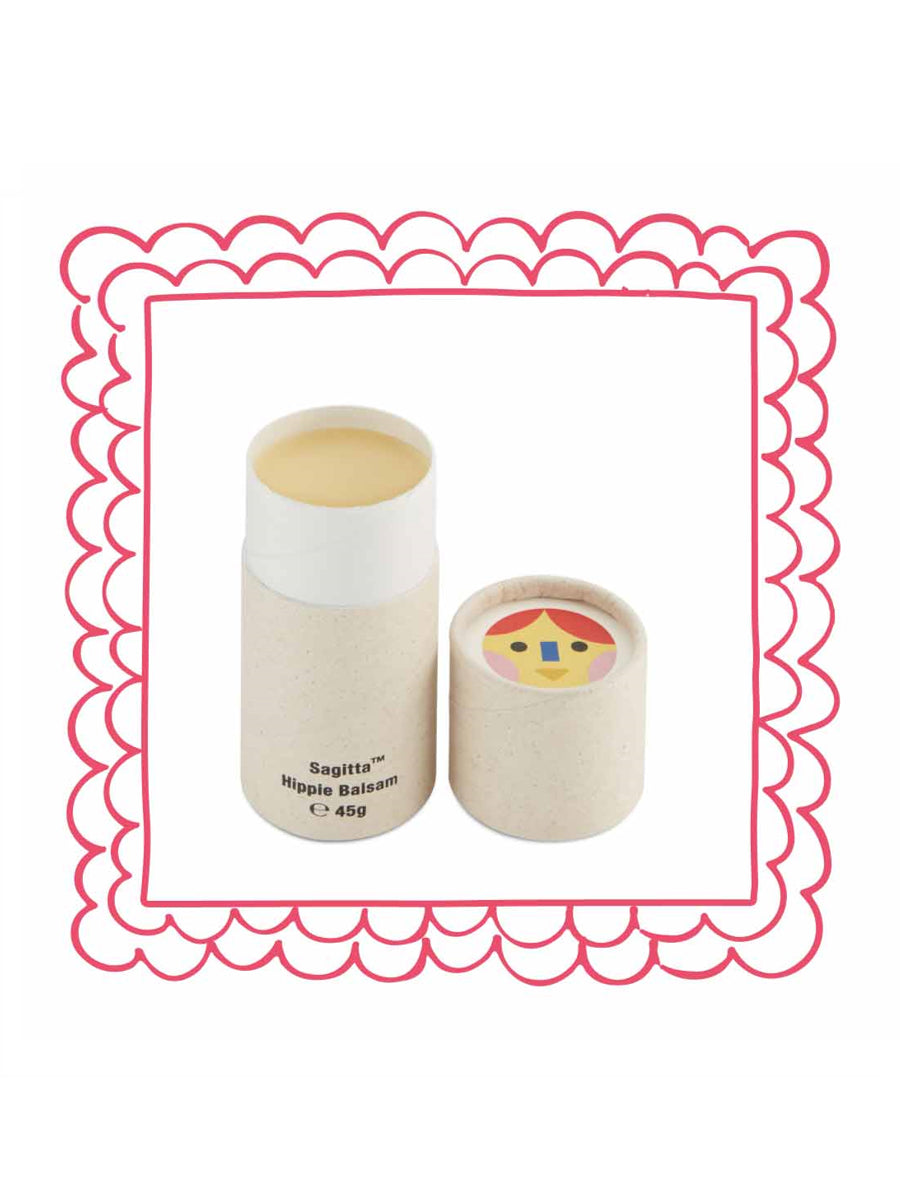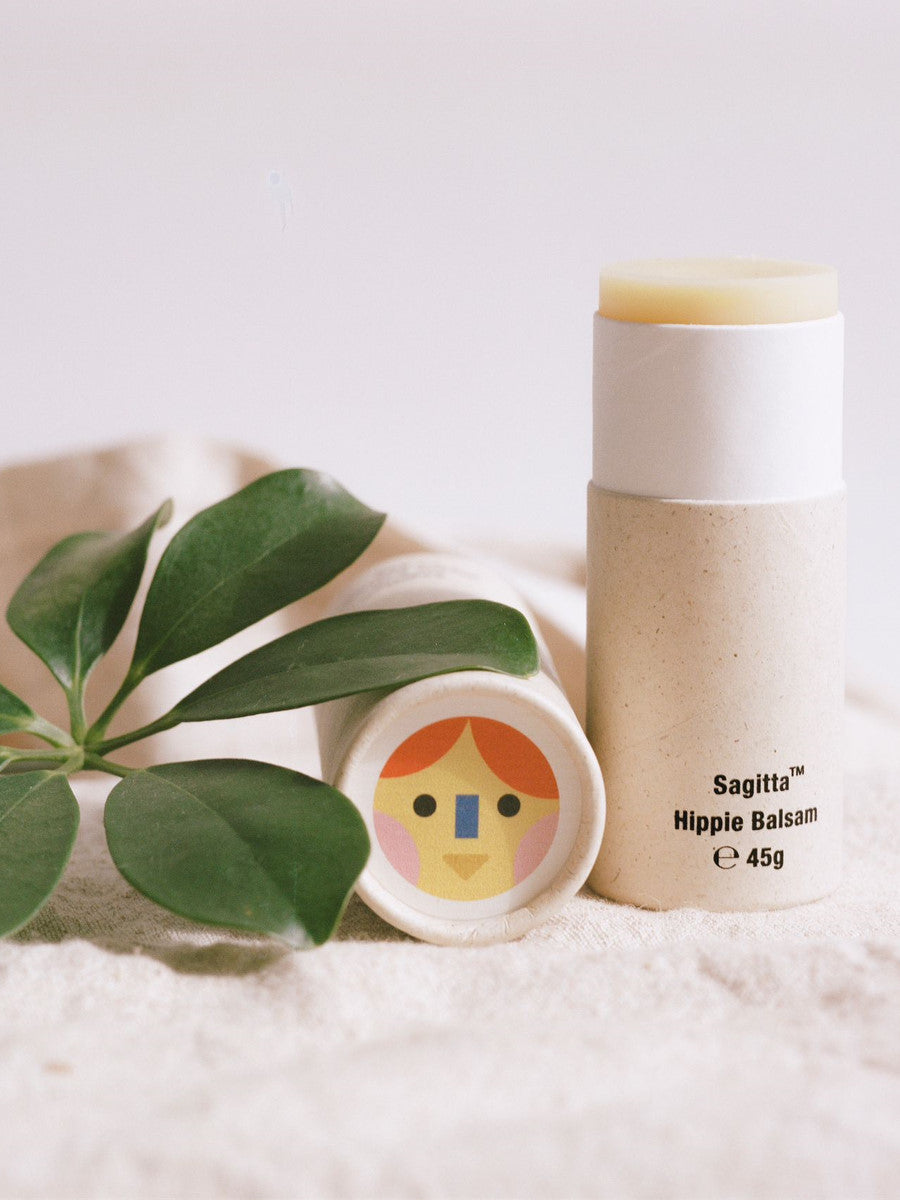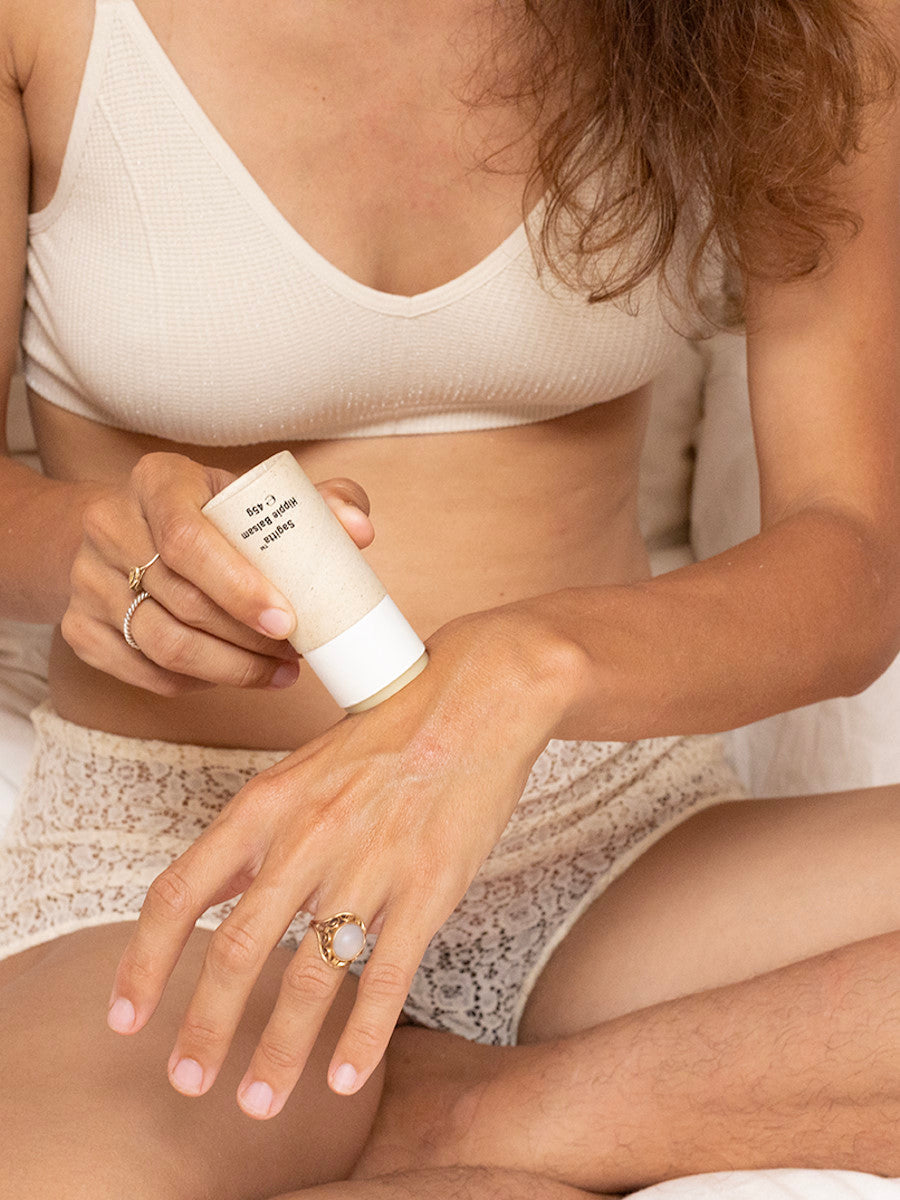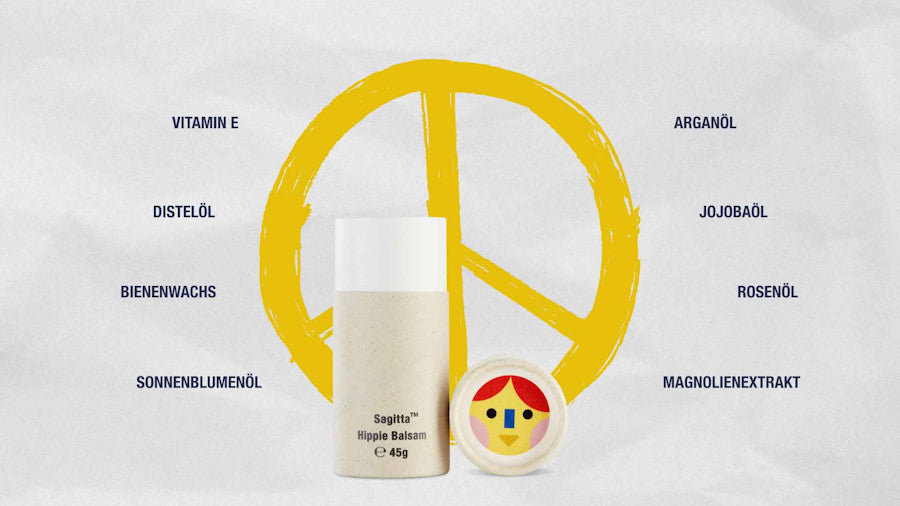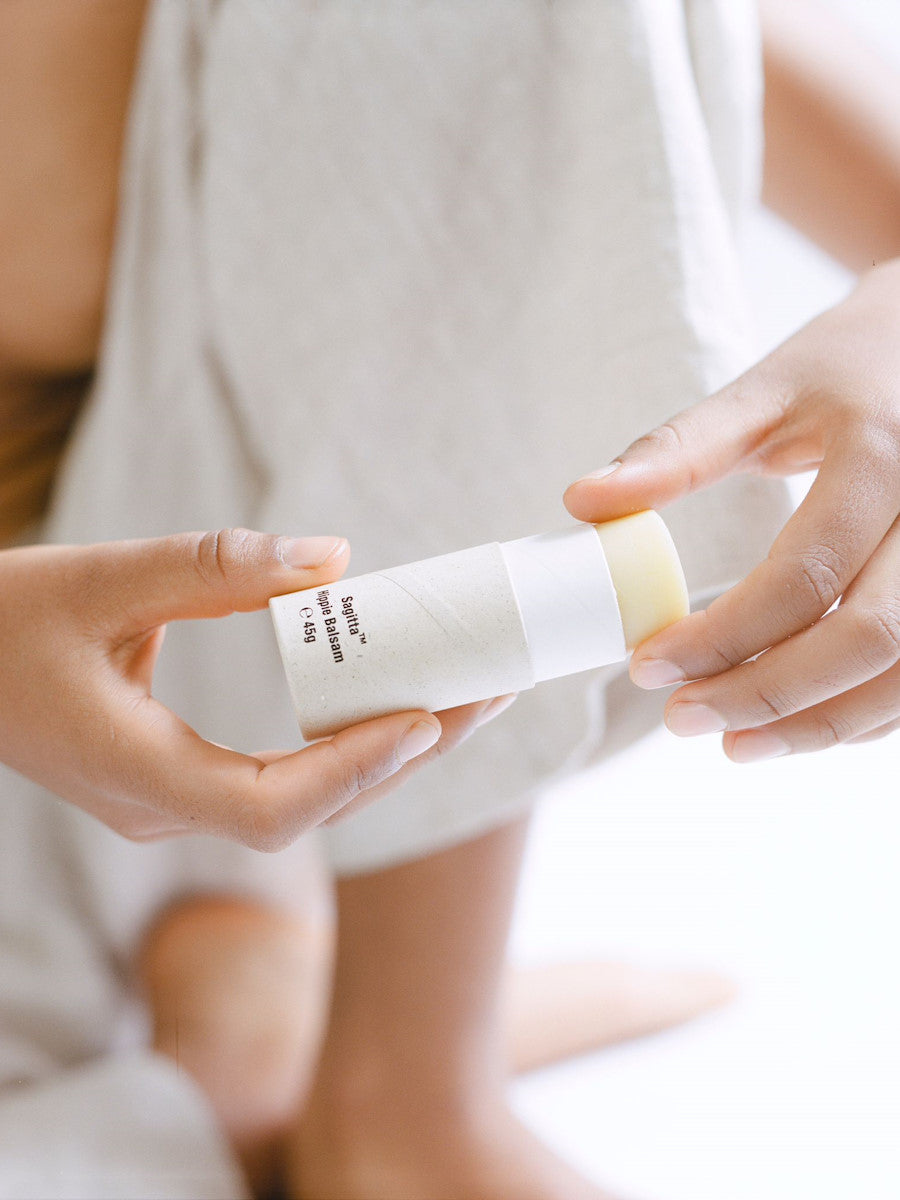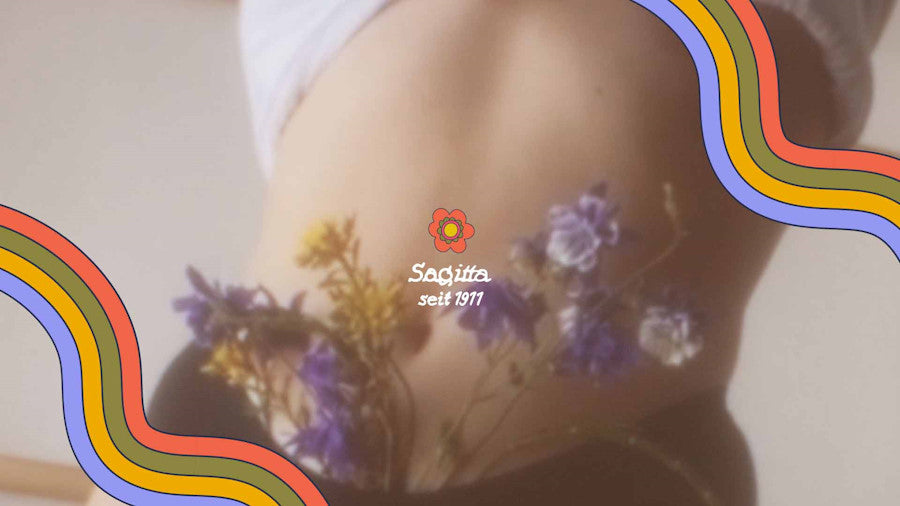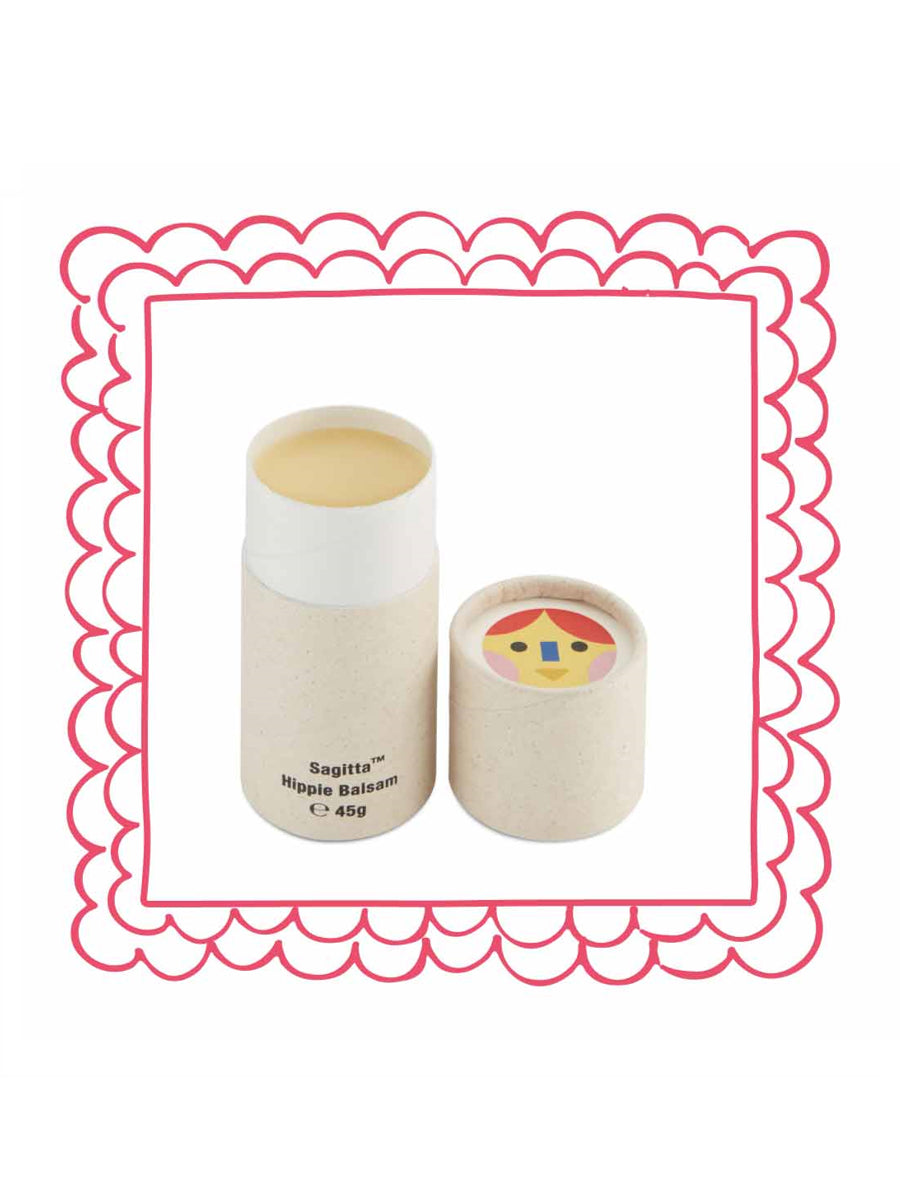 SAGITTA HIPPIE BALM
AUF LAGER UND IN 2-4 TAGEN BEI DIR
✓ The one for all skin care
✓ Protects with valuable vegetable oils
✓ Smells delicately of roses
✓ Shimmers matt instead of shining oily
✓ Very productive thanks to economical abrasion
The Sagitta Hippie Balm is an all-rounder. An all-rounder for countless applications that nourishes and protects the skin with valuable plant oils and beeswax. It leaves a pleasant, delicate rose scent with a slightly woody note on the skin.


Shaped into a stick, the balm is relatively hard. This means that only a small amount of balm remains on the skin when it is applied. This is completely sufficient for the effect and your skin only has a slightly matte shimmer without having an oily shine.


With the Hippie Stick you save yourself countless other products because it is the one for everything when it comes to skin care and is useful for the whole family.

You can use it


for daily care of the whole body.
for facial care, especially in cold weather.
as a cream for the eye area. The balm acts like a delicately shimmering eyeshadow.
as a hand and cuticle cream.
for velvety-soft skin instead of dry skin on elbows and other parts of the body.
as lip balm.
as a makeup remover.
for shaping the eyebrows.
as a natural highlighter for your cheeks.
as a shaving cream for armpits, legs and bikini area. Simply apply to dry skin before showering.
as protection against ingrown hairs and red pustules in the bikini area, neck and face.
as a hair mask. Massage the Hippie Balm into dry hair and leave it on for at least 20 minutes or overnight.
as a hair pomade. Ideal for men who want a little more hold in their hair without having to constantly wash out the gel.
as a setting agent for curls.
to protect hair from hot styling tools and harsh weather.
to help with flaky skin.
to relieve itchy insect bites.
as protection for runners and cyclists. The balm protects against cracked skin in winter and prevents chafing on the thighs, buttocks and other vulnerable areas.
for relief from nettle stings.
as diaper cream.
even as an organic lubricant.

The possible applications are far from exhausted. And even though you can use it for so many occasions, it still lasts a very long time because the economical abrasion makes it extremely productive.


Knowledge on the edge: Like its namesake, the Hippie Balm is natural and pragmatic. Instead of relying on many products with highly complex ingredients from the cosmetics laboratory, each of which is precisely defined for a specific skin problem, the Hippie Balm, as an all-rounder for skin problems, relies on the nourishing power of Mother Nature.
Contents 45 g

Organic farming
The ingredients come from controlled organic cultivation and are sustainable and palm oil-free. Of course, we do not use any chemical additives, heavy metals, pesticides, preservatives, parabens and microplastics.
LIVE HEALTHIER WITH HEALTHY HABITS
"A little helps a lot, is the motto of the Hippie Balm. Because it does not contain any preservatives, it is microbiome-friendly. So you can trust that the good bacteria on your skin will not be harmed. This is an important point because when your microbiome is in the right balance, it contributes to naturally beautiful, healthy skin and protects it from pathogens.

Therefore, always keep the Hippie Balm to hand. It's best to keep a copy in your handbag so that it's always at hand when you're out and about. Use it with a clear conscience for prevention and for all skin irritations.
 
INGREDIENTS
Safflower Oil, Beeswax, Sunflower Oil, Jojoba Oil, Hydrogenated Castor Oil, Silica, Argan Oil, Vitamin E, Magnolia Extract, Vetiver Oil, Rose Oil, Citronellol, Geraniol
INCI: Carthamus Tinctorius Seed Oil*, Cera Alba*, Helianthus Annuus Seed Oil*, Simmondsia Chinensis Seed Oil*, Hydrogenated Gastor Oil, Silica, Argania Spinosa Kernel Oil*, Tocopherol, Magnolia Officinalis Bark Extract, Vetiveria Zizanoides Root Oil, Rosa Damascena Flower Oil , Citronellol**, Geraniol**
* Ingredients from controlled organic farming
** made from natural essential oils
THIS IS HOW THE MAIN INGREDIENTS WORK
Safflower oil is obtained from the seeds of the safflower and contains many essential fatty acids and vitamins. These include, for example, linoleic acid, an omega-6 fatty acid that supports cells in growth and provides moisture and protection. Vitamins A and E support healing of inflammation such as blackheads and small pimples.

Beeswax moisturizes the skin and at the same time forms a light protective film on the skin, which serves as a barrier against harmful environmental influences. This protective film does not clog the pores, but allows the skin to breathe and has a soothing effect on dry skin and skin irritations. Provitamin A (beta-carotene), which is abundant in beeswax, supports the renewal of skin cells, leaving the skin feeling smooth and elastic.

sunflower oil contains a lot of linoleic acid and vitamin E. It is quickly absorbed into the skin and contributes to wound healing, as studies have shown. In addition, it supports the skin in cell renewal.

Jojoba oil has a skin-care effect. It keeps the skin in good condition and makes it smooth and supple.
APPLICATION
Remove the lid and press it bottom of the Hippie Balm slightly upwards, until the stick sticks out approx. 1 cm. Gently roll the Hippie Balm over the area of ​​skin you want to treat a few times without pressing hard. And then it develops its nourishing and protective effect.
If you want to apply more balm, simply hold the stick briefly on the skin so that it melts slightly with the body heat instead of rubbing harder over the area.
Do not apply the Hippie Balm directly to open wounds. Store cool and dry. For external use only


FAST SHIPPING WITH DHL (2-3 DAYS IN DE)
30 DAY SATISFACTION GUARANTEE
BUYER PROTECTION WITH TRUSTED SHOPS
BONUS PROGRAM FOR LOYAL CUSTOMERS