You can order free shipping in DE from an order value of €50 or more 📦. To AT, CH, BE, DK, NL, LU from 75 €!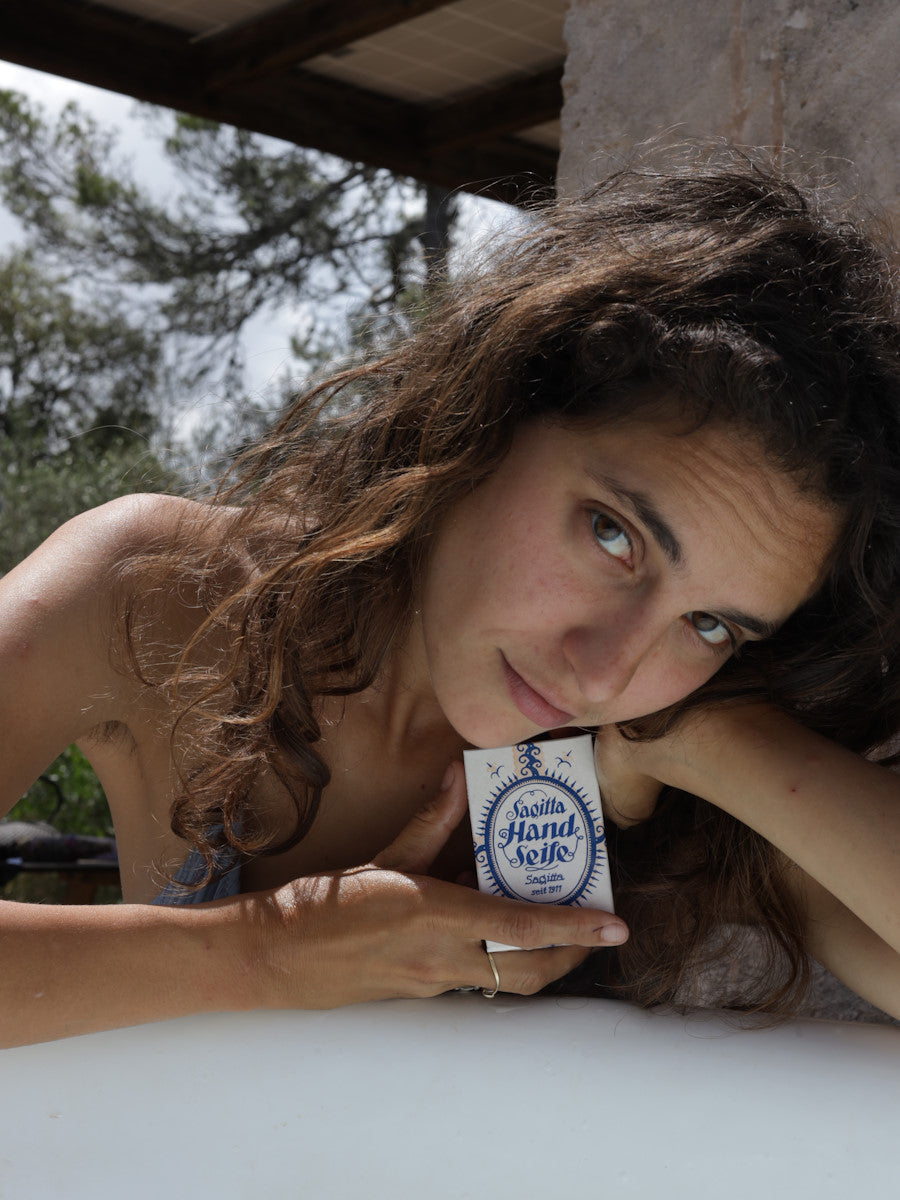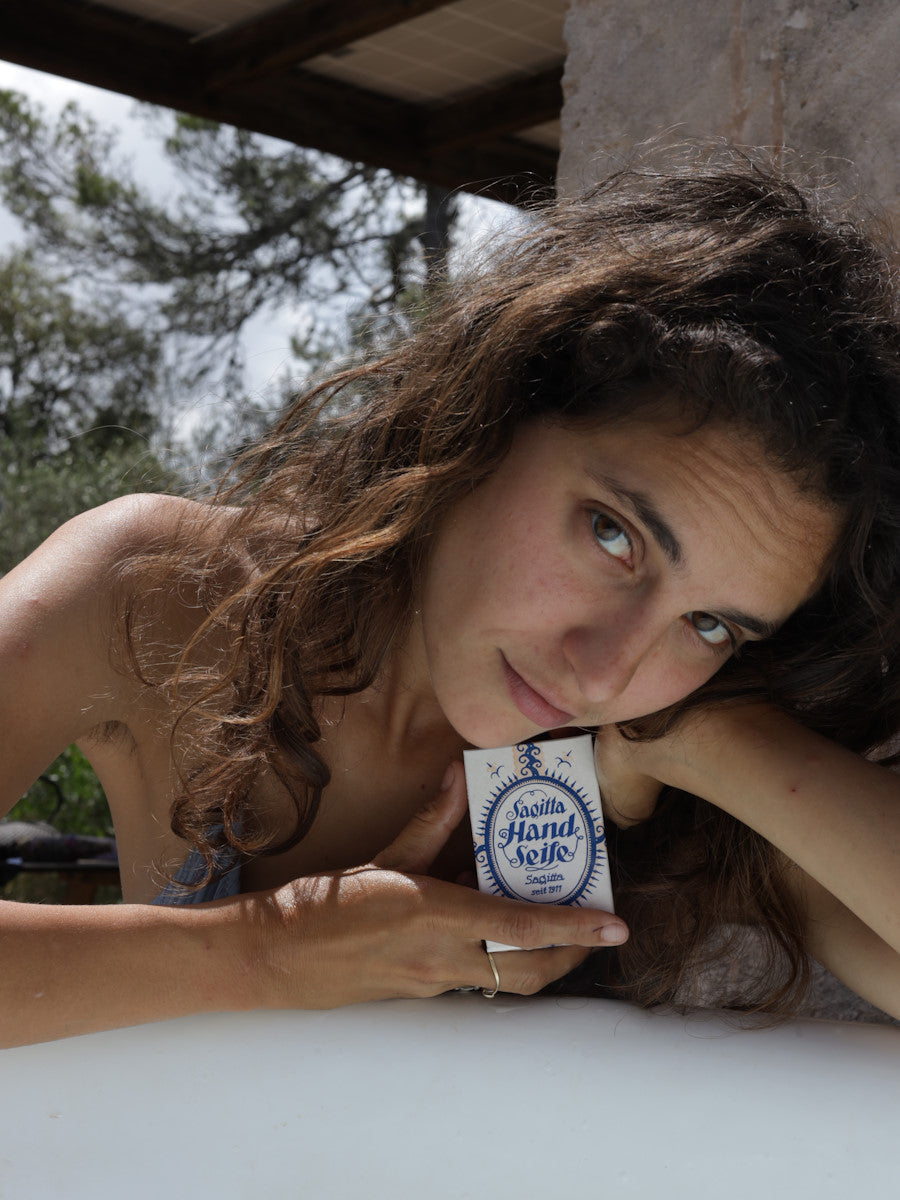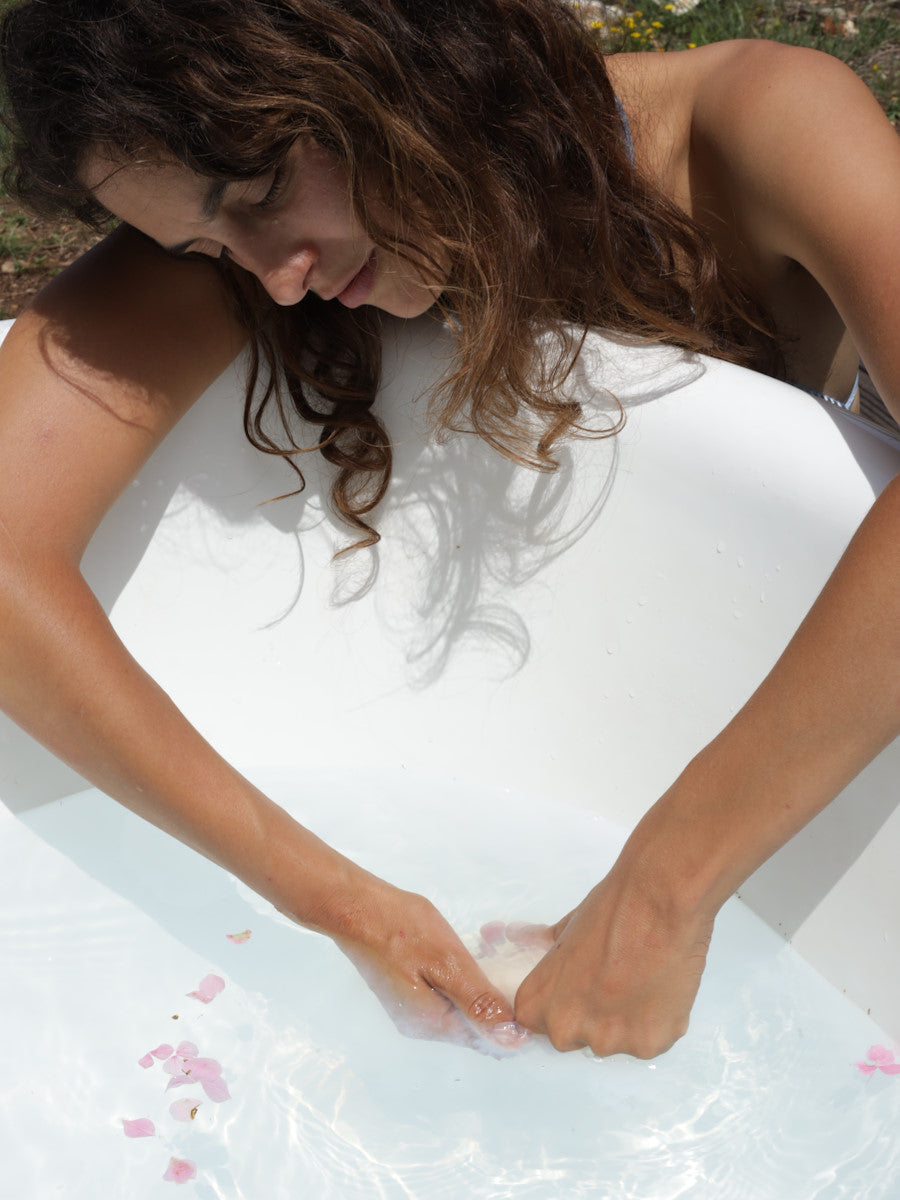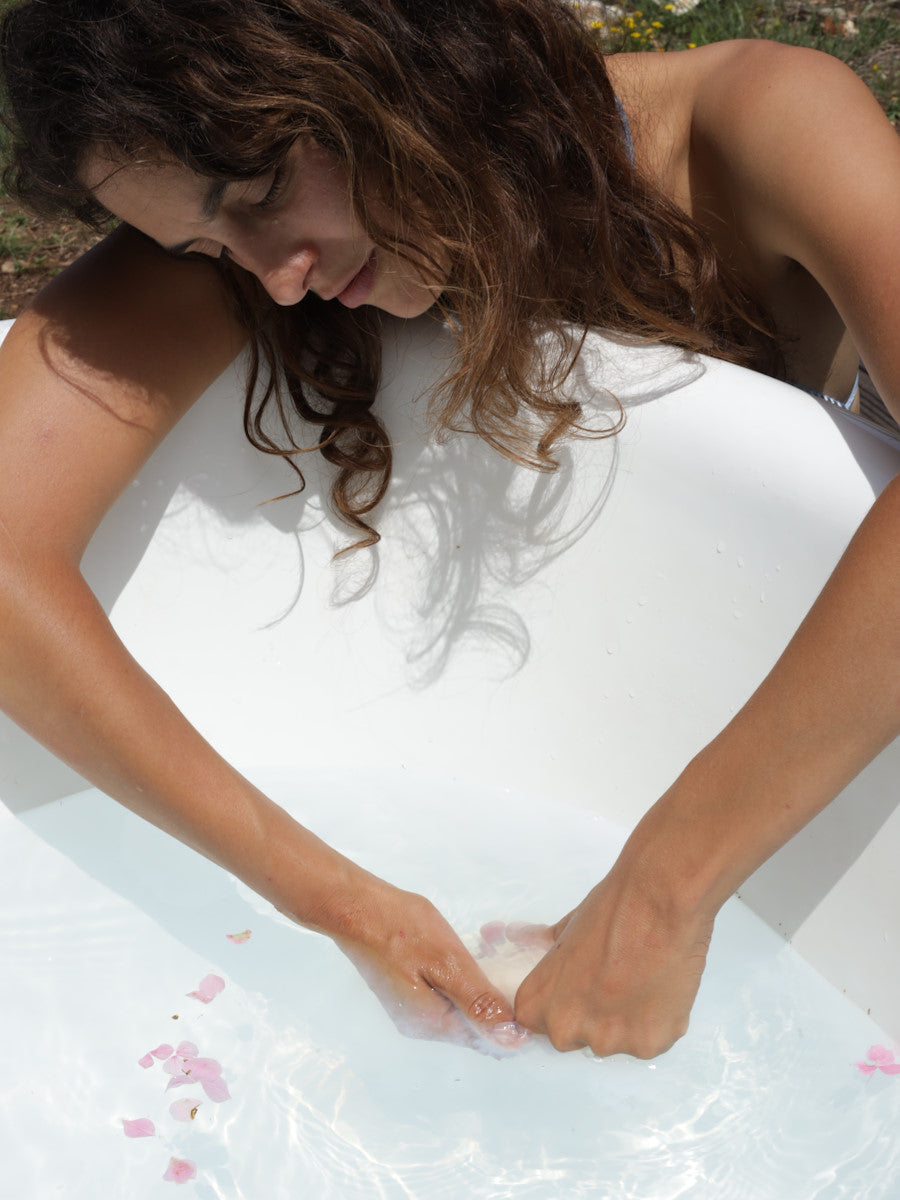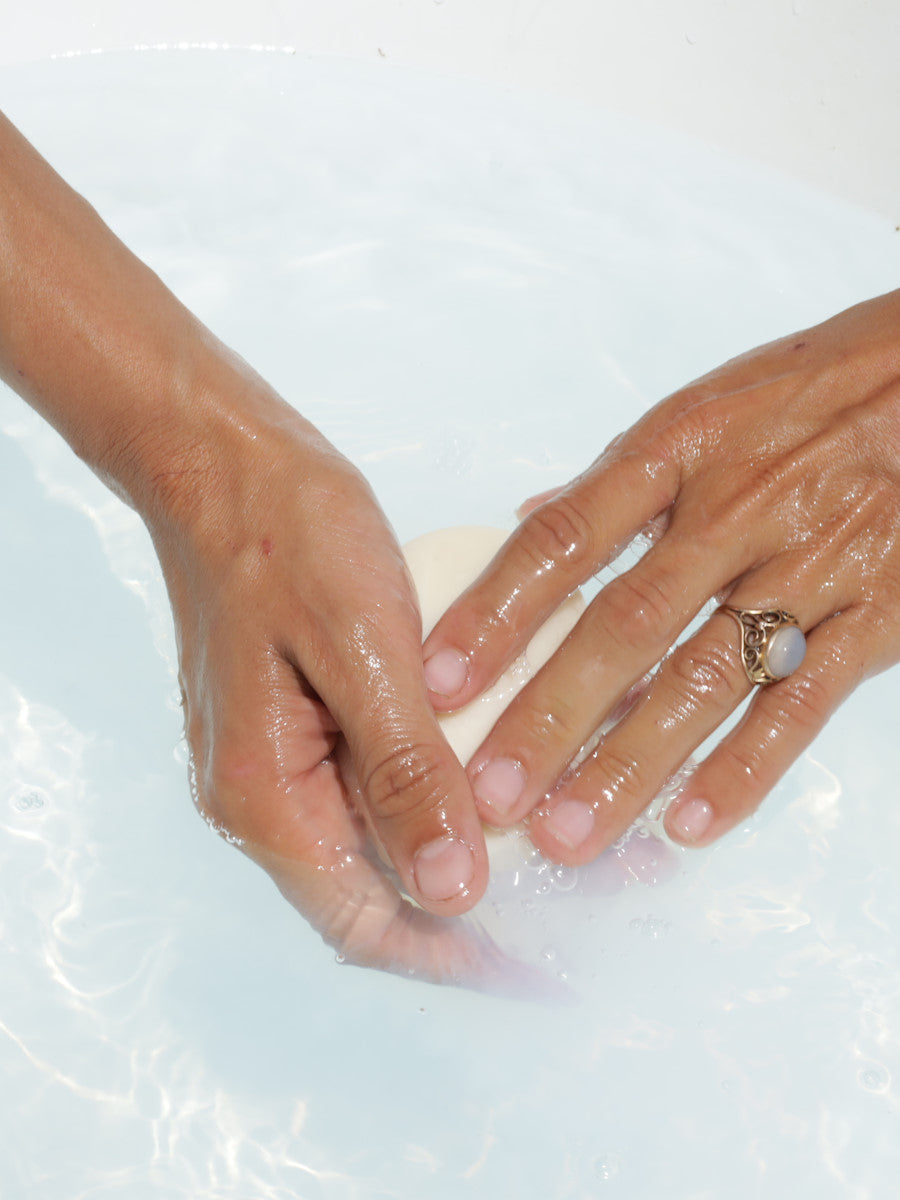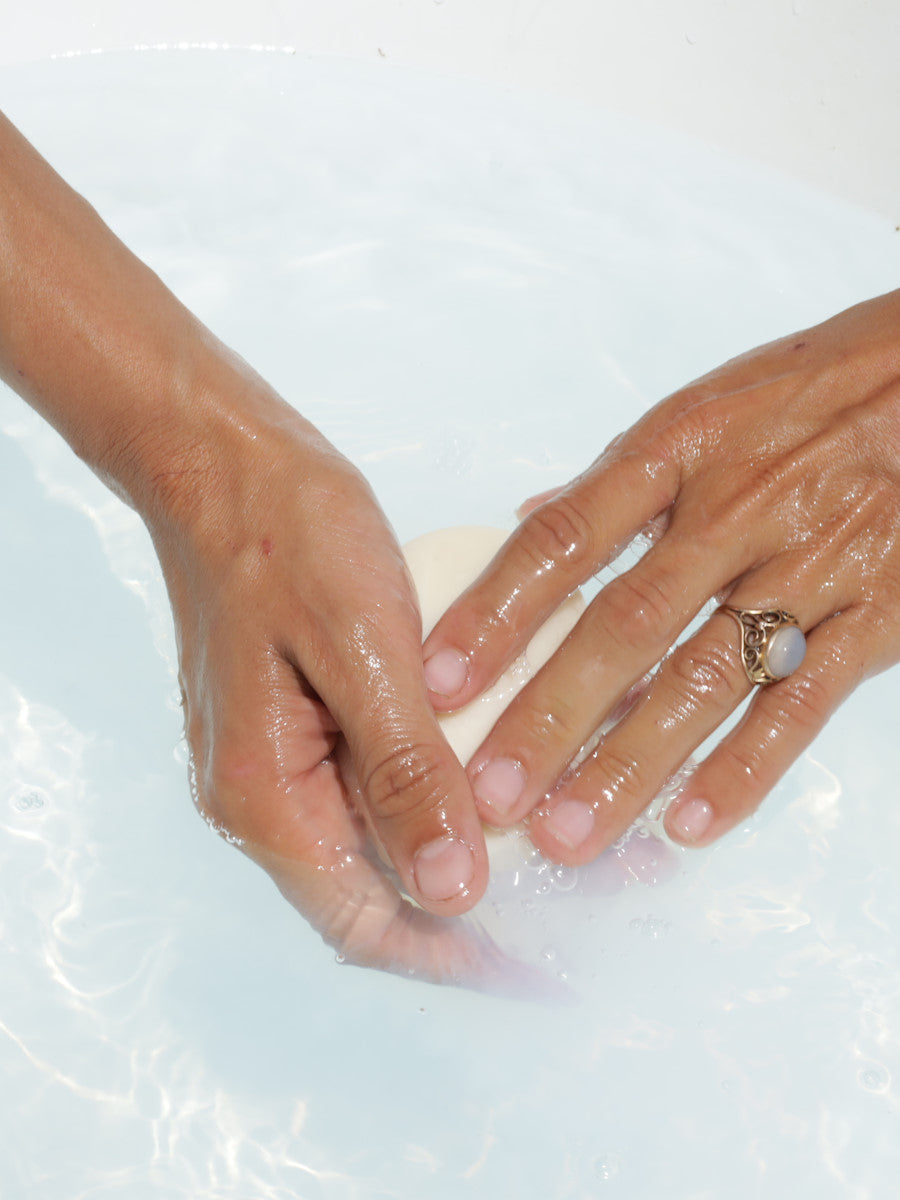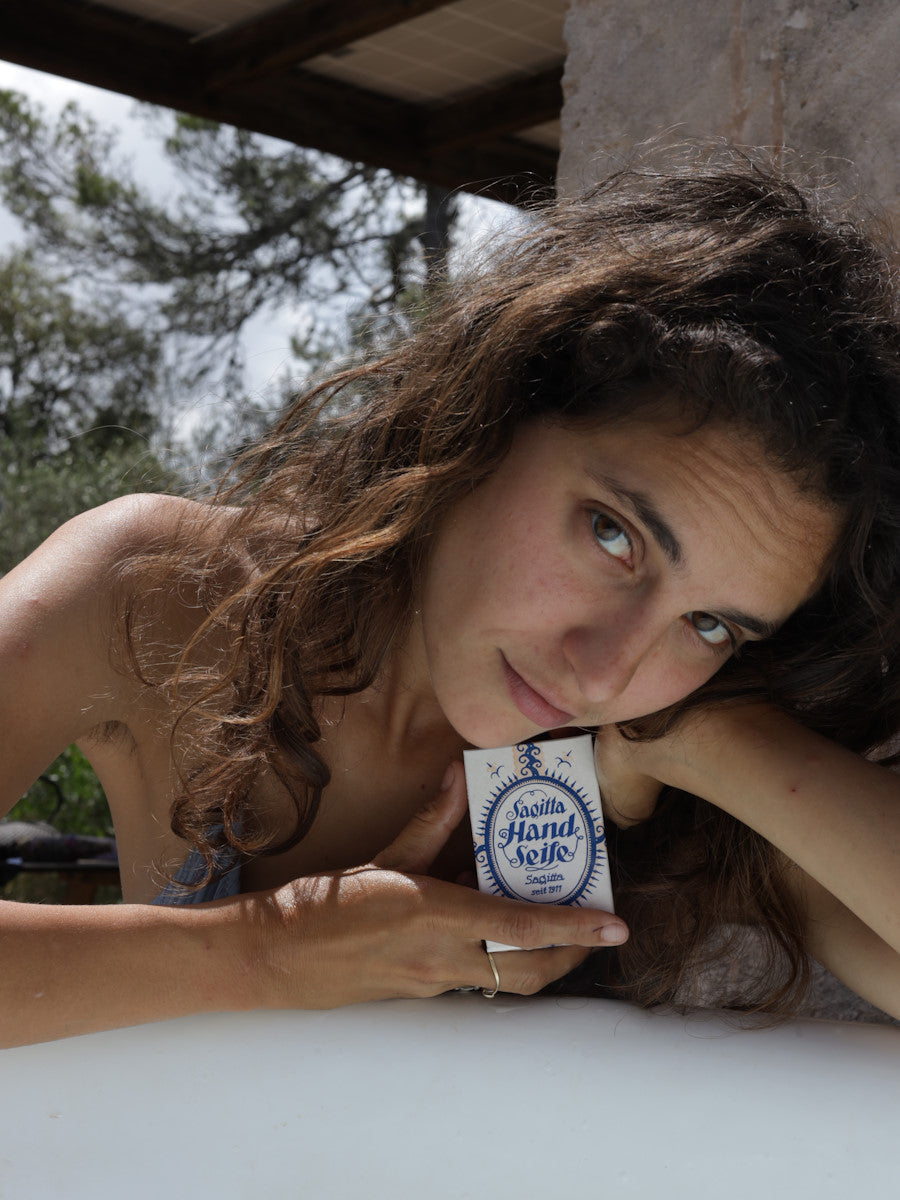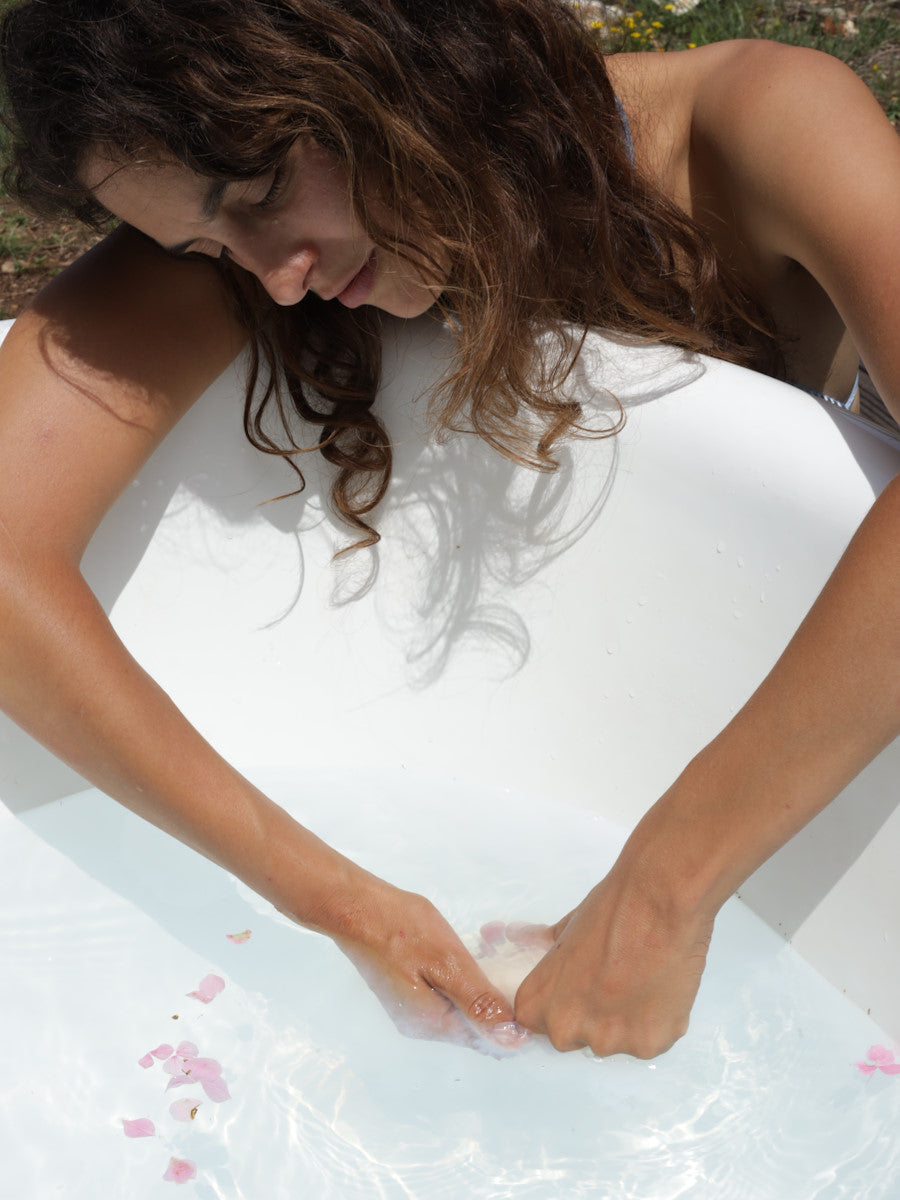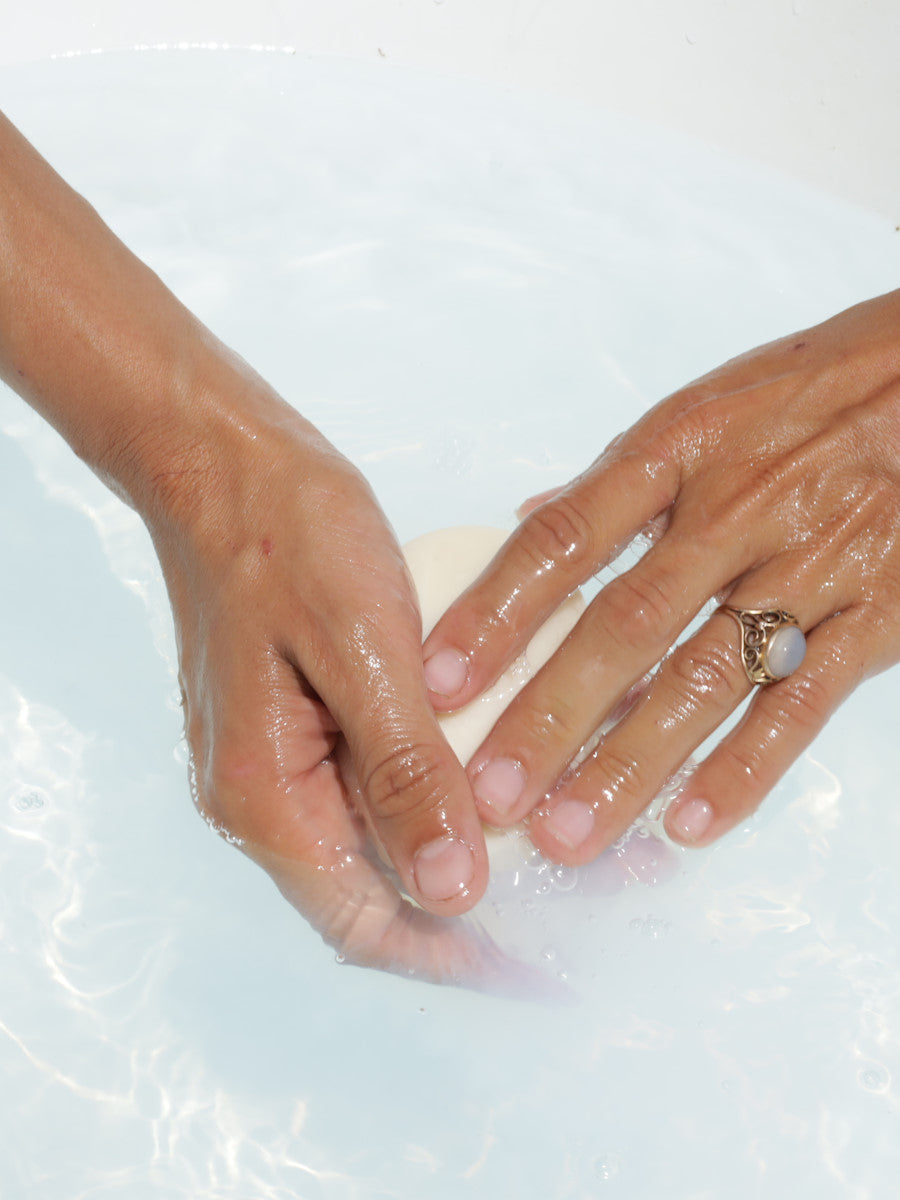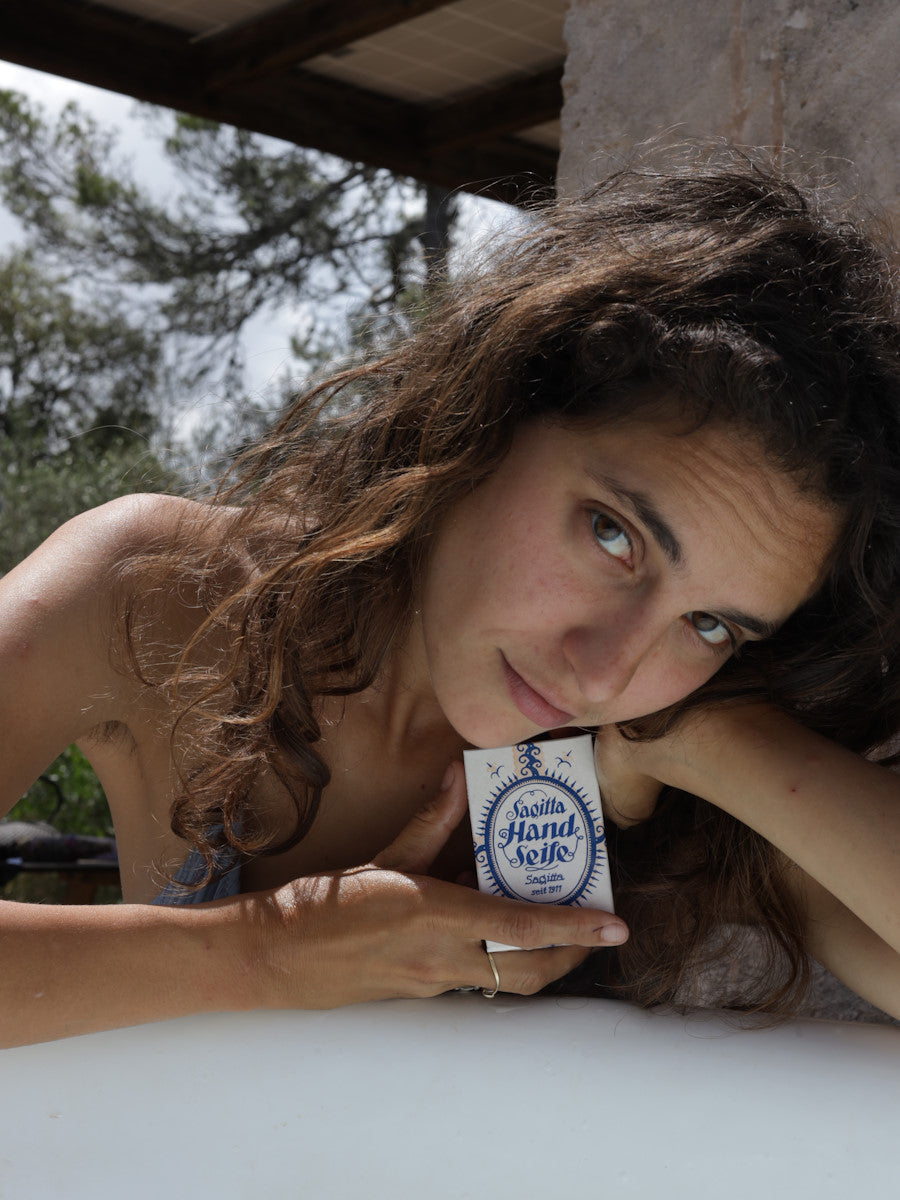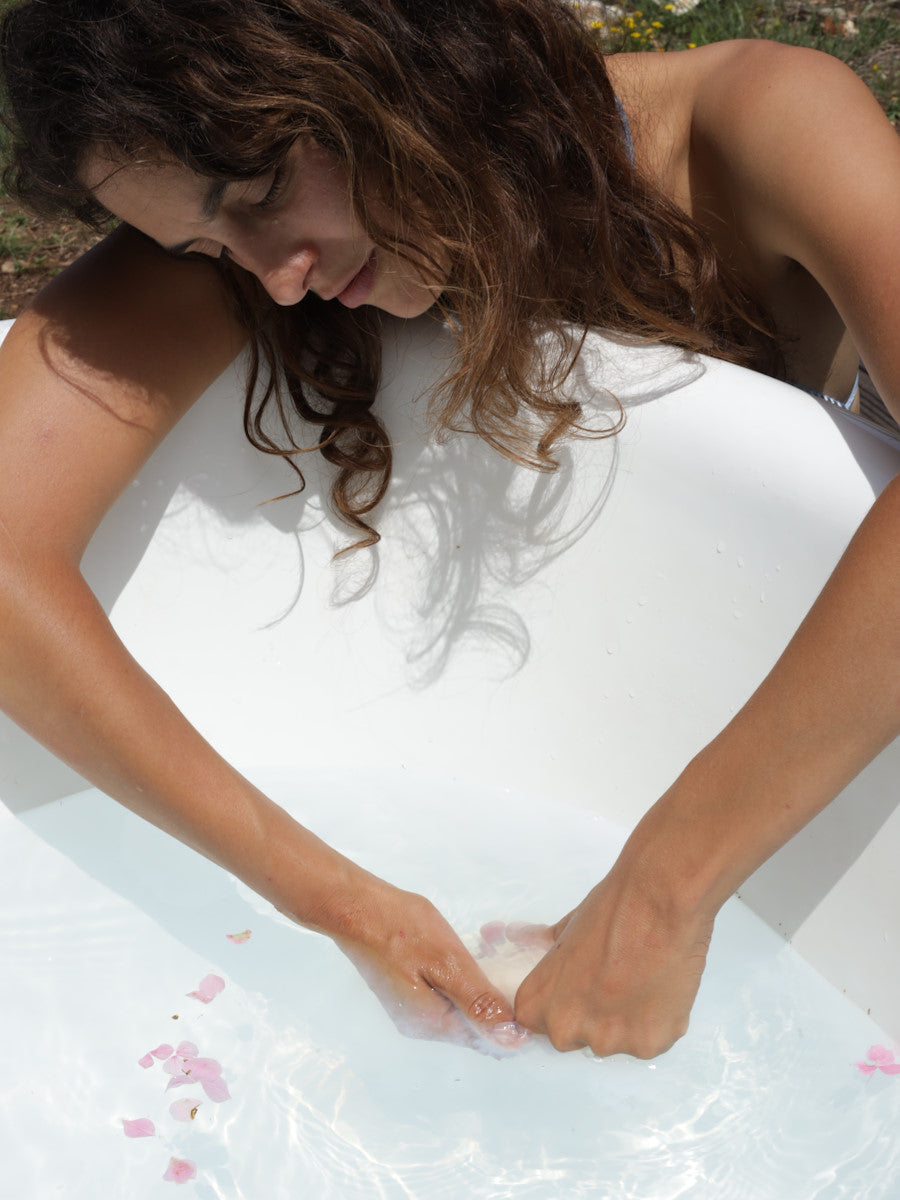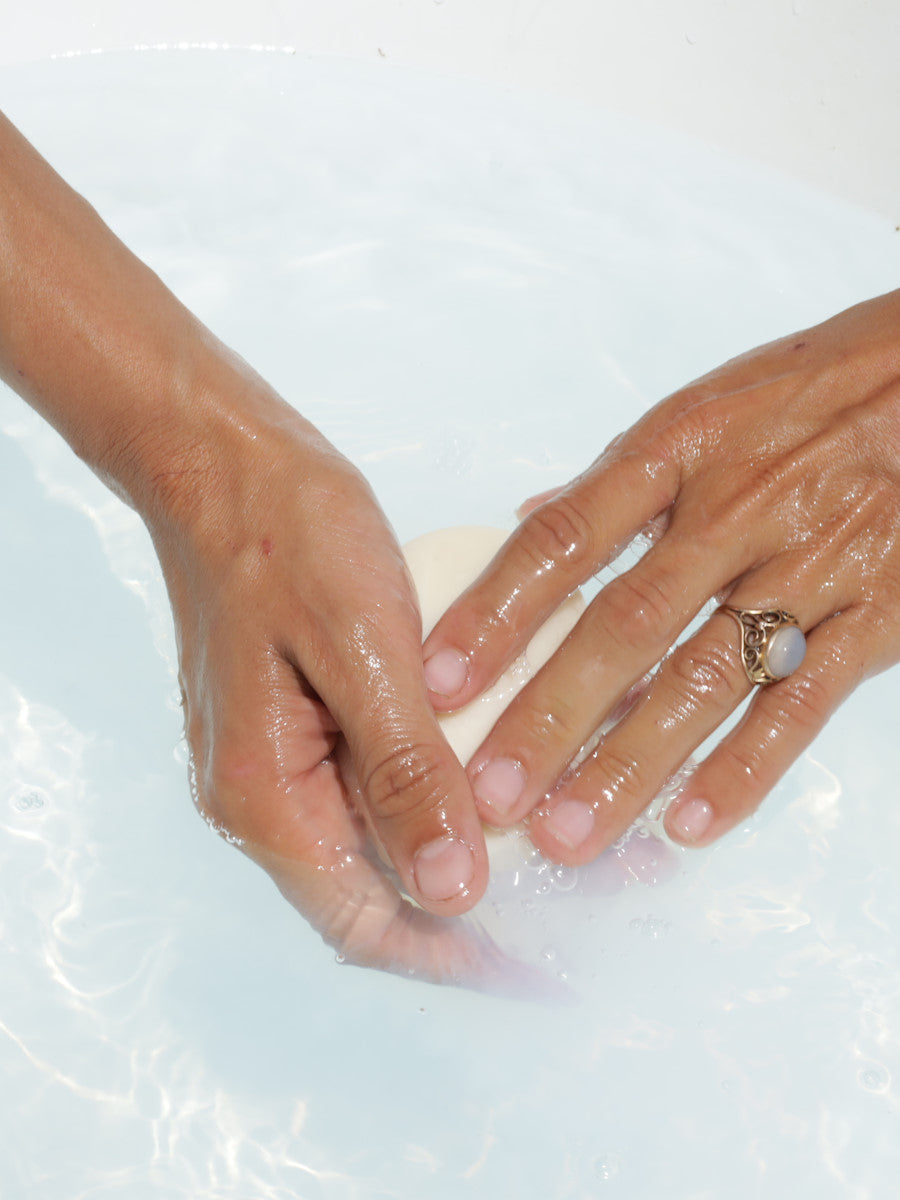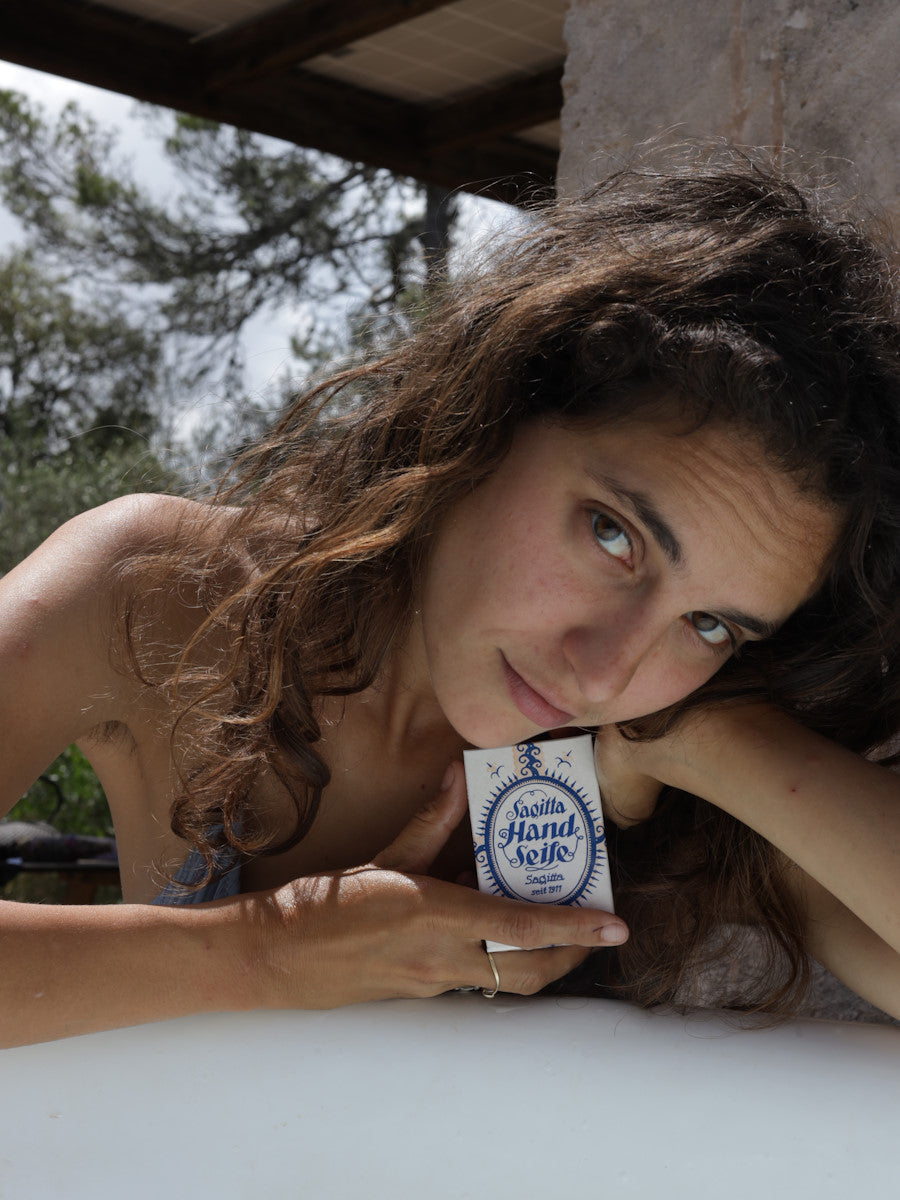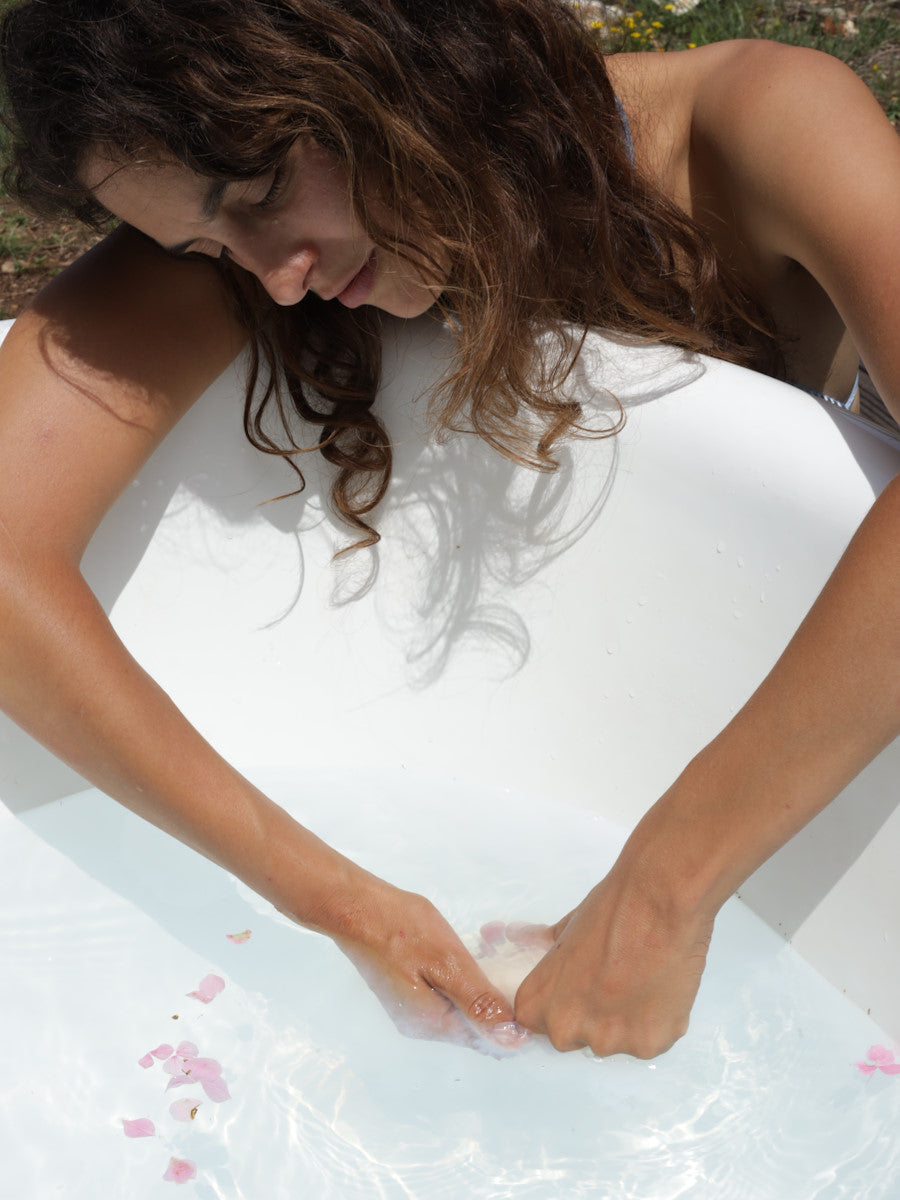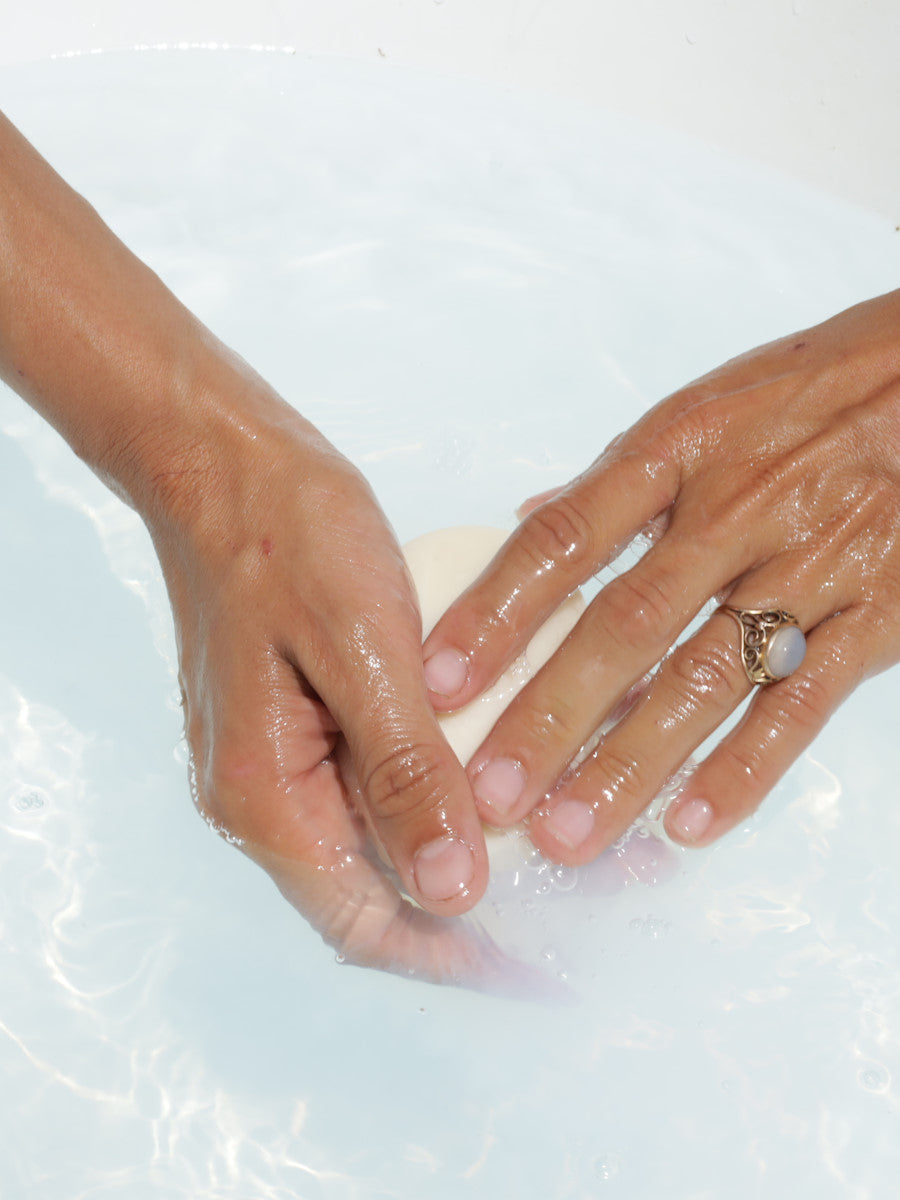 SAGITTA HAND SOAP 1911
AUF LAGER UND IN 2-4 TAGEN BEI DIR
✓ Cleans gently and naturally
✓ Maintains prebiotic thanks to inulin
✓ A soft film protects the skin
✓ With juniper and stone pine oil
✓ Smells like a walk in the woods
PREBIOTIC HAND SOAP with JUNIPER and PINE

For over 100 years, Sagitta hand soap 1911 has been produced according to old traditions using a gentle cold process. The recipe for the hand soap was developed in the oldest pharmacy in Munich, our family pharmacy. Since then, each of our bars of soap has been unique and gently cleanses our hands, leaving them looking healthy and cared for.

Sagitta hand soap 1911 is enriched with the sweet and soft-smelling juniper oil, which has been used for centuries for its cleansing and disinfecting properties. It is combined with natural pine oil, which smells pleasantly bitter and spicy and is also said to have an antibacterial effect. Together, juniper and pine smell like a walk in the forest and will lift your mood thanks to this pleasant association.
Since the hand soap is hand-boiled with organic inulin, it is a prebiotic soap. The inulin forms a soft film on the skin that helps protect the skin.
All ingredients come from the region. The production is compliant with natural cosmetics. The Sagitta hand soap 1911 has proven itself over decades and is still very popular. That's why we still have them in our program.
Contents 100 g

Organic farming
The ingredients of this body soap come from controlled organic cultivation and are palm oil-free. Of course, we do not use any chemical additives, heavy metals, pesticides, preservatives, parabens and microplastics.

LIVE HEALTHIER WITH HEALTHY HABITS
Do something to protect your hands and clean them gently but thoroughly with a prebiotic hand soap. Your hands will thank you with wonderfully nourished skin!

INGREDIENTS

Olive oil (saponified), coconut oil (saponified), sodium stearate, water, glycerin, almond oil, shea butter, inulin (prebiotic)
Essential oils: juniper oil, pine oil
INCI: Sodium Olivate, Sodium Cocoate, Sodium Stearate, Aqua, Glycerin, Prunus Amygdalus Dulcis Oil Butyrospermum Parkii Butter, Inulin, Juniperus Communis Fruit Oil, Pinus Cembra Twing Leaf Oil, Sodium Chloride, Sodium Citrate, Limonene, CI77492


THIS IS HOW THE MAIN INGREDIENTS WORK

Juniper oil is highly valued for its diverse health effects. It is often used externally for chronic skin conditions and for faster healing of the skin, because juniper oil can have a cleansing, germicidal and disinfecting effect.
Pine oil has been used for centuries for its health-promoting effects. Pine wood has a positive effect on sleep and your daily mood, and pine oil is also said to have a relaxing effect. In addition, it can have anti-inflammatory and antibacterial effects and soothe the skin.
Organic inulin is a purely plant-based substance that is obtained from plants such as agave and artichoke. This prebiotic forms a soft film on the skin that helps protect the skin.
APPLICATION
Use Sagitta hand soap 1911 as usual to wash your hands.
FAST SHIPPING WITH DHL (2-3 DAYS IN DE)
30 DAY SATISFACTION GUARANTEE
BUYER PROTECTION WITH TRUSTED SHOPS
BONUS PROGRAM FOR LOYAL CUSTOMERS