You can order free shipping in DE from just €50 📦 and from €75 in AT and CH!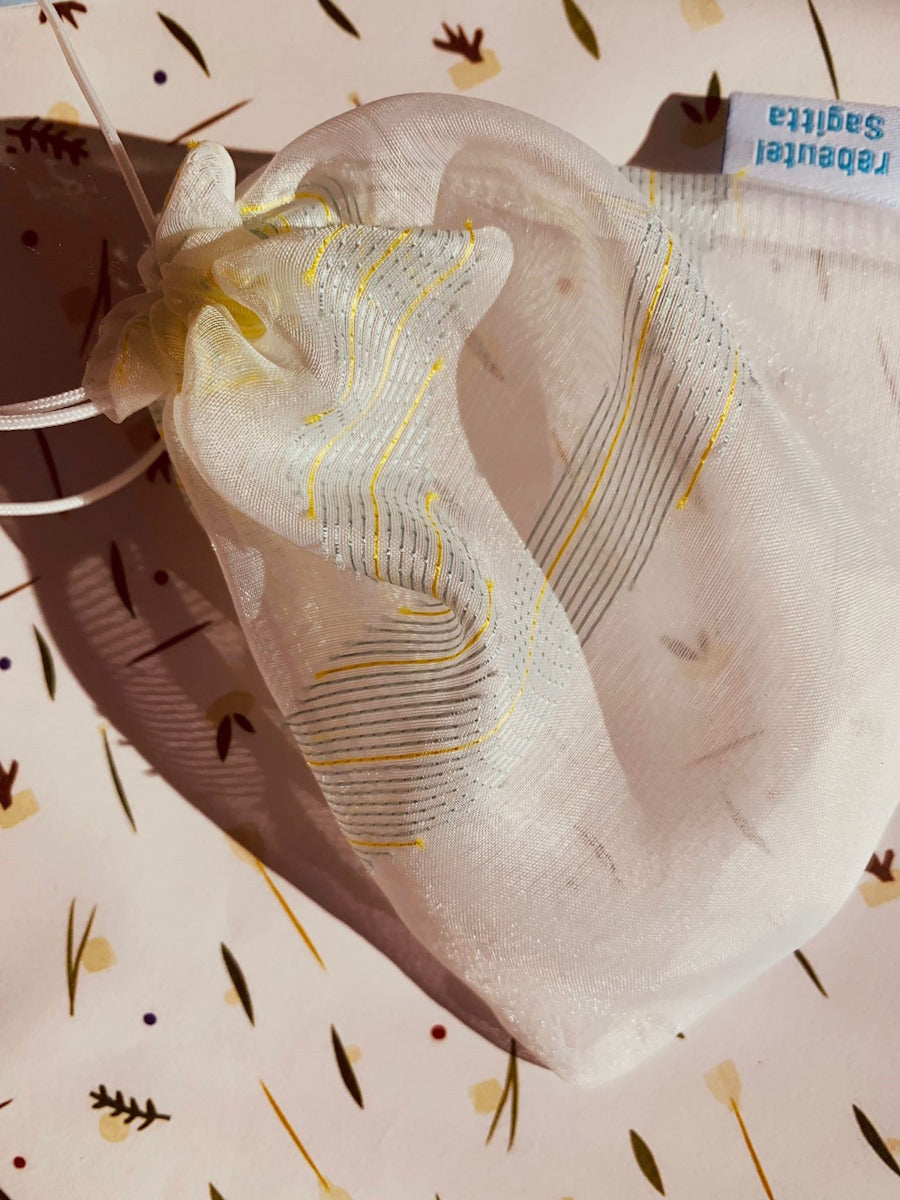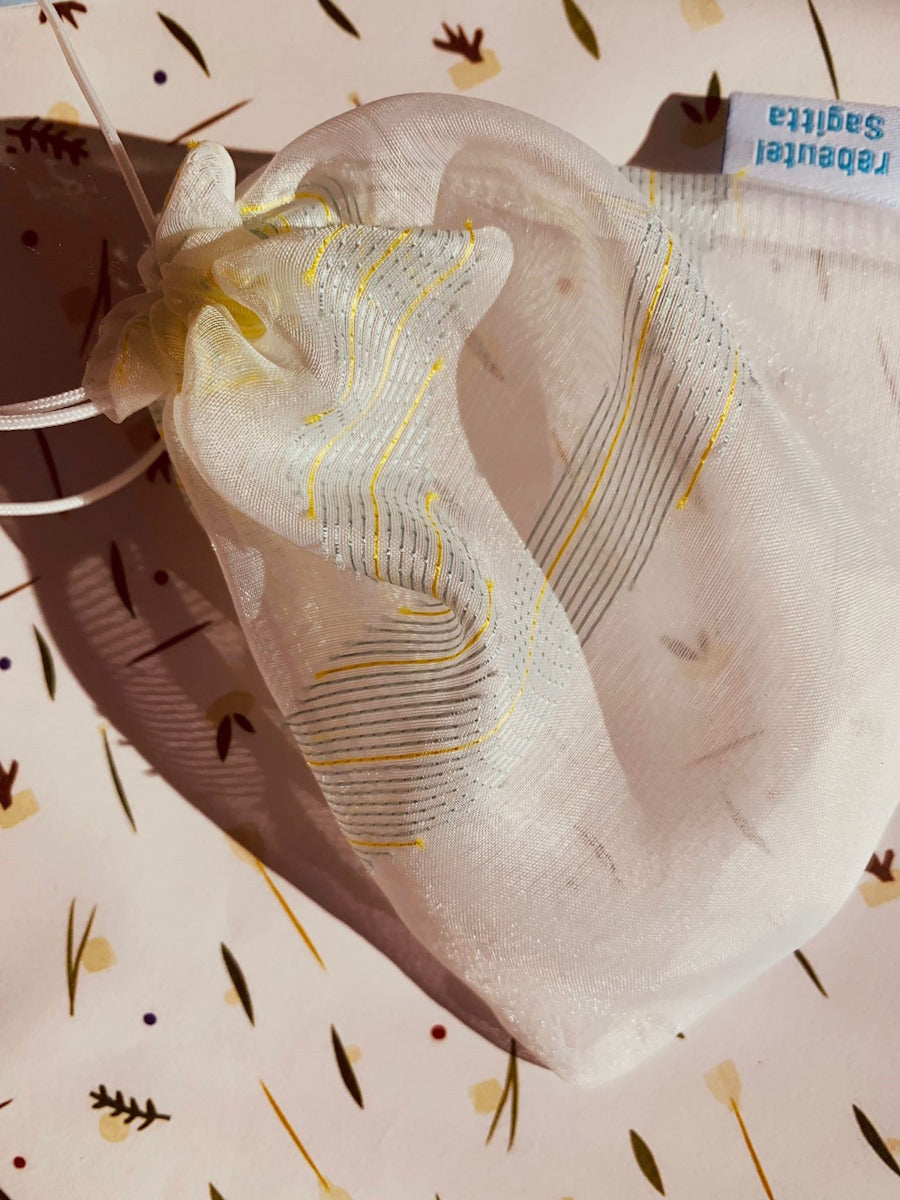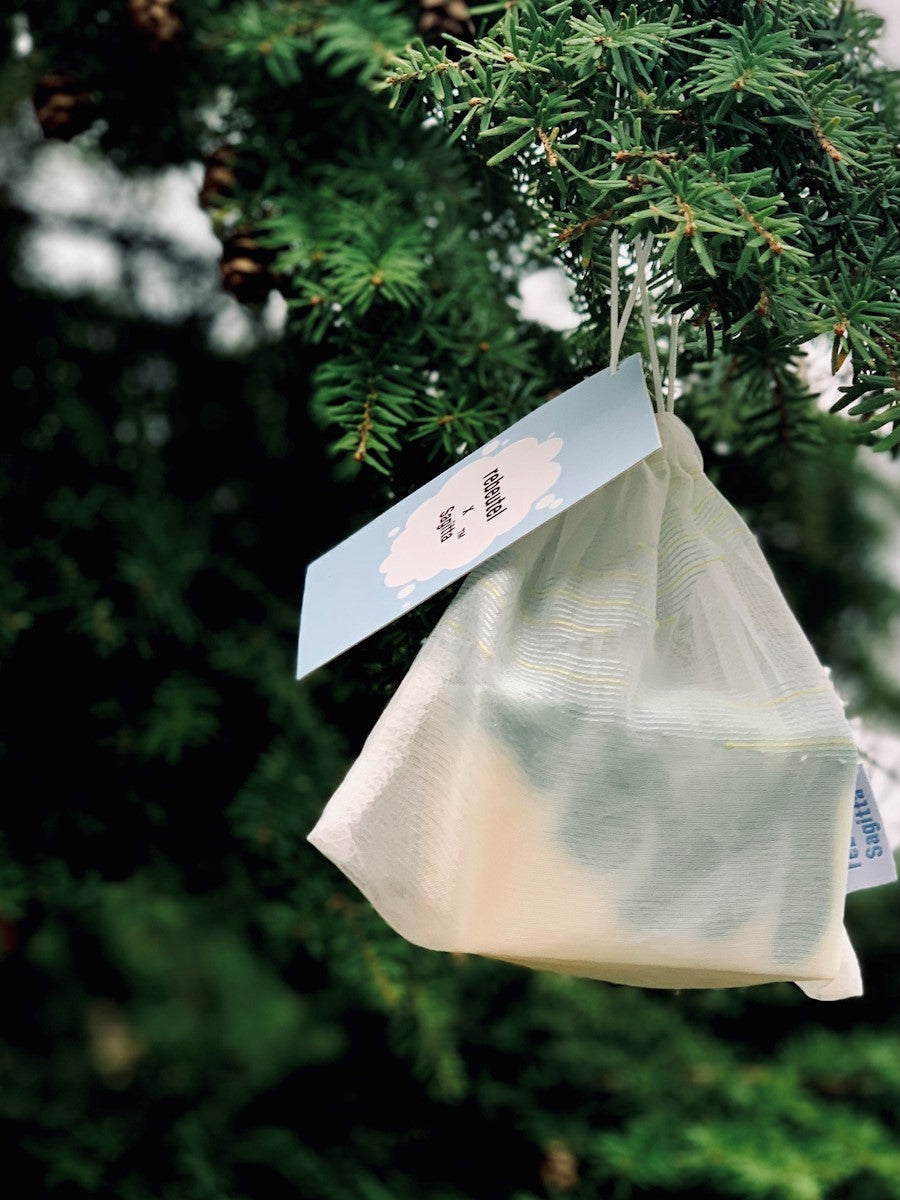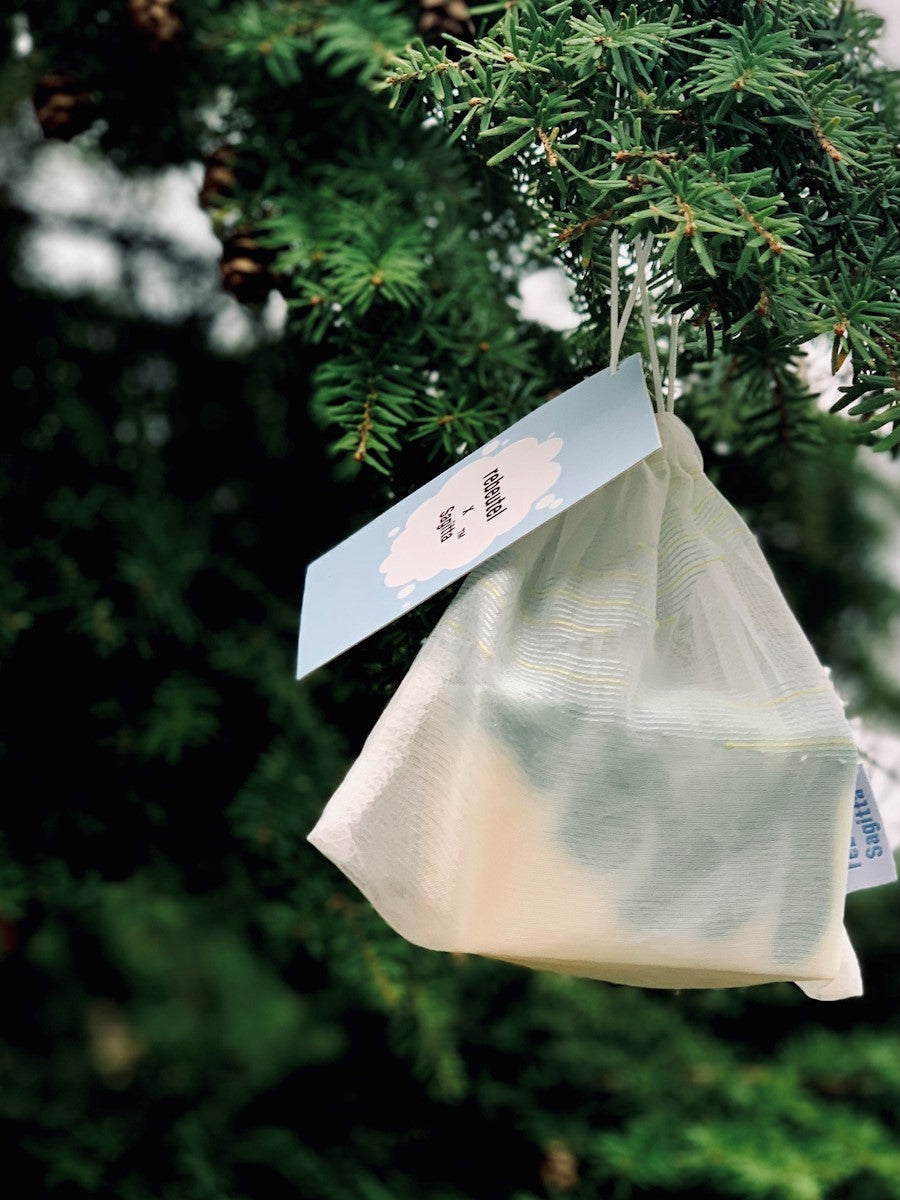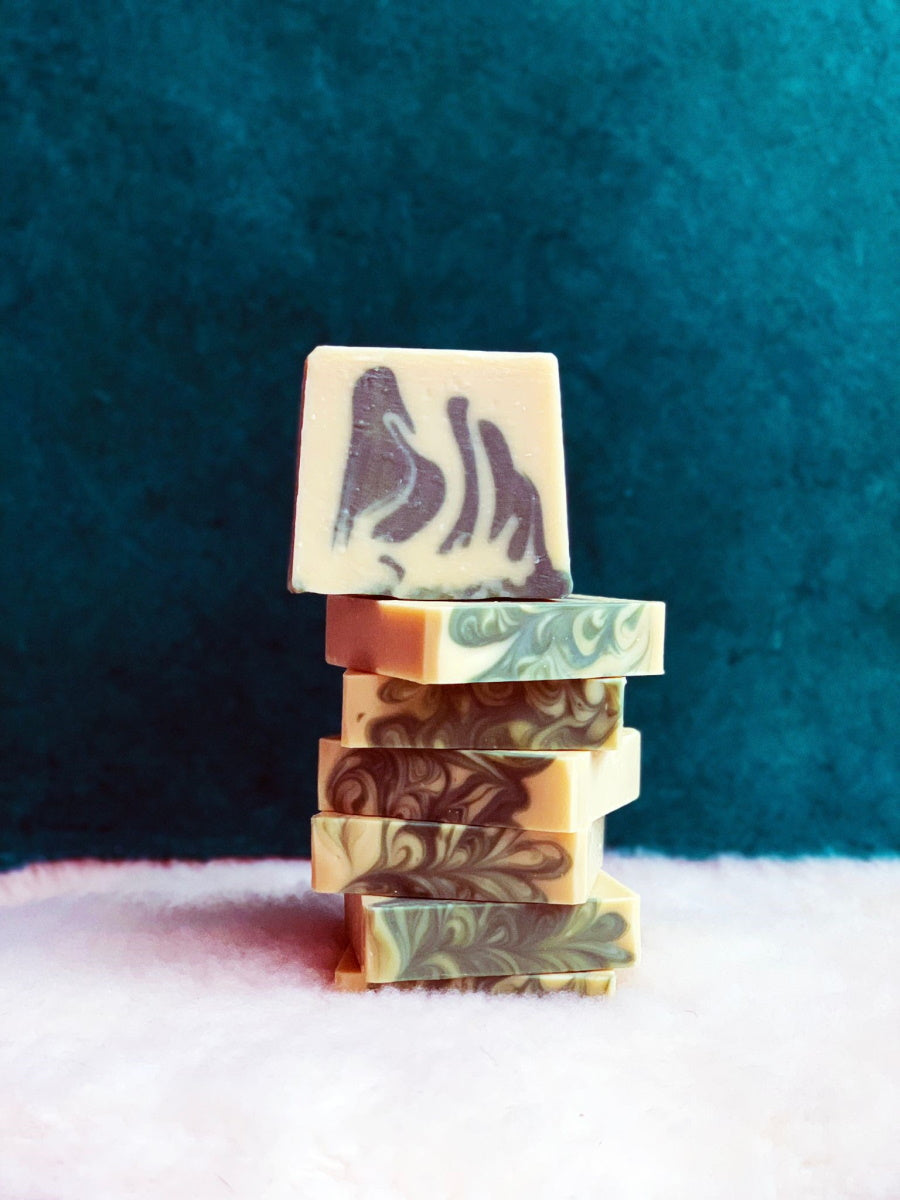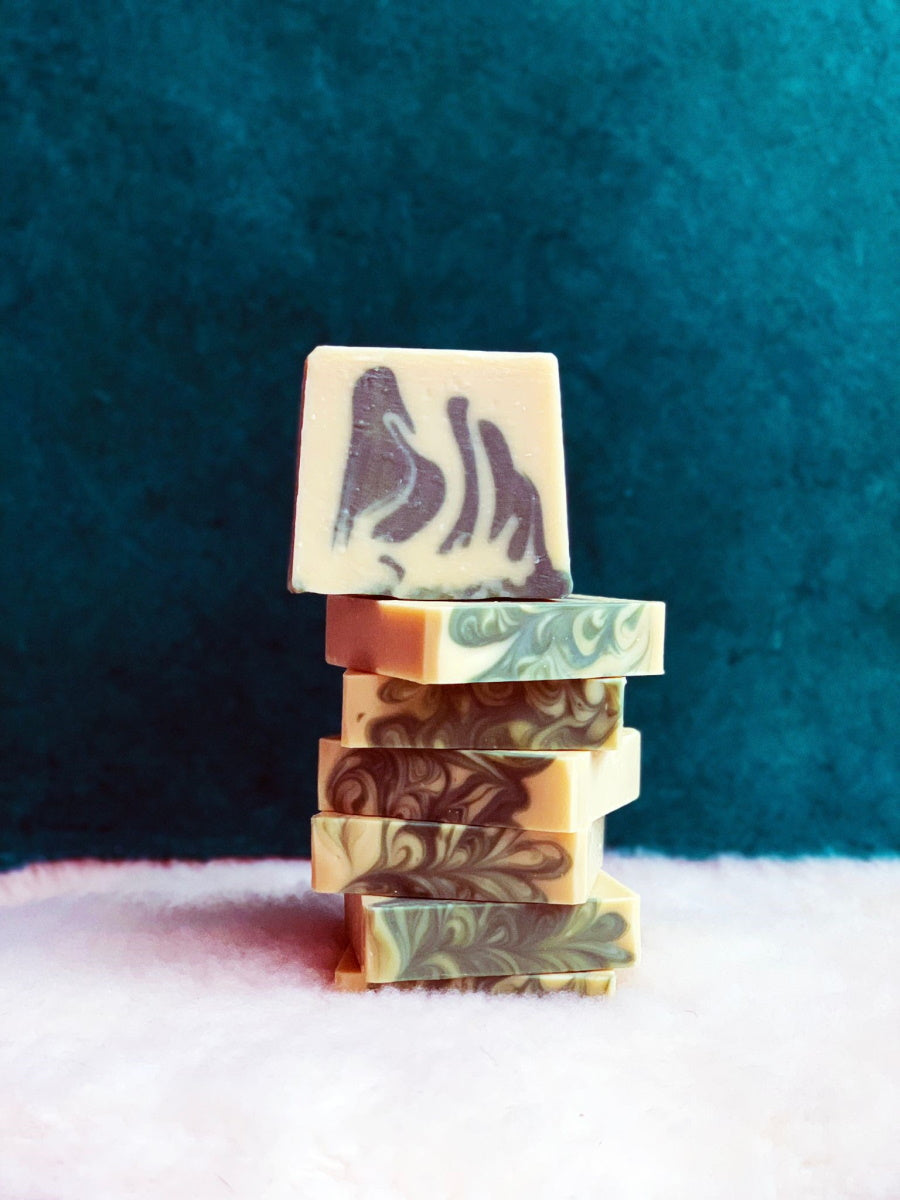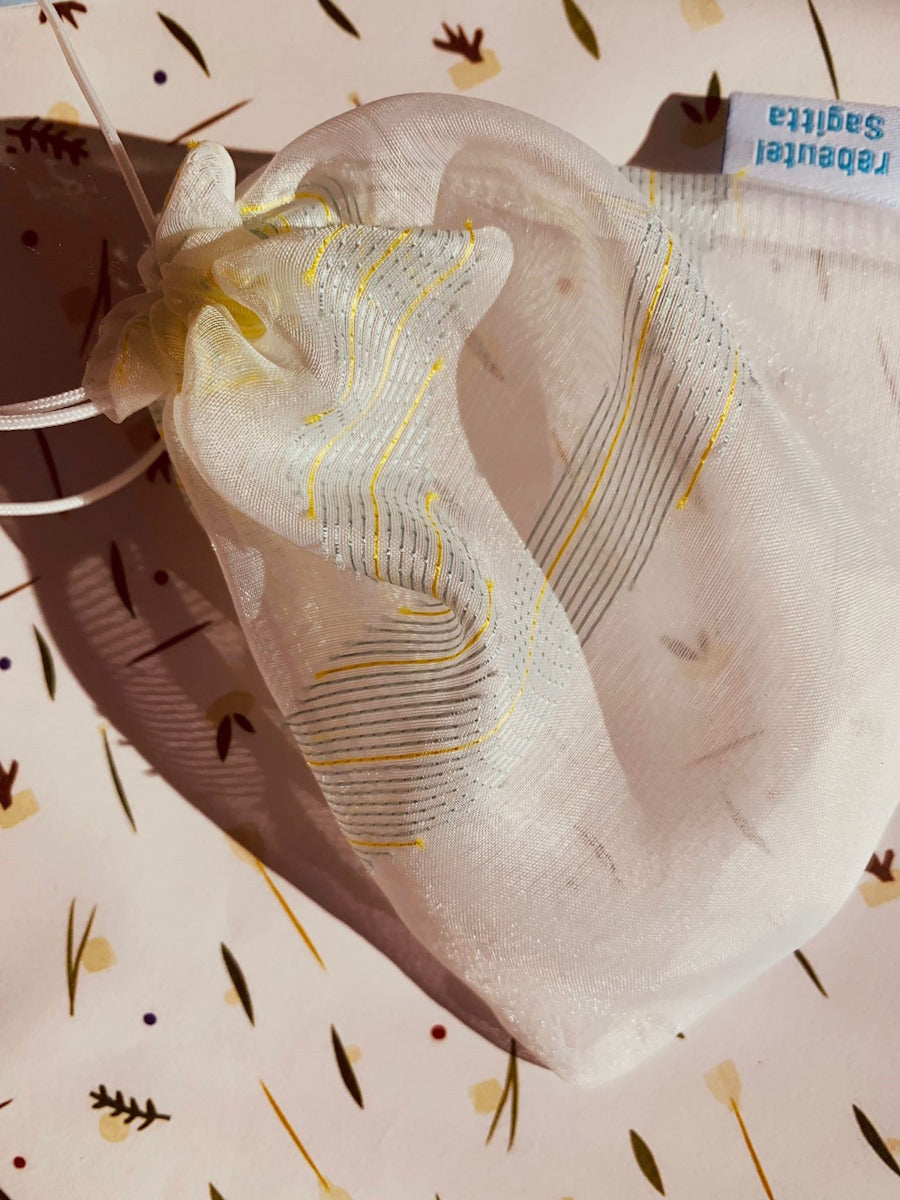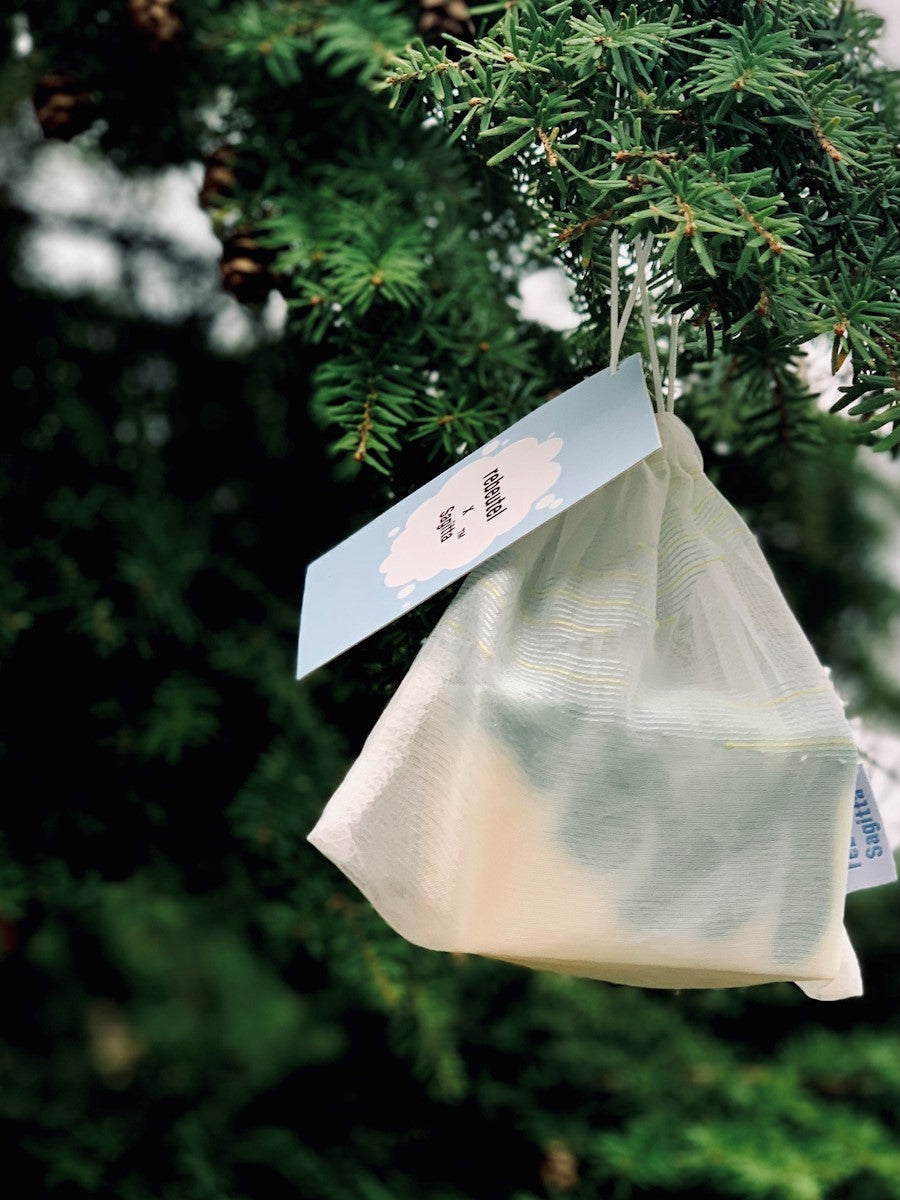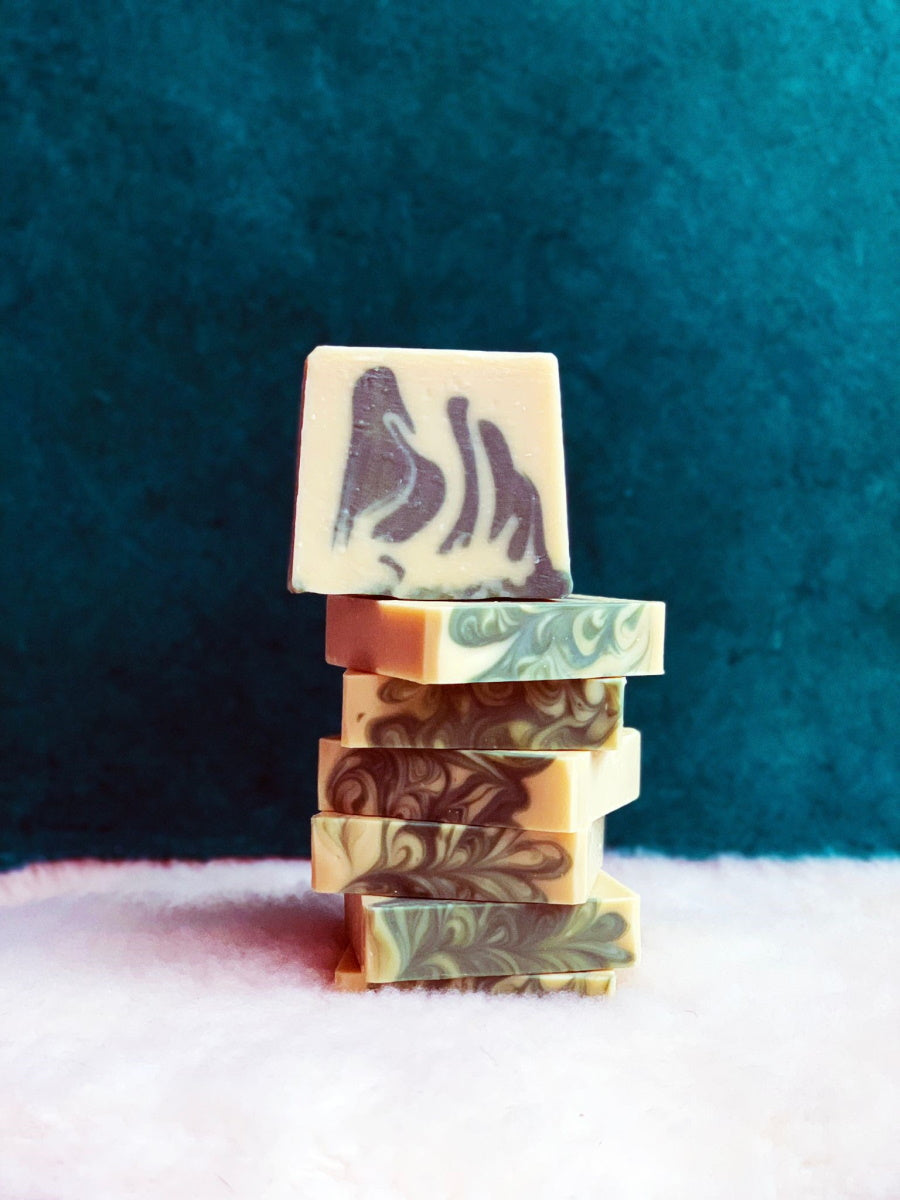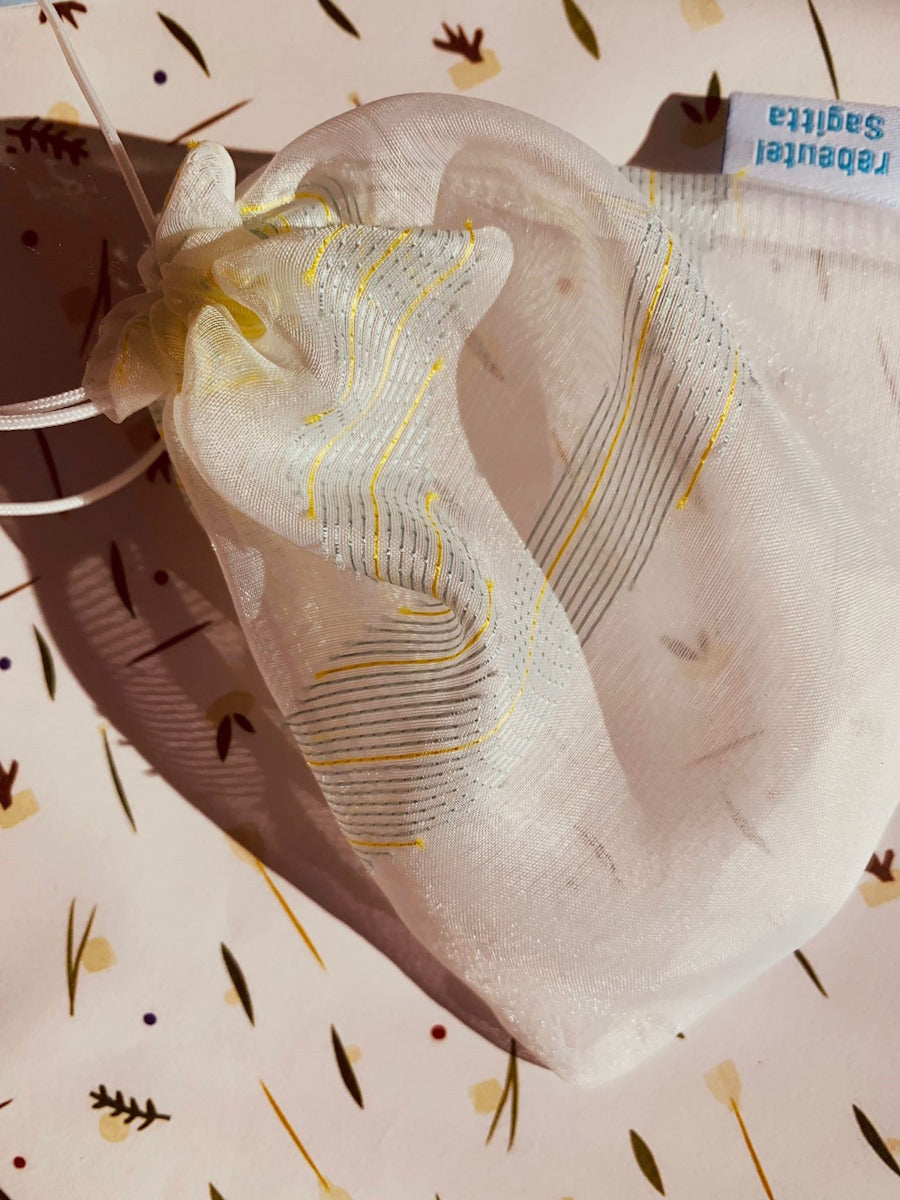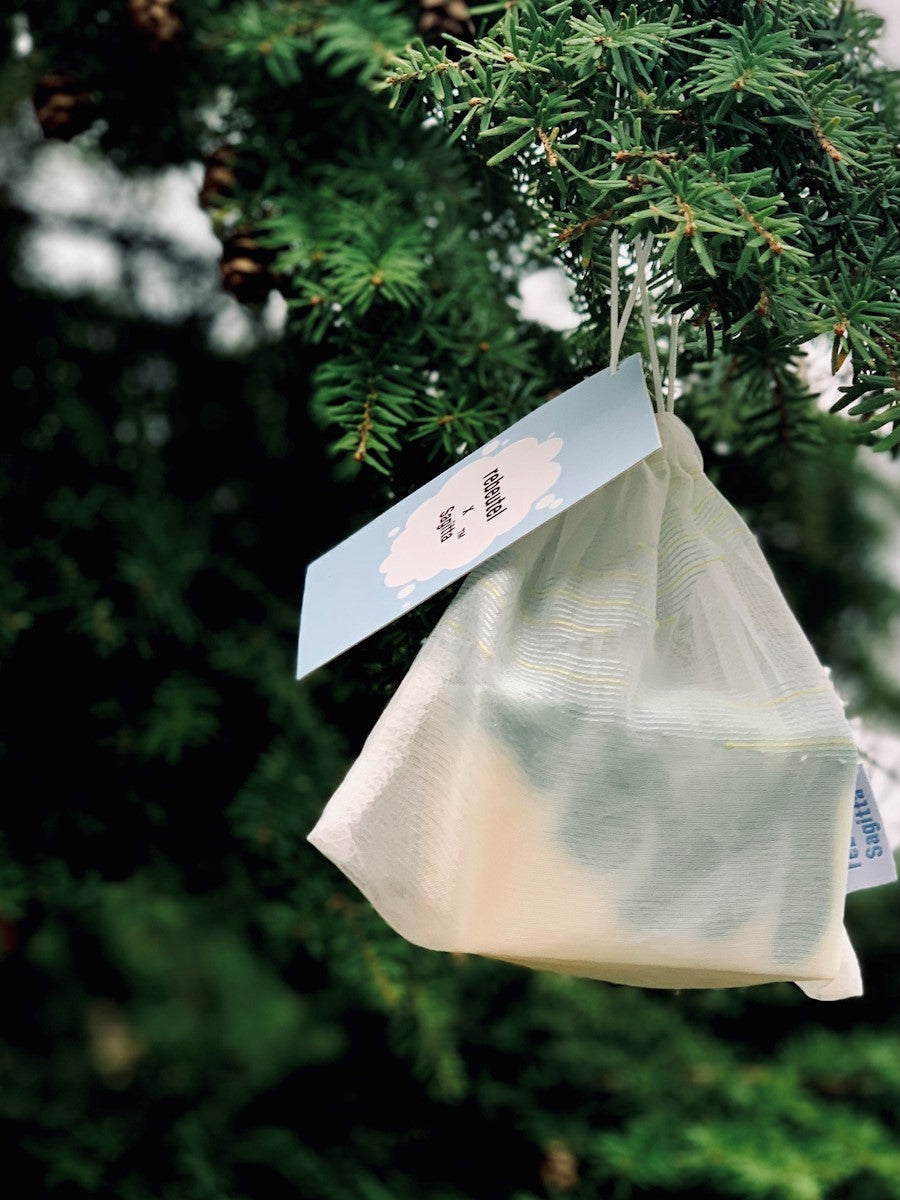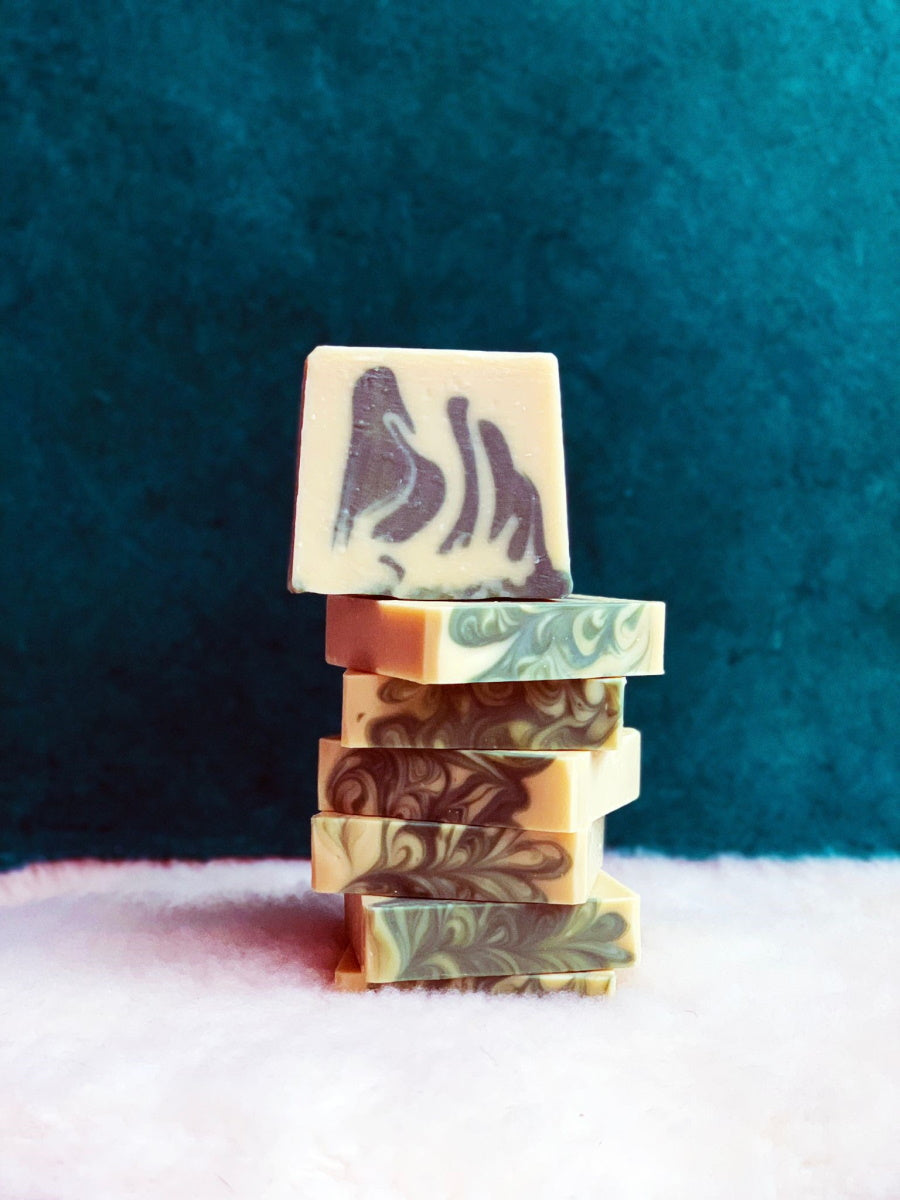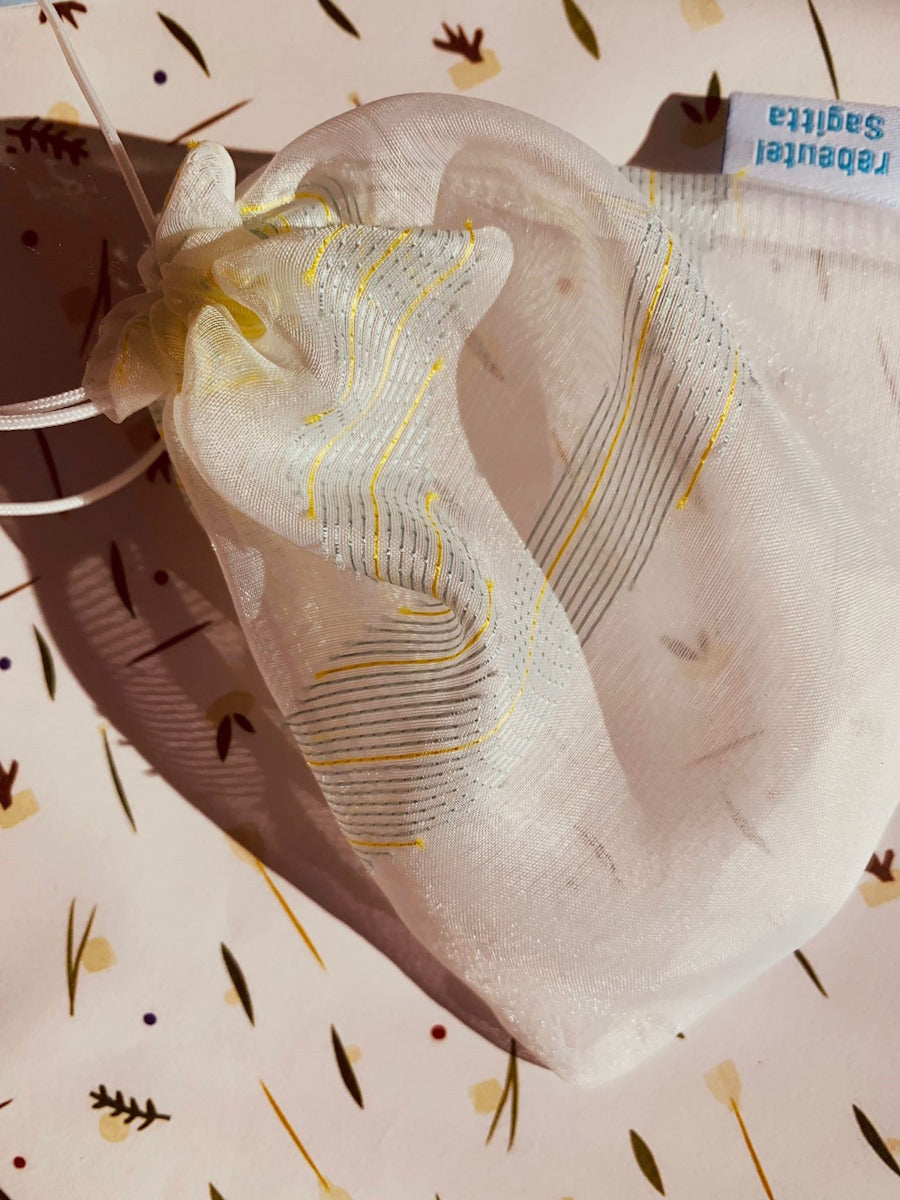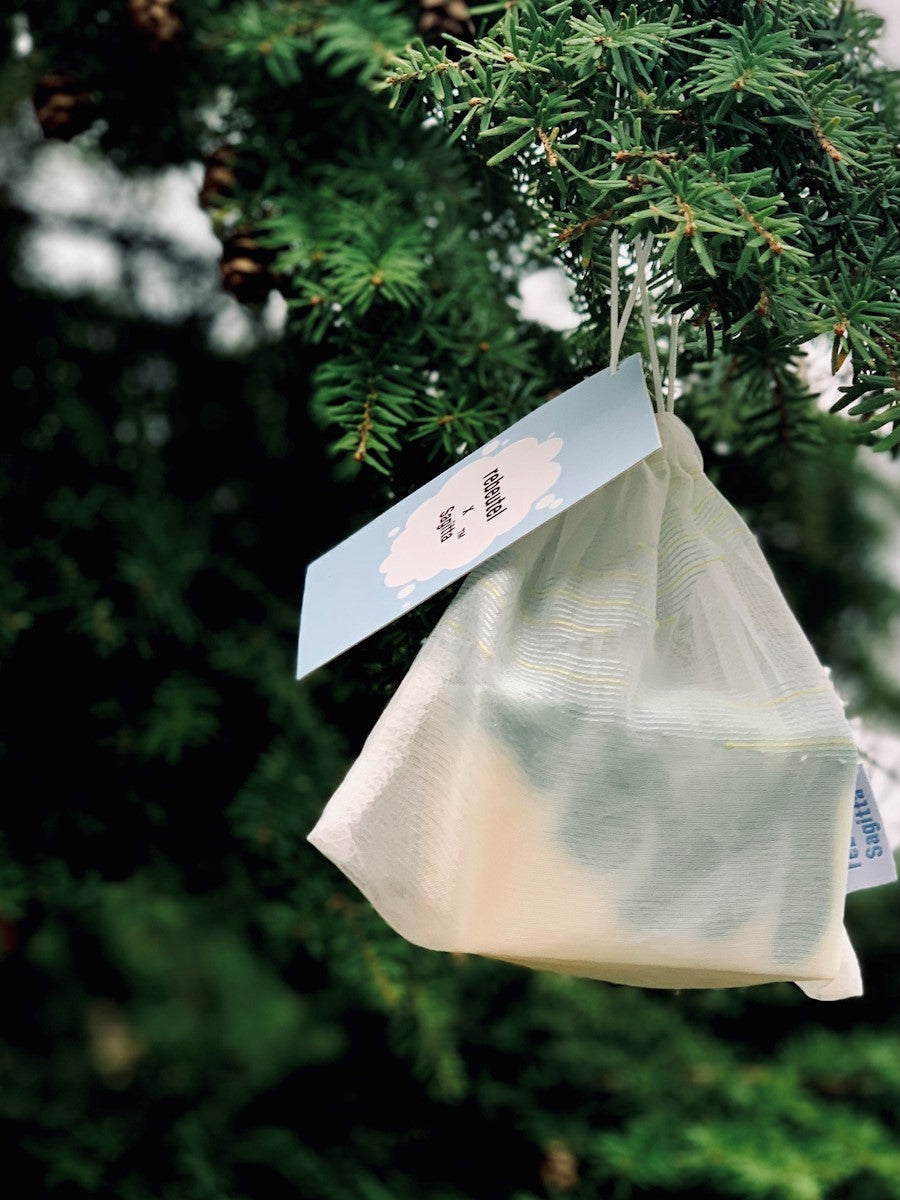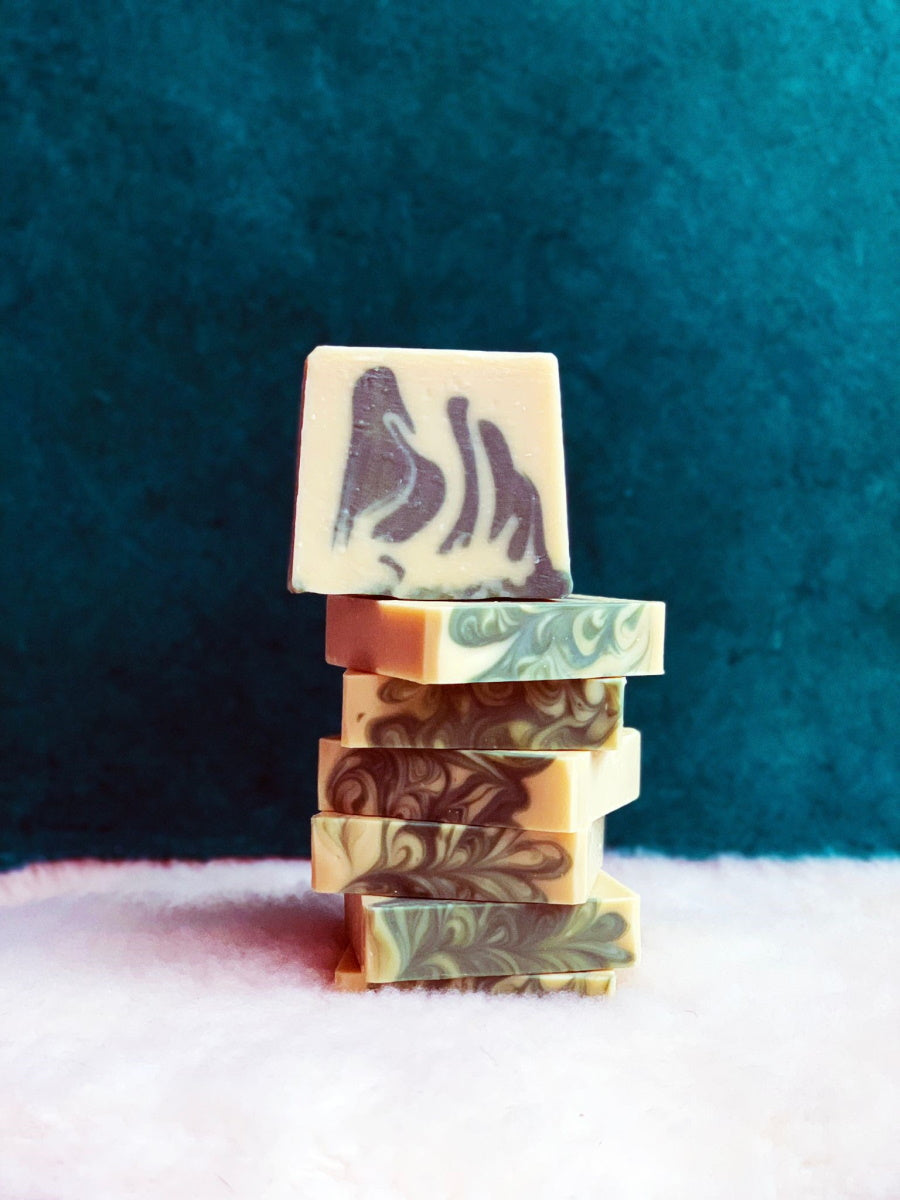 SAGITTA BODY SOAP WINTER EDITION
AUF LAGER UND IN 2-4 TAGEN BEI DIR
✓ Provides valuable moisture
✓ Also ideal for dry skin
✓ Smells delicately of lemongrass
✓ Comes in a soap bag
✓ From controlled organic cultivation

We received a lot of enthusiastic feedback for the 2022 body soap winter edition. That's why in 2023 we have once again decided on a hand-made body soap with avocado oil, which smells light and fresh of lemongrass and this time comes to you in a wintery soap bag. The winter soap is highly moisturizing and develops a creamy but strong foam that is particularly suitable for cleaning and caring for dry and very dry skin. After use, the skin becomes soft and delicate and exudes a very light, fresh, citrusy scent.

It was manufactured piece by piece carefully by hand using a gentle and environmentally friendly cold process on the Canary Islands of La Palma. After production, the natural soap goes through a four to six week maturation process in which it develops its unique mildness, its fine foam quality and the valuable natural glycerine. After the maturation process, the pH value of the winter soap is between 7 and 8.

There are countless avocado plantations on La Palma because avocados are healthy and tasty. Green avocado oil is extracted from the core of the fruit. It contains valuable vitamins that can support cell structure and skin regeneration. There are also high-quality protein, minerals, trace elements, lecithin and a high biotin content, which help to nourish the skin and improve the skin structure.

The winter soap contains predominantly island-typical, high-quality ingredients that nourish and protect the skin and provide moisture. Shea butter serves as the basic ingredient, whose skin-friendly, nourishing and protective properties are retained during the saponification process. It owes its individual coloring to the green avocado oil.
The winter soap comes to you unpackaged in a recycled, hand-sewn soap bag from Sagitta + Retaschen, which we are giving you as a gift with this edition.

As always, our winter edition is a limited edition. So grab it quickly!n!

Contents 85 g


Organic farming
The ingredients of this body soap come from controlled organic farming and are palm oil-free. Of course, we do not use any chemical additives, heavy metals, pesticides, preservatives, parabens and microplastics.



LIVE HEALTHIER WITH HEALTHY HABITS
Use body soap instead of shower gel for washing and showering. Most shower gels, including natural cosmetics, contain surfactants that can have an unfavorable effect on the skin flora. With Sagitta Body Soap Winter Edition you can protect your skin from these sometimes very aggressive ingredients and at the same time prevent skin problems. The Winter Edition body soap is highly recommended for dry and very dry skin.

After showering or washing, you are welcome to skip applying cream, because your skin will look soft and cared for after using our winter soap, even without body lotion or body cream. Skin is basically able to provide itself with sufficient moisture. She pulls these out of the air and out of her own body. So drink one or two more glasses of water if you want to do something good for your skin.


INGREDIENTS

Olive oil, coconut oil, green avocado oil, shea butter, La Palma sea salt
Essential oil: lemongrass

INCI: Sodium Olivate, Sodium Cocoate, Sodium Avocadate, Sodium Shea Butterate, Sodium Castorate, Glycerin, Sea Salt, Cymbopogon flexuosus, Herb Oil, Geraniol, Linalool, Limonene, Citronellol, CI 77288

HOW THE MAIN INGREDIENTS WORK:

olive oil consists of approximately 85% unsaturated and 15% saturated fatty acids. The unsaturated fatty acids in particular make olive oil a real powerhouse in skin care. It contains plenty of linoleic acid, which is also an essential component of our outermost layer of skin and can help, for example, to reduce age spots. Olive oil is slowly absorbed into the skin and therefore has enough time to fully develop its active ingredients against dry and rough skin. Cold-pressed, it not only contains plenty of vitamin E for cell renewal, but also valuable polyphenols that catch free radicals in the skin and thus protect the skin cells from premature aging.

Coconut oil keeps the skin in good condition. It is quickly absorbed into the skin, moisturizes and nourishes the skin. Coconut oil can help heal various skin problems such as inflammation and fungal infections as it removes the breeding ground for bacteria and fungi. Coconut oil is also suitable for sensitive skin because it is completely non-irritating.

Avocado oil contains plenty of vitamin E and many unsaturated fatty acids. It protects against drying out and supports cell regeneration. It also provides a lot of moisture and has a skin-care effect. It offers soothing care, especially for dry or sensitive skin. It contains valuable vitamins, high-quality protein, minerals, trace elements, lecithin and a high biotin content. These ingredients help nourish the skin and improve skin texture.

Shea butter is obtained from the fruits of the shea tree, which grows in Africa. The seeds are traditionally processed by hand into a buttery vegetable fat that contains a high proportion of skin-friendly fatty acids and vitamin E. Shea butter provides the skin with a lot of moisture and relieves the feeling of dry and irritated skin.

La Palma sea salt contains valuable minerals and thus supports the skin's self-healing powers. It softens calluses and dry skin areas and stimulates healing. Sea salt can also have antibacterial, disinfectant and anti-inflammatory effects.

APPLICATION

Lather the Sagitta Body Soap Winter Edition with water and rub your body with the bar of soap. Then rinse off the soap foam as usual.

If the winter soap is too big or too heavy for you to hold, simply cut off a piece with a knife and use it in small, manageable pieces.

Always let the soap dry thoroughly after use. It's best to hang it in the soap bag in which your winter soap arrives.
FAST SHIPPING WITH DHL (2-3 DAYS IN DE)
30 DAY SATISFACTION GUARANTEE
BUYER PROTECTION WITH TRUSTED SHOPS
BONUS PROGRAM FOR LOYAL CUSTOMERS