You can order free shipping in DE from an order value of €50 or more 📦. To AT, CH, BE, DK, NL, LU from 75 €!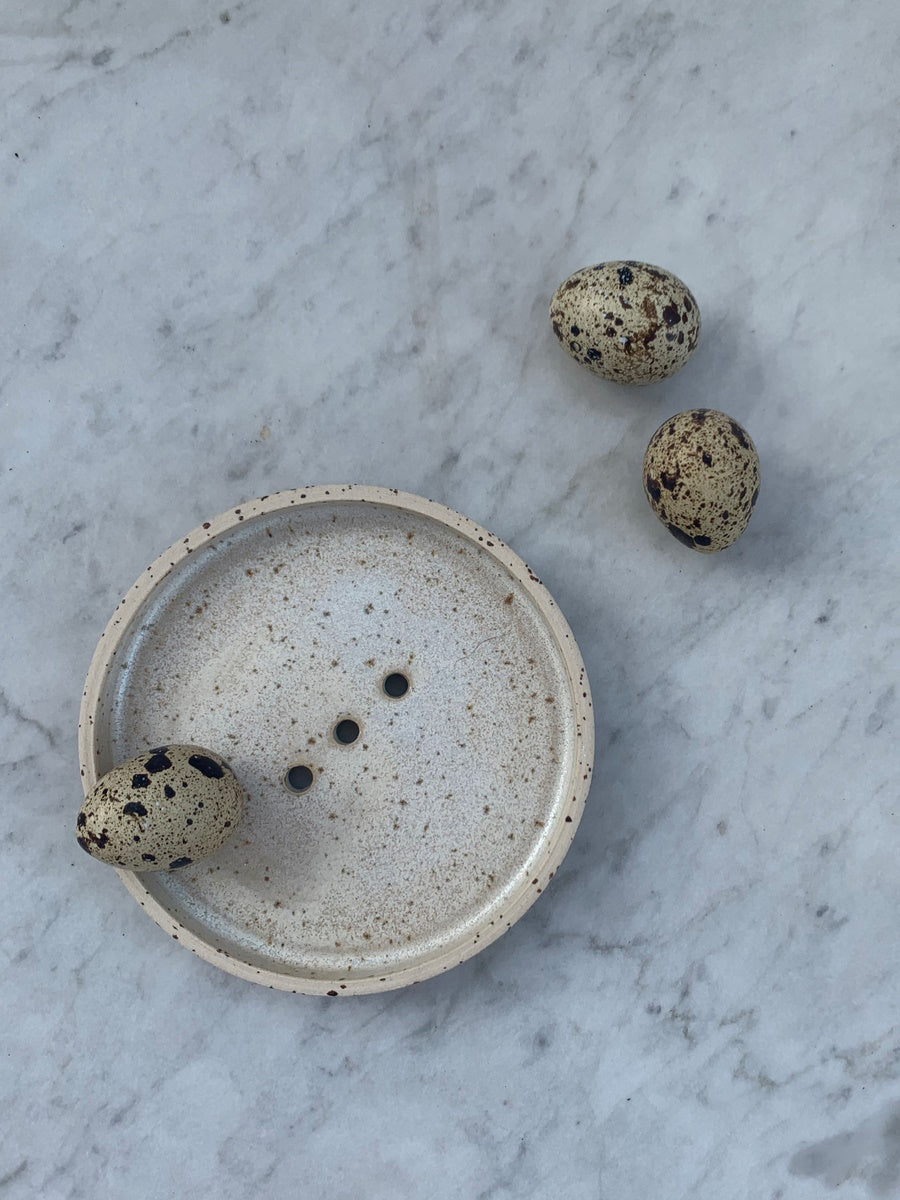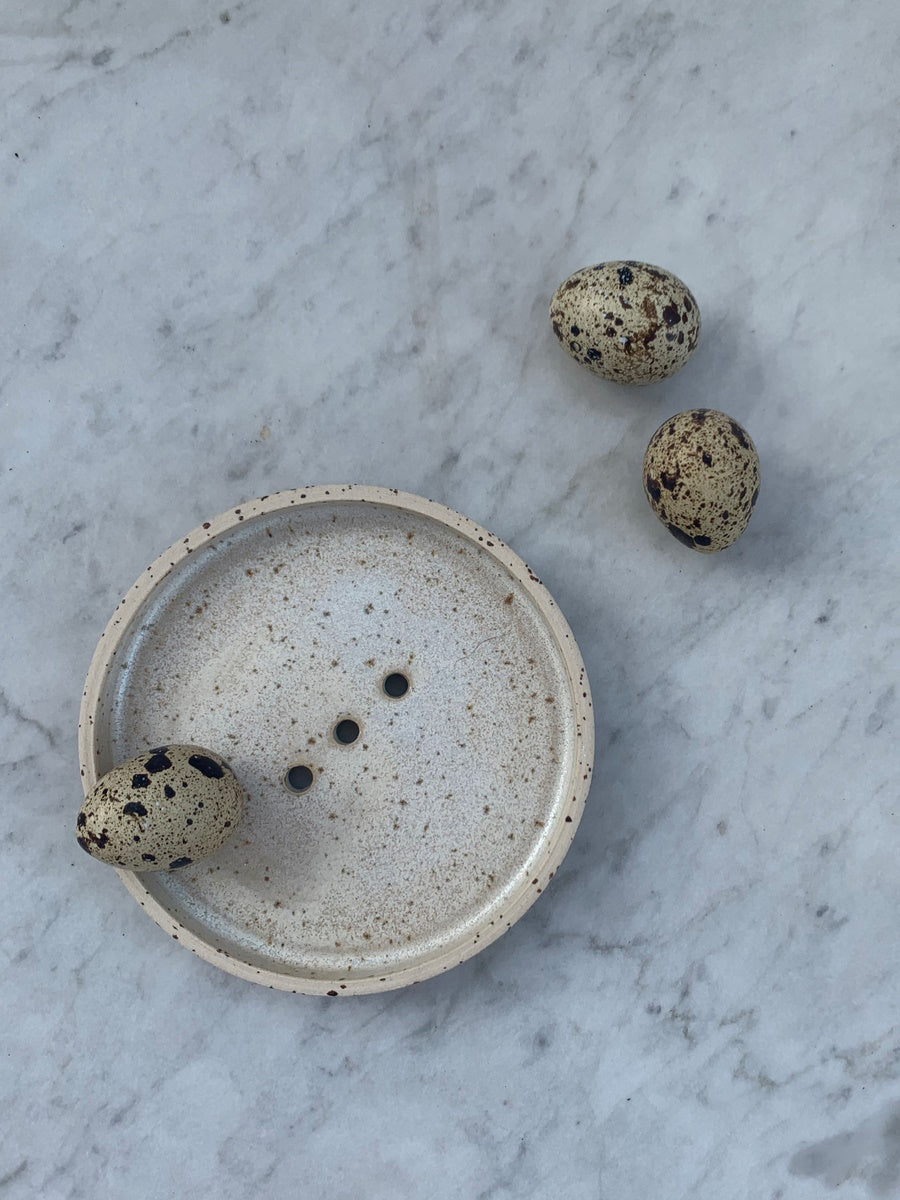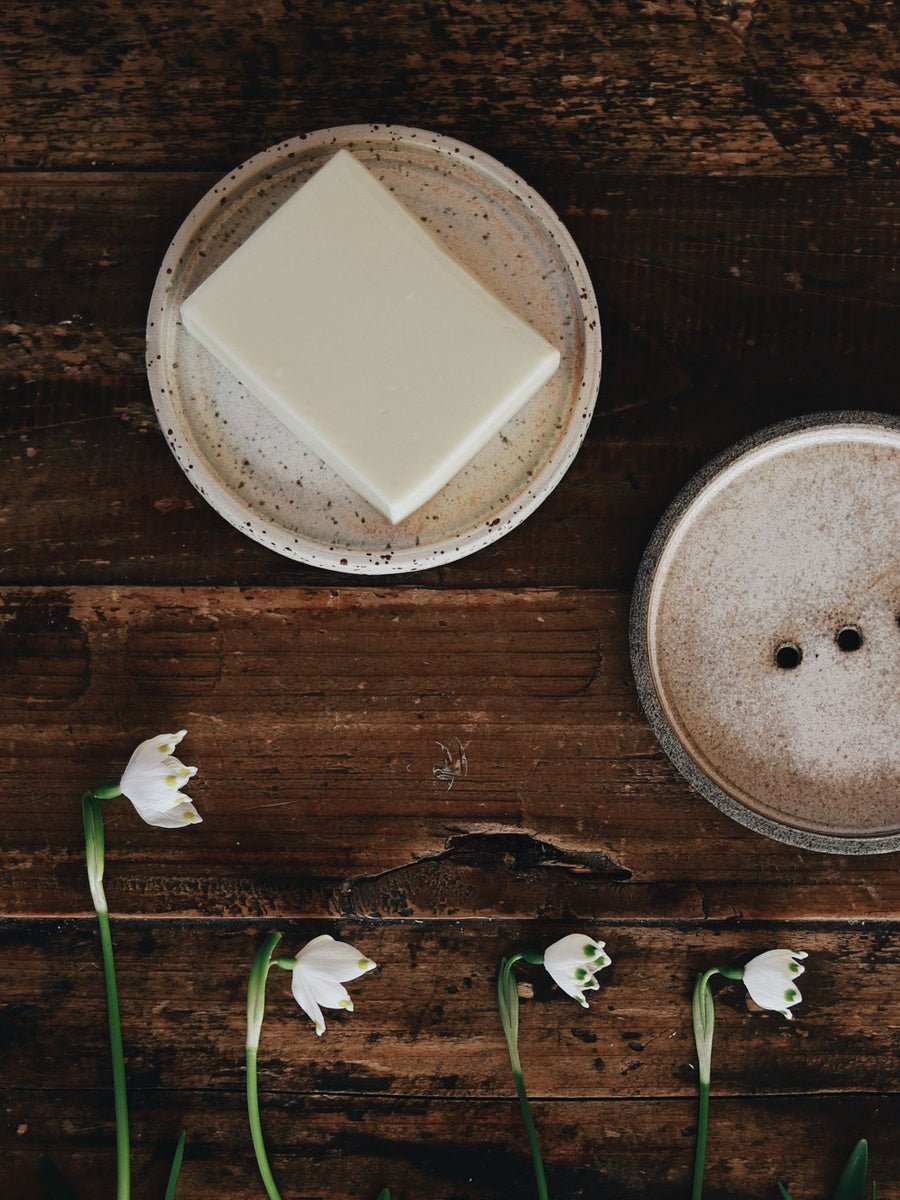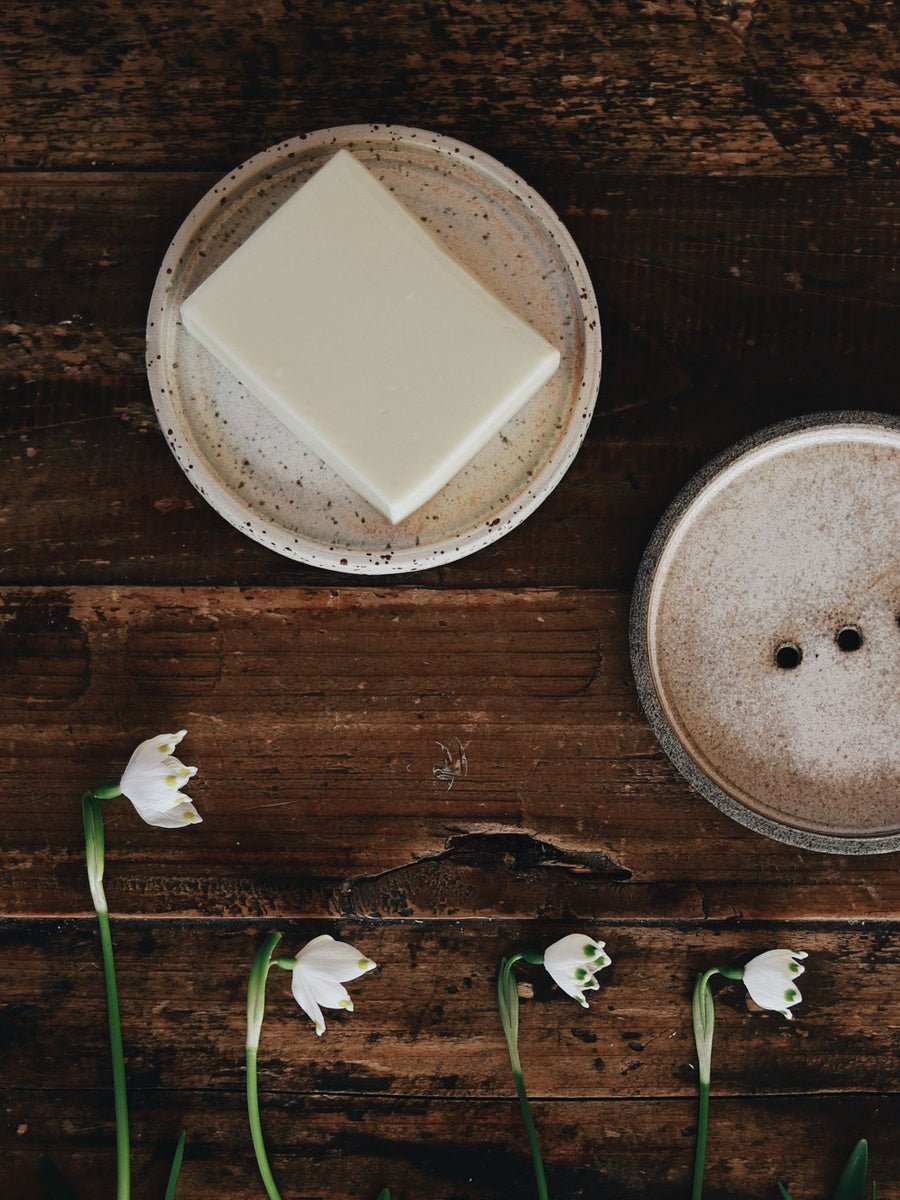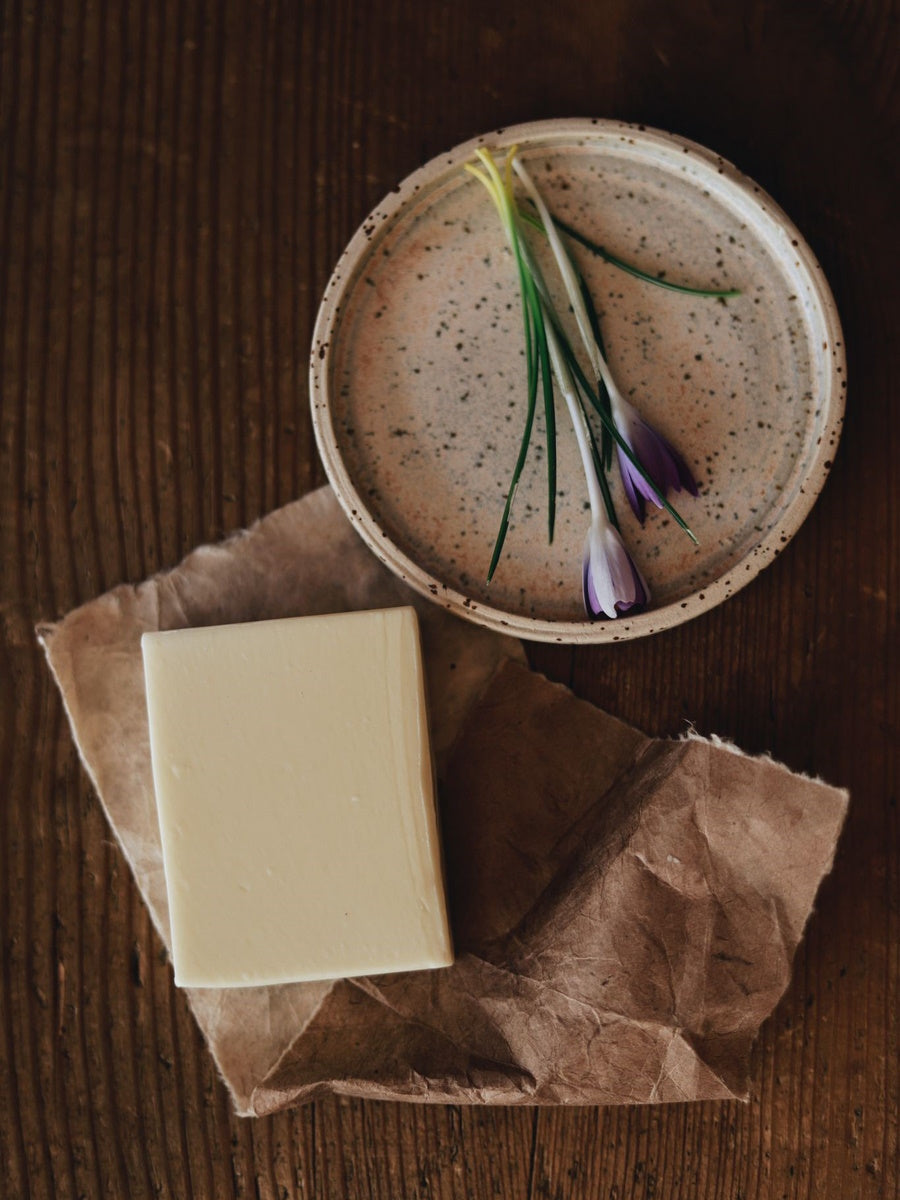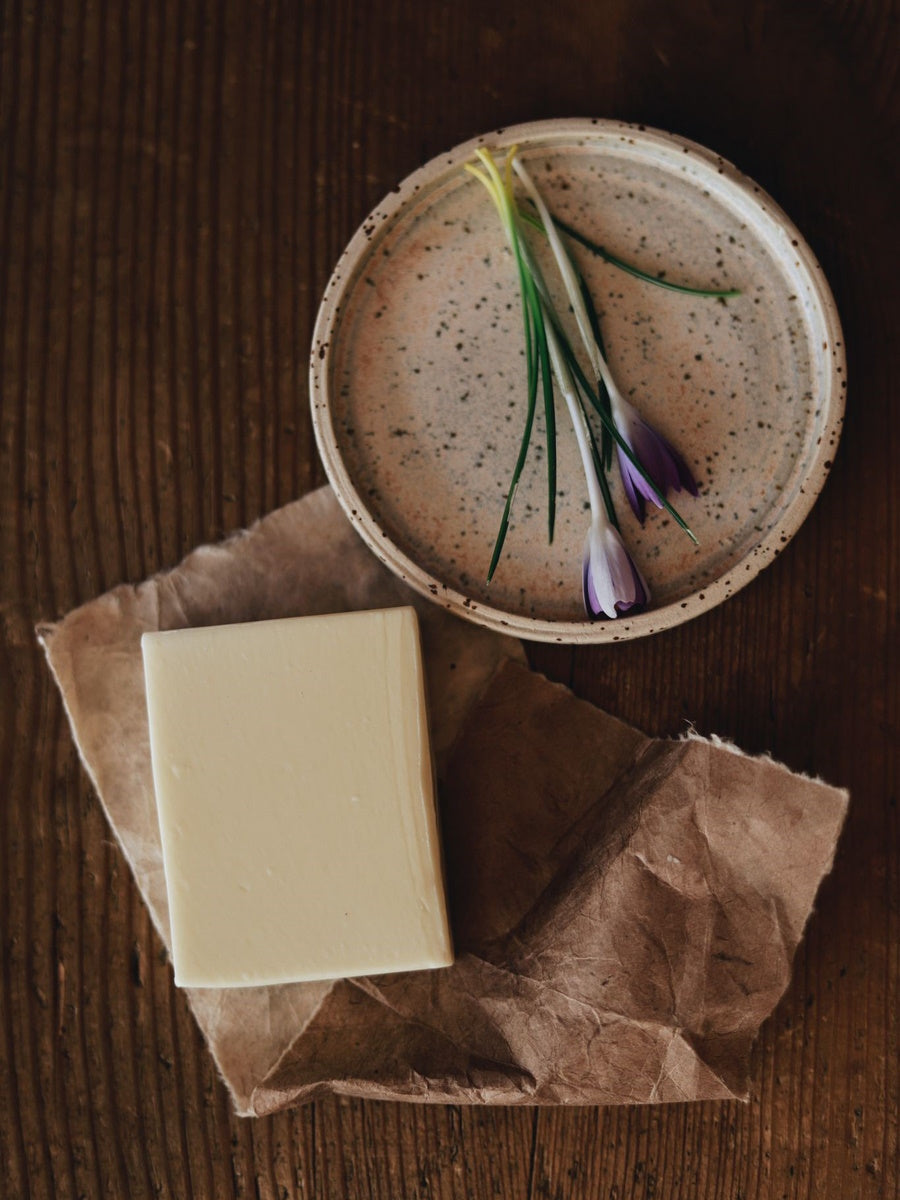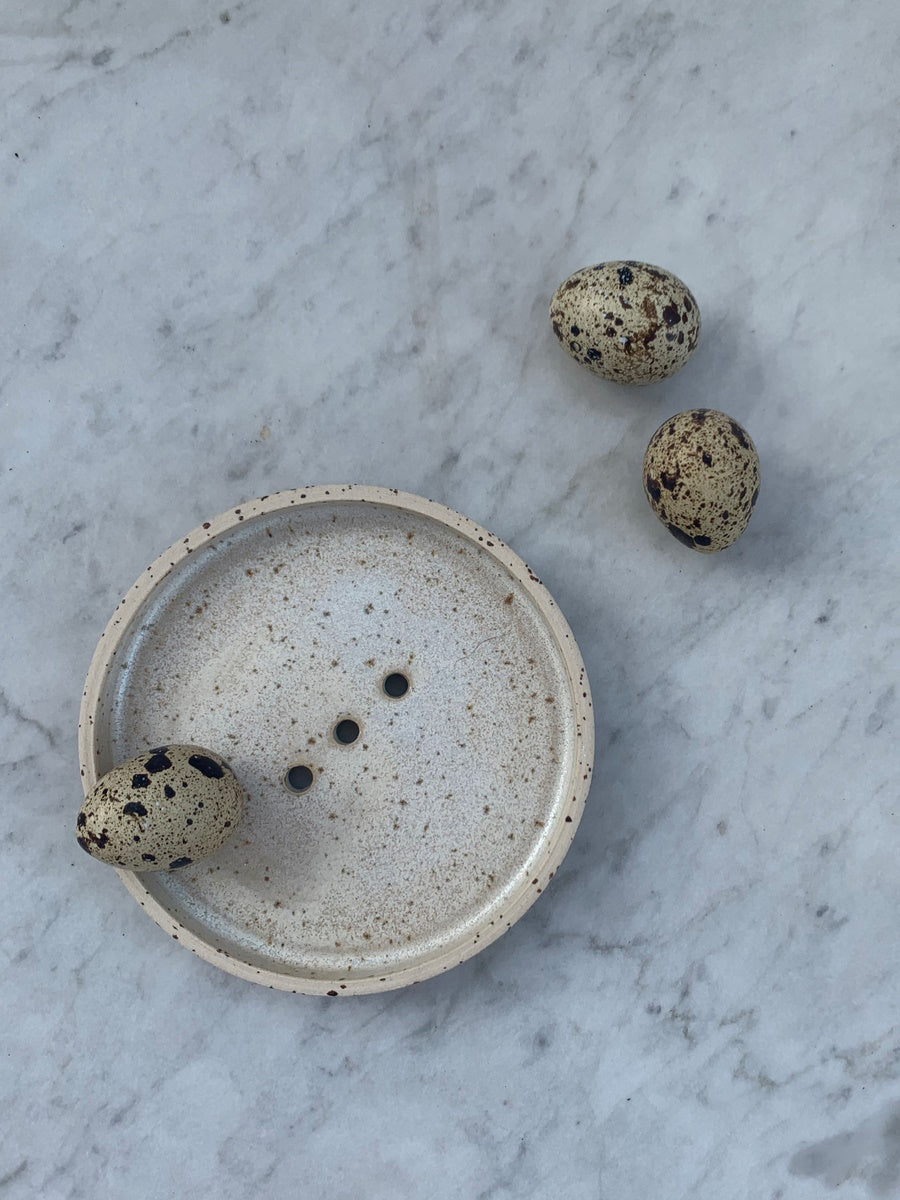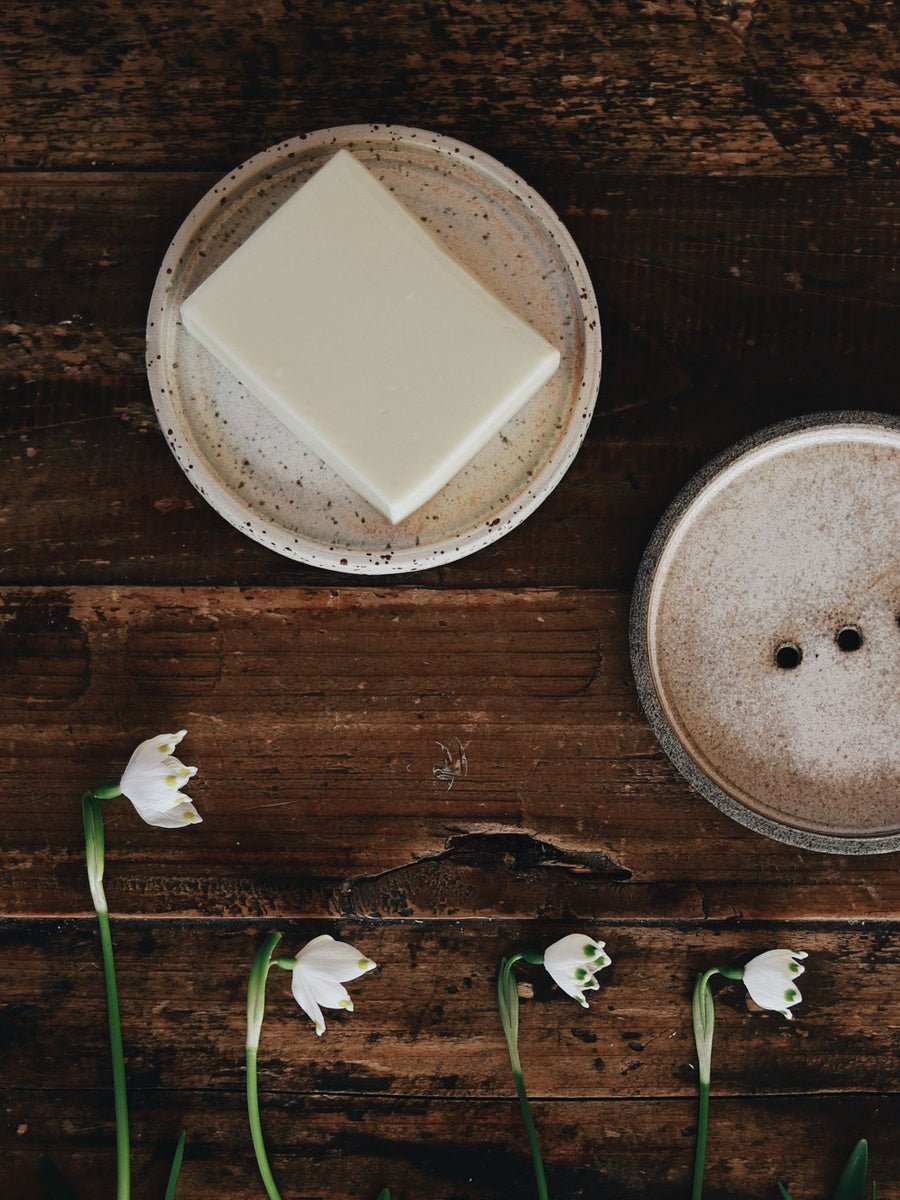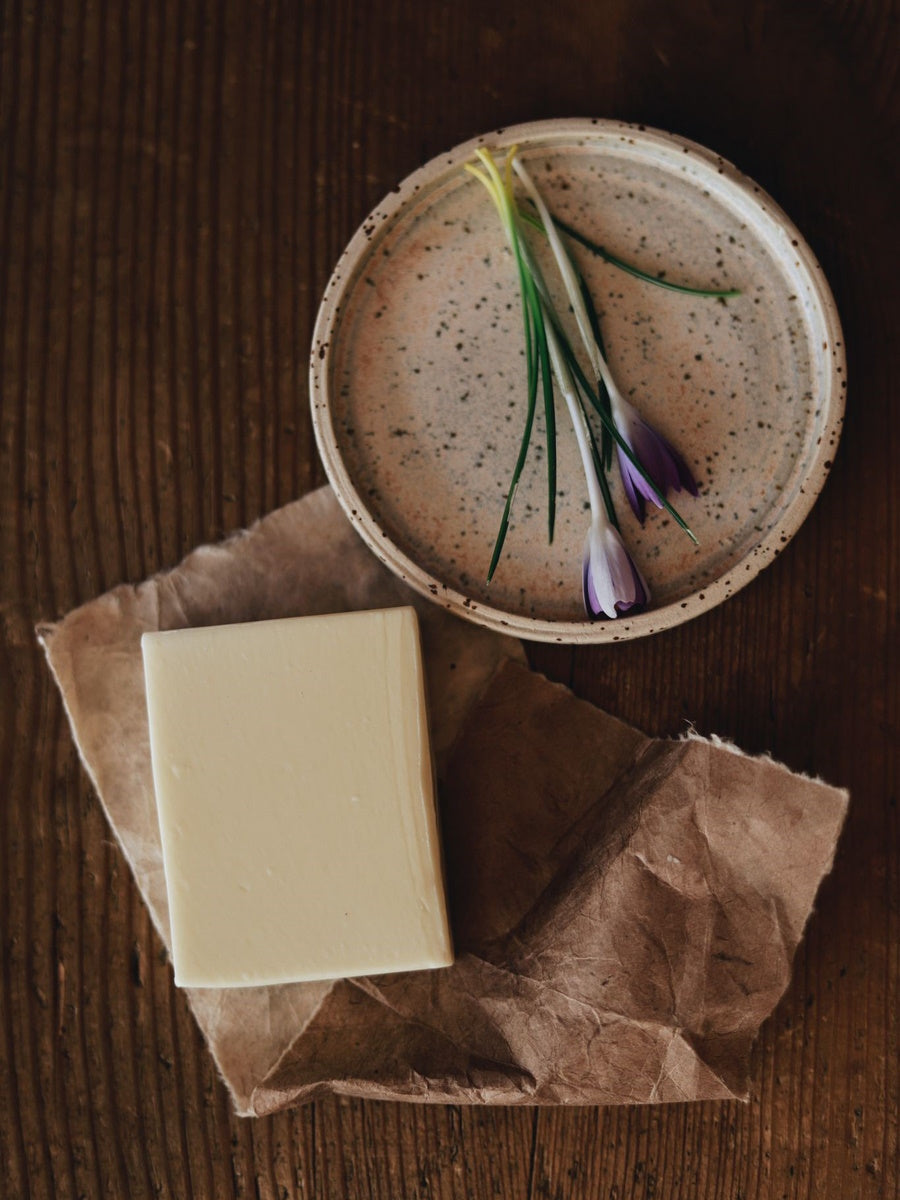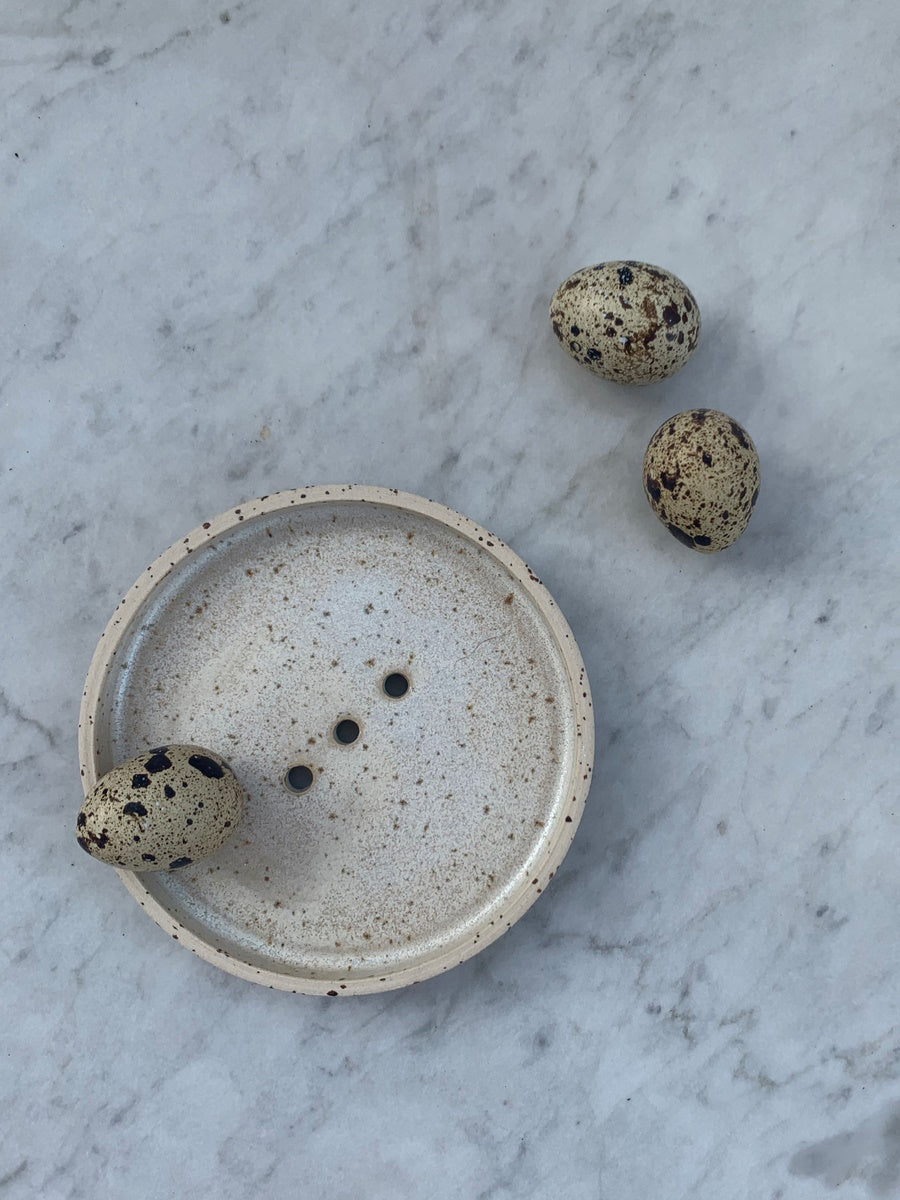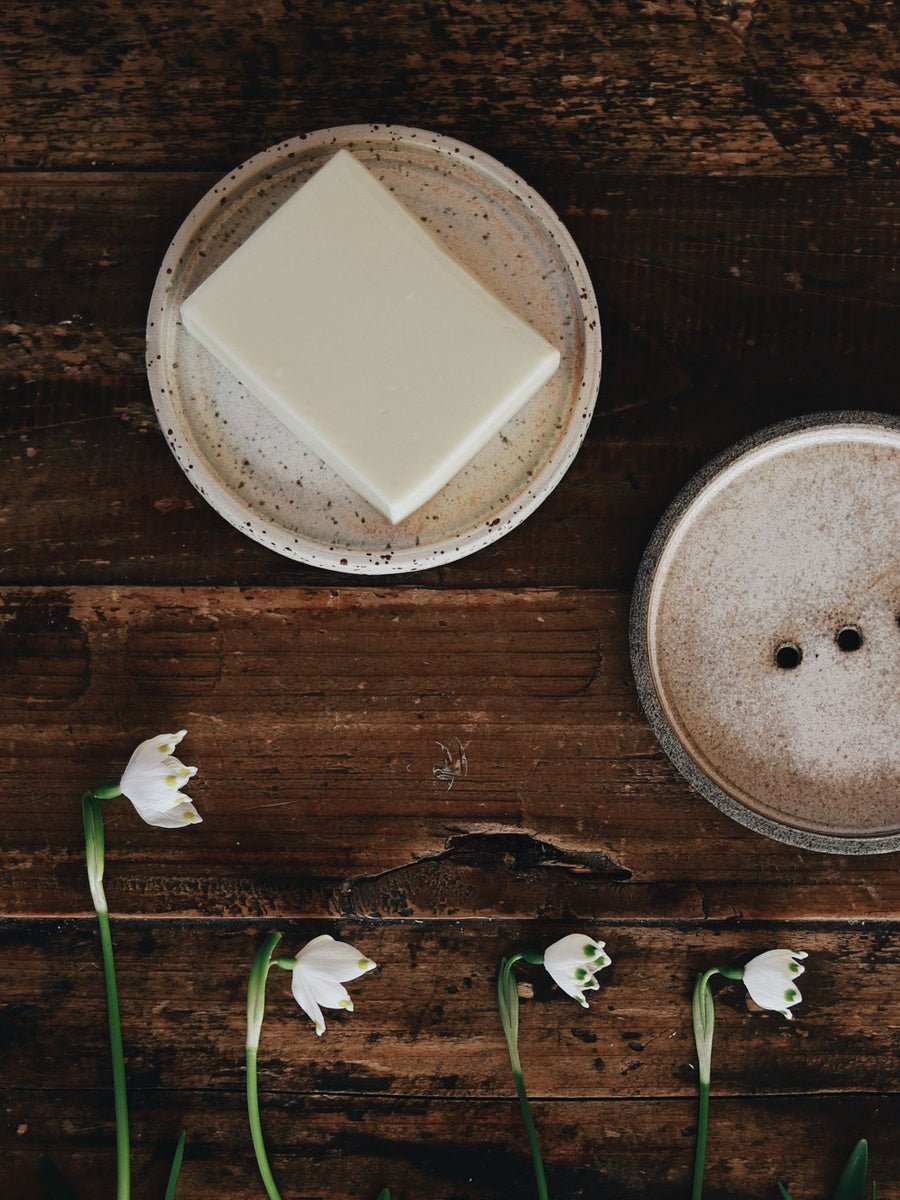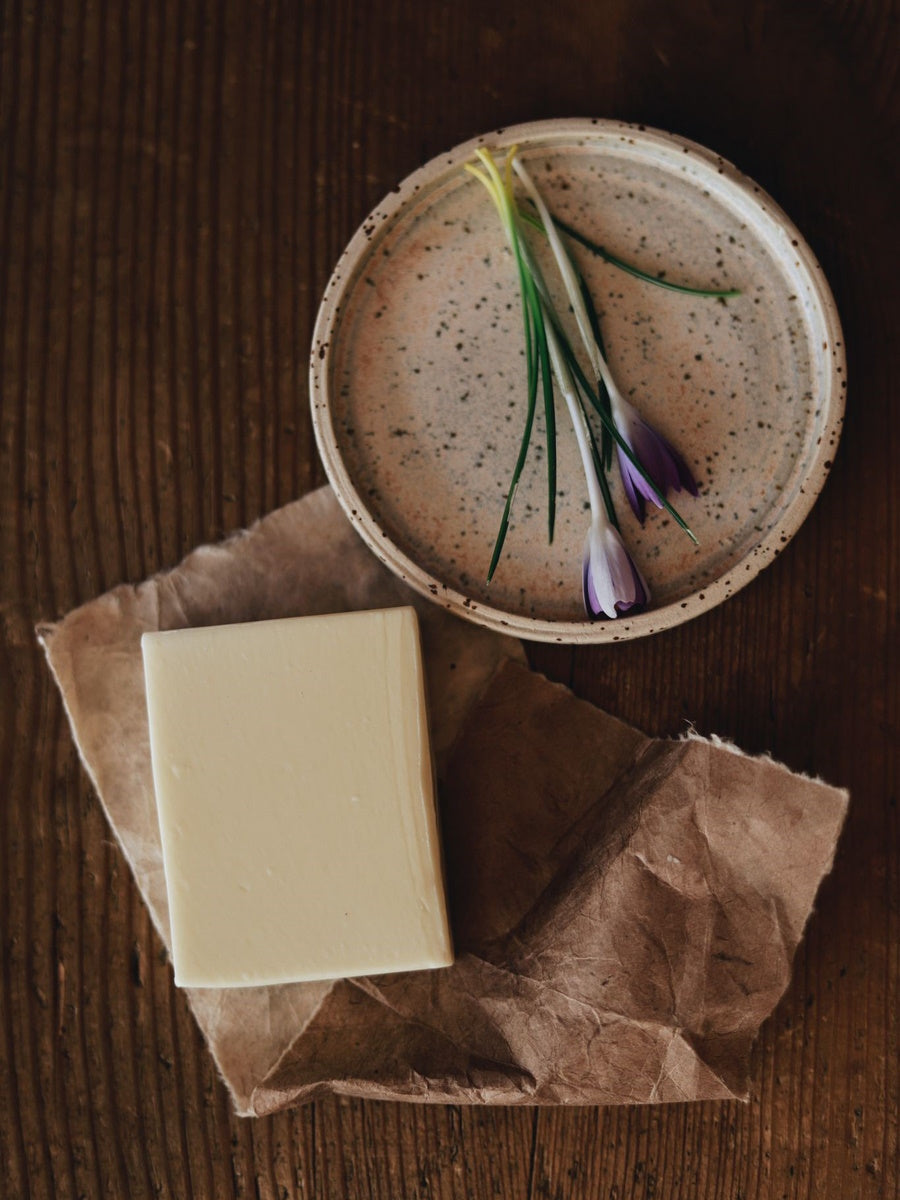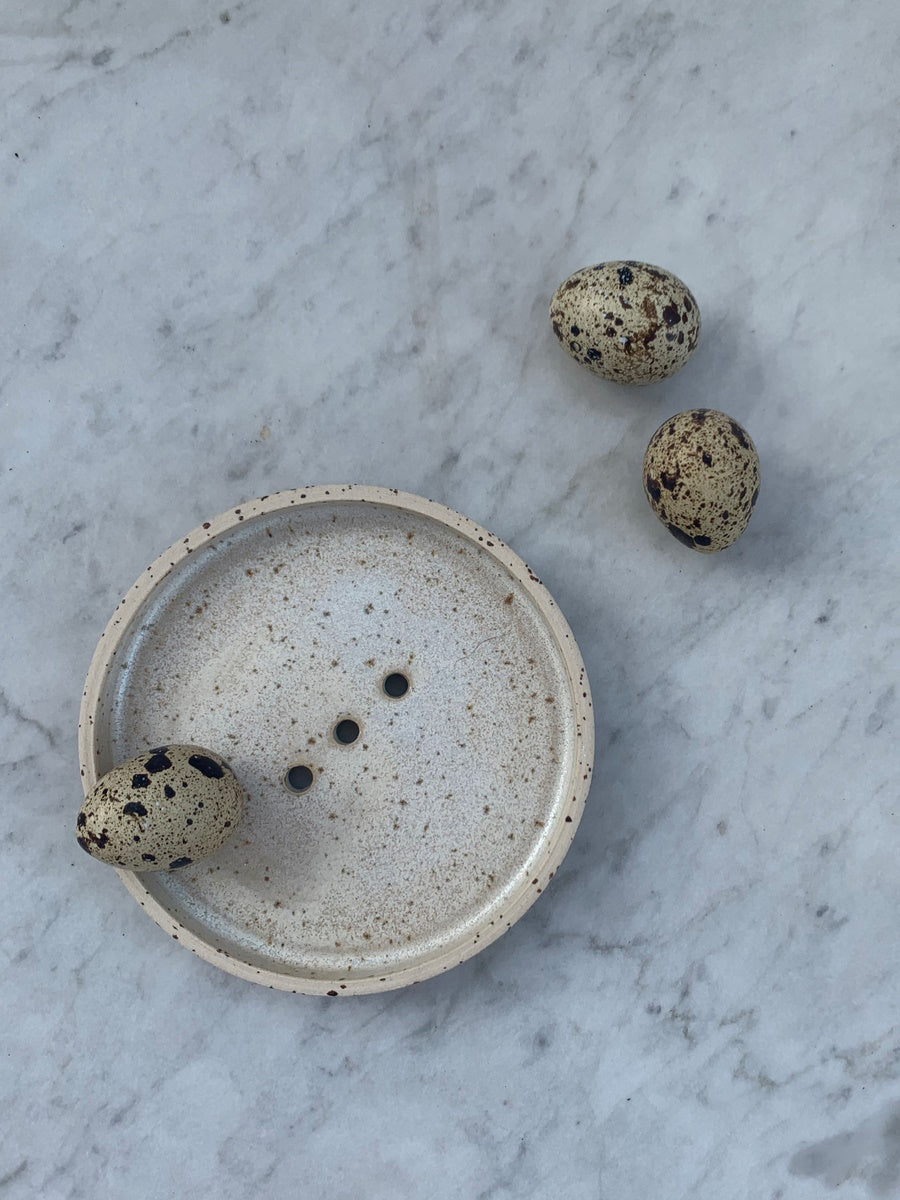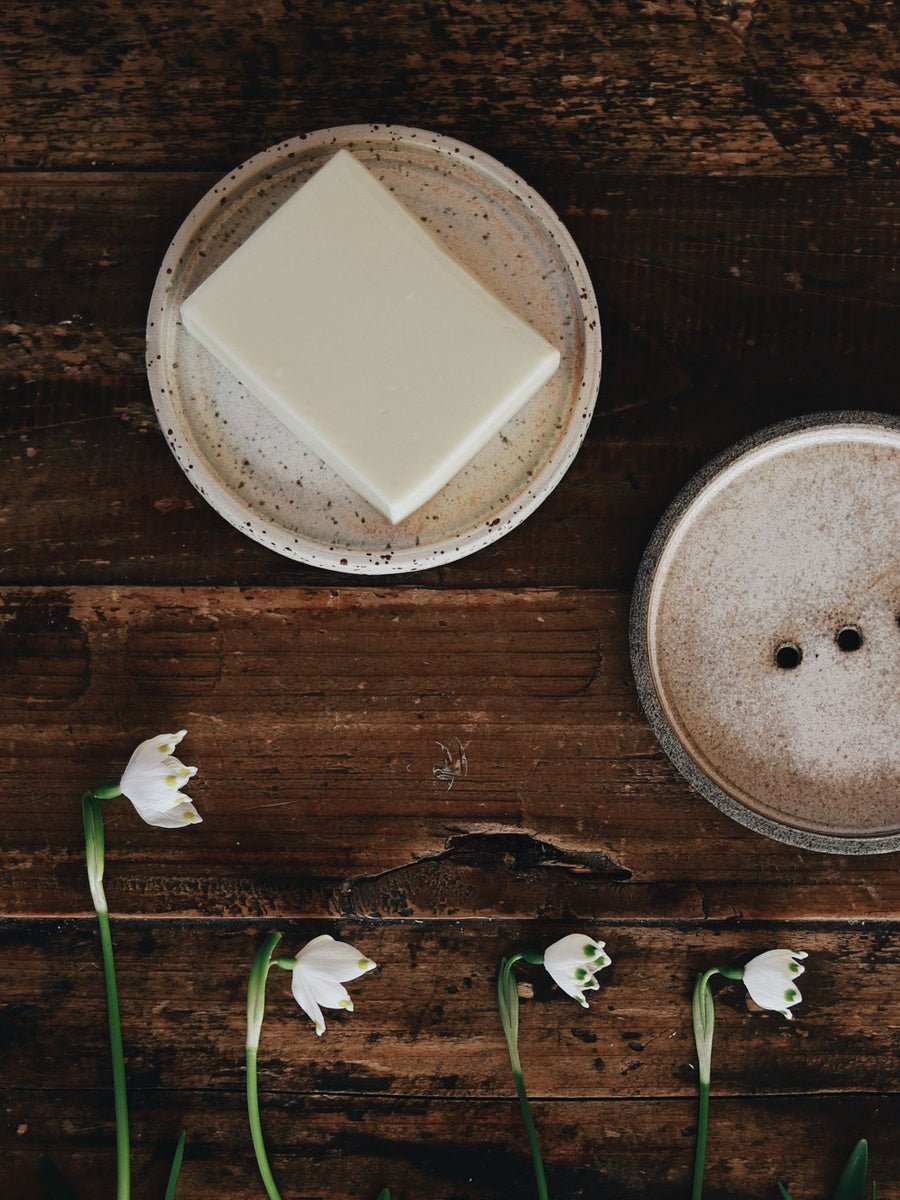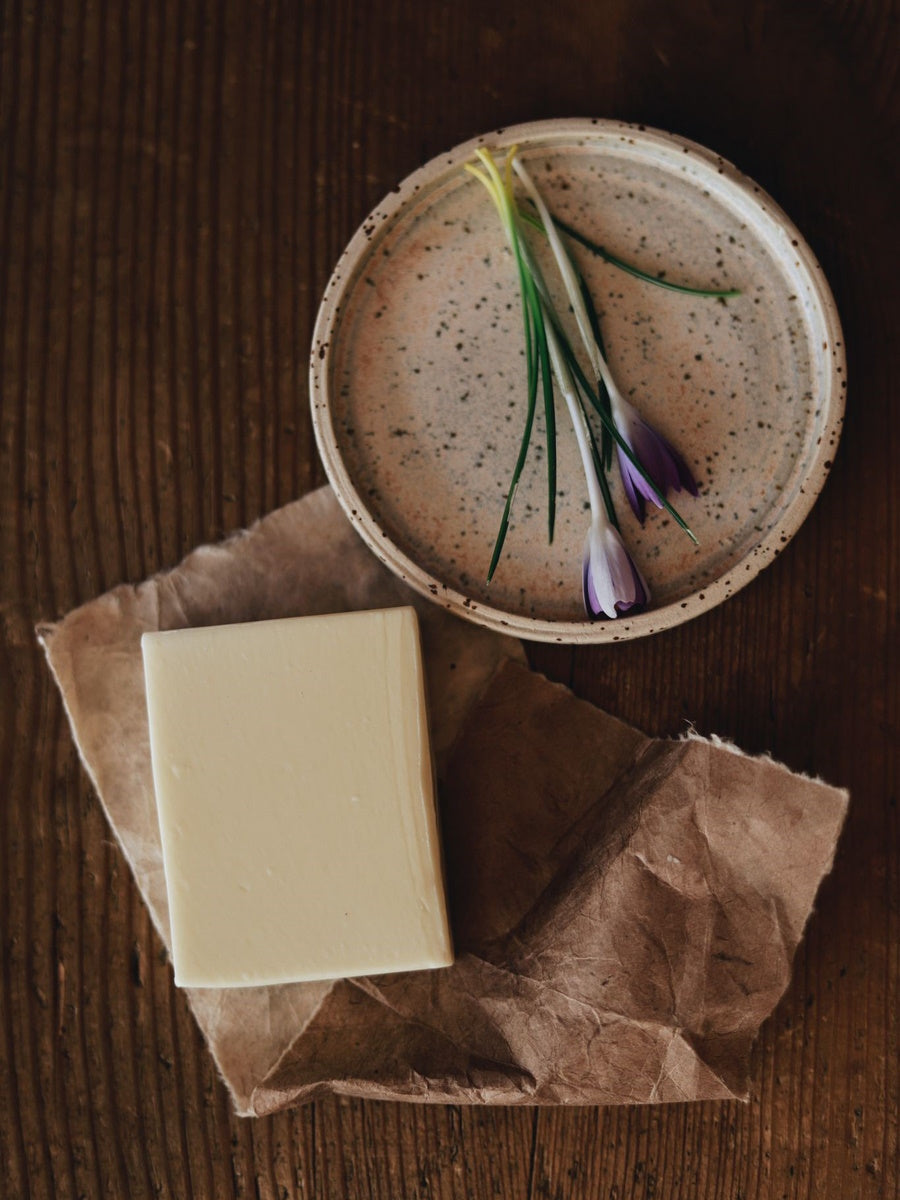 SAGITTA + ANNIKA SCHÜLER SOAP DISH
AUF LAGER UND IN 2-4 TAGEN BEI DIR
✓ Hand potted
✓ High quality ceramics
✓ Food safe glaze
✓ Dishwasher safe
✓ Limited edition
The Sagitta and Annika Schüler soap dish is a beautiful accessory for your bathroom or kitchen. Each bowl was carefully thrown on the potter's wheel by master ceramist Annika Schüler and fired at 1,240°C. Each soap dish in our limited edition"Quail Egg"is unique with a unique touch.
Matt on the outside, glossy on the inside, the soap dish is made of high-quality ceramic and is covered with a food-safe glaze. Its warm cream color with brown speckles is reminiscent of quail eggs. Thanks to its clear, modern design, it blends harmoniously into its surroundings.
It is often asked:why does the soap dish have three holes? – So that the water can run off quickly. So the soap is always dry. This is practical and hygienic at the same time. In addition, the soap lasts longer if it is allowed to dry quickly.
The soap dish is dishwasher safe and therefore easy to clean. It retains its shape, color and shine for many years. With a diameter of 10.5 cm and a height of 1.5 cm, it has the ideal dimensions for any hand soap, such as the Sagitta Hand Soap 1911 or the Sagitta Sea Salt Body Soap.
Handcrafted with great attention to detail, the Sagitta and Annika Schüler soap dish is just as suitable as a creative gift as it is as a stylish accessory for your own home.
Size:diameter 10.5 cm
FAST SHIPPING WITH DHL (2-3 DAYS IN DE)
30 DAY SATISFACTION GUARANTEE
BUYER PROTECTION WITH TRUSTED SHOPS
BONUS PROGRAM FOR LOYAL CUSTOMERS